Home

A Wedding Connection Photography
Details
Engagement, Trash The Dress
Contact Info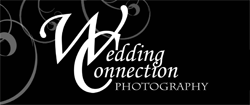 2400 S. Commerce Dr., New Berlin, WI
Wedding Connection Photography - Shane Doyle Photo
Reviewed on

11/16/2012
Jennifer E
We were very pleased with Shane Doyle as our photographer from Wedding Connection Photography! He made everyone feel very comfortable while taking photos...he was willing to roll around on the ground to get the right shot. We were also very pleased with the variety of photo... Read More package options that were offered (we went with the 10 hr package withsome additional items). The pictures were up on their website in a timely manner, and they were beautiful! Would def. recommend to anyone looking for professional photgraphy services!
---
Photographer
Reviewed on

12/06/2012
Leslie J
He had great ideas, the pictures are amazing and he is completely affordable. The photographer was also very respectful on the wedding day and wasn't pushy. I loved the photographer!
---
Photography
Reviewed on

8/01/2012
Megan M
They did an amazing job. I have so many photos to choose from. They have a journalistic approach so I got many "in the moment" photos.
---
Reviewed on

2/23/2016
Johanna S
Shane (owner) was our Photographer for our Engagement pictures and Wedding Day. He was always professional and friendly. We love the way he captured our candid moments. He was very flexible. Color and lighting of our pictures is beautiful. Our wedding album is absolutely... Read More stunning and better than what we could have dreamed it would be. We would recommend him to any bride/groom.
---
Reviewed on

9/01/2015
Hillary S
Shane did a great job with our engagement session! He has a great personality, and a lot of fun to work with. The pictures are gorgeous, and I have gotten tons of compliments on them already! I am so excited to have him shoot our wedding next summer!
---
Good photos, okay service
Reviewed on

9/01/2014
Amanda V
We had Wedding Connections picked out as our photographer after a great engagement session with Shane. Unfortunately we ended up with another photographer as Shane had a last minute family event. The photographer was 30 minutes late and did not control the group well. He was... Read More slow at organizing people for photos and taking time to think about poses and he was not sensitive to the family situations that we had told him about multiple times. In the end, the photos turned out great, but there were a few poses that I felt like were missed and if we did it all again we would have chosen a different photographer.
---
Good value
Reviewed on

10/29/2013
Danielle K
The pictures that I reviewed were pretty decent. I had originally booked with one photographer, but when my date changed, I was given a different photographer that I didn't connect with as much. I had asked for a more photo journalistic style, but most of my pictures ended up... Read More being very staged. The quality was just fine and I did have plenty of pictures to choose from, but I don't have all of the 'fun' shots that I wanted. I did like the option to take the disc of photos and print at my own vendor with release.
---
My photographer was AMAZING!
Reviewed on

7/09/2013
Erin E
The company itself was a bit of a hassel to work with. Shane Doyle, the owner/manager often took a few days to respond to e-mails and was not especially forthcoming with information. However, I am thrilled that I stuck it out with them. Our photographer, Dennis, was a GEM! All... Read More night long he was exactly where I needed him to be. His poses were original and creative. He was VERY helpful and very kind. I am so glad he was part of our day.
---
Great Photos!
Reviewed on

11/04/2012
Heather M
Shane was a wonderful man to work with. The photos turned out beautiful. We also got a discount since our wedding was on a Friday night and received a canvas of a picture of our choice. I couldn't believe how many pictures we ended up with and I loved the fact that my husband... Read More and I received all the rights to the photos.
---
Shane is GREAT!
Reviewed on

6/12/2012
Elizabeth S
We LOVE our pictures! Mixture of fun and formal, modified with color, black & white and sepia. Never overbearing and HUGE variety! Wonderful!
---
Our Photographer
Reviewed on

4/15/2012
Michele S
My husband and I were married this past March and we chose Wedding Connections as our photographer for the big day. We actually went to the Waukesha Wedding Expo and they had a booth there. All the other photography vendors were very pushy (Not them) The women was very... Read More friendly and very professional. We actually liked the feeling we got after talking with her. My mom checked them out with the BBB. They had all A's across the board and no complaints at all! On there web site each photographer has a little bio on themselves. We set up an appointment and met with Shane Doyle (I believe he is the owner-not sure). Wonderful man. We went with them for our choice. We went with one of the package deals. Different packages to choose from with different albums. Shane was the photographer at our wedding. He was great! Caught a lot of small details. Very friendly and fun while still being very professional. He went above and beyond. Almost all of our wedding party is married and they commented on what a great job he did. Some comments were "He was way better then ours", "He has a great personality and has a good time at his job" "He is so friendly" . Shane is very personable and was a great choice. So many of our friends who are married said that they wish they would have spent more on the photographer because you truly get what you pay for. (I heard horror stories. Lost pictures, still do not have pictures (a year later), very stuffy and not well done photo's, pictures that look like you took them with a standard camera, photographer mingled with the guest more than doing their job). SHANE WAS FANTASTIC!!!!! Pictures turned out great!!!! So many to choose from. Color, B&W, and different techniques with photos (Not all the same). Very professional! We could not have asked for a better choice. One of the nice things is that you do not make your final payment until you pick up your proofs.(which was two weeks after the wedding). We did go with the mind set of you get what you pay for and we definately got what we paid for. WELL WORTH IT ALL AROUND! WE HIGHLY RECOMMEND CHECKING THE WEDDING CONNECTION OUT!!!!!!! WE LOVE OUR PICTURES!!!!!!
---
Photos
Reviewed on

2/21/2012
Jessica B
great attitude, tried to fit in as many photos as possible. received a free engagement session engagement session: was very studio like nothing to exciting
---
very fun
Reviewed on

11/06/2011
Jessica M
Shane did a wonderful job. He was very accommodating and had great ideas. The guests had a good time with him. He is very budget friendly and photo books are included in your package which is wonderful. Pictures were done in a timely manor and friends and family can view them... Read More online.
---
wonderful photos
Reviewed on

11/03/2011
Jennifer S
Shane was amazing, he was on time and captured all the moments of our day! Plus the upgrade for our proofs to be loaded on to an iPad 2 was an awesome touch!
---
Wedding Connection
Reviewed on

10/07/2011
Katie R
I loved my wedding photos. The photographer assigned to us called the week before the wedding to make sure we new what the plan was. I was a little nervous after the wedding when I realized that I hadn't seen her a lot during the day other than the posed pictures. But when we... Read More got our pictures after a few weeks they were excellent. She was there for everything but just wasn't obvious and in the way. We got our wedding album within a few weeks which looked great. We even got parent's albums thrown in for free! Photography is definitely an expensive part of a wedding but their price seemed pretty comparative to others.
---
Awesome photographer
Reviewed on

7/21/2011
Dana E
We loved working with Shane! We first met him when he did our engagement photos and were so comfortable with him when it came time to do the wedding photos. He made sure to get all our "must have" photos, and had wonderful ideas for other poses and groupings. Everyone... Read More says our wedding photos are stunning. I can't stop looking at them!
---
Our photographer Chad
Reviewed on

10/14/2010
Katie H
I didn't like that they switched our photographer. They gave us a chance to cancel after but it was so close to our date that it wouldn't be possible to find someone else. Our photographer, Chad, was kinda slow and didn't follow the list of photos I would like. There are some... Read More really nice pictures but some of them the lighting isn't very good as the person is in the sun and the flash is too heavy which in my mind are things the photographer should be able to correct on the spot. Overall the pictures look great though and we couldn't have gotten a better deal. I would recommend them but maybe not Chad.
---
Review for Wedding Connection Photography
Reviewed on

5/10/2010
Meaghan L
;Dawn was very rude and hard to work with. We had a formal wedding, and expected her to dress nice. Instead, she wore a zippered fleece sweatshirt and kahkis. She was also annoyed that she had to drive 'so far' to get to our ceremony & reception, and even asked if we paid... Read More extra because it wasn't located in Wauwatosa or Milwaukee! We also paid for a CD of all of our pictures with the copyright release so we could print them on our own. We had to have them resend us the disk 4 separate times because there were pictures missing from the original! What a pain!!!
---
Review for Wedding Connection Photography
Reviewed on

10/20/2008
Kristin L
;The photographer was very difficult to work with. I felt he moved very slow on a day when we were trying to take alot of pictures. He was also very annoying shouting out silly words to make guests smile. The photographer also called me the week of the wedding to demand a... Read More meal like my guests were receiving and not a vendor meal that the hall provides.
---
Review for Wedding Connection Photography
Reviewed on

10/08/2007
Maja C
It was the least expensive photographer that we were able to find in Milwaukee. My friend had them for her wedding and I must say that I was very pleased with the photographer.;Again, get EVERYTHING in writing. Even your previews (that you get to keep them). If it weren't... Read More for the flyer that I kept when we signed the contract, we would have had to return our previews (which I think it's wrong, since you're spending thousands of $$$ on it anyway and all they going to do is throw it away).GET EVERYTHING IN WRITING (even that you get a CD with all your pics as well as how long the photographer will be with you during that day)
---
Review for Wedding Connection Photography
Reviewed on

9/29/2007
Karen A
;When we got our proofs, there were photos missing that I knew were taken, and were on my must take photo list. The photography company and I went back and forth for over two weeks on why I didn't get these pictures, and they wouldn't allow me to see the disc that our... Read More photographer gave them with all of our pictures on it. In the end, I lost a lot of memories that I wanted, because the company chose to delete the pictures because they didn't seem to think they were good pictures. But it was my wedding, so I think that I should decide what pictures are good or not.
---
Meet The Owner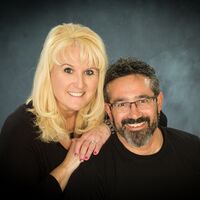 Shane & Kimberly Doyle
Shane and Kim Doyle have been working together for over ten years and have the combined experience to take care of all of your photography needs. We bring creative vision and passion to every shoot and translate your vision into reality with a captured moment. We specialize in location and wedding portraiture. We have a gift for capturing each moment, telling the story of every special event we shoot.
Use our messaging tool to connect with vendors anytime, anywhere. Stay organized, all in one place.