Home

Aaron Clark Photography
About this Vendor
Local, Regional & Destination Wedding Photography
Thanks for stoping by! We hope you've found some images that are enjoyable and even captivating. Our journalistic approach attempts to capture the the celebration and atmosphere of your love story with images that last a lifetime. Based in Springfield, MO - available for travel.
Details
Engagement, Trash The Dress
Contact Info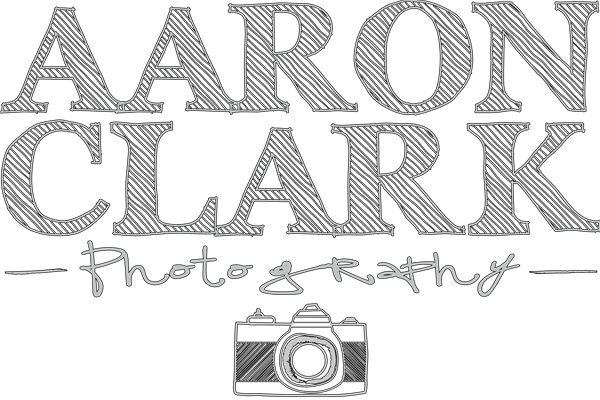 The absolute PERFECT capture of our day
Reviewed on

10/07/2014
Jessyka R
I have only rave reviews for Aaron Clark Photography. Our package included our engagement session and everything from the engagement pictures to our wedding pictures were absolutely stunning! We could not be happier! Aaron makes you feel at ease (which we are awkward people in front of a camera so we NEEDED his charm) and does more than you could even dream of. Our photography package included so much and was at such an amazing price...We would have paid 3 times over for the quality we received. So friendly, professional, and has a true talent that's hard to find.
---
Best Photographer Yet
Reviewed on

10/07/2014
I could never imagine a better photographer! From the moment I met him I knew he was going to be the best person I could've chose for our engagement and wedding. He was absolutely outstanding and never made it awkward during pictures, always knew exactly what to do to make us smile, none of those fake looking pictures. I will have Aaron as our photographer for life. His pictures were real and I'm obsessed with looking at them every time I see them. I would recommend him to anyone wanting the best photos for your big day not matter what the occasion.
---
Great photographer who made taking pictures a blast!
Reviewed on

11/06/2013
Ashley T
Aaron was reccomended to me from the Chapel owner where we were getting married. So I emailed him about doing my pictures and in less than 10 min he responded to me. Every question I had he would respond right away. That's when I knew he was good. (Also, he has a great website) I have a pretty tough family when it come to taking pictures but Aaron had us all laughing and having a great time. Before we knew it pictures were over. He took every combination of pictures along with many creative ones of his own. I would reccomend Aaron Clark Photography to anyone looking for a skilled, dependable, and fun photographer. Because honestly, real smiles in photos look much better than fake ones! That's what Aaron can do!
---
Perfectly Captured Lifetime Memories
Reviewed on

6/18/2015
Chelsea V
We were extremely impressed with Aaron Clark and his photography service! He was friendly, easy to work with, organized, provided great insight and advice to help us ensure we got the pictures we wanted, and we didn't have to wait forever to see our photos after the wedding shoot! He is gifted, he captured truly who we are as a couple, and made orchestrating family and extended family photos virtually seamless! We give him all 5-star ratings because he deserves them! Thanks, Aaron!
---
Reviewed on

6/08/2015
Ashton P
I can't imagine a better person to photograph our big day. Not only did he capture every moment but he added so much fun to the day. After receiving our pictures and family and friend got to view them they told us how they "just sat down and relived one of the best days of their lives." Aaron also did a wonderful job with our engagement photos making sure our personalities came through!
---
Reviewed on

5/21/2015
Ashley A
Aaron Clark is the most amazing photographer you will ever find! Not only is he professional and fabulous at what he does, he is so much fun! He made us feel at ease from the moment we met him. Our wedding party absolutely fell in love with Aaron and the local ones plan to book him for family pics. Aaron took time to get to know us and then selected sites that matched our personalities. Not only did he have great insight as to what types of poses we wanted, but he let us have some creative input as well. We told him during our engagement session and again at our reception, "We have found our photographer for life!" Aaron Clark is the absolute best ever!!!
---
Awesome Job of Capturing the Emotions of their Special Day!!
Reviewed on

2/04/2015
Aaron of Aaron Clark Photography did an EXCELLENT job of capturing all the special moments! It was a very emotional ceremony, and he captured it all!! Just AMAZING!! Not for sure how he did it, except that he is VERY talented, and has a great EYE for uniqueness! The bride didn't want "traditional", so I was curious how he would be able to please her, and he exceeded her expectations! Aaron was easy to work with along with being flexible. After looking through the pictures, it was as if I was looking at the wedding all over again! Thank you Aaron for a job well done!!
---
Best Wedding Photog in Southern Missouri!!
Reviewed on

11/05/2014
Ashlen S
A month ago we used Aaron to photograph our wedding, and we could not have made a better decision. Here are all of the reasons you should use Aaron Clark: - He genuinely cares and listens to what the bride does/does not want - He takes the time to sit down and learn about the couple and their style - He likes to do engagement sessions before so the couple feels more comfortable the day of - He communicates very well and timely - He is priced right and the photos are beautiful!!! I would be hard pressed to say there is a more personable photographer in Southern Missouri. He directs and makes everyone feel at ease and is funny at the same time! After the wedding the first thing after a congrats from our guests was how much they loved the photographer!! You can't go wrong with Aaron!
---
Great photographer
Reviewed on

11/04/2014
Amber S
Aaron is an amazing person, very friendly, funny, and energetic. He was wonderful at responding to questions quickly and did his best to make us comfortable in front of the camera. All of our family and guests loved him. I do recommend getting as much time as possible within your budget as I wish we could have had more time and more pictures. He got our pictures back to us well within the promised time which was extremely quick. Our engagement session was included which was a very nice bonus and he did send us CDs with releases for all of our pictures which is awesome. I would definitely recommend Aaron!
---
Aaron was awesome!
Reviewed on

10/21/2014
Tegan R
We are so glad we found Aaron for our wedding photography! He was very kind and helpful throughout our whole planning process. We didn't have a wedding coordinator, so Aaron helped us create a timeline for the wedding events and offered to help keep things on track the day of - it was immensely helpful! Aaron was also super easy to work with and a lot of fun - he had our bridal party and families laughing and smiling. I especially loved that Aaron took some time to scout out the best places at our venue to get the most amazing shots, so our wedding photos are unique and absolutely beautiful. We are beyond thrilled!
---
A fun guy and a great value
Reviewed on

10/19/2014
Taryn A
Aaron was a fantastic photographer to work with. He met with me and my now husband for an Engagement shoot first which I would highly recommend to any bride. This session helped us to break the ice a bit and gave us an opportunity to let him see who we are so he was that much more capable of capturing our personalities in our wedding photography. After years of looking through wedding photography it is difficult not to have impossibly high standards. I gave Aaron a ginormous list of "must-have" shots for the wedding day and I don't think he missed a single one! Another big plus was getting access to our edited wedding photos only a couple weeks after the wedding! Aaron also provides a lovely surprise for your wedding photo dvd package. In summary: fun guy to be with, super helpful with all my little requests and an over-all great value!
---
Aaron Clark
Reviewed on

10/14/2014
He was awesome! Very excited to work with us and very easy to get along with. He would take any and every picture I asked him to. There were many children involved in the wedding and he was GREAT with them. Really knew how to get them to smile, look at the camera, and work with kids who were a wee bit on the cranky side. The pictures I got were awesome and will truly help me remember my day forever :)
---
Amazing pictures and photographer
Reviewed on

9/06/2014
Jena S
Aaron was just all around great! He was so easy to work with not to mention all of the pictures turned out amazing! I would definitely recommend anyone to consider Aaron for your wedding pictures or any other of your photography needs.
---
Friendly, funny, and professional!
Reviewed on

9/05/2014
Aaron did a wonderful job photographing our wedding! I was recommended by our wedding location (Big Cedar Lodge) and loved his work and knew he was the right choice for us. Aaron was cracking jokes the whole time making everyone laugh and provided a comfortable atmosphere. I would recommend him to anyone looking for a natural and unique look for their special day!
---
Wonderful Experience
Reviewed on

8/24/2014
Aaron is very professional and a great people person. My husband and I were extremely pleased with the quality and variety of our wedding photos. He has a creative eye, is very talented, and timely. I am so grateful he was there to capture our special day and would recommend him to be your photographer, hands down!
---
Aaron Clark is amazing!!!!!
Reviewed on

8/14/2014
brittney a
Aaron Clark did the photography for our wedding at Big Cedar Lodge in Branson, MO. He was amazing!!!! I gave him a few ideas of some pictures I was wanting and the pictures turned out 10 times better then I ever imagined!!! He was so funny and knew how to get everyone to laugh so we got everyone's (real) smile instead of that fake smile that some people will give when taking pictures. He came up with the best ideas for poses and best locations to make the picture absolutely beautiful! If I lived in MO I would be calling him to take every photo session I needed! He knew exactly what moments were the ones to capture and how to capture them! I would highly recommend him!!! I promise you will not be disappointed!!
---
Aaron Clark Photography
Reviewed on

8/14/2014
We couldn't be happier with all of our pictures- and having a photographer like Aaron who was the perfect choice for our day. Great photographer, great pictures, use this guy!
---
Great personality and service, good photographs
Reviewed on

7/23/2014
Tiffany A
I am very pleased with the service and photographs we received from Aaron Clark, and both families seem happy with the results as well. To keep costs down, we purchased the 1hr elopement session and it turned out great. Aaron showed up on time and kept taking pictures for a whole hour after the wedding started, even though we were 10 minutes late. He kept everything on track and set up the poses quickly so we got plenty of shots. He also did a great job of keeping everyone entertained and setting us all at ease so keeping smiles on our faces wasn't such a chore. Less than a month after the wedding, we received all of our photos on a disc inside a beautiful case with photos taken at the wedding on the front, back, and inside. The only con I can think of is that I would have liked more closeups of just the bride and groom during the ceremony, but our location probably made it nearly impossible for the photographer to get close without blocking the view of the guests, which brings up another plus...Aaron dressed and acted professionally during the entire session. He didn't draw a lot of attention to himself or get in the way of people trying to see, which is something I really appreciate when I am a guest at a wedding. Knowing what we know now, we would definitely choose Aaron again if we had it all to do over again.
---
Aaron is the man
Reviewed on

10/26/2013
My wife and I had no idea who we were going to have as our wedding photographer, but thank goodness we knew Aaron! He's been a good friend over the years, and we were blessed to have found out he was getting into the photography business, so we requested him to be our wedding photographer. From the start, he discussed with us the expectations and locations and such and made sure we were all coordinated. He was so easy to work with and never had an attitude or anything, no matter what we requested. He is such a funny guy and very kind, which makes the sessions feel so easy and relaxed. I would say our pictures even ended up looking that much better because of how great a guy he is! It was a fun process, and the photos just looked great. We were very pleased with Aaron and his hard work!
---
Wedding and Engagement Picture
Reviewed on

10/02/2013
Amber M
Pictures are awesome! Aaron has an eye for outdoor nature pictures. If you tell him the ideas you may want in a picture, he makes it happen and even better than you will expect! I refer him to everybody for any events.
---
Great photography!
Reviewed on

10/01/2013
Sara L
Aaron did a wonderful job shooting our wedding pics. Everyone complimented them saying how gorgeous and creative they were! He is so easy to work with and practically becomes invisible during the wedding & reception. Myself and others commented that they never saw Aaron & yet somehow he got some great shots! I would definitely recommend Aaron!
---
Aaron Clark rocked it!!
Reviewed on

9/26/2013
Caitlyn L
My husband and I have known Aaron for a while now... We have always loved his work! Aaron say down with us ahead of time and spelled everything out clearly. The day of the wedding he showed up on time and stayed on our busy schedule very well, yet was flexible when we needed him to be. We were AMAZED at how quickly we got our photos back, we had them by the time we came back from the honeymoon. They turned out Awesome and we are so happy we went through Aaron!!!
---
Aaron Clark...our new photographer for life!
Reviewed on

8/08/2013
Angie C
Aaron was an absolute joy to work with, from beginning to end! He was recommended by our wedding coordinator and I'm so glad we chose him! I fell in love with his work when I visited his website. I then met with him and immediately knew he would be perfect for our big day! He's easy-going, funny, flexible and a genuinely great guy! My husband met him when we went to do our engagement session and instantly felt the same way I did! We appreciated that he did research on some great places to do our photo shoot and our engagement pictures turned out beautifully! We wondered how the wedding pictures could be better...they were! We appreciated that he made taking the pictures fun and stress free, especially on the wedding day. He has a great eye for taking a normal-looking spot and making it a beautiful backdrop for a picture. Aaron's pictures helped capture the joy of our magical day and we are forever grateful! The one thing about him that I cherish, from our special day, came at the very beginning. I had asked the venue's wedding planner, ahead of time, for a good spot where my husband and I could meet before all the madness of the day began. The time came for us to meet and I couldn't get in contact with her. About the time I was starting to stress a bit, there was Aaron...who said he would go find the perfect place and be there to photograph it. He was gone a few minutes, came back, put me and by gigantic dress in his car and drove me to the most beautiful spot, where my husband was waiting...the fact that he helped create the most memorable moment of my life confirmed we made a great decision when we chose Aaron!
---
Cheery, Professional Photographer with a Good Eye
Reviewed on

8/08/2013
Carmen G
We are beyond thrilled with Aaron Clark Photography. Aaron was on time, communicative, and professional throughout the entire process from initial meeting to mailing the disk with photos. On the day of the wedding, he moved naturally and discretely around the property, catching some really beautiful moments with me and my bridesmaids as well as the groom and his men. I never once worried about him missing a shot. As someone who gets uncomfortable taking stilted, portrait shots, Aaron is a God-send. He coaches, he jokes, he moves around, he has you move around, and at the end of the day, you get to have incredibly sincere photos with you and your new husband and closest family members. He really is simply fantastic.
---
Choose Aaron Clark Photography!
Reviewed on

8/06/2013
Laura T
To the brides out there, I want to recommend Aaron Clark Photography to you! Aaron was easy to work with and made us feel comfortable right away. We spoke with him prior to our wedding as he wanted to hear what was important to us. Aaron worked with all of our requests and went above and beyond what we hoped for! He worked well with all ages involved in the wedding, from the flower girl to gathering grandparents for family pictures. He had a positive attitude and provided just enough humor to keep everyone smiling and laughing during a warm June day as we took pre-ceremony pictures outside. While Aaron was able to get all the photo shots we wanted, he was also skilled at being able to appear behind-the-scenes so as not to distract from the ceremony itself. Between a wedding venue with lots of glass windows with natural light and shooting outdoor pics during a bright sunny day, Aaron knew exactly how to manage the settings to get the perfect picture. Aaron was great at keeping in touch with us to let us know when our photos would be ready after the wedding. When we got our pictures back, all of our family and friends had nothing but the highest praise for how they turned out. We are so thankful that we have such quality photos to remember our wedding day and look back on for years to come. Don't miss out on this great wedding photographer!
---
Meet The Owner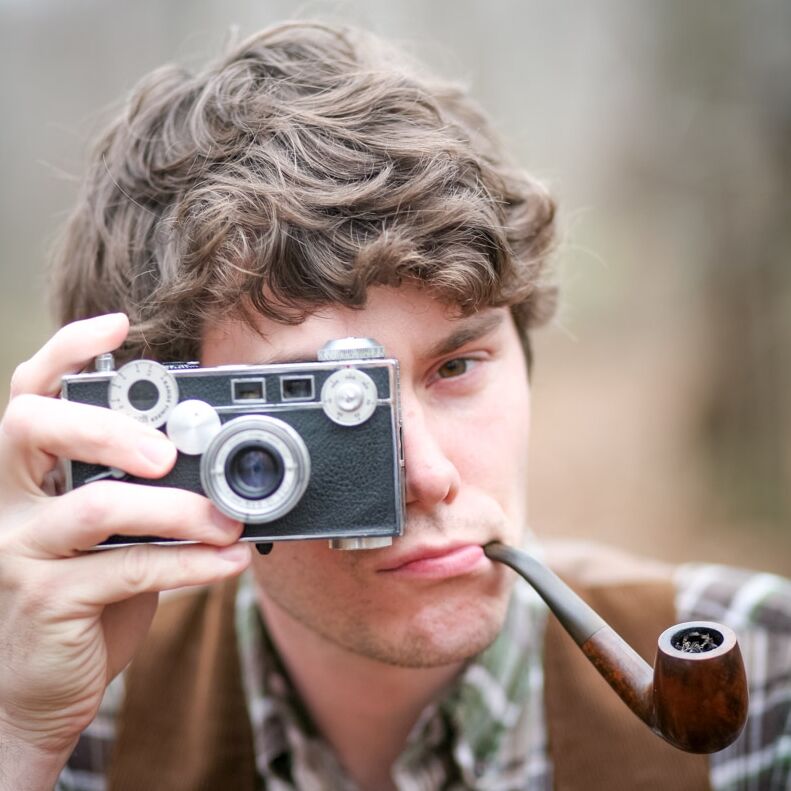 Aaron
Aaron Clark Photography was born in the passion of capturing the beauty moments in the world around us. We love what we do, and we want to help tell your story. ACP is based out of Springfield, Missouri, but we greatly enjoy the adventure of meeting new people and finding new places to capture blossoming love stories. We want to chronicle your story and equip you with a product that you will love for years - and we think the process should be enjoyable. ACP strives to provide high quality imagery in a blend of candid journalism and timeless imagery.
Send Message