Home

Abacus Studio (Photography + Video)
About this Vendor
Photography, Video, Photo Booth, Step and Repeat
A trusted name in the Wedding Industry, with Hall of Fame Honors, Abacus Studios, will make sure to capture every moment of your special event, Stress Free!! Note: Our Web Site and E-mail is temporarily Down, Please call 908-822-1220
Details
Online Proofing, Photo + Video
Contact Info

South Plainfield, NJ
New Jersey, New York and tri-state area
Abacus Studios was amazing!
Reviewed on

9/22/2014
My husband and I got married on September 6th, and we used Abacus Studios for photography and for the photo booth. We worked with Alex initially when we were setting everything up. He was so friendly and easy to talk to. He was able to explain everything to us and they are very reasonably priced. The photo booth was a huge hit at the wedding. Everyone from Abacus was extremely polite and professional, and they all helped to make our day even better. Michelle was our photographer. She was absolutely amazing, and the pictures came out better than we could have ever expected! She wasn't afraid to stand on the bridge or move us around to make sure that she got the best shot. She was so friendly and we absolutely LOVED having her! We honestly couldn't have found a better photographer, and we thank everyone from Abacus Studios for making our wedding even more memorable!
---
The Best!!!
Reviewed on

5/28/2015
Nicole T
I loved working with Abacus Studio Michelle and Damian are the best. They both did a amazing job. I could not have imagined it going any better. They both were like family, whatever they could do to help they did. I am so thankful for their help and I would recommend everyone to use them for their wedding and any other event that requires a photographer and videographer. I know in the future if I have any additional needs for photos or video I will be coming back to Abacus no doubt. Thank you!
---
Amazing!!!
Reviewed on

12/31/2014
Abacus studios was so wonderful to work with. Adam was the first person that my husband and I talked with and he was extremely kind and answered any questions that we had. My husband and I then met Michele (photographer) at our engagement shoot in February and I loved her. She is such a sweet, funny, professional and down to earth person. During our engagement shoot she did anything we asked and never rushed us. Damien always answered the phone and answered any questions I had and always made me feel at ease. Damien and Michele did anything my husband and I wanted the day of our wedding. I never felt rushed or uncomfortable and I definitely had no regrets looking back at my pictures or videos. Abacus studios made my dreams come true and my guests are still talking about how professional and nice Damien and Michele were. By the end of the night I felt like they were a part of my family.
---
My Daughters Wedding / Abacus
Reviewed on

6/09/2015
We just had our daughter's wedding this past Saturday, June 6th. 2015. I must it was wonderful. Our photographer's name was Doug. What can I say about Doug, Doug was Awesome. Professional, caring, patient, independent, intuitive, he was thorough and I simply loved the pictures he suggested. I will be looking forward to work with Doug/Abacus in the future. Mickey
---
Reviewed on

6/04/2015
I want to commend both Michelle and Michael for the outstanding job they both did at my daughter Laura's wedding. I can't wait to see the pictures and video! They were both professional but also very warm and friendly. Michele did a fantastic job wrangling my two and a half year old granddaughter/flower girl. Believe me, that is no easy task. Thank you very much, Joan (Mother of the Bride)
---
Outstanding service
Reviewed on

6/02/2015
Tracy Ann P
Abacus made our day so memorable from start to finish. Our photographer, Michelle, came to the country club where I was getting ready to do the bridal preparation photos. Within the first 5 minutes, I felt like I had known her forever and she was part of my bridal party. In between snapping pictures, we chatted about everything and how much she loved her job and photographing weddings. It definitely showed throughout the day. She even cried with my husband and I after our best man's and maid of honor's toast. Our videographer, Damien was outstanding capturing everything from the ceremony, to the photo session and the craziness of our reception. The photobooth was manned by Alex, who was wonderful from the first day we walked in the office to book with him. He took the time to go over everything with us, and answered any questions we had along the way. So many family and friends are still saying how wonderful Abacus was, and how they got the perfect shots and blended right in with our party. They were truly a pleasure to work with!
---
Awesome!
Reviewed on

4/30/2015
Dana M
What an amazing job both Michelle and Damien did for our wedding. We had Michelle for Photography and Damien on videography. However they went above and beyond just photos and video. Their support and advice throughout the day was priceless. I could not have imagined it going any better. The different poses and background we were able to accomplish was great. So thankful for their help and I would recommend everyone to use them for their wedding and any other event that requires a photographer and videographer. I know in the future if I have any additional needs for photos or video I will be coming back to Abacus no doubt. Thank you!
---
Abacus Studios Was the Best!!!!
Reviewed on

2/06/2015
Evaristo and me are more than please with abacus studio. Since the first meeting I had with Alex I Knew I was in the right place, when I saw the albums I Just felt in love with the professional work you all do. And another aspect that is very important is that they work with our budget! Then the day of our wedding as soon as Michelle came in my sister's house it was like if another sister were there. Michelle made all of us feel comfortable, she was always open to any request and also helped us with anything we need it. My husband is not the kind of person who likes cameras, whoever she made us enjoy every single minute and have the most priceless moments. At the reception Michelle capture every single person in the best moments, she really was working hard to give us the most professional work. When we saw the pictures we had the opportunity to see many details that we never saw at the reception. There are no words that can say how thankful and happy we are with Abacus Studio. Michelle was wonderful and professional. We highly recommend Abacus Studios!!!
---
Wedding Step & Repeat
Reviewed on

11/11/2014
Jim M
My wife and I found Abacus Studio after researching a Step & Repeat idea that we had. We drove almost 2 hours to meet with them and they were able to provide us with exactly what we were looking for. The Step & Repeat backdrop was exactly what was decided on, they photo quality was clear, and they were very professional. They were also very flexible as we decided to add picture frames about two weeks prior and our layout vision was changed three days before our event. They completed the job and all pictures were displayed for guests to take home as a keepsake. The idea and quality were a hit.
---
Abacus is the best!
Reviewed on

10/31/2014
We were fortunate enough to have a friend recommend Abacus to us. Regardless, I am the type of person who always does research so I spent countless hours reading reviews before setting up our first meeting with Alex. From the first meeting Alan and I knew that we had made the right choice. We were initially just going to do photography but we ended up booking Abacus for videography and photo booth too because the value was just too good to pass up. Michelle was our photographer and Damian was our videographer. They were both great - professional, organized and fun. I have been a bridesmaid ten times so I have dealt with plenty of pushy wedding photographers. Michelle and Damian were able to wrangle our large families and blend in all at the same time. Since our wedding was only a week ago we've only seen a few shots but we are so impressed already..and the photo booth photos are hysterical! If you book with Abacus you will not be disappointed!
---
Wonderful Experience All Around!
Reviewed on

10/22/2014
Devyn C
Michelle was extremely friendly and accommodating. She helped organize the flowers since they arrived late and she also offered to help button up my dress because my girlfriends were still getting ready! She captured some great shots...she would show us her favorites along the way! Because some of my groom's family were late for formal pictures we weren't able to get any pictures with us BOTH together with our families so I hope they can work some Photoshop magic like she mentioned...can't wait to see the final results! Great experience and highly recommend!
---
Affordable NJ Photographer
Reviewed on

10/16/2014
Catherine J
From beginning till end I have been nothing but pleased with the quality of service from Abacus. Their prices have been fair, they have been honest and quick with all communication. Our photographer day of was so much fun! She felt like a part of the wedding party and was so encouraging and levelheaded during the craziness of family pictures. I cant wait to have these photos for lifetime memories!
---
Thank You Abacus Studio
Reviewed on

8/31/2014
August 31, 2014 Abacus Studio, When planning our daughter's sweet 15th, we realized that photography was the most important thing to us. Needless to say, our expectations were very high. Not only did you meet those expectations, but you and your Team exceeded them. My special Thanks go to Abacus Team: • Alex- Thank you for providing us with your undivided attention, for helping us with the selection of our package and understanding our needs. • Damian- Thank you for your outstanding customer service, for your quick responses and for your great support. • Michelle- For your awesome personality and for providing us with such of great pictures on my daughter's photo shoot-day. • Gabe-For going the extra mile and have my daughter's picture display arrive on time just before her big day. • Douglas- A great man to work with, Thank you for capturing our daughter's Sweet 15th so perfectly, for proving us with such beautiful photos to serve as visual memories of one the best days of our daughter's life. If anyone would ask me how to describe Abacus Studio….. My answer would be: Professionalism. Many Thanks for delivering a level of service and quality that surpassed my expectations. Sincerely, Berany Areche Rosado Family Rosado - Areche
---
Highly Recommended! Michelle and Damian are truly amazing!
Reviewed on

8/26/2014
Christeen D
My husband and I got married June 22, 2014 Damian and Michelle were there to capture our whole day. They were both so nice and easy going you would have thought that they had been friends of ours for years. They embraced us and our crazy friends in our bridal party . Michelle was so helpful whether it was helping my husband and the groomsman with their ties or helping me with my dress or holding my bouquet. She wasn't just the photographer; she definitely went above and beyond. The pictures she captured were just stunningly beautiful. Damian captured all the right moments. When Darrin and I watched our wedding video together and saw all of our pictures we couldn't have been any happier. Thank you Damian and Michelle for helping to make our special day so perfect!! Everyone at Abacus Studios has been great throughout our whole wedding planning process and after the wedding. We highly recommended all brides to be to choose Abacus Studios for their big day!!
---
Best Experience Ever!
Reviewed on

8/20/2014
cara S
My fiance and I got married in January of 2015. Abacus was referred to us by a friend. When my friend got married she used Michelle as her photographer however, when we met with Alex Michelle was already booked. We still decided to go with Abacus Studios and JC was our photographer. He was AMAZING! He was funny, nice and took great photographs. Best Experience Ever. Event my brides maids who were already married comments on how great JC was. I can't wait to start working on my album. Thank you JC and Abacus Studios!!
---
The Best!!!!!
Reviewed on

8/18/2014
I wanted to wait until I received my photos, now I have both my photos and edited DVD. We met with Alex and he was able to put a photo and video package together for under four thousand. We had Doug and Damian as our photographer and videogapher and they were both great, as the final product shows. I would recommend Abacus to anyone getting married.
---
Damian is Great!
Reviewed on

8/11/2014
Tina V
We had Damian as our videographer and he was great!!!! Definitely recommended.
---
Professional and Great Value
Reviewed on

8/11/2014
Evan W
Initially we were skeptical because thier prices were pretty low however, after reading the reviews and than meeting with Alex, we understood how Abacus can offer such a great product and service at such a low price. On the day of the wedding we had John as our photographer. He was great and the pictures cam out incredible! I would definitely recommend anyone getting married to at least consider a look at Abacus.
---
Awesome job.
Reviewed on

8/05/2014
Damian C
I used Abacus Studios for my wedding and J.C. and Michelle were my photographers and they were great. They were with us capturing every moment of our special day. I cannot say enough about there professionalism and attention to details. My pictures came out great. Thank you Abacus....
---
Abacus is Amazing
Reviewed on

7/24/2014
Danielle I
It was a once in a lifetime experience! Through all the chaos that is both overwhelming and exhilarating, the Photographers, videographer, Step and Repeat photographer, and photo booth attendant made sure to get every picture! Abacus's emphasis was not only on quality work but on making the environment fun and easy. Thank You Abacus!!!!
---
Definitely Recommend!
Reviewed on

7/14/2014
Hiam E
Abacus studios was great and very helpful throughout my whole wedding planning process! On site the day of the photographer and videographer were great, they made everyone feel at ease and were very professional. I was very satisfied with my photos.
---
Wedding at The Lambertville Inn, NJ
Reviewed on

7/11/2014
Ashley D
My husband and I recently got married at The Lambertville Inn in NJ. We chose to use Abacus Studios to do the photography for our wedding because my sister had also used them for her wedding the year before and her photos had come out beautifully. We hired 2 photographers, Doug and Chris, to cover every moment. Not only did they do a fantastic job of getting all the photos we wanted, they were in the thick of the party taking photos of all our family and friends throughout the reception. We even met with Doug about a month before the wedding to walk through the town together and choose some locations that would work for our photographs. While he didn't have to do this for us, it was a huge weight lifted off my shoulders on the big day knowing that our photographer was familiar with the area and had an idea of the vision I had for our photography. Abacus Studios was very professional and made sure they everything we needed was in place before the big day. I would highly recommend Abacus Studios to my friends and family for their wedding photography!
---
Buyer Beware
Reviewed on

6/14/2014
Heather B
I will be interested to see what many of the other reviewers here say AFTER their weddings. We, too, fell in love with Alex and the entire staff at Abacus and happily signed a contract for them to photograph our October 2009 wedding. Throughout the entire planning process and even the day of the wedding, they were professional and (we thought) detail- oriented. The day of the wedding, our photographer Michelle was present everywhere she needed to be but not at all intrusive. When we got our first set of proofs back, we were so excited! Michelle had done an amazing job! However, that's where things took a turn for the worse. We had pre- paid for all our photos as well as three studio albums. The process of trying to work with Gabe, the graphic artist, to design the albums was agonizing. Emails went unread, instructions ignored, details missed. It took until Jun 2012 (ALMOST THREE YEARS!!!!) to get our final wedding album. And then, once it arrived, among other issues, the title was wrong and the very first page was completely off- center! Abacus refused to correct any of it stating that I had approved it as- is. (My approval did NOT show the cover at all and during the entire editing process when I had repeatedly asked about centering and other spatial issues, I had been told over and over again that the graphic artist would review and correct everything before it was sent to the printer- my job was to approve content). Our wedding album is just a complete disappointment. Do NOT waste your money! You will be far better off creating and editing your own album online- which is what we had to end up doing. You will save time, aggravation, and a LOT of money! I gave them three stars overall because the photographs themselves are wonderful and I am so glad we were able to capture the day. If you plan to hire Abacus (and specifically Michelle) to photograph your wedding, I do not think you will be disappointed but by all means DO NOT WASTE A PENNY on albums from Abacus.
---
march 22
Reviewed on

3/25/2014
Marla G
The amount was a bit more. I don't remember the exact amount. I had video and photography. I am very pleased with their work. They were very respectful and on point. They had ideas and focused on their work. They really knew what they were doing! I have their info for any future event we may have. And the price they gave us was great!
---
Can't Wait to See the Pics!
Reviewed on

12/01/2013
Emilie
We went with Abacus based on reviews and after contacting multiple vendors, they were also the best value. Alex, who runs Abacus, was incredibly helpful and responsive throughout all of the planning. We even added video at the last minute and he accommodated us with our requested videographer. I had read reviews about how great Michelle and Damian were, so I asked for them. The reviews were right! Michelle was so helpful the entire time--I was totally relaxed because of her! She was doing everything from carrying my dress to adjusting my hair in the wind outside! Michelle and Damian were both troopers outside in the November weather and even though Michelle was sick, you would have never known! I can't wait to get everything back!
---
Meet The Owner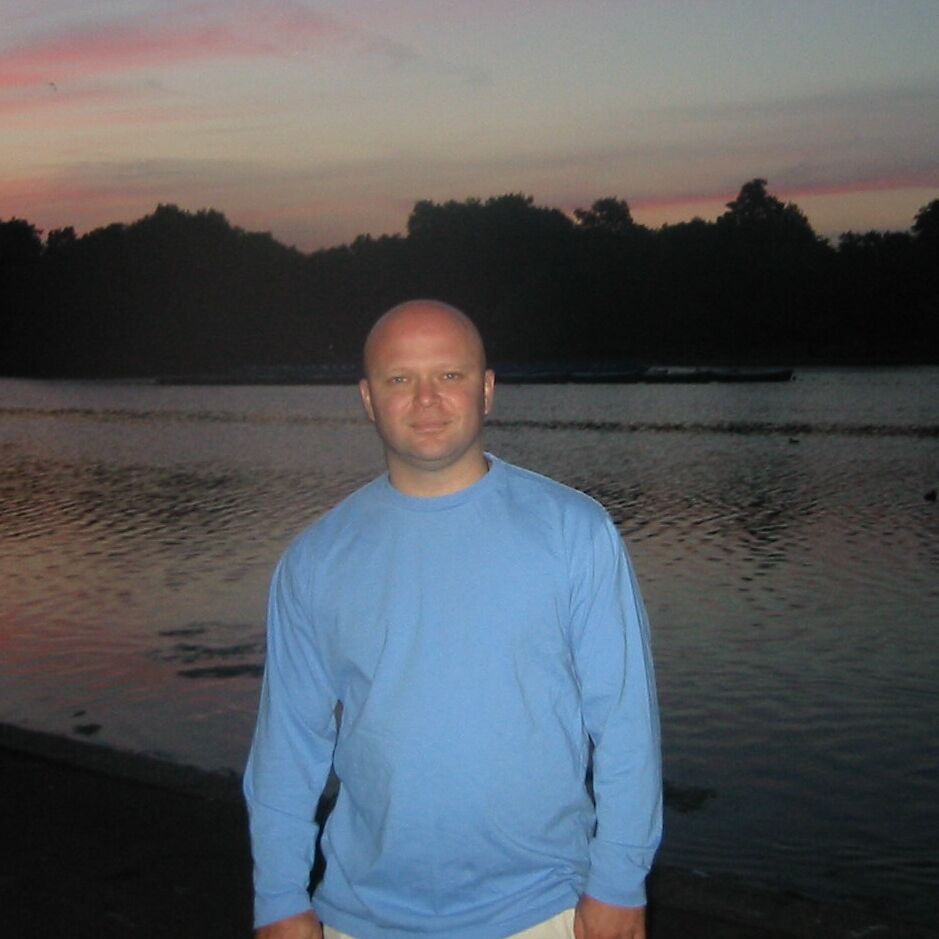 Alex
Kean Graduate. I love to travel and I love people. This is why the wedding and event industry is perfect for me. I have had the pleasure of meeting people from every walk of life and I am excited to see who I will meet next.
Send Message