Home

Above All Events
About this Vendor
Wedding Planners & Coordinators
We are a Long Island and NYC based event studio that specializes in artfully designed and perfectly planned weddings and celebrations. We understand that everyone loves a good party, but not everyone wants to plan it. That's where we come in. Unload your inspirations on us and we'll execute the event of your dreams. We look forward to working with you! To chat with us about your special event, email us at [email protected] or call us at 631.241.4948. XOXO Alyson & Teresa
Details
Getting Engaged, After Party, Rehearsal Dinner, Rehearsals + Parties, Ceremony, Cocktail Hour, Reception, Rehearsal, Wedding
Destination Wedding Planning, Destination Weddings, A la Carte Wedding Planning, Budgeting, Day-Of Coordination, Full Service Wedding Planning, Planning
Contact Info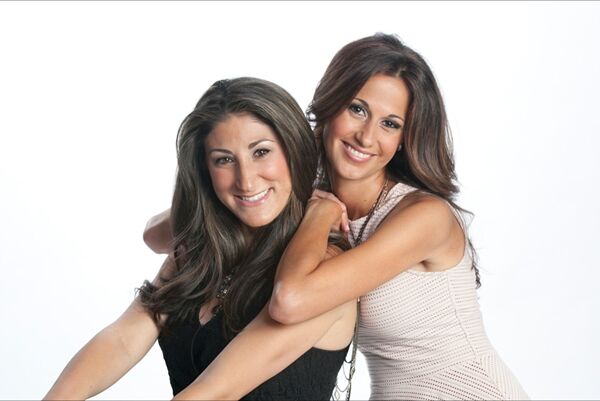 highly recommend!
Reviewed on

9/28/2015
Elena S
Teresa and Alyson are amazing! I honestly had not considered hiring a day-of coordinator until I met Teresa and Alyson at a Brett Matthews Photography event. They were so friendly and knowledgeable and about 6 weeks before my wedding I started thinking that I might need some... Read More help through the craziness of the process. I am so happy that I made that spur of the moment decision! Teresa worked tirelessly to help me design and put together my hotel welcome bags (that were amazing) some beautiful final touches (signing rocks, menu printing, finding and ordering my card box, ordering sparkly table numbers and linens, etc.) and of course connecting with all my vendors, gathering family members for photos, managing everything very very smoothly the day of (shuttle service, photo booth, band, dj). She was a tremendous help and both she and Alyson are just kind, caring, wonderful people that you want to have around. I would highly, highly recommend hiring them!
---
Reviewed on

3/27/2017
Adriana G
Every bride needs Teresa and Alyson on their big day! My husband and I had not originally thought of using a wedding planner but we hired Teresa and Alyson about a month and a half before our wedding. I wish we had worked with them from the start! They are so sweet, so... Read More knowledgeable and just an amazing pair of women who are the absolute best at what they do. They know EVERYTHING you could possibly need to know and EVERYONE you could possibly need to meet to make your wedding the absolute best it can be. These women go above and beyond for their brides – meet with them once and it will be so evident that they love what they do and that they want your day to be as memorable and enjoyable as you do. Teresa was at my house on Long Island the day of coordinating me, my parents and grandmother, 13 bridesmaids and my little flower girl for pictures, touch ups, last minute packing and a slew of other tasks that I could not have tackled without her. All the while she was making sure that the groomsmen (in Yonkers) were on schedule to make it down to Long Island on time for the church. If it wasn't for Alyson, my groom's cake would not have made it to my reception location in New Jersey and once we made it to our venue in New Jersey, these women managed to corral not one but three groups of 35-40 people for family photos. All the while they made sure that my husband and I needed nor wanted for anything. At the end of the night, Teresa and Alyson had all my personal items (shoes, flowers, photo frames, etc) packed up and ready to go. I didn't have to lift a finger the entire day. I was actually able to be 100% mentally present on my wedding day and not miss anything because Teresa and Alyson were behind the scenes making everything run flawlessly. There is no way I can ever thank them for that. There is no reason to consider another company for your wedding planning needs. You won't find anyone better.
---
Reviewed on

3/07/2017
Above All Events certainly made our wedding a beautiful and unforgettable day! Both, Aly and Teresa went above and beyond to make sure that everything looked great and that the day went smoothly. They took the stress out of planning and made sure that all I had to do was show up... Read More and enjoy! They had so many creative ideas and knew just how to make it all happen! I am so glad that they were a part of my day!!
---
Reviewed on

3/07/2017
Above All Events certainly made our wedding a beautiful and unforgettable day! Both, Aly and Teresa went above and beyond to make sure that everything looked great and that the day went smoothly. They took the stress out of planning and made sure that all I had to do was show up... Read More and enjoy! They had so many creative ideas and knew just how to make it all happen! I am so glad that they were a part of my day!!
---
Reviewed on

11/14/2016
Ginamarie C
We hired Above All Events and they went beyond expectations. We worked with Teresa and she kept the entire wedding planning process stress free. She helped us with bringing our wedding idea to life. She had multiple positive connections with multiple vendors. We were able to... Read More find our best fit from everyone she was able to recommend. She helped with our "wedding timeline" and even setting up the day of. Having her there the day of setup truly was a breath of fresh air. It was wonderful knowing someone was there making sure everything was done exactly as planned. I would highly recommend Above All Events for any future parties to be planned!
---
Reviewed on

10/24/2016
Kerri S
There is a reason they are called Above All Events. Alyson has gone above and beyond from the day I started working with her. She is a pleasure to work with, and extremely talented. She is responsiveness (even with my early morning and late night texts), a caring person, and... Read More very creative. She understood my vision for my wedding and was there every step of the way coming up with ideas and helping me make decisions. She is detail-oriented and always on top of her game. Not only did she make the planning process a breeze, but the day of my wedding was absolutely perfect with her there. Her partner, Teresa, was also there and is a professional. These 2 woman know what they're doing and I couldn't have done it without them. They have so many contacts with vendors in the industry and know the best people to go to. Alyson is patient and calm even with last minute changes the week before the wedding. She made me feel stress-free on my wedding day because I knew everything would go perfectly with her there. I loved working with Alyson and Teresa at Above All Events - they made my beautiful beach-themed wedding come true!
---
Reviewed on

10/06/2016
Katrina T
All I can say is THANK YOU! Alyson from Above All Events saved our wedding! We booked the month-of and day-of coordination service and are so thankful we did. Alyson was so helpful in confirming all plans and coordinating with all of our vendors ahead of our wedding day, and... Read More came to save the day on many occasions on the day of, from hair falling apart to AC not cooperating, Alyson dealt with everything head on and saved us the stress on our special day. Our wedding would not have been the same without her!
---
Reviewed on

10/22/2015
I know what you're thinking. Five stars across the board? This review must be bogus. I promise it's not. We met the principals of Above All Events at one of the many wedding showcases my wife and I visited in preparation for our wedding. My wife and Teresa Romanelli (one of the... Read More company's owners) immediately hit it off. My wife wanted the wedding of her dreams. Glitz, glamour and everything that goes along with it. That meant many many moving parts. In spite of the complexities, Above All Events really made the entire wedding planning process easier. Something I learned and I want to share is that things can and ALWAYS will go wrong during the planning process. The real test of a wedding planner is how they respond when these things happen. This is where Above All Events sets themselves apart from everyone else. Here's an example of what I mean. My wife wanted as favors for the wedding mini versions of our multi-tiered wedding cake in acrylic cases. A few months before the wedding my wife on her own found a vendor who said they could deliver 200 of these mini wedding cakes. Two weeks before the wedding we met with the vendor to see her sample and sign off for the final mass production. It was horrible. It looked nothing like her photos and showcase items. In fact it looked more like my little niece made a few cupcakes and stacked them with some frosting. We said they had to be redone especially considering how much the vendor was charging for these custom mini cakes. The vendor called us the next day saying she wasn't taking the job anymore as she didn't think she could "make us happy." So here we are, two weeks before the wedding, abandoned at the last minute, no wedding favors, no time and no one is available on such short notice. Big problem right? Wrong. Above All Events called in some favors and had three new vendors in 24 hours for us to meet with. We found a new bakery, they did the mini cakes better and for no additional cost given the expedited nature of the order. It's that type of calm, level headed problem solving you can expect from Above All Events. Whenever my wife had a question, or was obsessing over one detail or another, Above All Events would always be there and always responded quickly with good sensible advice. They kept an eye on the budget too. Reigned us in when we started to get a little out of control, helped us make decisions on what to cut and what to add. I can honestly say even though we spent a lot on our wedding there is no doubt Above All Events helped us save thousands of dollars with their knowledge of the business and vendor contacts. Bottom line: if you are getting married and want the wedding of your dreams, Above All Events will make it a reality while providing steady calming guidance throughout the whole process.
---
Reviewed on

10/20/2015
We hired Teresa and Alyson for full wedding planning, 18 months ago and It was by far the BEST decision we made for our wedding. Teresa ending up helping out with my engagement party also. She was so amazing that I ended up also hiring her to plan my shower as well. From the day... Read More I hired Above All Events, my wedding planning became the easiest most fun process I have ever been through. Teresa was available what seemed like 24 hours a day, 7 days a week. I tried to respect her personal time, however if something came up she responded asap and was on top of things before I even knew there was a problem. She is the most patient and hard working person ever! One of the most impressive things to me was, 3 weeks before my wedding my favor vendor suddenly quit. We were doing 150 mini wedding cakes, and 3 weeks before my wedding date I had no one to do these cakes anymore. I called Teresa, almost in tears, at 7pm on a wednesday, by 9am thursday morning she had 3 bakeries making me samples that I could choose from that week. I ended up choosing an amazing bakery Teresa found in NJ and I couldn't have been happier. The day of my actual wedding, we had a problem with our main wedding cake, Teresa literally stood there picking off the flowers that were not supposed to be there and immediately tried to get in contact with the other bakery who made the cake. The morning of my wedding Alyson was with me getting ready while Teresa over saw my venue setup. Alyson was unbelievably amazing all morning. At one point she literally was pinning me into my dress! my wedding morning would not have been the same without Alyson there. I cannot say enough good things about Teresa, Alyson and Above All Events. Their fees are VERY fair and they pull together an amazing event. I had an over the top wedding and I NEVER would've had the night I had if it wasn't for Teresa. Thank You!!!!!!! I look forward to years of planning other events with Above All Events!
---
An exceptional wedding thanks to Teresa & Alyson!
Reviewed on

9/29/2015
My husband and I had the pleasure of working with Above All Events during the planning of our fall wedding, and they made the entire process seamless and enjoyable from start to finish. Both Alyson and Teresa are extremely knowledgable, have great vendor relationships, and a... Read More keen eye for detail. I would hands down recommend them to my friends and family in the hopes that everyone gets the exceptional experience we were able to have before and during our wedding day!
---
True lifesavers!
Reviewed on

9/29/2015
Alyson, Teresa and their staff at Above All Events seriously were lifesavers the month leading up to our wedding! Since we planned our NYC wedding from out of town, we were really stressed with so many last minute items! We knew we needed help, and our photographer recommended... Read More Above All Events to us for month of coordination. Prior to our wedding, Alyson and Teresa were available to us just about 24/7 and answered all of our questions and concerns, and even brought up some suggestions that we didn't even think about. On the day of the wedding, Alyson and Teresa and their team were on top of every single detail so my wife and I didn't have to worry about anything and could enjoy our night! We highly recommend Above All Events to anyone thinking about hiring a wedding planner. It was the best money we spent on our wedding - we just wish we hired them sooner in the planning process!
---
My wedding planning!
Reviewed on

9/29/2015
I contacted Above All Events a few months before my wedding day panicking about how I was going to get everything done in time. After one optimistic phone call, I immediately hired them. They took care of contacting all my vendors and organized everything else involved right... Read More away. They provided us with a detailed timeline of the day's events and was there to conduct it. They were more then reliable, and on top of everything, made sure that my vision was carried throughout my wedding day and all days leading up to it. I highly recommend them!
---
The Best Investment We Ever Made!
Reviewed on

9/29/2015
Brittany S
I've had the pleasure of knowing Teresa for a long time. I penciled her in as my wedding planner long before I was even engaged...this was the best decision I have ever made. Her and Alyson take so much pride in what they do, it's incomparable. You get one chance to make this... Read More day the best day ever! Take my advice and hire Above All Events! Thank you Teresa & Alyson!
---
Reviewed on

9/28/2015
My wife and I hired Alyson and Teresa to plan and execute our wedding! These girls were amazing! My wife knew what she wanted her wedding to look like in her mind, but didn't know where to even begin. Alyson and Teresa guided us every step of the way. They recommended the most... Read More amazing vendors (every vendor was outstanding) and helped us stay within our budget, They spent time listening to our wants and needs and gave us the wedding my wife had always dreamed of! Our wedding day was stress free because of these ladies. They dotted every i and crossed every t. We had the time of our lives and didn't have to worry about a thing! Hire these girls! You won't regret it!
---
Fantastic Wedding Planners!
Reviewed on

9/25/2015
Kristina K
We hired Above All Events to help with our wedding on October 12, 2014. Alyson was my day of coordinator and she did an amazing job in not only making sure everything was perfect but also made sure we were doing ok. Throughout the planning process, she was super helpful in... Read More answering any questions I had, helping me find vendors, and even down to finding table runners! My day would not have gone the way it did if I did not have Alyson and Above All there. Their passion for what they do really shows through all the hard work they do. Thank you so much!!!
---