Home

Ace Entertainment
About this Vendor
Ace Entertainment
If you want the best with a proven track record, up to date state of the art equipment, and over 35 years of entertaining experience, and over 3000 shows performed, then your search for the perfect DJ is over. Contact us today so we can put you on track to have the perfect wedding day experience!!!
Details
Arabic, Classical, Country, Disco, Hip-Hop, Jazz, Latin, Pop, R&B, Rock

Contact Info

Great DJ!
Reviewed on

11/11/2015
Amy R
We were so happy with Ace Entertainment! When you are planning a wedding, people love to tell you their horror stories about vendors. Like the DJ that did 10 costume changes at a formal wedding (one was a chicken suit), or the inexperienced ones that don't understand the... Read More difference between a good song and a good song to dance to. I did a lot of researching and asking around and I found Ace Entertainment. He was very reasonably priced and Michael did such an amazing job! He had a whole list of questions he asked to completely customize to your tastes. Including: what you would like him to wear and what type of voice personality you prefer. I cannot stand super cheesy, and he completely understood. He was very organized and let us customize our playlist. Needless to say, I would recommend him to anyone!
---
Highly recommend
Reviewed on

6/02/2015
Nicki C
I don't even know where to begin with how amazing it was to work with Mike. He was so easy to communicate with and answered all of my crazy questions. His set up is so awesome and really keeps people entertained! Mike is so interactive with the guests and even let on of our... Read More little guests try on his dj headphones! I really liked the order of events that he helped me through and made our night flow smoothly! Mike led an impromptu lip sync battle for 4 of our wedding party and it was absolutely entertaining! I hope to see him at future weddings!! Fantastic!
---
AMAZING
Reviewed on

9/22/2014
Laura C
He filled our dance floor, and people were exhausted by the end! We had a ton of compliments;family and friends told us our wedding was probably one of the funnest they have ever gone to! We are extremely pleased!
---
Reviewed on

11/15/2017
Chalan C
Although there was some communication issues thoughout planning, they did an excellent job with upgraded lighting and we danced all night.
---
Reviewed on

11/14/2017
Valerie C
Mike was amazing! He played great music that we wanted to hear and kept us on schedule when I lost track of the time!
---
Reviewed on

10/19/2017
Amanda D
I highly recommend their photo booth option, our guests loved it. We got a copy of all the photo strips too which will help us to remember our special day!
---
Reviewed on

5/26/2017
Jesse G
"Mike made our day very special. The planning was superb, and his help with our ceremony was great. When we started the reception everything was fantastic, the light show was amazing. He was even able to show the football game on his big t.v. so the guys could watch the game... Read More while we danced. If you're looking for a great DJ at a reasonable price, Mike will make your reception a day to remember."
---
Reviewed on

5/26/2017
Hilary M
Mike was an extremely friendly DJ who help us greatly in the planning and execution of our wedding ceremony and our reception. Tons of music selections at the right price! I could not have been happier.
---
Reviewed on

5/26/2017
Elizabeth S
THE DAY WAS FABULOUS! MIKE WAS VERY RESOURCEFUL WHEN THERE WAS A HICCUP AT NO FAULT OF HIS IN TERMS OF SPACING ISSUES WITH THE VENUE. FABULOUS JOB! WOULD HIRE HIM AGAIN IN A HEARTBEAT! PROFESSIONAL. FRIENDLY. EXPERT IN HIS FIELD. THE LIST GOES ON. THANK YOU FOR MAKING THE DAY... Read More MORE THAN I COULD IMAGINE! AFTER MEETING YOU, I KNEW I COULD CHECK MARK MUSIC OFF MY LIST BECAUSE YOU HAD THE EXPERIENCE BEHIND YOU - AND I WAS RIGHT!! FABULOUS JOB!
---
Reviewed on

5/26/2017
Elizabeth H
Thank You!, Thank You!, Thank You!!! YOU WERE AMAZING!!! Mike was great and even took pity on me and danced with me when my husband went MIA!!! LOL. I would recommend Ace Entertainment to anyone who is having a wedding. Super Impressed!
---
Reviewed on

5/19/2017
Emily Z
Mike was not just a DJ but a great entertainer. He was very fun and professional. I highly recommend him!
---
Reviewed on

5/19/2017
Denise L
I had a lot of people at my reception tell me what a great DJ I had picked out. They loved the way the DJ dismissed them for dinner. Everyone had a great time.
---
Reviewed on

5/18/2017
Courtenay G
Amazing light show, great song selection. Mike kept the party going all night long!
---
Reviewed on

5/18/2017
Brittany J
Everything went so smooth I couldn't think of anything that needed improvement. Additional comments or suggestions? My wedding went off without a hitch. It was fantastic and I know a large part of that had to do with Mike. He kept people dancing, entertained, and went around to... Read More each table to get people on the floor for the all important bouquet and garter toss. It turned out hilarious and was a great time for everyone. Also when it came time to dance the music selections were placed perfectly, not too many slow or fast song in a row, and the lighting was magnificent. My husband was completely blow away by how great the lighting was.
---
Reviewed on

5/18/2017
Jessica D
Mike was the guy that knew his stuff. As an event planner myself, it was refreshing to see how I could relax and know that Mike had the ropes, so that for once I could let go and enjoy my own event. He was mindful of what the minister and photographer would appreciate before... Read More even meeting them. He really is quite the wedding planner/DJ combo! We couldn't have picked someone better for our very big day with over 300 people attending. I would recommend Mike with the highest praise.
---
Reviewed on

11/07/2016
Jessica V
Mike Evans is an AMAZING DJ!! He organized our wedding and reception, we didn't have to worry about anything!! Words cannot express our gratitude for him, thank you so much for making our day so amazing. Mike is so sweet, funny and knows what he is doing. I know we will be... Read More using Ace Entertainment in the future for our DJ needs. Thank you so much, Jess & Chris
---
Reviewed on

8/21/2016
Xiomara B
Nicco did an amazing job. He keep the music going and everyone loved it. could ask for a better dj
---
Reviewed on

5/01/2016
Samantha V
Mike was the best! We literally couldn't think of anything else he could have done differently. He was so nice, accommodating and very professional. We highly recommend him to anyone. Nice job Ace Entertainment!!!!
---
Reviewed on

9/04/2015
Wonderful DJ! Kept the party going and organized
---
Reviewed on

7/27/2015
Karlee J
Mike was absolutely amazing!! He kept the crowd moving the entire time. There was never a time when our dance floor was empty! He's very creative with things to do and has so many new and fun ideas! We would recommend him for any event you might have! Thanks mike!
---
Meet The Owner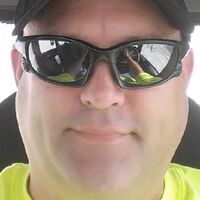 MIke Evans
Over 35 years of entertainment experience performing over 3000 shows. I have been a musician, a radio DJ, Sound and Light tech for the Great Falls Community Playhouse, I have taught for the Omaha Music Conservatory for their summer kids program, and of course a DJ. With well over 3000 shows both as a musician and a DJ, I have the necessary skills to make your reception a truly wonderful experience. I guarantee your reception will be amazing and memorable!!!