Home

Airbrush Makeup and Hairstyles by Charlotte & Co.
About this Vendor
Airbrush Makeup & Hairstyles on location
Charlotte and her team of highly skilled professionals offer special occasion hairstyling, MAC airbrush makeup applications (false eyelashes included) at your location on your wedding day. Airbrush foundation is extremely light, natural, longlasting and gives maximum coverage for a flawless face.
Details
Beauty Group Bookings, Hair + Makeup Trials Available, Hair Stylists, Airbrushed Makeup, Eyelash Extensions, Makeup Artists, On-Site Hair + Makeup, Beauty
Contact Info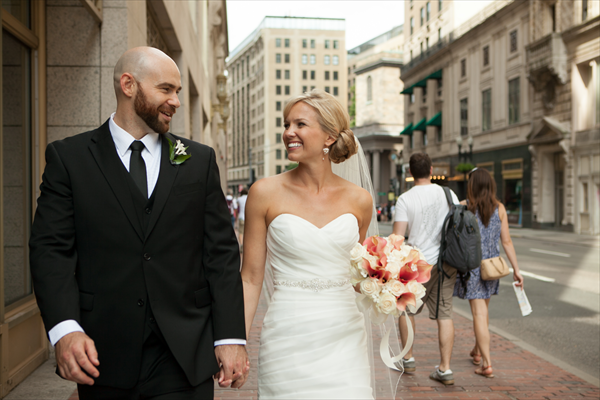 130 Carlton Rd., Marshfeild, MA
Drop dead gorgeous!
Reviewed on

8/19/2014
These girls were out of this world! To look your best on your special day - there is only Charlotte Phinney and Co. We used three artists (hair and make-up) We had about 15 girls using the service. Each girl had a unique hair style and make-up application. No two girls looked the same. These artists were creative, professional, efficient, great listeners and great personalities. Charlotte runs a fabulous business. Any questions, all my e-mails came back to quickly (never more than 1 day) and more common in several hours. The air brush make-up was incredible. Being the brides mother - I shed a few tears - my daughter too (happiness tears) the mascara did not run, the foundation did not rub off even after a million hugs. I did not have to keep checking my make-up - I still looked the same (fabulous) when the reception ended. We looked our best for all the pictures. I did a lot of research as I live in Michigan, and my daughter lives in Florida. I did not know one hair and make-up artist in Boston (where the wedding was held). All my research - Charlotte's name kept coming out in top. I now know why - she (and her girls) are the best of the best.
---
Beautiful for my Big Day
Reviewed on

11/07/2013
Suzanne D
Cait and AnneMarie did hair and make-up for me, my bridesmaids, my Mom, and Mother-in-Law. I was so nervous about my make-up as I don't typically wear a lot, if any, make-up day-to-day. But they both did a great job and made us all look gorgeous and natural. Their personalities were also so great to work with. They were relaxed, efficient, and both had a great sense of humor. I think the biggest compliment I can give actually comes from one of my bridesmaids. She used to be a wedding photographer herself. She said to me post-wedding that this was the best hair/make-up team she has ever seen. She was really impressed with the results. All of the women looked gorgeous that day. I couldn't be happier with how I felt that day and how all of my pictures turned out.
---
Perfect!!
Reviewed on

10/02/2013
Sarah H
Definitely the perfect choice for wedding day hair and makeup! Annemarie, Julia and Ashley came to our hotel room to do hair and makeup for myself, my five bridesmaids and my mother, stepmother and mother-in-law. They were on time, stayed on schedule and were overall just a pleasure to work with! Annemarie was so great during my trial so I knew I could completely trust her on the wedding day! I was a bit nervous about the airbrush makeup at first because I was afraid it may look too heavy, but it looked perfect and stayed on throughout the whole day. I got so many compliments about my hair and makeup and I can't thank Annemarie enough for doing such an amazing job! I would highly recommend Charlotte & Co!!
---
Reviewed on

7/15/2015
My daughter has known since she was about 12 years old that she wanted Charlotte to do her hair and makeup for her wedding. Charlotte and Marissa did an outstanding job and exceeded all expectations. They were extremely professional and worked with each girls individual needs. I had my makeup and hair done at 10 a.m. When I returned to the hotel at 11:30 p.m. I was amazed that after all that time, tears being shed and dancing my heart out, my makeup looked as fabulous as it did when it was done in the morning. I wish I could give them more than 5 stars because they deserved it. I highly recommend Airbrush Makeup by Charlotte & Company, they helped complete the visions the girls had and certainly contributed to the incredible memories we have from a very special day.
---
Made me look my most beautiful!
Reviewed on

6/25/2015
Meghan O
I could not be happier with my decision to hire Charlotte to do hair and makeup for my wedding day. I have very curly hair and a lot of it, which intimidates a lot of hair stylists; so I was very nervous about finding someone to do my hair for my wedding day. But when I went to Charlotte for my hair and makeup trial she made me feel like it was no big thing. She did a great job managing my curls and styled my hair perfectly based upon a few pictures I showed her of what I was looking for. I also loved the way my makeup turned out, which again was based on a couple of photos I found online. On the wedding day, it was so convenient that Charlotte traveled to my hotel where I was getting ready, rather than having to go to a salon and run the risk of traffic, or my stylist being late, etc. Charlotte arrived right on time and quickly got to work. She did hair and makeup for me and my husband's mother, my sister's hair, and my flower girl's hair. Charlotte did a great job making everyone look their most beautiful! My husband's mother was not entirely sure of what she wanted, so Charlotte helped her to figure that out, and she did an amazing job!!! It was such a pleasure to have Charlotte there with us while we were getting ready. She is so friendly and easy going, which was definitely appreciated at such a stressful time! My wedding day was a bit windy, so I asked Charlotte at the last minute to stay extra time for touch ups. Charlotte altered her plans for the day in order to come along for family portraits and do touch ups! My up-do withstood the wind, no problem, but my husband's mother's hair was down and she really appreciated that Charlotte was there to fix her hair after the wind. She also touched up my makeup a few times, and after that, it held up for the entire ceremony and reception! I have never felt more beautiful in my life as I did on my wedding day, and I have Charlotte to thank for that! I would definitely recommend Charlotte for any bride and her girls!
---
Stunning!
Reviewed on

6/09/2015
Kristen T
I feel honored to have had Charlotte, Marissa and Ashley be part of my wedding day. From first meeting with Charlotte and having a hair and makeup trial with her, I knew she was perfect for me. I decided to change my hair style a week before my wedding and I texted her a picture of my the new style and she loved it and was able to duplicate it perfectly and I looked flawless! I have even gone to the TAJ Salon in Scituate and had Marissa do my highlights a week before the wedding. I was nervous that they were going to be too bright and wouldn't dull in time for the big day but they were absolutely perfect! (THANK YOU!) Charlotte was quick to respond to questions and concerns I had leading up the wedding, she put together a timeline for all of my bridesmaids and mothers and she made the entire prep streamlined and stress free! They came to my hotel room the morning of the wedding and were professional and caring. Everyone loved them! Everyone who had their hair and makeup done looked beautiful and stunning! Charlotte's team enhanced everyone's natural beauty and made everyone comfortable. Everyone's makeup and hair still looked amazing after 12 hours of pictures, dancing and drinking. I couldn't have wished for a better team to have on such a stressful and important day. Charlotte and her team are amazing and I would hire them again and again for any big event I might have in the future. The day was perfect and I have them to thank for that. Thank you!
---
Amazing!
Reviewed on

1/20/2015
Daniela M
Charlotte and Annemarie were fabulous! As the bride I am so glad I used Charlotte for my hair and makeup. Makeup was natural and flawless and my hair was exactly what I wanted. My bridesmaids all looked amazing and were very happy with their hair and makeup by Annemarie. Charlotte and Annemarie arrived on time and stayed on schedule. I can't thank Charlotte and Annemarie enough for making me and my bridesmaids look so amazing on my wedding day. Booking Charlotte & Co. for your wedding day hair and makeup will be one of the best decisions you will make when planning your wedding.
---
One of our BEST Vendors for our Wedding!!
Reviewed on

1/05/2015
Genevieve R
I was researching hair and makeup options for our wedding for a while. I was torn between going somewhere in walking or driving distance from our Hotel or having someone come to us at the Hotel. We had limited time in the morning to get ready due to an early ceremony and incase of bad weather I didn't want to be walking or driving around outside. There is definitely a difference in price if you have hair and makeup come to you but if you have the budget for it, it is so worth it! Especially Charlotte & her team are worth every penny! A friend suggested Charlotte Phinney & Co. to me and I'm so glad she did because it was one of the best decisions we made for our wedding! I spoke with Charlotte first and she was very accommodating and quick to respond. Annemarie was our stylist and she was amazing! My sister and I both met Annemarie a couple months before the wedding to have trials done, which you should absolutely do! Annemarie was so friendly and nice but also very talented! And experiencing airbrush for the first time was awesome!! My sister and I both loved the airbrush application and it complimented our very different skin tones very well! I have fair skin tone and my sister has more tan skin tone but we both looked flawless! Also when asked by Annemarie at the trial what kind of look for both hair and makeup we were looking for she genuinely listened to us on what we were looking for and also had the range of ability to follow through on both our very different looks. And day of when Annemarie and her colleague Ashely both arrived to my hotel door exactly on time it really was so nice to see Annemarie . They got to work right away but were sociable and excited for us. It was so nice to wake up in my hotel room and have hair and makeup arrive and get to relax with my family and friends in the comfort of our room while we all got pampered! Truth be told at my trial I had wanted my hair half up, half down. But after the trial I changed my mind and wanted something different. So on the morning of my wedding I showed Annemarie 2 pictures of what I was looking for and Annemarie nailed it! Literally it was perfect, exactly what I envisioned without a hair out of place! My makeup was also perfect, just the right mix of natural and glamorous! Not too much of either but just right! Other then applying lip gloss I didn't have to touch up anything all day and night. And due to our early ceremony it was a very long day and my makeup stayed perfect. Everyone complimented me on my makeup, everyone! So if you're debating having hair and makeup done on site where you're getting ready or know that's exactly what you want Charlotte and her team are above and beyond the Best! Charlotte and her team are definitely the professionals to trust with your hair and makeup for your wedding day! Thank you Charlotte, Annemarie and Ashely. I've never felt more beautiful :) 
---
Wonderful!
Reviewed on

1/01/2015
Béckie B
I knew Charlotte was right for me when I got a quick, helpful response. Though her prices were a little more than others', I found that her professionalism, her ability, and her traveling salon made for the best experience possible. Then, I was even more confident when she made a long-hair style work for my short-hair! A bride's wish came true! Thanks, Charlotte!
---
Amazing Experience, This team created my happily ever after!
Reviewed on

12/21/2014
Stephanie M
From start to finish working with Charlotte and her team felt right. For a bride you just get a certain feeling with your vendors, and tend to follow your heart. My heart told me to go with Charlotte, Bob and Ashley and boy am I glad I did. My first trial was awesome, we laughed we joked, I got very comfortable very quickly and knew that on my wedding day this would be the vibe I would want. I was not disappointed. On my wedding day Bob kept me laughing, Ashley kept my anxiety in check and I had every faith and then some that I would not have to worry about a thing. Getting married can be a very stressful time, but not if you use Charlotte. Just sit back, relax and let the professionals do what they do :) Thank you guys!
---
Wedding hair and make-up
Reviewed on

11/11/2014
Chonel L
Charlotte and Co. were amazing to work with from start to finish! Charlotte was very personable and helped arrange the whole thing. My hair/makeup stylist, Marissa, was fantastic! We had a great time at my hair and make-up trial, which made me feel very at ease for the day of the wedding. On the day of the wedding Marissa arrived early and did my five bridesmaids' hair styles, my maid of honor's make up and my hair/make-up in exactly the amount of time allotted. I had changed my mind on my hair style after my hair trial (something Marissa says rarely happens!), but she was able to do it just the way I wanted it. It looked SO awesome!! I can safely say I don't think my hair or make up has ever looked better. If you are looking for someone to do your wedding/hair and make-up in the Boston area, I definitely recommend this company!
---
Beautiful Work
Reviewed on

10/16/2014
Melissa W
I was so pleased with my hair and makeup done by Anne Marie. Their services are top notch at an affordable price and I appreciated that they travelled to my hotel for no extra cost. I loved my hair and my girls looked beautiful. More importantly, Annemarie made my Mom happy, which as we all know can be the magic key to a great wedding day. I would recommend to anyone!
---
Stayed Put on a Hot Day!
Reviewed on

9/23/2014
Renee B
Charlotte is very sweet and does an excellent job. I did a trial at her mini salon and knew right away the airbrush would be worth it. She and Giana did both hair and makeup for me, the bridesmaids, mothers and grandmother. Everyone looked great! The airbrush held up in the heat just as expected. Makeup and hair was flawless through the night!
---
Wonderful Wedding Make-up!
Reviewed on

9/16/2014
Liz B
I hired Julia to do the make-up for myself as well as my bridesmaids. In total, there were five of us. We all loved our make-up which included eyelashes, airbrush make-up and helpful suggestions from Julia. She was fantastic. Julia listened and applied what each bridesmaid wanted for their make-up style. I could not recommend her more!
---
Wonderful experience!
Reviewed on

9/15/2014
Caitlin C
I worked with Charlotte Phinney and her team for bridal hair and bridesmaids hair and make up. Each stylist was incredibly thoughtful, kind, patient, and talented. They captured the look each of my bridesmaids was trying to achieve and everyone's hair and make up was done ahead of schedule! Everyone looked so natural, elegant, and stylish when Charlotte and her team were finished. They are amazing!!! They made the morning of the wedding so relaxed and fun too, I cannot express enough how much I enjoyed working with them and highly recommend them for all wedding hair and make up services!
---
Excellent Work!!
Reviewed on

9/14/2014
Angela H
After reading all the positive reviews on theknot.com, I decided to give Charlotte a try even without doing a trial run. The wedding day makeup and hair styles were gorgeous! The team came in on time (slightly early to prepare) and kept us on schedule and therefore we didn't have to worry about anything regarding our hair & makeup!
---
Perfect in Every Way
Reviewed on

9/10/2014
Mary Beth M
Charlotte Phinney was incredible to work with. She was so responsive and professional in all of my contact with her. Anne Marie did my hair and makeup trial in November, 2013 leading up to my July, 2014 wedding. She was so wonderful to work with- she listened to exactly what I wanted and was very professional, I immediately reserved the wedding date. Anne Marie did the hair for myself, my 4 bridesmaids, my mom and mother in law. She came to the hotel right on time, and I was actually sitting with her drinking my coffee before the craziness of the day started, and she was so calming and nice to be around. I think that is really important in having a hair and makeup artist come to your hotel room or home on the day of the wedding- you want to be around someone who is calm, professional and can laugh- and that was Anne Marie. Anne Marie did my makeup and then Lacie did all of the other girls/moms makeup. Anne Marie and Lacie are so talented. They listened to what everyone wanted and worked quickly and efficiently to stay on time. All of the girls said with the number of weddings they've been in, or have gone to, they've never seen the bride/bridemaid and moms be 100% happy with their hair and makeup and truly, everyone loved their hair and makeup. Anne Marie even stayed right until I left for the church to do any final touch ups. I would highly recommend Charlotte Phinney and Anne Marie.
---
Lovely, Professional, Beautiful!
Reviewed on

8/27/2014
Carra
Charlotte and Co. were wonderful! I had an absurd number of bridesmaids, and they were perfect for the job. I had looked at a makeup artist who worked solo and hired extra artists when necessary, which raised the price exponentially. Charlotte's employees are all a part of the same team, and they all do hair and make up both, which means both services and multiple people (depending on how many you need) are built into the extremely reasonable price. Most importantly, they did a beautiful job!
---
Made Me Feel and Look Like a Princess
Reviewed on

8/25/2014
Meredith M
I hired Marissa from Charlotte & Co. to do hair/makeup for my wedding day on August 2, 2014 and she was the best! I honestly cannot say enough about her and this company and do not know where to begin. I found Charlotte & Co through the Knot and hired her based on reviews from other brides. From the beginning, Charlotte was nothing but professional and responsive. She went out of her way to make sure I found a stylist who was the right fit for me on my wedding day and did everything she could to make sure I was happy and comfortable. This is how I ended up with Marissa and could not have been happier. When I first met Marissa at my trial run, I couldn't help but feel like she was someone I have known for ages. She is such a warm and friendly person and made me feel comfortable with her right from the start. Marissa really listened to what I wanted and worked with me to make sure I got the most perfect style for my wedding day. As a bride, with so many other anxieties, she made me feel at ease so leading up to my wedding day this was one less thing I had to worry about. On the wedding day, Marissa was on time and let her true talents shine as she so flawlessly pulled together such stunning looks for me and my bridesmaids. A couple of my bridesmaids were skeptical in the beginning because they couldn't imagine someone could do their hair/makeup in such a short amount of time but Marisa is such a natural talent that she had everyone looking beautiful in no time at all. Needless to say, they were all impressed with the final results. All I can say is WOW! Everyone in my bridal party looked stunning and I could not have been happier with the final results. We also loved the airbrush make up! I would definitely recommend this to any bride on her wedding day…it really does last all day and I didn't even touch up my make up once. I have never received so many compliments about my hair/makeup and neither have my bridesmaids. Even as I showed someone pictures today, they commented on how much they loved my hair and make up and asked me who did it. So Marissa and Charlotte, thank you! Marissa did an amazing job and really made me feel like the most beautiful bride in the world! I would recommend you guys to anyone!
---
Spectacular
Reviewed on

8/18/2014
Amanda H
Super professional company - great to work with and good results!
---
Charlotte was AMAZING
Reviewed on

8/17/2014
Selena S
I contacted Charlotte while I was in Singapore. Despite the time zone difference of 12 hours, Charlotte responded very promptly to me and she was able to answer all my questions in the most friendly way over email. I learnt about Charlotte from reviews and even heard about her by word of mouth. I knew from the start that it would be such a bonus to work with her personally. Thankfully she was available. And of course, I didn't hesitate to quickly secure her time. On the day of my wedding, she was very flexibility. She showed up at 7am sharp, at my request, at the hotel, despite a long drive from home. Charlotte had gone the extra mile to apply my make-up in the way I had envisioned it. She also took extra steps to ensure my hair had bigger and tighter curls which was an initiative she incorporated on her own after a wonderful hair trial with her. I would totally recommend the hair trial as it saved so much time on the actual day which allowed me to get on as quickly as possible to do my pictures. My sister and sister-in-law loved their hair and make-up as well. When I got back to the hotel room after a first round of outdoor pictures in the sun, I learnt that Charlotte actually waited for me so that she could quickly do final touch ups on my hair and make-up before leaving. I really appreciated it and couldn't be more grateful for her time. I would recommend Charlotte to every bride! I'm sure you'll enjoy her wonderful personality as well as her talents, experience and professionalism as much as I did.
---
Charlotte is Wonderful!
Reviewed on

8/04/2014
Holly G
A friend from work recommended Charlotte for hair and make-up. I'm so glad that she did! Right from the start, working with Charlotte was easy. The trial was great; she tweaked the amount/style of make-up so that the look was exactly what I wanted. My friend had mentioned that I should try the false eyelashes during the trial, so I figured this is the time to go for it. They looked amazing both at the trail and at the wedding! On the day of, Charlotte arrived exactly on time and was ready to get started. My mom and sister didn't do hair/makeup trials ahead of time, so Charlotte took the time to pause, ask questions, and make sure that they were happy with the hair and make-up as she was working (they were!). The makeup that Charlotte uses really stays on. I kept meaning to go to the ladies' room during the reception to reapply lipstick, but I was having too much fun. From the pictures, it's clear that the lipstain that Charlotte used stayed on. The airbrushed make-up also withstood the warm temps. at the outdoor ceremony. I loved the way that I looked on my wedding day and I received so many compliments from friends and family members. Charlotte is wonderful to work with. She's kind, easy, going, and professional. I whole-heartedly recommend her!
---
Beautiful Results!
Reviewed on

8/03/2014
Jennifer C
Hiring Charlotte & Company to do hair and make-up at our June, 2014 wedding at the Mountain View Grand Resort & Spa in Whitefield, NH was one of our best decisions. We were planning our wedding from over 7 hours away and were very unfamiliar with the area. Hair and make-up was by far one of the biggest challenges, trying to schedule trials and find someone willing to travel several hours to our venue. We also had a very large bridal party to accommodate. After several trials that went well, but just weren't what I was hoping for, we found Charlotte & Company, and I could tell from the first phone conversation with Charlotte that our search was over. Charlotte was very responsive and flexible. After my trial with Annemarie, I felt such a huge sense of relief, because Annemarie was able to create a look that was exactly what I was dreaming of. Annemarie and Nicky traveled over three hours to the wedding and they were on time, cheerful and kept our very large bridal party on schedule for all of their hair and make-up. Charlotte was also great in helping to organize a schedule to keep everything running on time. Annemarie did my hair and make-up, and it was exactly how she had done it for my trial, if not better. I was so happy with the look, she truly made me feel as special as a bride should feel on her wedding day. Nicky did the hair for the mother of the bride and all of the bridesmaids and Annemarie did all of their make-up. They kept everything on time, so there was no stress and they both were a lot of fun while we were getting ready and helped get the day off to a great start. All of the hair and make-up came out absolutely beautiful and myself, my Mom and all of the bridesmaids loved our looks. We started taking photos several hours pre-ceremony and Annemarie and Nicky stayed to do touch ups right before the ceremony. The hair and make-up lasted all day and night. I was nervous about airbrush, because I had never used it before and don't wear very much make-up, but I loved the look and it was very natural. We could not recommend Charlotte & Company and Annemarie and Nicky enough.
---
Wonderful Service
Reviewed on

5/05/2014
Courtney C
Charlotte and her team were great on my wedding day. They showed up early at our bridal suite. Everyone loved their hairstyles and makeup. I loved the airbrush makeup. It looked very natural in pictures and also loved my natural looking hairstyle. Charlotte listened to what I wanted and was so nice to everyone on my wedding day.
---
Wonderful service, talented team!
Reviewed on

4/29/2014
Deirdre H
I highly recommend booking Charlotte & Co. for your wedding. Charlotte is extremely warm, professional and responsive over email (this is huge when planning a wedding!). On the day of the wedding Charlotte and Brian (make up) were a dream team, efficiently beautifying my three bridesmaids, my mom, my best friend (not a bridesmaid) and myself. Charlotte worked with me to get the look right, and Brian did this awesome, dramatic makeup that was simply spectacular and tailored to each individual. I felt like a movie star, which is how every bride should feel! Brian has a special knack for getting an idea of what you want, picking out the right palette and then just running with it, turning you super glam. Charlotte had all of my girls looking ravishing, and wishing they could do that at home:) As for my hair, although it turned out great, I do regret not doing a trial run before the wedding. It definitely would've been fun to see multiple options for my hair before the big day, when you're nervous and feeling pressed for time even though you're not! That said, my hair looked beautiful and these two are pros who are definitely worth it!
---
Meet The Owner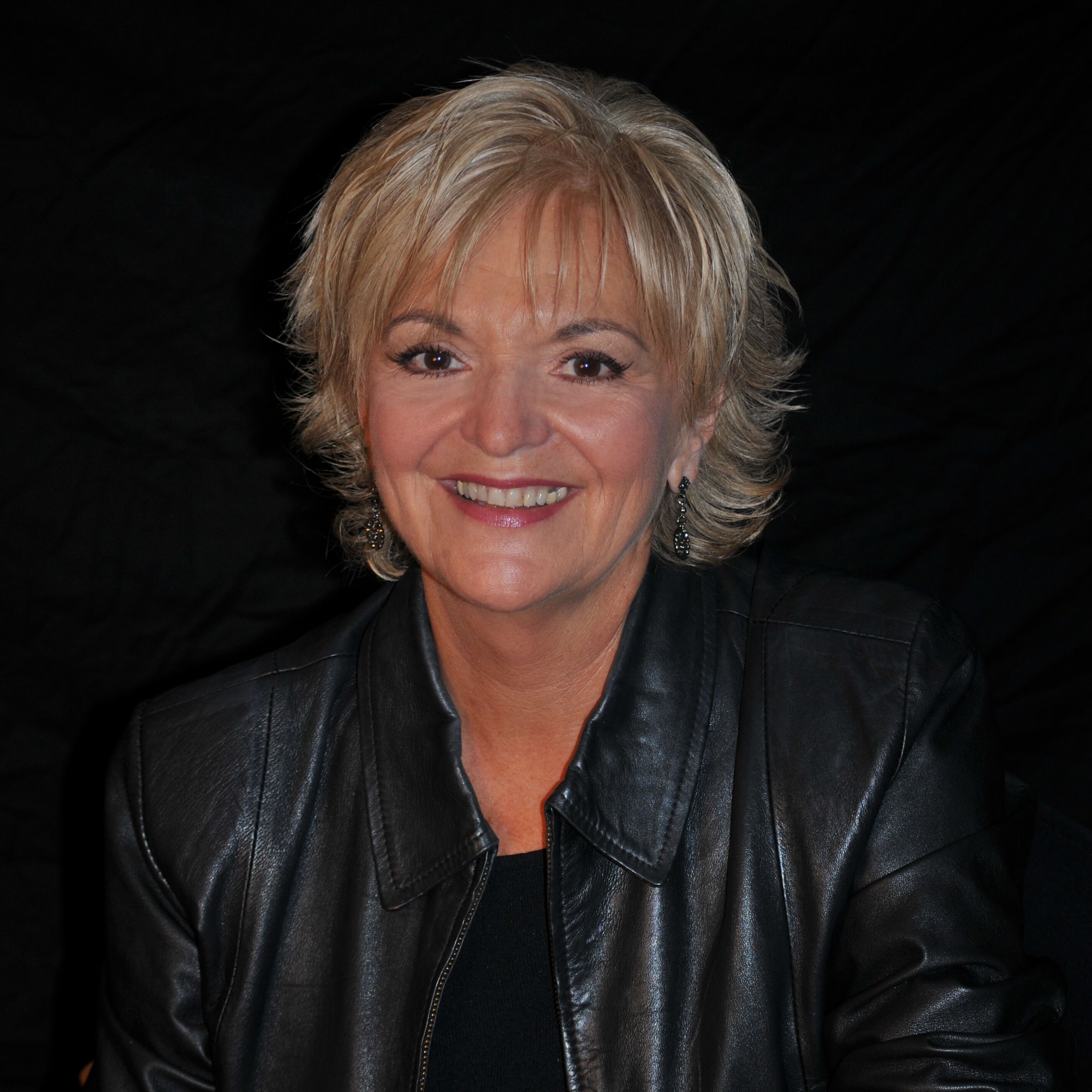 Charlotte Phinney
Charlotte Phinney has always had a passion for creating beautiful hair and flawless makeup. Former owner of an award winning salon she traveled between Boston and New York doing hair and makeup for ABC, A&E, CNN, CN8, WGBH and on Broadway. Charlotte has built an impressive list of clients and an amazing team of hair and makeup artists. In 2012, 2013, 2014 and 2015 they received the "Knot Best of Weddings" and are the proud recipients of "The Knot Hall of Fame" award. The "Wedding Wire" honored Charlotte and her team with "The Couples Choice Award". Their work has been published in "The
Send Message