Home

Airlie Center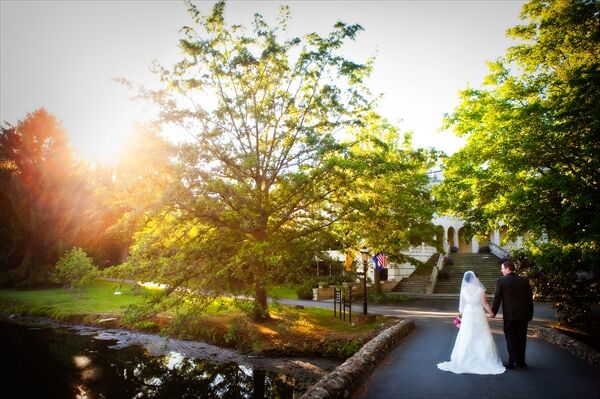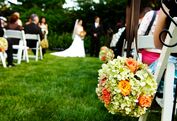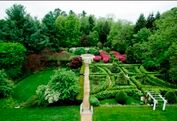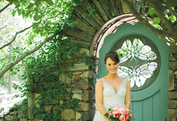 About this Vendor
The Perfect Venue for Your Wedding
At Airlie, weddings and special events take center stage against a backdrop of picturesque countryside and a historic Georgian Revival manor house.
Amenities + Details
Amenities
Bridal Suite

Handicap Accessible

Liability Insurance

On-Site Accommodations

Indoor

Outdoor - Covered

Outdoor - Not Covered

Reception Area

Wireless Internet
For more details about amenities, please message the Venue.
Ballroom, Waterfront, Garden, Estate, Historic Venue, Hotel, Loft, Mountain, Restaurant, Tented
Bar + Drinks, Cakes + Desserts, Destination Weddings, Food + Catering, Planning, Rentals + Equipment, Service Staff
Contact Info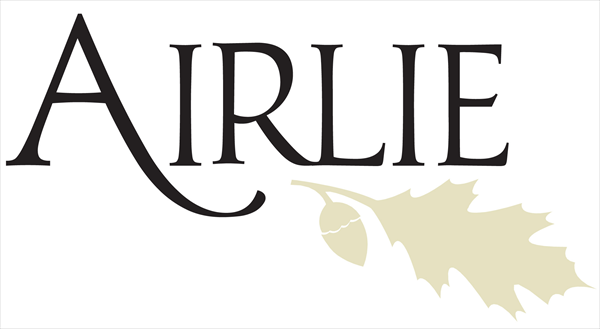 6809 Airlie Road, Warrenton, VA
Wonderful for Photography!
Reviewed on

3/12/2012
Jordan K
This is the place for an incredibly scenic wedding. The backdrops are wonderful. From the hidden secret gardens filled with butterflies and english looking gazebos, to the extensive stone walls and stone bridges over beautiful lakes amid rolling Virginia hills it is a wonderful... Read More venue. The main staircase in the back is INCREDIBLE for pictures. Also the wedding coordinator I met at the bridal show, Lisa A. is so on her game. She is very intelligent, organized, kind and professional. She is someone you want on your wedding team! I know I enjoy working with Airlie and Lisa. The food is also wonderful. I highly recommend this venue!
---
Gobo and Banner
Reviewed on

7/20/2012
Pearl P
The gobo was a nice touch to our wedding reception and there was also a nice banner that sat outside of the pavillion with uplights so when it got dark you could really see it. It was amazing!
---
Great Place for a Spring Summer Wedding
Reviewed on

5/14/2012
Breanna D
Our wedding at Airlie was truly magical. The staff was superb and the manicured gardens and glittering lakes made for the perfect setting.
---
Reviewed on

5/02/2015
Kim F
Lisa Albert was our sales manager at The Airlie for my daughter's wedding on 4/25/15. Lisa was wonderful to work with and very responsive to my emails; she was so accommodating and knowledgeable about the property. Shiloh, our F&B Manager and the rest of the staff and front... Read More desk staff were also terrific – they all worked so hard to make our weekend run smoothly! This is THE MOST BEAUTIFUL property in which to hold a wedding. It is scenic and rustic with beautiful stone walls, stone bridges, rolling hills and beautiful landscape. Lake Stanley provides a wonderful backdrop for photos, as well as the Spanish Steps on the back of the main Airlie House. Our photographer just sent me a sneak peek to the pictures and they are fabulous. The Airlie has so many locations on their grounds for pictures – you will be amazed! The Formal Gardens are beautiful for an outdoor ceremony, but they also provide an indoor space for bad weather. The octagonal shaped Pavilion is wonderful for the reception with all the glass doors, which can open, surrounding the room. The Airlie is a one-stop place for weddings and it was so nice to have all the conveniences in one place. We held our rehearsal in the Formal Gardens and then the rehearsal dinner at The Smokehouse. The Smokehouse is so beautiful next to the water. They have Adirondack chairs surrounding the fire pit and they provide corn hole and other games. The guests rooms are all on the property. I rented the Grooms Cottage – one of the 2 cottages on the property. It was little pricey, but it was worth it to have all my family together. Four of us shared the cost of the four rooms, so that helped. There is also a pub, pool and exercise room on the property. They provide bicycles all over the property that anyone can use. Everything is there is one place…you couldn't ask for more! Everyone just walked to all functions on the property and didn't have to move their cars. Guests checked in on Friday and left on Sunday. Breakfast is provided each morning in the main Airlie House dining room. The Airlie Center is truly a magical place!
---
Perfect Wedding at Airlie Center
Reviewed on

11/14/2014
LAURA C
Our daughter had her rehearsal dinner, wedding ceremony and reception at Airlie Center in November and it could not have been better. The entire Airlie staff including wedding consultant Lisa Albert, the wonderful chefs (terrific food!!!) and all the set-up and wait staff... Read More provided exceptional services and were in large part responsible for the wonderful memories we have to cherish. Of course the venue itself is beautiful and the grounds and rooms are impeccably maintained and judging from their comments to us, our guests who stayed the night at Airlie enjoyed great service and hospitality. Looking back, my husband and I agree that we could not have chosen a better place for our daughter's wedding and there is absolutely nothing in the execution of the event that we would have changed or improved on. Perhaps Airlie isn't the cheapest place to hold a wedding but it certainly is "value for money". We highly recommend Airlie.
---
Most amazing place with less than hospitable service; have your own planner!
Reviewed on

12/07/2013
Laura P
Our May wedding was the talk of our family. Everyone had the best time and the Airlie was an integral part of it. Our photos from the day are phenomenal because of the gorgeous location, the "localvore" food was beyond amazing (well above the bar for "wedding food", more like... Read More pricy restaurant food) and the aura of the place just wafted historic and old world. We wanted to have everything outside and the pavilion is a phenomenal way to get the best of outside while having the food and guests somewhat protected from the elements. Having ceremony, cocktail, reception and overnight guest accommodations with free brunch the next morning all in one location was icing on the cake. It was also a relief how much was handled; it isn't just a location, its a caterer, bartenders, hotel etc. Our only problem was the onsite management of wedding arrangements. We had heard from other reviews "the planner stinks but totally worth it". We can now not agree more. We could never get ahold of her, prices changed, bills were incorrect, and overall super frustrating- especially considering your had to go through her for everything, even menus and hotel reservations for bridal party. Towards the end of our 18 month engagement, I got a wedding planner-friend to come onboard for the final arrangements (contracts etc). BEST IDEA EVER. She got to repeatedly call, leave messages and get frustrated instead of us. My friend also handled the staff on the day and everything went flawlessly, the staff was even impressed by her organization. Their chef, sommelier, electricians, hotel staff, or other help were phenomenal. The engineering team even hung our personal chandelier in the trees exactly where I wanted it for our ceremony. Our wedding could not have been more perfect, which never could have been the case without the Airlie. Unfortunately, if they got better wedding staff it would make the taste in our mouths after the fact that much better. We thank everyone else for their amazing effort, and realize that "one person does not an Event Center make", though as the face of your organization you might want to reconsider her.
---
Beautiful Venue; Incorrigible Staff
Reviewed on

9/10/2012
Rachel D
I want to start off by saying, our wedding was absolutely BEAUTIFUL!! It turned out to be everything that I wanted it to be and my husband and I enjoyed ourselves fully. The problem I had, however, was with the time leading up to our wedding. At the start of our engagement,... Read More we dealt with Tina...and she was AMAZING! But she was promoted and Lisa came in to take over. She was extremely difficult to get ahold of and made the time rather stressful. I was told at the beginning that Lisa was the "wedding coordinator" at Airlie and yet she did not take care of anything for the wedding. She told me a week after the wedding in an email that she "stopped by and it was beautiful" yet I saw neither hide nor hair of her the whole day. Airlie is a beautiful place to get married. But it is very expensive. The food was sooo delicious and the new pavilion is absolutely beautiful!! Our wedding was in August and it was about 90 outside but the AC in the pavilion felt amazing--cold even! It would even be great in the winter, I believe. The staff for set up and such for the day of and the rehearsal did a great job!! A few slip ups but I didn't even notice them the day of :) In my mind, the value of Airlie itself is five star. Lisa, however, was far too difficult to deal with. If you live close to Airlie, don't even hesitate. It turned out to be a beautiful day, but if you choose them for your wedding, be alert! I put that I would recommend it to a friend because I would--with warning about the coordinator.
---
Reviewed on

7/16/2011
Isabel M
Grounds are beautiful, staff is friendly and helpful.
---
A Wonderful Day
Reviewed on

11/16/2010
Amanda S
We truly had a wonderful day and Airlie Center was a big part of making the day so special. Tina, the special events coordinator was very easy to work with. Expect that it may take her a few days to get back to you, but she will return your call/email. Approximately 2... Read More weeks before your event her response time will be almost immediate as she very is focused in on your event. I had been to Airlie for a conference and knew how great the staff was, but the attention to detail was phenomenal. There was a slight frost the night before our wedding and the garden staff was out the next morning to replant the pansies in the garden. The food was wonderful - I am still getting raves about the food. Even the breakfasts that are included with the overnight rooms are amazing. And the service staff is top notch. The cost initially seems daunting, but when you consider that EVERYTHING but flowers/decorations, music, clothing, and special linens is included... it becomes more reasonable. Note: I do recommend hiring a day of coordinator as Airlie does not provide this service. The benefit of hiring your own is that s/he works FOR YOU. I highly recommend "It's All About You - Weddings" out of Alexandria. They have worked with Airlie numerous times and know what to expect.
---
I wouldn't trust my wedding to Airlie.
Reviewed on

10/26/2010
Kristina P
ultimately, my groom and I decided, "how could we trust a place where the special events coordinator refuses to take calls, and consistently does not return calls for a week or a week and a half?" She also uses the same response time for emails. When she answers them. We... Read More recently asked for an in person meeting. She hedged for 2 weeks. Then told us she could only give us 20 minutes. We've visited the site a total of 4 times now. She gave us 4 draft contracts. All of them seemed like she literally pulled them out of thin air. They did not remotely reflect our email or in person conversations. I often wondered if she confused us with other couples. I can confirm that she does not work on weekends. This special events coordinator will not be present during your weekend wedding. They will tell you that you do get to meet with the whole staff one week before your wedding. But other wedding venue sites in the area and in the surrounding dc metropolitan area will include the special events coordinator as part of your wedding package. It's a little startling that this one won't be there. Especially for the prices of the packages. This wedding event planner is never available to be reached after 4pm on weekdays. The staff that answers the phone at Airlie has confirmed this for me. She apparently leaves the office every day at 4pm. This Wedding Coordinator's favorite excuse when she FINALLY does return a phone call or email (usually after the 3rd call with no response, or, the last time I tried to get ahold of her, I called her every day, sometimes twice. I left a message at least once every day. Again it took about a week to get back to me.) is that "Wow, so sorry it took so long to get back to you. We are right in the middle of the wedding season you know!". She's been saying that to me for about 7 months. Seriously. Also, all the site coordinators I've worked with never use this excuse. Or any excuse, really. They just call me back right away. This wedding coordinator gave us a list of prices for a special event. The cover sheet said "2010", every interior page said "2009". No attention to detail. That's a little disconcerting. She's given me 4 contracts. The first 3 weren't even remotely close to what we'd asked for. Since Airlie is a "cookie- cutter" wedding site, we weren't asking for much. Just specifying whether we wanted plated or buffet, etc. The only contract that was correct was the last one. Where we sat down with her for our "twenty minute meeting". She walked in, shook hands with us, sat down and stared us down until one of us said something. A classic negotiating trick. The first person who speaks, essentially, "loses". We clarified our requests and asked her to bring down a corrected contract. She originally balked at this, saying it would have to be cleared through their contracts departmen first. But she did this right away. Airlie was a completely frustrating experience. We loved the site too, and we would have put up with all the inconveniences and the expenses, but it came down to not being able to trust our coordinator. We were ready to write out a check the first time we saw the place, but I wouldn't trust her to coordinate a play date with toddlers. No way am I spending thousands just to put a special day in her hands. We'll be having our ceremony and reception at a site that is much more responsive and professional. Let me know if you have any specific ques
---
Excellent venue
Reviewed on

9/22/2010
cathy k
My experience at Airlie was perfect. Not only a the pavillion gorgeaous, but the food and service as outstanding. we recieved fantastic service throughout the whole process. I am still getting compliments on the beautiful reception we had.
---
Review for Airlie Center
Reviewed on

5/10/2010
Stephanie L
I gardens where absolutely amazing!!I liked the private area the airlie center is located and the food was awesome!!;The indoor rain back up areas are not attractive and where showed to me last mintues dispise my other attempts to see them. The basic hotel rooms available where... Read More horrible and overpriced me and my husband where placed in the same area as the rest of our guests where we could get no sleep for our early wake up call. Luckily we lived close by and returend to our home after the reception which was disappointing.
---
Send Message