Home

Alicia Pyne Photography
About this Vendor
Alicia Pyne Photography
Alicia Pyne is a film and digital fine art photographer based in Houston specializing in outdoor photography throughout Texas and destinations worldwide.
Details
A Variety/Blend of Styles
Contact Info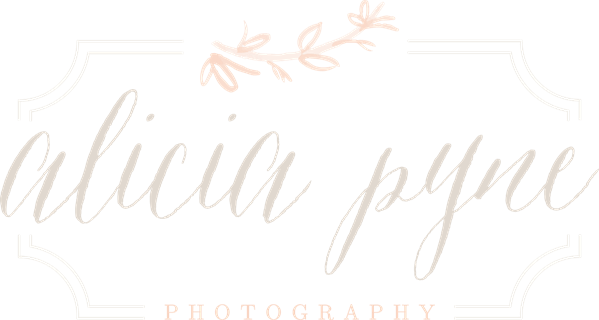 Best Experience Possible!!!
Reviewed on

7/23/2014
Jessica C
I absolutely love Alicia Pyne Photography! Alicia shot my bridal portraits in Brenham, Tx for me which is several hours from her..and the experience was delightful. She was so sweet, and made me comfortable and was great at telling me how to pose (which I was kind of nervous about..it's a whole other ball game posing in a wedding gown by yourself in a picture) She made sure to ask me a lot of questions about the kind of photos I wanted. She also is very creative and uses the environment and lighting to her advantage. Her formal education, natural talent, and years of experience are very apparent! My portraits are wonderful, I'm so happy I did them. Alicia also shot my wedding at Pecan Springs in Brookshire, Tx on 6-7-14. I couldn't be happier!!!! She was so organized and helpful bc I had "bride brain" to the max and I didn't know which way was up! She was calm and got every shot I had asked for and then some. I have gotten tons and tons of compliments! I seriously have never looked better in a photograph than I did on my wedding day. I was blown away at all the different angled shots she got during our short ceremony! My husband says she must be a ninja! :) Alicia offers several photography packages and she really had the best quality and quantity for her prices. I was on a budget and she was worth every cent. I researched and set up multiple meetings with different Houston based photographers and her education, experience, prices/packages, and genuine personality outshined them all by far! I hadn't personally known anyone that had used her services before, but I followed her on Instagram, viewed her blog and website, and after my fiancé and I met with her I knew she would be the perfect fit for capturing the happiest day of our lives. :) I'm so glad I trusted my gut and met with her. It's so easy to listen to other peoples opinions for so many aspects of a wedding, and I got plenty of recommendations for photography from friends and family, but I knew exactly what I wanted and needed out of a photographer and did my own searching. It was welllll worth the effort. It's so easy and tempting to get caught up in video and photography bundle packages for the price that you see at all the bridal shows, but I think you sacrifice style and quality that way. Your pictures are for a lifetime. Some of my single friends have already asked me for her info. Seriously, if you want GORGEOUS photos, you can stop searching. By far, the best vendor choice at my wedding. I can't wait to shoot maternity pics with her! :) Be ready Alicia! Lol..Thank You!
---
Alicia Pyne AMAZING Wedding Photographer!!
Reviewed on

7/15/2014
Leslie B
I do not have enough time or space to brag on Alicia Pyne Photography! She is worth every single penny. My husband and I absolutely loved every image, every idea, and every piece of input she made in our wedding. Alicia took our engagement, bridal, and our wedding pictures. The price listed included all three sessions, the most beautiful leather-bound wedding album I have ever laid eyes on, 10 hours of coverage on the wedding day, a 16x20 print of one of my bridals, and getting to work with an amazing photographer who goes above and beyond what we could have ever asked for. Alicia was prepared and always on time. She was an absolute pleasure to work with. We will definitely use Alicia in the future and if you're in the Houston area and looking for an amazing photographer, I highly suggest Alicia. She is absolutely wonderful and loves what she does.
---
Best Vendor from our ENTIRE wedding!
Reviewed on

1/15/2014
Heather
Alicia was so amazing to work with, and really went out of her way to make sure everything was perfect for our wedding! My husband and I are from different countries, and for the year prior to our wedding were back and forth between the US and UK. This made wedding planning a bit difficult, but the first thing Alicia did was Skype us, get to know us, and answer all of our questions (before we ever signed a contract)! She made us feel so comfortable and helped with work with our budget and photograph needs. Alicia kept in touch with us up until the wedding, and was very organized. She had a list of all of the photos that we wanted, which made it SO easy on the day of the wedding!! The day of, Alicia showed up early and started getting pictures out of the way (which meant she could capture more moments and get everything perfect). She made me feel very comfortable while taking "getting ready" pictures, and it helped me to relax. Her attention to detail was phenomenal! I remember her stopping during the pictures to have someone move a cord or remove a hair tie from a wrist, these moments are what made the pictures absolutely perfect! We did a first look (thanks to her input), and it was the best decision we made. We chose to have our first look just for ourselves, and although many people tried to peek, Alicia really helped us keep this as our private moment. We chose to do our wedding party pictures and first look in a bit of forest behind our venue, this means hills and heels sinking in the grass, top that off with extremely hot weather and a lot of Brits, and you have a lot to handle. Alicia took control, kicked her shoes off, and got our pictures done with the sun setting perfectly! She even stood in a pile of ants to make sure she got the right picture, that's dedication. When it came to the reception, Alicia allowed all of our friends to have fun, and even came out and danced with us! She still captured every crazy moment, and did it all on her own! We received ALL of our pictures less than 2 weeks after the wedding, and that was one of the best things ever! Overall, Alicia is extremely professional, prompt, organized, and really takes a full-hearted interest in making your wedding pictures perfect. I will use her for all of our photography needs in the future, even if it means flying back to the States!!
---
Best Decision of Our Wedding!
Reviewed on

11/10/2014
Andrea H
I can't say enough about Alicia! Other than us getting married, she was the best decision and part of the wedding! We did a Gatsby-themed wedding so had a series of photo sessions to capture our story. She saw the vision from the beginning and went above and beyond to make sure it happened. Her style was perfectly elegant and we will be able to enjoy forever. For someone that rarely likes any photo of myself, I loved all of them! I can't wait until I can book her again for another shoot!
---
Excellent Photographer!
Reviewed on

9/15/2014
kristen h
I don't normally write reviews, however, not taking the time to comment and brag about Alicia Pyne's talent & services would be a huge disservice to all brides. Alicia captured my engagement, bridal session, & wedding day. I highly recommend Alicia!!! To keep it short and sweet, Alicia is an experienced, professional, creative, & organized photographer. And to top it off, her prices are very reasonable for the kind of quality service provided. Words really can not describe how overjoyed we are with the moments she was able to capture...and now we have them forever thanks to Alicia! My husband and I plan on using her again! Please keep in mind Alicia was able to make my husband feel comfortable and take all the "girly" photos I wanted! She is also very inventive, and helped me with where to place what hand where, etc. Also, Alicia graciously helped me work on my VERY long picture list! She even helped me with my outfits for the engagement session! So it goes without saying, Alicia cares, works with you, always responds to emails promptly, and always arrives early! It does not get any more stress-free than that! Alicia was truly a blessing throughout this whole process. She is super talented and we can't wait to use her again in the future! Beyond emotional & happy with our memories. Thanks again, Alicia! -Kristen C.
---
Amazing!
Reviewed on

7/24/2014
Jennifer A
Absolutely the best! Alicia Pyne Photography photographed our rehearsal dinner and our wedding and did an outstanding job. Choosing a photographer for your wedding is a HUGE decision - after all these are the pictures that you will show your families for the rest of your lives! Also, as a bride you will end up spending more time with your photographer on your wedding day than with your new husband. Because of that, you really want someone who not only takes beautiful pictures but someone who you feel comfortable with and at ease around during the whole day. Alicia is all of that and more! She is unbelievably sweet and such a calming presence on an eventful and busy day and she is a wonderful photographer. She uses a lot of natural light and has a wonderful eye and takes breathtaking pictures. Every time I look at the pictures from our wedding and rehearsal dinner I love them more and more (if that is even possible) – she did SUCH an amazing job capturing all of our special moments. Alicia was a wonderful fit for us – she was always on time, organized, was easy to get a hold of, fun to be around, and takes phenomenal pictures. If you are looking for a photographer in the Houston area – I cannot recommend Alicia more!
---
Only The Best!!
Reviewed on

7/21/2014
Kathryn
When looking for photographers, I was immediately drawn to Alicia's style because of her natural, vibrant, and beautiful pictures! She loves to do outdoor pictures which really showcase her talent!! Alicia has such a great eye for details which was so important to me! From my flowers, invitation, centerpieces, rings, etc, she captured it all! She was willing to do whatever it takes to get the perfect shot during my engagement shoot, bridals, and wedding. Her organization, quick responses, awesome personality, and amazing talent made Alicia Pyne the perfect fit for my wedding day!
---
Fabulous Engagement and Wedding Photos
Reviewed on

3/25/2014
Justine O
Alicia is such a pleasure to work with. She is incredibly passionate about her work and it shows in the photos! It rained on our wedding day (and of course our wedding was outdoors!), but the photos still came out gorgeous! She captured some really great moments and took charge after the wedding to make sure we got all the family portraits we wanted. I always hear from girlfriends about how incredibly long it takes to get wedding photos, but we had our entire digital album just a little over a week after our wedding! I would recommend Alicia to any bride!
---
Alicia Pyne
Reviewed on

3/05/2014
Meghan S
Not only is Alicia simply the best photographer she is also one of the kindest people I have met. She was so fun to work with and made my husband and I feel very comfortable. Our pictures for our engagement session, bridals and the wedding day came back better than I could have dreamed of. Her photos are beautifull. I would absolutely recommend her.
---
Amazing Photographer!
Reviewed on

1/31/2014
Melissa K
Alicia did an AMAZING job on my bridals and as our wedding photographer. She has an amazing attention to detail, and put an outstanding amount of effort into making sure we got all of the shots that we wanted at the wedding. She's extremely organized, and I appreciated the fast turnarounds on all of my photos. She was wonderful during our reception. While there were plenty of planned posed photos, she let most things happen naturally instead of interrupting sweet moments to force us into poses. As a result, all of our photos really capture the joy and true feelings during the wedding and reception. I highly reccommend her to all future brides! Thank you Alicia!
---
Amazing Photographer
Reviewed on

11/05/2013
Anna P
We contacted Alicia Pyne to take our engagement and wedding photos. Alicia is so great to work with and made us feel at ease, especially since it was our first time have professional photos taken. She did a fantastic job and we would highly recommend her services to anyone looking for a great photographer!!!
---
We love Alicia!
Reviewed on

10/30/2013
Gina G
Alicia was the perfect photographer for us. First of all, she is such a sweet person, and it was so enjoyable to work with her. We found her to be very professional and experienced as well. She was always early and prepared to all of our meetings and our wedding day. She was very helpful with figuring out our photography timeline for the wedding, and managed to get in everything we wanted even on our very tight schedule. She is more than willing to help you with anything you might need and has some great ideas. Most importantly, we absolutely love how our photos turned out! She shot in shady, super bright, and dim lighting and did an excellent job in each setting. So many people have asked me who my photographer was once they saw the pictures! My husband and I highly recommend her, but you better hurry, she books up fast!
---
Love Alicia!
Reviewed on

8/08/2013
Alisa M
Alicia was amazing. Her work product is spectacular. She is the utmost professional, flexible and so friendly. I can't speak highly enough about her and am trying to come up with excuses to hire her again.
---
Excellent Photographer!
Reviewed on

8/07/2013
Stacey L
We couldn't have picked a better person to capture our beautiful wedding! Throughout the planning process, bridal portraits and details, Alicia was so helpful and always prompt with her responses. When the wedding day arrived, I knew she would capture every moment and detail of the day. Alicia's joy and dedication for photography showed through her hard work and the beautiful pictures that we received. Her easy-going, friendly and genuine personality brought so much ease to our wedding experience. We are so glad that we had the opportunity to work with Alicia and that we have amazing photos to last a lifetime! Alicia is truly a talented photographer and one that I would recommend to anyone!
---
Alicia Pyne Photography
Reviewed on

6/16/2013
I would recommend Alicia to anyone who wants photos that capture the essence of their event. The photos from our wedding are simply elegant and classic. Alicia is a very easy going and fun person to be around. She was encouraging through the entire planning process, and helped me feel at ease in all of our photo sessions. From our first meeting down to the beautiful and professional packaging our photos came in, our experience with Alicia was truly top notch. Alicia Pyne photography is a great choice.
---
A Wonderful Woodlands Wedding
Reviewed on

5/02/2013
Katy W
Alicia Pyne photographed me and my husband for our engagement pictures, and our wedding!! Everyone was blow away by her talent! She went to college for photography! I really appreciated that about her, she really knows how to work the camera. She is very professional and responds to my emails quickly! Her website, blog, and gallery are beautiful and easy to use! Alicia will capture not just the people in the photo, but the essence of the moment! Every single one of our picture from our wedding day are beautiful! I could not have asked for a better photographer! I don't think our pictures could have been any better!! She was an absolute joy to have at the reception. She helped us out a lot, like with cutting the cake! She even put up with our crazy groomsmen like a champ!! I will for sure call her next time I need professional pics taken!
---
Alicia is simply wonderful!
Reviewed on

4/23/2013
Erin S
It was a great pleasure working with such a friendly, talented, caring photographer! She really takes the time to make you feel like you're the most important bride in the world and that all her time is devoted to you. She made me feel 100% confident that my pictures were going to turn out great- and they did! She knows just how to place you for every type of photo (we did engagements, bridal portraits, and of course the wedding pictures) and she's very trustworthy. Even if you think the poses she's telling you to do look weird at the time, they will look good in photos- she knows what she's talking about! I loved working with her so much that I've booked her again for a family shoot in a couple months! I recommend Alicia to anyone who wants professional, beautiful pictures of all the right things from their wedding or special occasion.
---
Excellent Photographer!
Reviewed on

4/23/2013
charly d
From the first meeting with Alicia I knew she was going to be excellent. She is very attentive to your every need as a soon to be bride. She makes you feel comfortable in the shoots and knows the right feedback to give you that perfect shot. I would ABSOLUTELY recommend her.
---
THE BEST!!!
Reviewed on

3/27/2013
Emily A
When we went looking for a photographer I really thought I was going to have to spend way more than I wanted to for pictures... and then we met Alicia! Her photos are unique and classic! When we met we clicked right away! I really felt like we were friends! She is always on time for shoots (Or early), returns phone calls or texts quickly, and gets all our photos too us really fast as well. She posts sneak peaks to facebook and also does a blog! She is SO affordable for the kind of quality photos you get with her! I could not have asked for a better photographer!!!!
---
Loved everything!!
Reviewed on

2/02/2013
Kristin T
Alicia Pyne Photography was my photographer for my wedding last November. She did such a wonderful job was always willing to answer any questions we had. I would recommend anyone and everyone to use her services. We recently got back our pictures and albums they were perfect in every way. We definitely plan to use her in the future.
---
Wonderful
Reviewed on

1/21/2013
Jessica J
We got married December 2012 and Alicia did such a great job with our engagements pictures and our wedding day. We have a daughter and she had no problem including her in our engagement pictures so we can get some family shots too. On our wedding day, she got pictures of all the special moments you never want to forget. We did The First Look, and we were really able to have our moment to ourselves without feeling like someone was there, even though she was there capturing it all. The pictures came out awesome. Alicia is a sweet, wonderful person, I would recommend her to anyone!
---
5 Star Photographer
Reviewed on

1/02/2013
Jennifer C
I am so glad I found Alicia. You really cannot go wrong if you choose her to be your photographer. Not only is she a WONDERFUL person she is an extremely talented photographer. She was absolutely wonderful during the entire process. She is easy to talk to and consult with about any part of your wedding. The day of the wedding, she was timely and organized. I did not have to worry about asking her to take any specific pictures because one, we'd already discussed most of what we wanted and two, she made a timeline. Alicia made both my husband and I feel extremely confident during the pictures, something that is really hard for him to deal with. I love all the photos that she took and honestly during the reception I did not even notice she was there, which I think is a great thing. She gives direction, but does not have any pictures that look forced. I absolutely loved working with her and I am thrilled with everything she did for us. I highly recommend her for any bride!! You will not be disappointed.
---
Stop Looking and GO WITH ALICIA PYNE!!!!
Reviewed on

10/18/2012
Vanessa T
I am a photographer myself and knew finding a good photographer was going to be difficult for our big day. I must have researched over 100 photographers before running into Alicia Pyne's blog. I completely fell in love with her photos and editing style. It's important to know that they not only can shoot well but that the editing is good also. By some miracle she was available and in my price range. Alicia shot our engagements, bridals, and wedding. She is a true professional in every way. She arrived early to the venue just to shoot the details of the wedding that she knew were important to me! She managed to gather all of the wedding party and family for all the photos we discussed previously and she is VERY good about telling you how you need to pose or move so that she can get an incredible shot! Seriously, I hope we stay in Texas so that she can photograph our family as it grows. If you check her blog, she has loyal repeat customers. I guarantee you will LOVE her!
---
Beaming Bride
Reviewed on

10/08/2012
kara k
I do my homework when it came to picking a photographer. I must have spent hours on the internet looking a portfolios until I came across Alicia, and I knew she was perfect. Her work is one of a kind, and beautiful. She was wonderful to work with, very caring, and honest, and when it came to the wedding day she made sure picture time ran smoothly, and swiftly. To conclude, Alcia is a sweet person who has a special flair for photography! =)
---
One of a kind work!
Reviewed on

9/28/2012
Lauren S
We were randomly referred to Alicia and choosing her to capture our wedding was THE best decision I think I made in my wedding planning. We had to quickly put the wedding together with a tight budget & her photos truly showed the exact wedding I always wanted for myself! I originally had another photographer booked with the down payment already paid, but once we did our engagement session with Alicia and saw her work, we canceled the other photographer and did not receive our money back. Completely worth it though! She's so personal & easy to work with. We have now had her do our engagements, wedding and maternity photos and now in the process of planning our sons newborn session. Couldn't imagine using anyone else to capture these precious moments of ours!
---
Send Message