Home

Alicia's Bridal
About this Vendor
Have Fun Finding Your Perfect Dress!
Your personal consultant will walk you through our selection of wedding gowns, ask what you envision for your wedding day, and help you find your perfect dress! We are located less than an hour from Everett and Vancouver, B.C. with service & savings worth the trip! Our brides tell us we have one of the best selections of wedding gowns in Western Washington! Check out our reviews online for what our customers have to say about Alicia's. Celebrating 60 years in business!
Details
Bridesmaid Dresses, Wedding Dresses, Dresses, Alterations, Bridal Stylists, Dry Cleaning + Preservation, Plus Size Available, Private Appointments Available, Fashion Services, Fashion
Contact Info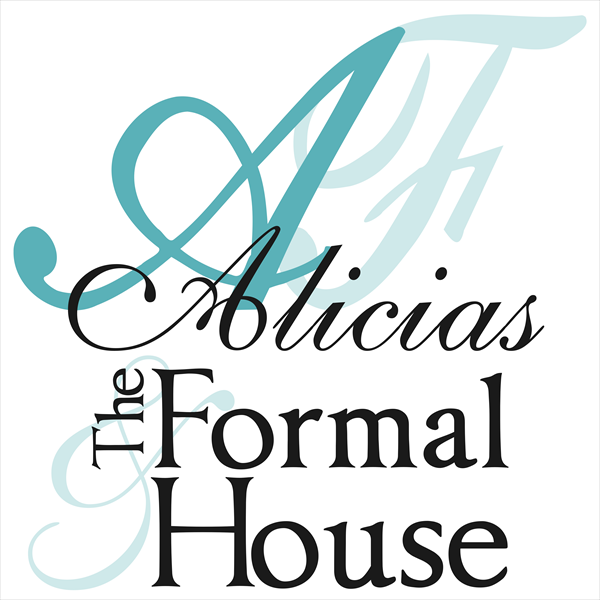 Reviewed on

10/25/2016
Angelena M
I went to a few bridal salons, but Alicia's was hands down my favorite place! They had a wide range of selections, from traditional to trendy. I worked with Sarah and she was so helpful! I can't wait to go back for my first fitting! They also have a large selection of... Read More bridesmaid dresses and MOB dresses. I love that they have the men's formal house in the same building. It's going to make it easy to pick out my bridesmaid dresses and groomsman attire.
---
Reviewed on

10/25/2016
Sarah O
I had such a great time searching for the perfect dress! I brought my parents and most of my bridesmaids with me. Alicia and the staff were able to accommodate all of us by providing comfortable chairs and champagne glasses for our mimosas! My first thought of the boutique was... Read More that it was a little small, but as you walk in it stretches all the way back with lots of selections. The store is very well organized by dress style. Jennifer was my consultant. She was very professional, helpful and polite. She began with giving me a tour of the boutique and giving me clips to put on hangers on the dresses I wanted to try on. The dressing rooms were very spacious and clean. When I found the perfect dress, they took my measurements and placed the order. Additionally, my Dad is a Veteran so Alicia was able to offer military discount! Overall, my experience at Alicia's Bridal was awesome! I definitely recommend this boutique to all brides! Thank you Alicia's Bridal for helping me find my dress and accommodating my crazy Bridal party!!!
---
Reviewed on

9/03/2017
Kaylani B
Kaeti, Jen, and Grace all helped me try on several different dresses. They were so kind and patient while trying on dresses. I never felt rushed or pressured into buying a dress. They have a wonderful, unique selection of dresses. Each one is beautiful and well-priced.
---
Reviewed on

2/21/2017
Katie R
I went to Alicia's Bridal on a whim while visiting my in-laws for a quick weekend away in Washington. I had already been to a few different bridal shops thought I had found a dress that would work for our upcoming wedding. I'm so thankful I listened to my husband and went to... Read More Alicia's! I found my wedding dress and it wasn't just a dress that "would work" but a dress that I felt like a bride and extremely beautiful in. I went with just my mother in law to do the dress shopping and the Alicia's Bridal team was so helpful and encouraging. I never felt pressured to purchase a dress or try something that was out of my price range. I the dress I fell for was the Mirian by Maggie Sottero but wasn't a fan of the corset back. Alicia's looked into my options and custom ordered me the dress with a zipper back. The custom ordered dress came in line with the projected timeline and with me living in Alaska the dress was first shipped to the bridal shop so they could inspect it and then they allowed my mother in law to pick it up to bring it to me. If she was unable to do that they would have shipped the dress to me and were prepared to make sure I received the dress with plenty of time for alterations. I really enjoyed my experience with Alicia's Bridal they truly make my dress shopping experience and enjoyable one and helped me find MY dress not just any dress.
---
Reviewed on

10/26/2016
B S
The stylists were great at suggesting styles to try on that I wouldn't have chosen for myself and I ended up loving them! They were great at answering and anticipating all our questions. Huge selection and great prices, I will definitely recommend Alicia's!
---
Reviewed on

7/08/2016
Kristin F
Alicia's was wonderful. Super helpful and always willing to check status or answer my questions when I stopped in!
---
Reviewed on

5/07/2016
I bought a beautiful dress here and then the tailor Sandy ruined it by tailoring it too small. I asked that she refund just part of the large amount I paid so I could have someone fix it locally since I'm 3 hrs away and she refused. I don't want this to happen to anyone else,... Read More so be careful. I am so disappointed.
---
Not Worth The Hassle
Reviewed on

1/19/2016
Gillian D
I loved the dresses we got for my bridesmaids, but the service was sub par at best.
---
Definitely the best salon in Bellingham
Reviewed on

11/04/2015
Kayla T
I don't like to knock other salons but at first I went to Belle Bridal because it looked more up to date from the outside compared to Alicia's. However, the service I experienced there was not the best. And apparently, they didn't hem my dress appropriately (even though I always... Read More told them flats... I wouldn't even have been able to wear my dress in heels!). Also, they did the bustle really strange... and I know this now after feeling in my gut that my dress wasn't right.... I literally hated my dress after going to Belle. But then I hear about the alterations lady at Alicia's and thought I had nothing else to lost. Her and her staff made me feel beautiful in my dress and saw everything that was making me uncomfortable and offered solutions! They wanted me to fall in love with it again and they most certainly made that happen! The alterations lady fixed the bustle, actually hemmed my dress, and fixed the lace pattern in the font below my waist. AMAZING JOB!!!!
---
Reviewed on

10/13/2015
DonnaJoy K
I have absolutely loved working with the staff at Alicia's Bridal so far! I purchased my dress there a couple months ago and I also plan on getting my bridesmaids and tuxedos from Alicia's as well. My appointments have been fun and enjoyable and Pam the owner is incredibly... Read More knowledgeable about bridal fashion and even knows some of the designers and owners of the lines she carries! I would suggest Alicia's 1000 times over the other local salons I've been to and I recommend them to any bride!
---
Wonderful
Reviewed on

10/06/2015
Ellie D
I had a wonderful experience at this bridal salon. I was warmly welcomed, given a tour of the salon, and helped every step along the way. The cost of all the dresses were very reasonable, and they were all very well made. My bridal stylist , DJ, helped me in and out of each... Read More dress, and she even recommended I try on a couple more after I had tried on at least a dozen. She was patient and had wonderful suggestions along the way. Although there are a couple places in town, this was hands down the best experience I have had so far trying on dresses and highly recommend it to any bride in the area.
---
Alicias Bridal-Bellingham
Reviewed on

8/20/2015
Makenzie M
I got the honor of having Holly help me out when looking for a dress. I don't think she had anything other than a smile on her face the whole time. She was so kind, so personable, and just made my experience exactly what I hoped for. I found my dress at Alicias Bridal, but I... Read More didn't decide right away. I loved Holly so much that when I went back to try on MY dress, I requested to work with her. I highly recommend her! :)
---
Best Bridal Dress Experience
Reviewed on

8/18/2015
Amy G
I had a wonderful experience at Alicia's last Saturday! DJ, my bridal stylist, helped me find my dream dress and also style it perfectly. Everyone was helpful and kind and it was an all around great experience. I had tried on dresses at 3 other places before Alicia's and... Read More Alicia's provided the best overall experience. The second dress I tried on was The One! Thank you so much for helping me find it.
---
Great place!
Reviewed on

8/12/2015
Great experience at Alicia's Bridal. DJ was very helpful choosing styles she thought I would like and bringing in a tailor right away to give ideas on how I could alter the dress. She was friendly and easy going and best of all not at all pushy like so many other bridal salons.... Read More Not huge but good dress selection. Definitely recommend!
---
Great Consultant
Reviewed on

7/20/2015
Kelsey G
DJ was extremely helpful in my search and was able to take what I liked and disliked about certain dresses and picked others for me to try that I ended up loving. I haven't made a decision yet, but I hope to go back to Alicia's in the near future! We enjoyed our time there and... Read More everyone was very kind.
---
Reviewed on

5/09/2015
hannah c
had an amazing experience at Alicia's bridal! everyone that works there was so nice. they help me pick out the perfect dress! had so much fun at first i was a little nervous and anxious and then they gave us some champagne and they brought me a few dresses they thought would... Read More look good on me and i fell in love with the one i ended up buying. i left and went to another apt that i had for trying on dresses, and had a bad experience at belle bridal. couldn't get out of that shop fast enough. went back to Alicia's and they let me try on the dress one more time. and i purchased. prices were very good here not to bad. and the experience was more than what i expected it to be! Had so much fun. Taylor was amazing and everyone who help me the second time as well. i would recommend this place to every one would give them way more stars if it would let me. THANK YOU SO MUCH ALICIA'S BRIDAL!!!!
---
From Senior Prom to My Wedding Day
Reviewed on

10/09/2014
KeshiaLynn S
I cannot recommend Alicia's Bridal enough! In 2009 I purchased my prom dress from Gretchen Hubbard who I years later became great friends with (she was also one of my bridesmaids). Goes to show, just how great the employees are there! After my prom dress shopping experience I... Read More knew I'd be back one day for my wedding dress. I just loved to personalized experience provided there. When it came time to getting my wedding dress, I worked with Tiffany Holden. I just LOVE HER! She not only was professional, but so sweet and understanding. She was there for YOU. Not for your family who tagged along, but for you. Even though I say she was there for me and not my family that tagged along, she still made it a memorable experience for everyone. Everyone who came just adored her as much as I do after the appointment. On my first appointment with Tiffany, I only purchased my dress and veil. Up until the wedding day she helped me complete my look with accessories and even hair ideas! I constantly e-mailed her and she was always there to help. In the end, I purchased everything from Alicia's Bridal (dress, veil, shoes, jewelry, garters, etc.) Not only is the bridal side one to recommend, so is the Formal House, Alterations Department and Outlet Store! All of our suits for the wedding day were rented from the Formal House and Mark was great to work with! I didn't purchase anything from the Outlet Store but they had SO many beautiful gowns down there. If you're a bride on a budget, I can assure you, you will find something amazing down there. The alterations department treated me and my bridesmaids so well. We worked wit Vickie and Sande. With that being said, I highly recommend Alicia's Bridal!
---
Loved my experience and dress
Reviewed on

8/27/2013
Karen R
The staff at Alicia's was very accommodating and friendly. I found my dress at a different shop and Alicia's had it for a better price. I'm so happy I found them.
---
One Stop Shop for All Your Wedding Needs!
Reviewed on

8/17/2013
Stephanie W
Alicia's Bridal and the Formal House were hands down the best choice for my wedding dress, my mom's dress, and for the formal wear for the guys in our group. They carried one of the most unique dresses I could find and charged significantly less than the only other bridal shop... Read More (which was in Seattle) who carried the same style. I ordered my dress almost a year before the wedding date and they stored my dress for me until I picked it up the day before the wedding, free of charge the entire time. When we ordered my mom's dress a few months before the wedding they also stored her dress for us until the day before. Additionally, they also pressed both our dresses, twice free of charge – which is great because so many of my friends have had to pay an additional fee to other shops to press their dresses. They also offer in-house alterations (for an additional fee), which made my life much easier since they stored my dress, I just had to drive to the bridal shop for all my appointments and I didn't have to haul anything to anyone. Patty did both my and my mom's alterations and she is hands down the most unbelievably talented seamstress and sweet person ever. Alterations were really fun and it was really cool to see my dress transform to fit my 5' frame. Alicia's also works with the Formal House, which takes care of all men's formal wear and truly makes this unique store a one-stop-shop. All of my husband's friends and family are from out of state, so everyone just sent their measurements into the store. Knowing that they had all their items in house was reassuring in case someone needed a different size coat or pant. They were even able to fit my father in law who has a very solid 6'4 build without a problem. On the wedding day all the men looked amazing and their tuxedos fit them perfectly. I have experienced nothing but top level and personalized service from the owners, Pam & Mark as well as their very personable and fantastic consultants throughout the entire wedding planning and prepping process. Mark, Pam, Gretchen, Emily, Sarah, Patty, and Dana, thank you all for being so instrumental in the most amazing day of my life.
---
Loved the Camo Vests!!!
Reviewed on

5/02/2013
McKenna V
The Hubby looked hot and I appreciate all the work that Alicia's bridal helped with in regards to choosing the right tux for our bridal party!
---
Wedding Dress
Reviewed on

10/25/2012
Erica H
They had great prices and a great selection.
---
Perfect experience
Reviewed on

10/10/2012
Nicole L
I loved my experience at Alicia's. my dress I picked was perfect, the people were friendly. I had the time of my life
---
Found my dress here- bought elsewhere
Reviewed on

9/03/2012
Rachel B
I found my dress here, it was great to go in and try on all the styles. They are overpriced and dont sale except for the once a year thing- I got my style number of the designer I liked and found the same dress half the price elsewhere. It was a good experience here though!
---
Screwed up orders and false incentives
Reviewed on

8/18/2012
Cassandra H
Let me start by saying my dress was absolutely gorgeous and a 100% loved it. But, the process to getting there was absolutely ridiculous for how much I paid. My dress was sent back 3 times for being cut crooked along the bottom and each time it had to be completely remade. When... Read More being initially measured for the dress my mom mentioned that she thought I was being measured too short- and was quickly informed that they were the ones with experience and they would get it right. In the end my dress had to have a strip added around the bottom of the front because it was in fact too short- even after getting it sent back 3 times!! I was told if I spend over a certain amount on my dress and my bridesmaids all got dresses from Alicia's then I would get a free hotel stay to Las Vegas with vouchers for flights! I was thrilled, but skeptical, so I asked if they had any restrictions. I was told no they didn't. SO, I asked my bridesmaids to get their dresses from Alicia's (which is much more expensive than other places that have, in my opinion much cuter dresses.) After they bought their dresses,I had to ask about 5 times to get my tickets! Once I got them I read the fine print and in fact they had all kinds of restrictions on them! No using them on holidays and weekends, etc. Ridiculous! Not to mention that I worked with at least two consultants who was extremely rude. And when the girls got their dresses one had to be sent back because it was poorly made! Apparently they carry designers who make many many mistakes and still charge a lot of money. I would say just take the time and drive to Seattle to find a company who sells dresses that the quality reflects the price!
---
Very nice!
Reviewed on

8/14/2012
Sarah R
The people at Alicia's are extremely nice and helpful!
---
Meet The Owner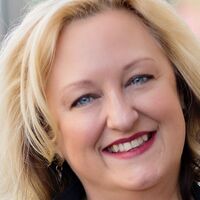 Pam Reed
I have been at Alicia's Bridal & The Formal House for over 30 years! I love my job and the time here has flown by. The store has been owned by the Needham/Reed families since 1958! I have been fortunate over the years to work very closely with designers and have even been part of the design & marketing process with a couple of well known lines. I love to use my design background when accessorizing a dress or suggesting ways to incorporate details from your gown into your wedding decorations or theme. Visualization and attention to detail are my forte which happen to work well in bridal!