Home

Always and Forever Florida Weddings
About this Vendor
Personalized Ceremonies for your Dream Wedding
Reverend Arlene Ponack is a Non-Denominational Minister who creates Custom Wedding Ceremonies to reflect unique personalities and styles to create your Dream Wedding. Reverend Ponack's wish is to provide you with beautiful memories as you enter into your new life as husband and wife. Arlene's an award winning public speaker and brings that talent to each wedding ceremony. Arlene sees this as a time to tell the story of your love, and it gives her great joy to be a part of celebrating these happy moments. Arlene's wish is to provide you with beautiful memories for years to come as you enter into your new life. Hiring Always and Forever Florida Weddings is more than just the hiring an officiant to read your vows and help you exchange rings. Reverend Arlene Ponack will tell the story of you
Details
Civil Union, Commitment Ceremony, Elopement, Interfaith Ceremony, Non-Religious Ceremony, Religious Ceremony, Same Sex Ceremony, Second Wedding , Vow Renewal Ceremony
Buddhist, Catholic, Baptist, Lutheran, Methodist, Nondenominational, Presbyterian, Protestant, Christian, Hindu, Interfaith, Jewish, Muslim, Pagan, Spiritual, Unitarian, Wiccan
Premarital Counseling, Ceremony, Wedding
Contact Info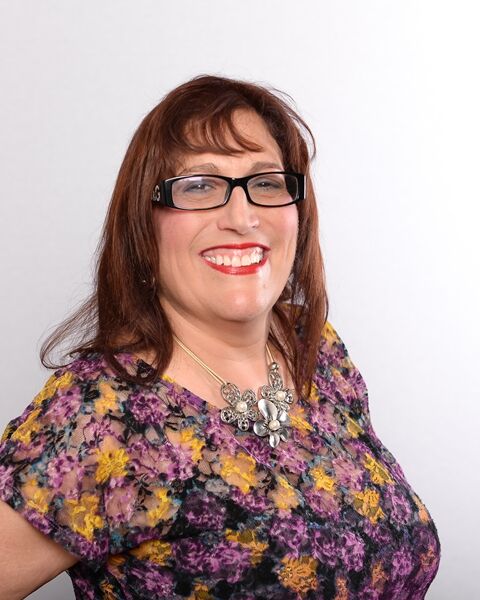 Fully-customizeable Ceremony
Reviewed on

11/17/2015
Arlene was amazingly flexible and professional through the whole process. She was able to help craft a non-traditional, casual ceremony to our specifications very quickly. She was very charming and professional in-person, maintaining the reverence of the ceremony without being... Read More too formal. I can't recommend her enough!
---
We were so furtunate to find Always and Forever Weddings for our ceremony!!
Reviewed on

1/11/2015
Lisa D
Arlene was our officiant on our wedding day. She was unbelievably helpful and was with us every step of the way to a lovely ceremony. She sent in our marriage license so we didn't have to worry about it after our wedding and she also drove from Orlando, FL to Brevard County... Read More (Grant-Valkaria, FL) for our rehearsal and the ceremony. Even her delivery during the ceremony was incredible. Always and Forever Florida Wedding's value is amazing, I highly recommend Arlene's services if you are located in central Florida.
---
Reviewed on

10/24/2016
Michelle L
Arlene did my husband and my wedding on 10/15/16, and it was a beautiful ceremony thanks to her. We made things a little easy getting our vows done early in the process, but the day of the wedding as all weddings happen, nothing went as it was supposed to. Arlene came very... Read More early, helped us to know things would go off as it was meant to, and gave us a beautiful ceremony to which we will always be greatful for!
---
Reviewed on

4/26/2016
I couldn't of been any happier with our ceremony! Arlene was so easy to work with and helped personalize our ceremony to truly make it special for us. Everyone at the wedding kept telling us how beautiful the ceremony was all night! Im so glad we chose Arlene to officiate our... Read More ceremony, the true highlight of the wedding!
---
So Happy
Reviewed on

11/18/2015
Romie C
Arlene, Was so awesome.. she is so easy to work with.. We are so happy. Everyone loved it. I would highly recommend her again.
---
VERY HAPPY WITH OUR CHOICE
Reviewed on

11/17/2015
Annie D
Arlene with Always and Forever Florida Weddings was great! She created a custom ceremony for my husband and I and she did a great job at the ceremony! She always promptly responded to all of my e-mails which is hard to get with an vendor! I have already recommended Arlene and... Read More Always ad Forever Florida Weddings to a friend, and we would recommend Arlene to anyone!!!!
---
Reviewed on

11/15/2015
Holding a destination wedding with no wedding planner, means relying on your vendors to be "as advertised". My daughter booked all of her vendors based on reviews on this site, among others. Arlene was exactly as advertised. She provided wonderful templates of options for all... Read More parts of the ceremony. She was warm and genuine. She arrived early for the rehearsal (even when we were running late) and early for the ceremony as well. She told me she makes a point of being early "just in case". I would highly recommend Arlene for a warm, personalized ceremony. We just got our photos from the photographer and in every shot she is just as invested in the ceremony as the bride and groom.
---
Helped Make a Magical Day Even More Beautiful!
Reviewed on

8/20/2015
We had planned a vacation to Walt Disney World, and decided in the middle of vacation planning to get married there, too! I went online and found Always and Forever Weddings. After emailing with Arlene a few times, I knew that this was the right officiant for our wedding (and... Read More boy was I glad that she was available)! I saw that there were several stellar reviews so of course I needed to contact her! Arlene was absolutely amazing! She was very patient and willing to listen to us. She had many options for us and it allowed for us to find our perfect vows. Our families loved the vows we chose for our special day as much as we did. Arlene had the option of allowing us to add what we'd like, but what she had prepared already was what we wanted! Her services were an awesome deal, especially for all that we got! She came at least an hour early, which helped ease my mind the day of the wedding. Arlene is super friendly, personable, and an amazing officiant! She helped to make our special day even more amazing than we could have ever imagined! Thank you, Arlene!
---
Unforgettable
Reviewed on

3/22/2015
Arika N
Arlene was wonderful! We booked her a bit last minute so we haven't known each other very long but she swooped in and gave us an unforgettable experience. :)
---
Always and Forever Florida Weddings
Reviewed on

1/20/2015
Arlene was sweet, kind and professional. She recommended vendors to us and we were more than happy with those vendors. She provided us with a printed copy of our ceremony and our vow renewal certificate on the day of the vow renewal. Our vow renewal ceremony was so romantic... Read More thanks to Arlene. She checked in on us all the time and on the day of the ceremony she waited with us until we finished taking pictures and made sure we were satisfied. The level of service she provides is outstanding. You will not be disappointed if you decided to with Always and Forever Florida Weddings.
---
Arlene is Amazing
Reviewed on

1/16/2015
Erica A
Rev. Arlene was a wonderful officiant and she exhibited professionalism and joy throughout every step of the process. She was extremely affordable, and she helped us design the perfect secular ceremony for us! She even provided us with a beautiful special printed copy of our... Read More ceremony the day of. She showed up for a meeting with us before the big day, as well as the rehearsal dinner and helped to get everything organized!
---
Fun and non traditional service
Reviewed on

12/30/2014
Arlene is an amazing! We initially met a month out to see if we matched personalities- she is a very easy going person and is just wonderful! We gave her our kooky ideas of what we wanted during our ceremony and she just ran with it. My husband and I put together our completely... Read More non traditional wedding vows: a compilation of Star Wars, Princess Bride and Lord of the Rings and she just ate it up. At the actual ceremony, she did an incredible job and presented just as we wanted! We had some good laughs and the day was perfect!
---
Perfect
Reviewed on

6/22/2014
Janine G
Rev. Arlene was a perfect fit for our unique wedding ceremony. She worked with our ideas for the perfect ceremony, was flexible with our schedules for counseling and was super sweet and professional! We couldn't have asked for a better officiant!
---
Borowczyk/Moller Ceremony
Reviewed on

6/01/2014
Stephanie B
Arlene was great. From our very first meeting up until the moment of our ceremony she was amazing. When we first met her she wanted to know our story and who we were. She really cared about us, our needs, and our wants. She gave us a list of types of ceremonies and wording she... Read More could you and offered to read anything we wanted to add. Which made mapping out our ceremony really easy. We loved how she didn't try to force anything on us. We just wanted something simple and sweet. She definitely made our day amazing. Thank you so much Arlene!!! xoxoxo
---
Meet The Owner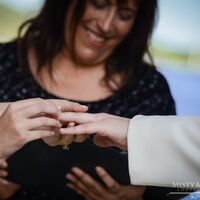 Reverend Arlene Ponack
Reverend Arlene Ponack is a licensed and ordained minister who performs custom, personalized ceremonies. Reverend Ponack is an award winning speaker and brings this talent to your wedding ceremony. Arlene offers Premarital Counseling and has helped many couples. Always and Forever Florida Weddings is now authorized by the local clerk of courts as a wedding coordinator and can help you avoid waiting at the court house for your marriage license! Always and Forever Florida Weddings is authorized by the local Clerk of Courts to coordinate marriage licenses by mail and dealer for wedding products.