Home

Amazing Wedding Productions
About this Vendor
Wedding Design, Decor & Installation
When the time comes to plan your perfect wedding day, we would like to guide you each step of the way. Flowers and plants are an integral part of making your wedding special. If you are planning on getting married in the Northeast Florida or Southeast Georgia area, give us a call.
Details
Aisle Decorations, Centerpieces, Flower Girl Baskets, Pedestals, Plants, Vases, Chuppah, Wedding Arch, Wedding Decoration Delivery, Wedding Decoration Setup, Decorations + Accents, Flower Crowns, Hair Accessories, Bouquet Wraps, Bouquets, Boutonnieres, Corsages, Flower Alternatives, Flower Delivery + Setup, Flower Arrangements
Contact Info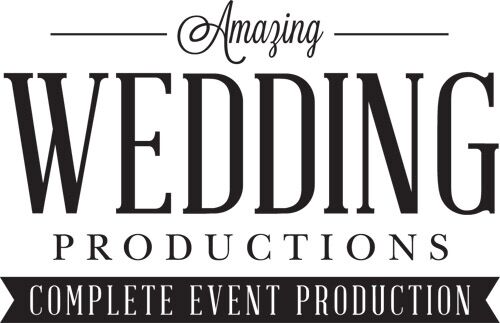 Reviewed on

3/08/2018
Amanda S
You know when you can't stop thinking about your wedding flowers they were absolutely perfect. Pam was a joy to work with. If you want someone helpful beyond belief and someone to bring your vision to life in the most beautiful way, Pam is the person you should work with! My... Read More goal of a romantic, classic wedding came to life right before my eyes. Our flowers made the church and venue even more beautiful. I truly can't put into words how thankful I am that AWP did the flowers at our wedding.
---
Reviewed on

10/08/2017
Marsha A
I love working with Sandra!! She is so creative!! Sandra did our daughters' bridal luncheon, rehearsal dinner, the wedding & reception. It was all so incredibly beautiful. Everyone is raving over the flowers!! She did an AMAZING job! -Marsha Adams
---
Reviewed on

4/03/2018
Gerrianne D
Thank you for making our daughter's wedding day (March 3, 2018) just perfect. We thought that planning the wedding would be so much fun, it proved more stressful than we had thought it would be. Walking in to meet with you, it was a breath of fresh air and we both knew we were... Read More in the right place. Walking into your coolers and seeing the most beautiful flowers, we were in awe. On the wedding day, we cried when we saw the bouquets. They were just beyond our imagination. The centerpieces, beautiful. The fairy tale wedding was all we could have hoped for. Thank you!! If anyone is looking for a florist, you have landed. This is THEM!
---
Reviewed on

12/05/2017
leslie B
We were delighted with all the flowers for our daughters wedding this past November 2017. Josie was wonderful to work with. The Brides bouquet was beautiful as were the bridesmaid bouquets. Everything from ordering, planning, delivery and set up were perfectly planned and... Read More carried out with no issues. Exactly as we wanted. Every table setting was lovely, we couldn't be happier. I would use Amazing Wedding Productions again and would recommend them to a friend. I was not disappointed at all and was so grateful to have found them!
---
Reviewed on

2/07/2017
J. C
I can't gush enough about how perfect my wedding was. Thank you for being so patient with me when I had zero idea of what I wanted. The flowers were the best part of my entire wedding. Everything was stunning and the bouquet recommendation went with my wedding gown perfectly. My... Read More centerpieces were SO DRAMATIC. I loved everything. Thank you!!!!
---
Reviewed on

12/02/2016
Carolina G
Pam was wonderful! My bouquet and table decor was everything I pictured! If you want high quality flowers and your wedding to be beautiful. I highly recommend Pam!
---
Reviewed on

10/18/2016
Jenee F
Pam, at Anything With Plants and Flowers went above and beyond helping us plan for our big day. Very reasonably priced as well. Highly recommend.
---
Reviewed on

5/23/2016
Keri P
Our flowers were by far the BEST part of our wedding. Sandra was awesome. Very thorough and pleasant to work with. Thank you Sandra! Every petal on every rose was perfect!!!
---
Reviewed on

1/31/2016
Maureen S
AWP&F did an amazing job on our flowers for our wedding. We worked with Pam and she was so great. I was an out of state bride so I never had an in person consultation but I was able to send her pictures and ideas of what I liked. On the day of the wedding, I was blown away on... Read More how stunning our bouquets and centerpieces were. It's like she read my mind and knew exactly what I had envisioned. Thank you for helping make our day perfect!
---
Do not recommend
Reviewed on

11/22/2015
Helen H
Do not recommend
---
Excellent
Reviewed on

10/12/2015
Carly E
AWP&F was a pleasure to work with. We worked with Pam and she was excellent! She listened to everything we wanted and she delivered. I wanted very different bouquets and she made my ideas come to life. I also told her I wanted to stay within my budget and she made that happen.... Read More The flowers were my favorite part of the whole day. Absolutely loved it :)
---
Amazing staff!
Reviewed on

9/16/2015
Maria A
Pam did a beautiful job with my bridal party bouquets, boutonnieres, and corsages. I did not have any requests for specific flowers, only a rigid price limit. I gave her the price point, and she provided me with beautiful arrangement options, as well as singular stems for my... Read More centerpiece vases. Everything was so easy with her, and the next time I need an event decorated with flowers, I won't go to anybody else
---
Gorgeous bouquet
Reviewed on

7/08/2015
Christa M
My bouquet was beautiful. I was unsure what kind of flowers I wanted, but I knew I loved peonies. After being told by another florist that "no florist around would be able to get them so I should just stop looking" I went to visit Pam at Anything with Plants and Flowers. She got... Read More me peonies in the color I wanted and was so easy to work with. I changed my mind a few times and she was more than willing to accommodate. I loved my bouquet and I got so many compliments on my centerpieces. I highly recommend Anything with Plants and Flowers!
---
Wedding was 10/12/14
Reviewed on

10/29/2014
Rebecca F
Pam was wonderful during the whole process. We had a very tight budget and she was able to give us cheaper options that were still elegant and beautiful. Wonderful service!
---
Best Florist!
Reviewed on

9/02/2013
Elizabeth F
I am not into flowers much, but knew I wanted floral centerpieces at my wedding. I went to my initial meeting with Pam with very little to work off of but Pam created the MOST beautiful centerpieces and bouquets!! Not only was everything gorgeous but it was also within my... Read More budget! The room looked gorgeous with the centerpieces and I could not have asked for a better florist. Pam was able to create better than what I could have ever envisioned.
---
Beautiful
Reviewed on

7/10/2013
Katie T
Josie and her team did a wonderful job. She was every responsive and worked with us to get everything just the way we wanted it. Beautiful work!
---
Made my dreams and visions come to life
Reviewed on

7/09/2013
arlyn r
Was very open and excited about my vision and theme for the big day. Worked to help keep this dream vision within my budget without compromising The beauty. Very flexible, easy to work with, easy to communicate and contact. Mock setup took y breath away and i knew the day... Read More of the wedding i wouldn't have nothing to worry about on Floral details. Josie knew exactly what I wanted and knew exactly how to prosecute it.
---
Eh..
Reviewed on

4/25/2013
Rachel J
All and all I was disappointed. Was overly priced for one. Secondly, When we asked to cut down on price it never changed. Make sure she writes everything down because she didn't with us so we ended up with the wrong flowers. We were supposed to just have pink and white flowers... Read More with our bridesmaid bouquets but had thrown around the idea of pink, white, and blue. That got shot down and we decided again it for a few reasons. Still ended up with it at the wedding though. Everything still looked pretty nice and flowed decent with our theme, but it bothers me that we paid so much for basic flowers that were the wrong color.
---
Never Even Got Started
Reviewed on

3/23/2013
Ashley B
I'm a person of a lot of patience, but I find myself very frustrated right now. My fiancee and I had our first consultation last weekend and our consultant arrived late with excuses about traffic lights not to mention that she couldn't figure out what couple she was meeting with... Read More (claiming she had two brides with the same name that day). We proceeded anyway and were shown that she had a lot of ideas and knowledge. We decided to meet up again the next week at the same time to review the estimate she was supposed to have written up, hoping she wouldn't be late again. When we got there, no one answered the door, the lights were off though there were cars parked in the front and no one answered their phones. After knocking and calling them for 5 minutes we finally left a message saying we were leaving. Planning a wedding is stressful enough without having to worry that one of your vendors isn't reliabble. I guess we're just happy that we didn't find this out about them later on when we were more invested in their services. I can't make claims to their pricing or the quality of their flowers, but on service alone, I can say we were very unhappy. I do want to say that we are NOT talking about the owner of this store. She seemed very sweet and caring, but her employee ruined it for us.
---
Everything is Amazing with Anything with Plants
Reviewed on

1/25/2013
Kerrianne B
Our designer, Pam P, was incredible. From start to finish our wedding flowers planning experience was perfect. The budget, the flowers, everything was wonderful.
---
Wonderful job
Reviewed on

1/21/2013
Shaina D
Pam made my wedding flowers breathtaking!!! I was completely blown away with how perfect the flowers were. They really tied the whole wedding together. There was only one time that I feel like Pam feel off the face of the earth and forgot about me but she easily recovered and... Read More made up for it with her beautiful work. Chose them!!
---
Disappointing
Reviewed on

9/17/2012
Rebecca S
I had a sunflower theme for our wedding because we were married at a baseball game on the field before the game. I had specifically asked for small sunflowers, but the boutonnieres were huge - they looked like joke flowers that would squirt water on the unsuspecting. I also had... Read More requested white roses in my bridesmaids' sunflower bouquets so they would tie in with my white bouquet, but the bouquets were made up solely of sunflowers. And finally, I was supposed to have gold ribbon in my bouquet, and I did not. Still, the price was reasonable, but I was disappointed.
---
Beutiful pieces of work!
Reviewed on

6/26/2012
Jen
Pam at Anything With Plants & Flowers made every single piece beautiful and they turned out exactly the way I wanted them to look! She was very accomodating to meet my needs, made free samples 2 months prior to the wedding and adjusted things at no charge.
---
Beautiful Flowers and Floral Designer
Reviewed on

6/05/2012
Maureen M
Hi, I just wanted to say how beautiful my flowers were for my wedding. We met with Josie in January to work on flower design and ideas (for my wedding in late May). She listened to our thoughts and then made suggestions on how to achieve the looks and style we wanted, within... Read More our budget. Her bridal bouqet arrangement was stunning. The ceremony and reception arrangements were very pretty. I think she has excellent style and uses great quality plants and flowers. Very happy with my choice that I suggested her for my brother's wedding in October.
---
Beautifully Designed Bouquets
Reviewed on

4/17/2012
Lauren H
Pam was such a great help! I didn't have a lot of ideas for my flowers when I showed up for our meeting. Pam was able to give great suggestions after asking simple questions and even had examples to show me. All of the flowers turned out amazing!
---