Home

Ambassador Limousine
About this Vendor
Ambassador Limousine-Your wedding professionals!
Ambassador Limousine and Sedan is Tampa's premier limo service, offering the newest, largest, and most diverse wedding limo and vintage car fleets. Our master chauffeurs are extensively schooled on wedding logistics and will serve as your "Bridal Concierge" during our time together. Ready to accommodate all your transportation needs!
Details
Rehearsals + Parties, Wedding
Classic + Exotic Cars, Limousine + Sedan, Shuttle Service, Transportation
Contact Info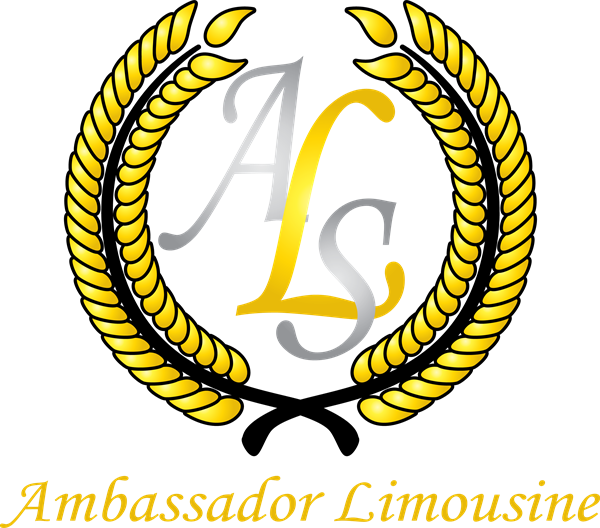 Rolls Royce is a must!
Reviewed on

2/29/2012
Marisol H
I knew I wanted the white cloud Rolls Royce for my vintage New Year's Eve wedding. Ambassador was awesome! The reservation process was easy, the driver was on time, professional and helpful during out photo sessions. He provided us with water and had champagne chilling in the... Read More car. We even got to split out time block so he could take my husband and I to the church seperately, stayed throughout the ceremony, took us to the reception and came back at the end to bring us to the hotel. It was more pricey than a regular limo, but so worth it. The pic were amazing!!
---
They were great!
Reviewed on

11/08/2012
Melissa M
I had a great experience.
---
August wedding
Reviewed on

8/27/2012
Kathy S
Limos showed up early and were reasonably priced. Well maintained as well.
---
Reviewed on

10/22/2017
Mike R
Ambassador Limousine was great! I was concerned that I had made a mistake going with the Cadillac XTS as it was the cheapest car available. But it was still incredibly luxurious for our ride to the hotel. Our driver was extremely friendly and even had cold bottles of water ready... Read More for my wife and I. I definitely wasn't expecting that, but it was a very welcomed addition. Our trip to the hotel was short, but in the short amount of time we spent in the car with our driver, I have no complaints. Very professional and friendly.
---
Reviewed on

6/11/2017
Amanda I
We had a limo bus and getaway car from Ambassador Limo for our March wedding. Both vehicles were on time, clean and had incredibly nice drivers. The company was very easy to work with and quick to respond to emails.
---
Reviewed on

11/08/2016
Meredith W
Excellent Value! Our driver's were very knowledgeable on directions and very prompt on pick ups. We did a destination wedding, so we needed to go from the airport to the hotel and on the way stop at the courthouse to get our marriage license. They were wonderful and extremely... Read More professional. I would use them again in a heartbeat.
---
Beautiful getaway car, red carpet service!
Reviewed on

5/13/2014
Ashley H
We hired Ambassador Limo just for our getaway car – we rented a white vintage Bentley which was GORGEOUS, just for our grand sparkler exit (we were staying at the same hotel where the wedding was, so a getaway was tricky!) Ambassador Limo literally rolled out the red carpet for... Read More us and we were able to hire them just for an hour – to get away, drive around for a bit, then come back to the hotel for the night. Our driver was great, service phenomenal, and the car was beautiful. Very happy with Ambassador Limo!
---
great service!
Reviewed on

7/09/2013
Tara K
Overall I was very pleased with the service. The driver was very friendly and arrived early for all the pickups. The person who we dealt with on the phone was great and made setting up the times of pickup very easy. Overall I was very happy with this vendor!
---
riding in style
Reviewed on

4/06/2013
Nicole D
My husband really wanted an old Rolls Royce to be our getaway car. Everything was very nice just very pricey!
---
WAY TOO PRICY
Reviewed on

3/17/2013
Andi N
I would not use them. They are over priced and not woth the hassel. They could not garentee our limos for the day. I was told that they may not have our speciality lime available for that day. It depends on if they have a highr profile event that weekend. We DID NOT USE... Read More THEM!!!!!
---
Great Services
Reviewed on

2/24/2013
Jisenia R
Very professional and on time services!! Thank you!
---
Coordinator Issues
Reviewed on

12/24/2012
Maryann C
I used Ambassador for my October 2012 wedding. My driver John Stauffer and our bus driver, Cary Johnson were exceptional and on time and very polite and kind. We had a 16 passenger stretch escalade limo and we rented a mini-bus to transport our guests from the Don Cesar to and... Read More from the ceremony. My disappointment lies with Ambassador as a company and their coodinator, Holliday. She was not responsive and when she was let go one week before my wedding, I was frustrated that I was not informed. Luckily, I had the sense to call and check in with Ambassador the day before my own wedding and we were able to get the details of the pick up/drop off squared away. I was annoyed that no one called to confirm the plans and no one called to let me know the main person I had been dealing with was let go.
---
Our Wedding Limo
Reviewed on

7/31/2012
Cynthia B
Our wedding limo was a great addition to our wedding day. We ordered an Escalade limo that was just the right size for our 14 person bridal party, photographer, and few famlily members. Our ceremony venue was less than a mile from our reception venue, and the driver was kind... Read More enough to make additional trips for family members so they could avoid taking a cab. Overall, the service from the point of price negotiations, to the end of our wedding day was excellent, and the price was right!
---
Great service
Reviewed on

7/12/2012
Corinna C
They were punctual and our driver even took a moment to give me some words of wisdom about a rainy wedding day that really made me feel better. He was so sweet!
---
Limo
Reviewed on

5/13/2012
Eileen A
My experience with this company was pretty great. Good service, great driver, he even helped me with my dress before walking down the aisle. Great service!
---
First class treatment
Reviewed on

3/11/2012
Heather V
Worked with Holliday and she was so easy to work with and accommodated everything I needed. The guys who drove me were so nice and always complimenting me! They were awesome
---
Love it!
Reviewed on

3/09/2012
Amal A
My point of contact at Ambassador Limo was Holliday. I contacted her early in December and kept in contact with her up until a week before my wedding (2/19) which was when I booked the 1933 Packard Limousine. Excellent service and a great vehicle!!!!
---
Excellent Service
Reviewed on

1/25/2012
Andrea R
Right on time and VERY professional!!
---
Great Service
Reviewed on

10/25/2011
Rosita d
We were one of the first to use the 1933 Packard they have recently acquired. What an excellent car and amazing service during our rental.
---
Good Service
Reviewed on

7/30/2011
Kimberly T
We rented the older Rolls Royce they own to get from the ceremony to the reception. It was a beautiful car! Our chauffeur was very courteous and made sure we were comfortable the whole way.
---
Great!
Reviewed on

5/07/2011
Susan D
Our driver was great! The limo was clean and comfortable. We even had the red carpet rolled out for us when we got into the limo after our "I do's". Overall, a great experience!
---
Great Limo But No Air Conditioning
Reviewed on

5/04/2011
Kristin K
We used Ambassador Limo for our wedding as the company came highly recommended by many vendors. Our initial conversations and planning were delightful. However, things began to take a turn during the contracting process, which was cumbersome and confusing. On our actual... Read More wedding day, we used 2 limos for our bridal party. Both were beautiful. Only catch is the one did not have air conditioning - which as you may guess is not ideal for a wedding in Florida heat. As such, half of our wedding party arrived to the reception to take pictures sweating and flushed after a 45 minute car ride. We also used a passenger bus to shuttle guests from our hotel to the reception and back. The driver seemed to think he only had one run at 9:30pm and was about to leave and not return for the night. Fortunately our photographer was outside and came rushing in to let me know that the driver was going to leave for the evening at 9:30pm instead of begin a continuous loop until 11:30pm....a bit of a difference, which was clearly detailed in the itinerary we submitted during the cumbersome contracting process. All in all, we paid a premium for poor service and an ill-equiped vehicle.
---