Home

Amber Springs By The Springs Events
About this Vendor
By The Springs Events-Rustic Elegant Venues
Amber Springs helps you find the rustic wedding backdrop of your dreams with its beautiful water features & bridges that sit adjacent to the outdoor ceremony sites. Also, 16 hours, a personal payment plan, & your choice of vendors make your wedding experience easy & perfect!
Amenities + Details
Amenities
Bridal Suite

Handicap Accessible

Liability Insurance
For more details about amenities, please message the Venue.
Contact Info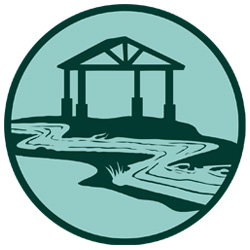 14135 Laramie Trail, Montgomery, TX
Perfect location for the DIY bride
Reviewed on

1/13/2014
Lindsey
Amber Springs is located in a beautiful area with wonderful landscaping for photos. There were 2 main reasons I chose to go with this location: (1) You get the venue from 8 am until midnight. This means that there is plenty of time to get ready at the venue itself as well as be there for any set up. A lot of venues seemed to offer 4 hour time slots for renting, leaving you with concerns of feeling rushed and getting everything done in time. At Amber Springs the whole day is yours to do as you please on your own time schedule. (2) Since you are simply renting the building and must bring in all of your vendors this leaves the most opportunity for creativity and making your day exactly how you want it. This location is perfect for the DIY bride who wants to have the ability to plan and create their entire day. It does create more work than the "Choose option A or B" venues who have their own vendors though, so I would recommend it to those who have the time, energy, and motivation to create their wedding vision. Sweet manager (Linda), beautiful grounds, and all the flexibility you could possibly want for the perfect day - I would definitely recommend using Amber Springs.
---
BEST VENUE IN THE WORLD!
Reviewed on

2/25/2014
Michelle
This really was the best venue for the relaxed but elegant southern wedding I was looking for. Everything is DIY, which worked perfect for me as I wanted a simpler setup. They had a preferred vendors list filled with excellent companies who were more than happy to go above and beyond for any bride at this venue. As soon as the vendor's knew I was getting married at Stonebrook Hall, they immediately knew what the venue needed and made excellent suggestions as to what would look beautiful at the site but still matched my style. Really, it was the relationship between the vendors and this gorgeous venue that made everything jive the day of the wedding. Although there was another wedding the same day as mine on the other side of the property, I was amazed that you couldn't hear them at all while we were there. There was PLENTY of parking for my guests (and vendors) and I loved the fact you could have the ceremony both inside and out, depending on weather. 165 guests showed up, but there was still plenty of space both in the hall and outside for more; it was a very comfortable number. Definitely recommending everyone to use Amber Springs, one of my bridesmaids just signed the contract for Stonebrook Hall last week! So excited to go back!
---
July Wedding at Amber Springs
Reviewed on

7/19/2013
Ashley H
I recently had my wedding at Amber Springs in Montgomery at the Stonebrook Hall and it was everything I hoped and expected it to be. The venue itself is beautiful, a white stone hall with dark wooden rafters, and wooden accents. Because it was July we did our ceremony and reception both indoors (but there is an outdoor area) and it worked perfectly. It is especially nice that you are able to reserve the venue all day from 8:00 am until midnight. With the dressing rooms for both the groom and the bride, we were able to be there well before the wedding and I was relaxed knowing that we had all of the essential people already there and getting ready. Linda was so nice to work with, she really works hard making sure you have what you need and what you want.
---
Reviewed on

7/21/2015
Although I booked with Linda, I appreciated the help Jael provided during my wedding planning. Management change made a world of difference! I loved that my calls were always answered. My ceremony was offsite but I still loved having all day to have vendors get the hall ready for the reception. I used a lot of the preferred vendors and found that their prices were unbeatable.
---
Beautiful Wedding Venue!
Reviewed on

7/21/2015
My husband and I were more than pleased with Amber Springs. We held our reception in the Pine Hall and it was absolutely beautiful. The updates that new management has done really enhance the hall's beauty. The attention and service we received from Amber Springs staff was amazing. They were very quick to answer calls and emails, and were incredibly helpful. They made the entire planning process very easy! I highly recommend this wedding venue!!
---
Rustic Elegance at its Finest
Reviewed on

6/02/2015
Ashley R
Amber Springs- Stone Brook hall really exceeded my expectations of my dream wedding of rustic elegance! The grounds were beautiful, the reception hall was perfect and the staff was professional. Only issues I had were the AC in the bridal suite wasn't cool enough with all the lights we had and people in the bridal suite, it was hard to cool down. The outside ceremony area had a water drain right in the middle where guest seating was and the lawn was to wet to have the ceremony outside, but in Amber Springs defense, We are having record breaking flooding during the wedding week. Overall exceptional venue and professional staff.
---
Beautiful!!
Reviewed on

3/30/2015
Emily R
I LOVED THIS VENUE! It was so so so beautiful and I couldn't ask for anything better! Throughout the process, I was getting a little skeptical on my choice of venue because it was so far away from where I live and all my guests live, but it was SO worth it! My mom and I would make Saturday trips to Conroe about every month and just slowly plan everything out. I love that Amber Springs allows you to bring any vendors you want to their venue. This allowed us to make our wedding 100% personalized. It couldn't have gone any better!
---
Great Venue!
Reviewed on

1/09/2015
Lindsey A
Jael made me feel comfortable from day one. She was such a joy to work with. Amber Springs helped me with ideas as well considering I didn't have a wedding coordinator. Super sweet and professional staff. I highly recommend this venue!
---
Wedding in October '14 at stonebrook
Reviewed on

11/03/2014
Heather F
I got extremely lucky with the weather and was able to enjoy this beautiful venue'a outdoor ceremony area. The bees were a little out of control and wished they would have sprayed before hand. Other than that small complaint everything worked out perfectly. I had no electrical issues, everything came together smoothly. If you're a bride looking for a diy venue to have your own image turn into a reality, this is the place for you!
---
Beautiful Venue Great Value!!!!
Reviewed on

7/01/2014
Absolutely LOVED the venue and the value!!!! However my only complaint is that at the beginning, it was very difficult to get my calls and emails answered through Linda. Ever since they hired the new manager JL, all my calls and emails were returned and answered. She went above and beyond to make sure we had all the information we needed to plan our wedding. She even made sure we had new furniture in the brides room! She also allowed us to schedule several appointments for us to come and view the venue which was essential for planning! Our day ended up being beautiful and we are so happy we booked here.
---
Everything I had hoped it would be!
Reviewed on

6/17/2014
Carolyn Q
The venue was gorgeous and accommodating. Under the new management, I found that any of my questions were immediately answered. The venue was always open to us popping in to see something or check something as we got the details in order. There were a few things we thought were included in the price (like chair set-up) that weren't, but the additional cost wasn't too terrible. The only trouble we ran into was a neighbor complaining about the noise level, along with the other facility on the property having music so loud we could hear it during our ceremony. It worked out for us because of the timing, but I can see how that would be a problem for other ceremonies. It was a coincidence that it worked out okay for ours.
---
Loved the venue...
Reviewed on

6/04/2014
Katie R
Amber Springs was great!! We were in Stonbrook hall and it was absolutely gorgeous!! The staff was always very helpful and would call/email back within 24 hrs. We only had issues the day of the wedding. I knew (as part of the contract) that they would be having tours the morning of the wedding while we were setting up and getting ready, but I was not okay with men walking/looking into the bridal room while my bridesmaids and I were changing clothes. There was no forewarning that they would be coming into the room and they surprised us a couple of times. Also, during our ceremony there was rap music being blared from one of the houses that backs up to the property and it was being done on purpose. People in my family missed the entire ceremony because they were trying to get her to turn it off or even down. I emailed Jael the Sunday after our wedding and have still not heard back about this issue.
---
Stonebrook Hall = Rustic Elegance!!
Reviewed on

1/23/2014
Nicole
I just recently had my wedding at Amber Springs in the Stonebrook Hall. The negatives: it was a little pricy and far from any hotels. The positives: absolutely beautiful! The Stonebrook Hall is the perfect combination of rustic and elegant. Linda was so nice and helpful, I could call anytime I had questions. For $20, she had someone come and put out all the chairs for the ceremony. They provided all the table and chairs, we only had to worry about the decorations (but the place was so beautiful that it barely needed decorating). My wedding colors were plum and champagne, but the white stone walls and dark wood beams can compliment almost any color combination. I would definitely recommend this place to anyone wanting a wedding in the Woodlands/Conroe area!
---
Amber Springs Wedding Venue
Reviewed on

1/23/2014
Samantha B
Everything was perfect, just need more management for better communication.
---
Absolutely Beautiful
Reviewed on

1/02/2014
Randi C
This venue is beautiful. I was hoping to have my ceremony outside, but it was way too cold so we ended up having it inside. It worked out perfectly. Pine Hall is beautiful. The only thing I can say semi-negative was the lady that runs the place seemed really confused most of the time, I received a couple of emails from her with another guys name in the place of my husbands, and an email asking me if I wanted to sell my wedding stuff BEFORE my wedding. I know she has a lot of weddings to handle, so that's why it didn't bother me too much. Overall, I had the wedding of my dreams and I wouldn't have picked any other place. I highly recommend this venue.
---
As Good as It Gets
Reviewed on

9/22/2013
Karen W
There were several things we did "right" for my daughters wedding and using Amber Springs as the venue was top of the list. Linda is very easy to work with and helpful, but not in your way. The venue was clean and pretty before we decorated, which only means you don't really have to do too much to make it beautiful. We used a bartending service and cake lady that was one of Amber Springs recommendations. They were great. Provided exactly what they said they would, if not a little more and were very friendly. I can highly recommend Amber Springs for your wedding or party. So much room and a great price.
---
Beautiful Venue!
Reviewed on

7/23/2013
Michelle L
This venue is just as gorgeous as it is in pictures! Having the venue for an entire day, versus a few hours before like other venues, definitely worked in our favor! I was able to decorate the venue the day before my wedding since there was not a wedding that particular day (extra plus). Linda and her husband were very sweet and flexible. Linda even helped out during dinner! They answered all questions with full knowledge and made me feel comfortable, with no anxiety, for my big day. I would definitely recommend this venue to anyone who is venturing north for their wedding. Wonderful people, wonderful venue!
---
After the Wedding review
Reviewed on

7/22/2013
Great location and Linda Brown was terrific!!!
---
Beautiful Venue
Reviewed on

7/18/2013
Brittany L
The country pine hall was perfect for our rustic themed wedding. We got a great price and the hall was the perfect size for our 150 guest wedding with plenty of room to spare. We had the venue the entire day so we could set up in the morning, just make sure you have some friends to help! We also chose all our own vendors so we could design our wedding exactly how we had envinsioned. The venue also looked great both inside and outside in our pictures.
---
Great Venue!
Reviewed on

7/16/2013
Caroline G
Loved the venue and my guest had nothing but great things to say!
---
It was beautiful
Reviewed on

5/18/2013
Chelsie R
If you are a control freak and like to plan everything down to the little detail then this place is for you. If you want things done for and want to minimize stress dont choose this wedding it is all do it yourself. I loved it the venue is beautiful and it was so personalized. Great price and you get the place to yourself. Linda is great to book with!
---
Amazing Place
Reviewed on

5/15/2013
Brittany R
I loved Amber Springs! I was able to pick all my vendors that fit my style. The landscaping was beautiful. I was also able to set up the day before because the venue was available. I also loved being able to have it for 16 hours and that my time wasn't limited!
---
Simply Perfect!
Reviewed on

4/24/2013
Amy S
My husband and I got married just about a week an d a half ago. Amber Springs was simply perfect for us. We went to see Amber Springs for the first time, it was a Sunday evening in June. We met up with Ms Linda and she gave us a tour of the place. We spent the next 2.5 hours with her. She immediately made us feel like family and treated us that way throughout the entire process. Her bridal garage sales, her open houses and her list of vendor suggestions is top notch! She helped us with so much. Even with it was just an ear to listen to me, or an idea, she was incredible. The facilities are gorgeous. I immediately fell in love with the scenery, the smell of the pine hall and the rustic look of everything. The fact that we get the facilities ALL day long was also a very big plus! We were so happy with our choice. They really are the best place and they will take very good care of you! Thank you Ms. Linda! Love Amy & Elvis
---
Amazing!!
Reviewed on

4/23/2013
Sarah D
We just had our wedding here on April 6, 2013. The venue was everything I imagined it would be. It was beautiful and the staff was wonderful and very easy to work with. I would recommend this venue to anyone. When my sister gets married she wants to get married at one of the Spring's venues!!
---
Amber Springs
Reviewed on

3/25/2013
Phoebe G
This place is simply amazing and Linda is really sweet. I had so many compliments as to how beautiful and quiet the venue was.
---
Send Message