Home

Amy Mullarkey Photography
About this Vendor
Your moments in life, love and laughter…
I will capture them all. I will tell your love story artfully, carefully and seamlessly. Weddings are wonderful for a story-teller like me. I love being surrounded by people in love, people celebrating love and a rockin' fun party!
Details
Contact Info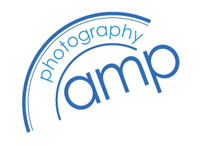 Saint Petersburg, FL
serving West Coast Florida and destinations worldwide
Perfect for our wedding
Reviewed on

9/14/2013
Ryan S
Amy was a delight to have as our wedding photographer! She was incredibly helpful and considerate to our requests and kept our best interests in mind throughout the entire day. Because of her direction and skills my wife and I have the most amazing photographs that captured an absolutely amazing day. I am very satisfied with her services and am very glad that we were lucky enough to find her as I don't think anyone else could have done a better job. Amy's photographic style allows her to capture moments that are genuine and capture the subtle beauty within them. I would definitely recommend her for any couples that want a photographer who doesn't rely on trends, has a natural eye for light and takes photographs that are truly timeless.
---
Engagement and Wedding Photos
Reviewed on

9/24/2013
Dani G
Looking back on all of the decisions that went into our wedding day, hiring Amy as our photographer was, by far, our best one. From our first conversation, I felt that she knew exactly what I was looking for in our photos. She made me feel at ease during our engagement photos (despite my self-proclaimed awkwardness!) and was so flexible in allowing us to choose the setting for our shoot. Despite a short deadline (due mostly to my indecisiveness), she had our photos back to us so quickly and with plenty of time to spare to order our Save the Dates. As wedding day approached, I felt like she kept better tabs on me than I did myself, and was so helpful in recommending "must have" shots and a timeline for the wedding day. Not only did she capture such amazing portraits and photos of the ceremony, but she also had such a great eye for capturing all of the fun of the reception that, as a bride and groom, you sometimes are too busy to see for yourself. We have received so many compliments on our photos and our friends and family have told us multiple times how great Amy was during all of the festivities and how hard she worked all night. I am beyond happy with both our wedding and engagement photos and cannot recommend Amy enough!
---
Call Amy!
Reviewed on

9/24/2013
Holly S
We were lucky enough to work with Amy prior to our wedding on other projects and when the need arose for a wedding photographer, Amy was one of my first calls. Several guests commented on how great she was - dancing along with everyone during the reception as she snapped away. Most importantly, we have nearly 1,000 wonderful wedding photos - I'm having trouble narrowing down my favorites. If I had a reason/opportunity to hire Amy again, I would and I would recommend her to my engaged friends.
---
Amazing Photographer!
Reviewed on

9/17/2013
Amy D
One of the most important vendors for a wedding is the photographer. I spent countless hours reviewing websites and meeting with photographers for our wedding. I loved Amy's photos from her website, and once I met her I knew she was the perfect photographer for our wedding. She is instantly someone you want to be friends with! She has the most creative ideas for photographs, and her approach is never rushed. My wedding photos were amazing thanks to this talented lady. I highly recommend her!
---
Blessed to have found Amy!
Reviewed on

9/16/2013
Kelli S
Amy is a talented and brilliant photographer! From the beginning she was caring, considerate, creative and extremely attentive. From the getting ready photos all the way through the reception photos every time I look at them I get to replay every moment of the day over again! Since our family had to travel to our wedding spot most of them could not make it, Amy did a great job of capturing the whole experience. We have had nothing but the highest of compliments on every photograph she took. For having a small wedding it was great having a photographer (and her assistant) that felt and fit in like family. Looking back on the photos I just wonder how she did it all! The photos she took are breath taking but she really created a great bond and experience that I will cherish forever. We look forward to using Amy in the future and highly recommend her to anyone looking for the perfect photographer!
---
So wonderful and easy to work with.
Reviewed on

9/12/2013
Katie C
Amy shot my wedding in May 2013. She was fantastic, bringing a great balance of listening to what I wanted and giving her professional opinion. She helped me feel so at ease. She is so friendly and professional- quick to respond to all emails and calls. I love my photographs! And so does my husband and our families. She worked with our personalities and kept everything so natural..which was exactly what I wanted. I absolutely recommend Amy!
---
The best of the best!!
Reviewed on

5/29/2013
Ivelise F
There aren't enough words to describe how much we enjoyed our photography experience with Amy. She did both our engagement and wedding photos; we loved all of them and truly had a great time working with her. We were nervous at first because we are both uncomfortable in front of the camera, but there was no need to be. Amy has the ability to catch the most beautiful and natural moments you didn't even realize happened. She is simply amazing to work with and went out of her way to make sure we were happy. We 100% recommend her to anyone looking for quality photography service and we look forward to working with her again for our future events.
---
Our experience w/Amy :)
Reviewed on

4/30/2013
Sheyla O
I originally had another photographer (friend of mine) and they ended up canceling last minute about 2 months before the wedding. I was a mess! I was freaking out and then my coordinator/florist referred me to Amy. I was very nervous I wouldn't find a photographer to fulfill my needs. But as soon as I spoke to Amy I just knew everything was going to be ok! She is so friendly and very easy to talk to. My husband and I absolutely loved her attitude and excitement. She was more than just a "vendor", she became almost like a friend. Weddings can get crazy, and very stressful for those who are planning it, but Amy made the photography part so easy. She kept in touch before and after. As for the pictures, they came out amazing! I love her attention to detail and her style of photography. All my guests loved her and I would definitely recommend her to everyone! I was very blessed to meet such a positive person! Keep doing a great job Amy!
---
Beautiful, timeless photography and a pleasure to work with!
Reviewed on

4/16/2013
Camelia M
I feel so lucky to have found Amy when we were looking for a wedding photographer. I was frustrated because I couldn't find someone that had the same vision and that was also in a range we could afford. Amy was great at listening to what we wanted and she has a fantastic personality which makes it so easy to work with her.
---
Amy is the perfect photographer for your wedding!
Reviewed on

4/10/2013
Kate R
I would definitely recommend Amy to everyone as not only does she take beautiful photographs (I LOVE my wedding pictures that she took) but she's fantastic too! Amy's photography perfectly captured the beautiful colours and feel of the day and she got so many great little moments from the wedding - I don't know how she would have managed to have been there for all of them! She's lots of fun to have around too and great to work with - she did a fantastic job of directing the guests without bossing anyone around. She's very responsive and reliable and was quick to get the photos back to us (even sending us a couple of taster ones the day after the wedding!) and she was very flexible in terms of how many hours we needed (even staying another hour when we changed our minds on the day). All my family loved her - it's almost like we made a friend rather than just hiring a wedding photographer! :) Amy certainly goes beyond what is expected to make sure that you are happy - I would recommend her to everyone and would definitely hire her again in the future.
---
Call Her! She's Absolutely Amazing!
Reviewed on

4/08/2013
Taina V
My biggest wedding priority after the groom and officiant was my photographer--I kid you not! When I found Amy's photos online, I knew I wanted to meet her. Her photographs are striking and feel natural, which is exactly what my husband and I wanted. When we met her, we knew that she was the one. Above all, she's a joy to work with. There's no pressure or drama, and she's definitely one of the coolest people I've ever met! It was perfect. Thank you, Amy!
---
Better Photographer than I Could Have Ever Imagined
Reviewed on

3/14/2013
Amy T
Amy Mullarkey was the photographer for my wedding at the Grand Plaza, St. Pete Beach, Florida. I could not have asked for a better photographer. Amy was so easy to work with and the photographs and album turned out great. I loved her photography style and she really captured the entire wedding experience in her photographs.
---
Absolutely the best choice!!!!
Reviewed on

1/14/2013
Katie S
My wedding took place in Clearwater, FL and I was planning the entire day from Canada. Needless to say, I needed to do a lot of research on wedding forums/read reviews to narrow my vendor search. When it came to photography, I found Amy's website and read all of her reviews before making the decision to call her. Her website was the first thing that stood out for me; very professional, well kept, and her portfolio was amazing. After speaking with Amy on the phone, I was set on hiring her. She was so completely down to earth, not pushy or sales-y. She was honest and was the only photographer that I spoke to who gave insight on the best time of day to have the wedding. We had been working together for a few months prior to our wedding in October 2012. Amy was with me (at a distance!) the entire time. She would call me, email me, and do everything in her power to make me feel at ease. When we finally were able to meet before the wedding, my entire family absolutely adored her, and were so thankful that she took the time to meet with us and walk with us through the possible different shots and placements on the beach. The work that Amy performed the day of our wedding is something I will cherish forever. Amy made sure to capture shots of every family member that made the trip to FL from Canada and out of state guests. My guests at the reception (60) all raved about how lovely and friendly Amy was. Amy was like family to us all. I highly recommend Amy for your photography needs. If you are from out of state or out of country, please don't hesitate to make an appointment with Amy. If you have the chance to meet with Amy in person, I highly recommend you do so. She will have you at ease in no time. A truly gifted individual she is.
---
Wow!
Reviewed on

7/12/2012
Bridget W
We are so incredibly happy with our photos and our experience with Amy. She is a truly gifted and talented photographer. Amy really cares about her work and catching amazing moments, which is priceless. She made our engagement/wedding photography a great experience. We have received nothing but compliments on both our photos and how awesome Amy was at the wedding. She is "good people" as my husband and I like to say. We have full confidence in Amy's ability to capture beautiful photos. I've recommended her to every bride-to-be I meet! We have a trash the dress session scheduled in the fall and we cannot wait. Honestly you cannot go wrong with Amy and I could go on forever on how you need to have her be a part of your wedding.
---
Amy was Amazing!!
Reviewed on

5/02/2012
Nicole D
We were recently married 3/3/12 and Amy was amazing!! She was extremely professional, talented, and so great to work with! She was energetic and had such a passion for her work. I was confident from the day we met that she was the right person for the job! She captured everything we could have asked for and more! Amy made my husband and our bridal party so comfortable throughout the day! And she turned around our photos and album EXTREMELY quickly! She is gifted and passionate and it definitely shows with the top notch quality of her work! ~ Nicole (1 happy bride)
---
Best Wedding Photographer!!
Reviewed on

3/13/2012
Jennifer Z
We felt so very fortunate to have Amy photograph our wedding. We live in Colorado and got married in Maryland so I didn't meet her until just before our wedding. As soon as I met her I knew that having her be our photographer was the best wedding planning decision I had made. She is an extremely enthusiastic and talented photographer. She captured moments that I had no idea she was around for and they are some of our favorite pictures of the day. She is so friendly and wonderful to work with. I recommend working with her any chance that I get.
---
AMAZING!
Reviewed on

2/22/2012
Amber Z
I honestly can't say enough amazing things about Amy. Not only is she an extremely talented photographer, but she has the most amazing personality, which makes for an overall wonderful experience. Nearly four years later, my husband and I STILL get compliments on our engagement and wedding photos. She was able to give us exactly what we wanted in our photos - some traditional photos for our family and some with a distinct photojournalism quality that we really wanted. She is such a true professional that she never once got in the way at the wedding. She got the most amazing shots without us even knowing she was there. I honestly wish that all of our wedding vendors were as wonderful to work with as Amy. I highly recommend her for any of your photography needs. You won't be disappointed!
---
We were thrilled!
Reviewed on

1/22/2012
Sarah F
We were thrilled not only with our photos by Amy, but also with her professionalism, service and personality. She and her assistant were so easy to work with and very accommodating. We had many grandparents and extended family who came from out of town and we had beautiful photos of each and every person who was there. The day after the wedding so many of our guests commented on how hard she worked the whole day and evening. In addition, our photos were online in less than two weeks and we had our proof book by the time we got back from our honeymoon. The photos are gorgeous, classic and timeless. She captured each moment seamlessly while also creating beautiful portraits of us. We couldn't be happier! We also ended up ordering a wedding album from her and she managed to get that to us in a timely manner as well. I can't say enough wonderful things about Amy.
---
Send Message