Home

Andrews Wedding Ceremonies
About this Vendor
Making Your Ceremony Romantic & Simply Yours
We capture your love story through our consultations, our planning manual and listening to your wishes for your dream wedding. Visit our website for more information about our officiants and availability or call us at 817 422-3901 Bilingual Officiant now offered
Details
Civil Union, Commitment Ceremony, Non-Religious Ceremony, Religious Ceremony
Catholic, Christian, Interfaith, Jewish
Contact Info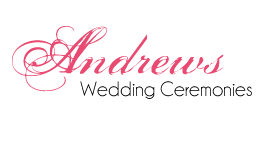 Very professional and perfect for us
Reviewed on

3/28/2013
JUNE S
Peter was great. He was flexable with last minute changes and very helpful in planning when we didn't have a plan! We recieved many compliments from guests on his service.
---
Amazing!!
Reviewed on

6/24/2013
Michelle R
Our ceremony was the most beautiful ceremony I have ever been to! I am still receiving compliments and its been a week since we were married. Peter Andrews is an amazing minister. He made the experience so enjoyable and peaceful. We had pland on getting married by justice of the peace but had to change at last minute. My fiance (now husband) looked on the internet and we discussed and decided to go with Andrews wedding ceremonies. I am so very happy we did! The Lord was definitley watching out for us. This was the best decision we made. I couldn't be happier witht he way everything turned out. Thank you Peter for a beautiful experience and ceremony!
---
Best Wedding Ceremony!
Reviewed on

6/02/2013
JESSICA D
Andrew was awesome, his well balanced mix of comedy and seriousness was well received by the guests and some even commented that it was one of the most unique and best ceremonies they have been to. Andrew met with us beforehand and helped us pick out our vows and the ceremony proceedings as well as had some choices for his attire at the wedding as well.
---
Brides Review
Reviewed on

5/21/2014
Kristen S
Doug is the best! He is so great to work with and he is a really good person! Couldn't have been happier and felt more comfortable
---
The best to marry you!
Reviewed on

9/18/2013
Andrea K
My husband and I recently got married and were so honored to have Peter Andrews as our officiant! We had met with other officiants but as soon as we met him, we knew he was a match for us! Mr. Andrews was extremely easy to work with, so polite and friendly and you can tell he loves what he does! Our ceremony turned out so beautiful because of him and we can't thank him enough! Everyone loved our vows and loved him (my mother even wants him to represent her at her funeral!!!!)I highly recommend Mr. Andrews to marry you!
---
David was outstanding!
Reviewed on

8/07/2013
Ashley B
David was our officiant for my June 27, 2013 wedding. He was amazing! My husband and I were looking for someone who was humorous and closely resembled our personality. He was the one! He was extremely professional and helpful when it came to our vows. We only had to meet with one officiant to know he was the one for us!
---
Love the Ceremony
Reviewed on

6/27/2013
Kate D
We actually had another officiant set up, but he had a family emergency and had to cancel a couple weeks ahead of time. He scheduled Peter Andrews as a replacement, and we couldn't have asked for a better ceremony. Even on short notice, Peter met with us for a cermony session. We were able to pick out all aspects of our ceremony. Peter was able to seemlessly work in all three readings that we wanted into the opening, address, and closing. Andrews Wedding Ceremonies has a very helpful ceremony guide to help you walk through all aspects of the ceremony and make it just right for you :) We were able to mix both traditional and modern aspects to make it fit us! Great to work with!!!
---
WONDERFUL!!!
Reviewed on

6/26/2013
Pascha G
My husband and I did not belong to a church and wanted a religious neutral wedding so we decided to go with Peter Andrews. We had not been to many weddings so he helped us to better organize our ceremony and gave us ideas on how to tailor readings to our needs. We got married near an airport, needless to say there were moments when we thought a plane would land on us, and Peter used good humor to get us through without an awkward pause. We received SO many comments from our guests on how wonderful Peter was and how he had the perfect amount of humor and sincerity in our ceremony. His slight accent was also a nice touch :)
---
Only book if you are okay with a very traditional/typical ceremony
Reviewed on

6/04/2013
Melissa M
I waited a few weeks after our wedding to write this just to make sure I had time to really think it over and give a fair review. It seems that Andrews Weddings has really high reviews from most other people, so maybe we just had bad luck. We wanted our ceremony to be personal, but because Peter obviously didn't know us and we only met once, we went ahead and wrote out a ceremony that we felt reflected our relationship. It was pretty short, not anything super wordy, and very light-hearted. I sent off the ceremony to Peter a few weeks before our meeting and he said aside from a few minor changes it was great. When we got there he didn't have it, but was able to print out a copy to go over- I will give very high marks for the time he spent with us reading over the ceremony and making suggestions (he wanted to cut a few things, add a few, and asked that he be allowed to improv some of the sections, which we agreed to). We left feeling really good and everyone had agreed to a ceremony they felt comfortable with. However, at the wedding it felt like Peter hadn't glanced at our ceremony at all since our meeting 2 weeks earlier despite knowing it was something he hadn't done before. He completely misread the name of one of my grandfathers who has passed away, which really upset my grandmother. He completely bungled the one anecdote about our relationship that I specifically told him was important to me, read parts of the ceremony that he had asked us to cut, seemed totally uncomfortable for most of it (lots of awkward pauses, stops and starts), and then was about to announce us as "Mr and Mrs X" (I kept my name and made a point of emphasizing that at our meeting) until I turned and corrected him. He kept telling us that all of the edits he made to our original draft were so that he would feel comfortable enough to not just read the paper so that he wouldn't lose people's attention- I would much rather he have read straight off the paper than what we got. I know that this was probably because we didn't go with one of their suggested ceremonies he was more comfortable with, and he did fine in the areas he asked to be able to improv, but we really hated all of the suggested ones in the packet they send you upon booking. One of their "most popular" ones was the single most sexist thing I have ever read (men's needs: hot wife who keeps the house clean and puts out. women's needs: financial security and cuddles). Bottom line, we were told that they would tailor their ceremony to fit what we wanted and we were so disappointed with the end product. I hoped that no one had noticed the mess ups, but my mother and one of my bridesmaids both mentioned the grandfather issue, the awkward pause with my name and knowing that the personal story I'd emphasized as being so important to me was unintelligible. After the ceremony, my husband's words were just, "Well he butchered that." All in all, it wasn't the end of the world and the rest of our vendors were wonderful. Peter was very nice, and I think would be more than sufficient if you just go with one of their suggested ceremonies. I would not suggest using them if you would like a more personalized ceremony.
---
100% satisified
Reviewed on

5/02/2013
Lori B
I have to be honest, I selected Eben Gourley of Andrews Wedding Ceremonies to officiate our wedding based soley on reviews I read online so I wasn't exactly sure what to expect. But after meeting Eben in person during our pre-wedding consultation I knew he was perfect for us! The readings and prayers he selected for us were exactly what we wanted ~ spiritual without being overly religious, classy with a hint of playfulness and casual and comfortable without sounding sloppy. We could not have been any happier with the ceremony that Eben performed!!
---
Ceremony
Reviewed on

3/29/2013
daniela p
Peter Andrews did an amazing job! He is funny and professional. Our ceremony will be something we will remember forever and he made it unforgettable with his charm and passion! Thank you Daniela and Shane
---
great officiant
Reviewed on

11/24/2012
Maria M
our officiant Peter was great. He was very nice and very helpful. We got a lot of compliments on our ceremony.
---
Great Officiant
Reviewed on

11/08/2012
Brandi R
Peter Andrews was so great to work with. He is a great speaker and worked with us to give my husband and I the ceremony we wanted! He was also very great at the rehearsal.
---
wedding 10/5
Reviewed on

10/16/2012
Kellie V
Peter was truly amazing at our ceremony. He helped us come up with the readings and vows and truly made our ceremony ood to remember forever. I recommend him to anyone who is looking for someone who cares about your wedding day.
---
The Perfect Officiate
Reviewed on

10/05/2012
Ciera S
Peter Andrews did a lovely job at our wedding! His personality, South-African accent, and professionalism really won us over. We had to Skype with him for our consultation since we live out of town, but he made it effortless. One of my favorite things about his company is that he sends you a Ceremony Manuscript when you book them. I know we all Google a thousand things when planning your wedding, but after reading it several times it really did help with picking our ceremony vows, ring vows, and everything else to be included in the ceremony.
---
Don't look any further!
Reviewed on

2/09/2012
Reina O
Peter Andrews was so professional yet personable, we felt right at home with him. Family and Friends still remark about his personality and repeat what he said to us on our special day. How many of you remember other peoples ceremonies or vows? Andrews Wedding Ceremonies make your day memorable for the Bride/Groom and your Guest!
---
Peter Andrews
Reviewed on

1/09/2012
Mallory M
I used Peter Andrews for my wedding ceremony and loved him! He really listened to what we wanted and made sure we were both comfortable with everything. He made sure to get there early to the wedding site and came in and meet with me and my fiance in our suites to make sure we were both calm and doing well before the ceremony. He really made us feel at ease and I would recommend him to anyone. Thank you!
---
Peter Andrews Rocks!!!
Reviewed on

11/01/2011
Misty H
My wife and I were both extremely nervous about picking an officiant for our wedding. We quickly realized that more than anyone else in the ceremony, the officiant's style, demeanor, and presence would set the overall tone. My wife and I are both religious but we wanted to avoid a heavy-handed "fire and brimstone" tone or an over-the-top "church revival" flair to our ceremony. Peter absolutely exceeded our expectations. He was perfect: warm, genuine, personable, solemn, and upbeat. He managed to interject the perfect amount of light-hearted humor, to keep everyone engaged, yet maintain the solemn dignity of an important religious ceremony. We were able to custom tailor our ceremony (i.e. vows, address, ceremony of the rose) and it fit us perfectly. We customized our vows to a significant degree and Peter definitely went the extra mile for us. He is professional, kind, and a genuinely caring person that you can absolutely depend on. I recommend him without any reservations.
---
officiant
Reviewed on

10/18/2011
Jessica J
Peter is very friendly and made our special day just perfect! The ceremony was short and sweet with a lovely message
---
AMAZING :)
Reviewed on

10/16/2011
Yuliana U
I used Andrews Wedding Ceremonies and had Tom as the officiant at my wedding. He was absolutly great. He kept the ceremony short and sweet without missing anything important. He was just funny enough to get everyone to chukle every now and againt yet he made sure that the ceremony never lost its meaning. He met with us before to plan everything out and everything ran extremly smooth during the ceremony. I highly recomend him!
---
super satisfied
Reviewed on

10/04/2011
Haydee M
Pastor Andrews was very professional, extremely kind, and very helpful with our wedding. Out of all the choices I made for the wedding he was the best one I made. Super nice, and a big hit at the ceremony!!!
---
Absolutely wonderful!!!
Reviewed on

10/04/2011
Tamra H
Peter was very personable and helped us design the best ceremony for us. He was extremely accommodating and we all, guests included, loved his reading on the differences between man and woman. He really made our day special. Thank you!!!!
---
Amazing!
Reviewed on

7/21/2011
Nicole B
Paul and I just wanted to send you a note thanking you for such a beautiful ceremony. Everyone is still talking about how great it was. We also were so happy that you and your wife were able to make it to the reception. It was such a pleasure getting to know you two. You helped to make our day absolutely perfect. Thanks so much for everything.
---
Peter Andrews- Wedding Officiant for our wedding
Reviewed on

1/26/2011
Erin W
I highly recommend Peter Andrews as a wedding officiant. I found Peter online and scheduled a consultation with him. We immediately felt at ease with Peter. We were so very impressed by his professionalism, calm and friendly demeanor and his experience and knowledge. Peter knew everything you could possibly need to know about wedding ceremonies and how they should take place, what should be said, done, read. He offered us many many selections in terms of vows, readings, suggestions on how to incorporate the personal touches we wanted to add to our ceremony. He walked us through every detail each step of the way and we were so very comfortable on our wedding day. It was such an amazing experience and I'd recommend Peter time and time again. He is EXCELLENT.
---
Perfect ceremony!
Reviewed on

11/16/2010
Saida D
Not only did Mr. Andrews open his home to us and our wedding guests, he also went out of his way to make sure our wedding day/ceremony was romantic, special and truly meaningful, not only to my husband and I but also for our family and guests. Thank you so much for everything!
---
Send Message