Home

Angela Elisabeth Portraits
About this Vendor
Angela Elisabeth Portraits
My name is Angela and I am a portrait photographer. Photography has changed how I take in what I experience. I adore the process of connecting through an external viewpoint, a camera. Some clients come for headshots or a family session not expecting to find such soul in the final images. It's part of how I see my work: to reflect you more than photograph you. The experience I share with you in my studio is designed to give you comfort and space to be who you are. Personal branding to formal portraits of yourself for your family, your image is your legacy. Come create with me. I serve Los Angeles, Dallas and the Twin Cities.
Details
Artistic, Classic, Documentary, Lifestyle, Modern
Bridal Portraits, Day After Session, Engagement, Trash The Dress
Getting Engaged, After Party, Rehearsals + Parties, Wedding
Destination Wedding Packages, Destination Weddings, Online Proofing, Digital Files, Film Photography, Printed Enlargements, Printed Proofs, Wedding Albums, Photo, Second Shooter Available, Social Media Sharing, Photo + Video
Contact Info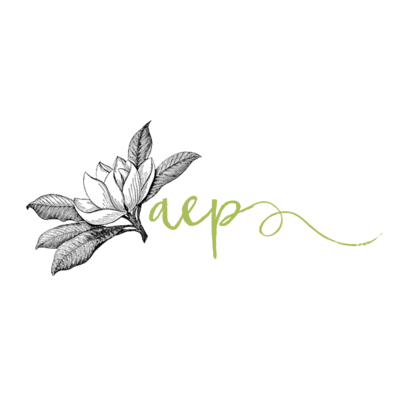 Perfectly Done
Reviewed on

6/18/2014
Father O
Angela manages a real balance between professional and part of the background. She took care of things we were too busy to think about and I have to say, she did it all with a smile. At times we forgot she was there, but the photos tell us she noticed it all. Right down to... Read More tiny details - her eyes are so able to notice the slightest thing! We enjoyed her southern charm and hospitable nature. She made everyone comfortable and fit right into things in our family. That made the day all that much easier! We can't say enough about her. We really can't. We loved working with her and recommend her very highly.
---
Reviewed on

3/20/2017
Hannah P
Angela has the best heart of any of the photographers we contacted. Her caring attitude made all the difference for us during planning and on our wedding day. We interviewed 10 photographers. Some showed us beautiful photos but seemed hard to talk to. Some were easy to talk to... Read More but didn't have a good portfolio. Angela is both a great artist and very easy to work with. We truly enjoyed her and our families were at ease with her too. She's flexible, kind and very innovative! She loves her work and she loves people.
---
Fabulous Service
Reviewed on

10/08/2014
Astrid L
We got Angela's information from a friend who met her at a wedding they attended. They told us she was really sweet and a hard working person. What an understatement. I don't think I saw her sit down unless it was to get photos from the ground. We enjoyed not having anything... Read More to worry about in terms of photography. She communicated with the other vendors to coordinate schedules and photos without bothering us except to confirm and make sure we were all on the same page. She made the most lovely photos of our wedding day and our now blended family. I will treasure them forever.
---
Reviewed on

7/19/2016
S H
OMG, Angela we were all so blessed to have you as the photographer for my cousin's wedding! You were so calm, so gracious, so giving and above all CREATIVE!! We enjoyed your spirit and your energy so much - we know Bellagala does too!
---
Understanding & Easy To Work With
Reviewed on

10/08/2014
Anna M
Angela really took time to get to know what we wanted. Our style is not main-stream and we wanted our photos to have a very individual feel. She managed to get all we had asked for into our book. We wanted a modern thank-you gift to give to guest. She suggested a phone app our... Read More guests could download with pix from the day. It was so awesome! She gave us a link and we put it on the thank you cards. Our favorite pix are right in our phones! Our friends and family love it! Angela really is a cool chick and a great artist. We enjoyed having her there!
---
Good Investment
Reviewed on

10/08/2014
Kristin G
I had no idea that photography was going to be so much of my wedding budget. I was really surprised. When I called around and emailed several different photographers and studios I noticed that many won't send a price list and that many won't allow galleries on the web. I was... Read More really disappointed! Angela was forthright and honest and straight-forward. She's got very simple pricing and offers a wonderful value. Our wedding was the last time that my grandmother was with the family. Now we have the group photos and the candids and the album and she's in all of them. I'm blown away. My husband wanted me to tell you all that she's good about being quick and natural with the couple photos and that she was easy to understand when she gave directions.
---
Exceptional
Reviewed on

10/08/2014
Sondra H
What we loved about Angela is her flexible nature and her eclectic style. She works to include details and elements that make the images tell the story as you view them. We alsmost regret hiring a videographer because the slideshow we got from her was so complete. She has online... Read More galleries that you can share with guests. Nobody does that. I really appreciated it because we have so many relatives who just dont travel well anoymore. Angela's work and integrity and quality are worth every cent. We ordred an album from her and the design she created for it is very pretty. We are thankful we found her. We are looking forward to using her for our newborn photos in the coming year!
---
Beautiful Work - Wonderful Lady
Reviewed on

10/08/2014
Amy K
Our day was very hectic (delayed planes and traffic delays) but Angel didn't get flustered at all and she kept the pace of thigns really stress-free. Our photos weren't "posey" or stiff. She has a way with kids, too. If you have the chance to book her - DO IT.
---
We Loved Her
Reviewed on

10/08/2014
Joanne S
Angela is thoughtful. Her storytelling is pretty and has a quality that other people can't grasp. She sees thigns nobody else does. She's so helpful and has wonderful ideas. Also, she isn't going to "sell" you anything. What you buy is what you spend. No UPSELLING. It's so... Read More stress-free.
---
Our Wedding Photographer
Reviewed on

6/18/2014
schanavia p
Angela went above and beyond to capture all the little details and joy that took place on our big day. With her sense of humor and respect for what she does she always put me at ease when I would start to get the jitters. Many times photographers have to act as wedding... Read More coordinators and the flow of the day can often depend completely on them. Angela was personable, professional and reliable, not to mention a blast to work with on our wedding day! We have gotten so many compliments on our photos and absolutely love them all! Angela is super flexible and willing to try new, exciting things to make your photos great. She took us to new locations though out downtown Minneapolis for our wedding shoot so that we could have the city skyline in our special day. The best part of having Angela Photography as a part of our wedding, aside from feeling like we were working with a close friend, was that we had so many people tell us how fun our photographer was and how she treated them so well. Not to mention she's the sweetest most accommodating individuals I've ever met! THANK YOU!!! I would highly recommend her to anyone.
---
Wedding Photos
Reviewed on

10/17/2013
Lisa G
Angie was really great at taking pictures of everything to capture the day. She was also available to talk prior to the wedding to get an idea of what my husband and I were like (personality wise) so she could get pictures that best reflected who we are.
---
I Was Just A Guest, But...
Reviewed on

8/22/2013
wedding g
This lady was awesome with the kids. Nothing seemed to annoy her. At one point there was a little boy pulling at her dress and she looked down and said "Yes? Would you like to take a picture too?" She let him, and then he blushed and ran off to play. Also, I witnessed her lay... Read More on the floor to get the picture she wanted. She works hard. Her dry cleaning bill must be crazy! My favorite shot from the wedding was of the couple dancing. She stood on a 6 foot ladder to get that one from above. Really nice! I'd hire her in a heartbeat.
---
Angela is Amazing!
Reviewed on

8/22/2013
Gifted and passionate, Angela makes every image count. Our ceremony was very tightly scheduled and group photos had to be limited. Angela got all our groups done in less than 15 minutes! There are about 50 people in our family and we wanted about 30 photos of various... Read More groupings. She did it. And she did it with a smile and a warm and gentle voice. She puts her client first. She thought of things most people would ignore like having kleenex for me at the altar! When we were moving to light the unity candle, she slipped them to me quickly, then took the used ones back! We didn't order an album, but she gave us one anyway, as a thank you gift! It is travel friendly and leather-bound. She put her favorite prints inside and left room for us to do the same. The outside has our names and our wedding date on it in silver. We recommend her HIGHLY!
---
Exceptional Photographer
Reviewed on

7/15/2013
Julie C
We booked Lauterbach Photography for our wedding, and Angela did an exceptional job. She is professional, energetic, a great listener, and creative. I don't normally even like pictures of myself - and I now have wedding photos posted all over my home because they turned out so... Read More great. She even got my teenagers to smile, which is nothing short of a miracle. We'll be booking Lauterbach Photography for all of our future senior photos and family events, for sure.
---
Meet The Owner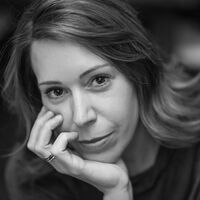 Angela Elisabeth
You can count on me to have a sense of humor and a warm heart. There is a very unique process I use with all of my couples to learn about and tell to your love story. I am not only a photographer, I am a storyteller. It is my job to learn what makes your love for each other special and to reflect it. My work is an affordable fine art approach to documenting your day. Let's discuss how you want to remember your wedding, how you want to share in the memories. Contact me today to learn more and to tell me your stories and dreams.