Home

Angela's Bridal
About this Vendor
The feeling is amazing!
Angela's Bridal specializes in helping brides choose the perfect dress. We are proud to carry lines that are exclusive to Angela's Bridal; Lazaro, Paloma Blanca, Pronovias, Hayley Paige,Tara Keely and Mikaella Bridals. We want every step of the bridal experience to be amazing for our brides.
Details
Bridesmaid Dresses, Flower Girl Dresses, Mother of the Bride Dresses, Wedding Dresses, Dresses, Alterations, Fashion
Contact Info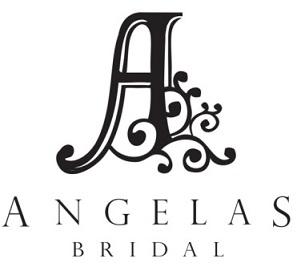 126 State Street , Albany, NY
Love Angela's Bridal
Reviewed on

10/13/2014
Karen V
I was recently married in September and purchased my dress from Angela's. Angela's was the only bridal shop I needed to go to when looking for my dress because they had exactly what I was looking for. My consultant Nora was very helpful and attentive during the first time trying... Read More on dresses. The shop is beautiful and by appointment only, so it was a relaxing experience with only me and another bride in the store during the appointment. Angela's staff is on top of everything and alerted me immediately when my dress arrived. The seamstress team was very highly skilled and made the dress look even more beautiful. I had an issue with my final fitting due to unintended weight loss so the seamstress ensured she would fix the dress and it would still be ready on time (I was not charged for the second revision which was nice). The prices at Angela's aren't that bad, but the environment and customer service is well worth the extra cost than going to a place like David's Bridal. I would recommend this shop to anyone getting married in the Capital Region.
---
Dress Heaven
Reviewed on

10/02/2014
Amanda B
I highly recommend this Bridal shop. I wasn't expecting to spend as much as this on my dress, but it was totally worth it. I went into the store with specific ideas of what I wanted. The lady who helped me -Nora- found me my dream dress immediately! It was all in all a magical... Read More experience. They treated me with respect, discretion and kindness. The dresses are absolutely gorgeous. They have many styles and the designers will custom make the dress you choose. I had an outdoor farm style wedding and my dress was more romantic than I could have hoped. Magic!
---
Loved this dress shop!
Reviewed on

11/04/2013
Mandy M
I loved everything about this dress shop! They made me feel so extremely comfortable and I would have bought my dress here in an instant if it would have been closer to my home in WNY and I could have easily made the trip there with family and friends. Highly recommend!!
---
Reviewed on

1/31/2016
Colleen D
Angela's Bridal is a beautiful store with a lot of options. Nora goes above and beyond to really help you find your dream dress. I loved everything about my experience at Angela's Bridal except i felt that the dress was still a little too big in the breast area. Other then that,... Read More i felt they were great to work with, very responsive and really help you put your look together!
---
Amazing!
Reviewed on

1/21/2016
Alisandra C
The staff at Angela's bridal was amazing! Upon first arriving i spoke with the consultant about what I was looking for and my budget. She never brought me a dress that was over my budget unless I was to choose it. All in all they knew me better than I knew myself and her choice... Read More of dress was the one I chose! Best part is, we stayed under my budget including veil. Alterations were done there, and they did them perfectly. I would tell anyone to go to Angela's bridal!
---
GREAT bridal boutique!
Reviewed on

10/21/2015
Lindsey O
From the moment you walk in, you are blown away by the beauty of both the building and dresses. There is the perfect number of dresses so it's not overwhelming (Kleinfelds), but there is certainly enough from which to choose. I think of it as quality over quantity. I had a great... Read More experience picking out my dress. The sales girl was very helpful and knowledgeable. It was not Angela's fault, but my dress took 12 months to come in and arrived just under 4 weeks before the wedding (cue the stress!) They got me right in for alterations that day and I went back the next week. I did have an issue when I showed up the Tuesday before my wedding and an important alteration hadn't been done (the seamstress apparently did not understand the ticket and did not ask). They had it done immediately, though, apologized profusely and took $100 off my alterations. The owner is lovely and the sales girls are all very friendly. They have a lot of bridesmaids dresses from w hich to choose and the dresses my girls ordered all came in quickly. Despite the stress the week of the wedding, I would highly recommend them!!
---
Reviewed on

10/11/2015
Amy K
Angela's Bridal went above and beyond to ensure that the dress I selected fit exactly as I wanted! Received many compliments on my dress and couldn't be happier with the results.
---
Reviewed on

6/06/2015
Theresa R
Angela's bridal was spectacular! From start to finish, with champagne toast when I said "yes to the dress" to being called to remind/confirm each appointment, the experience was great. I truly felt special at each appointment. I received one on one attention from the store... Read More owner, seamstress and other employees which is important to a bride. I recommend Angela's bridal to anybody.
---
Reviewed on

5/12/2015
Erin B
Great place! Friendly staff! Beautiful gowns!
---
TERRIBLE
Reviewed on

2/05/2015
Kristen J
I will say Angela's has beautiful dresses and great pricing. Beyond that- they are terrible. If you purchase your dress here- fine- I just don't suggest you get you alternation done there. They are un willing to go up and beyond to make a customer happy. I was NOT happy...
---
Excellent service, beautiful dress
Reviewed on

11/02/2014
Jeff K
My wife got her wedding dress from Angela's. She had an excellent experience from start to finish. The consultants were very attentive and helpful and made the entire dress selection process stress-free. Appointments were very flexible to accommodate my wife's schedule. The... Read More owner herself makes all of the alterations to wedding dresses and did an excellent job. The dress was very beautiful!
---
Avoid!
Reviewed on

9/15/2014
Kathleen R
I would like to share my story to hopefully prevent another bride from going through what I had to in dealing with this salon. My dress needed to be hemmed, a bustle placed & to be pressed. I had 4 fittings, each time an issue with the dress. I was dealing with the owner Janet.... Read More At the fitting Janet would come in the room for 5-10 minutes. She would verbally dictate alterations to a young staff member that had a confused blank look on her face. I never met the actual seamstress. I was concerned each fitting. The dress was unevenly hemmed up until the week of my wedding, hem was too short in the front, sides too long and flipping up so you could see the under side. I was told all of these issue would be fixed every time I brought them to the staff and Janet's attention. In the end the front of the dress remained too short and the hem continued to flip up. I not only was stuck with a dress they had done a botch job on, they did not make sure to re-state they wanted $350 in cash only for the [email protected] up the week of my wedding. If a business feels telling someone this information by putting it on paperwork 6 months prior to the date of pick up or hanging a sign on the wall like you would see at a convenience store acceptable as a standard of practice that is unfortunate. I was at the salon 3 times the week of my wedding,they did not bring this up until my maid of honor went to pick up the dress the day before my wedding. They had this poor girl walk in the rain to an ATM in order to get $350 in cash for them to release the dress. What type of a business runs this way! I spent thousands of dollars and this is what they do over $350. They could have easily taken credit as a hold. Myself and 3 bridesmaids were almost 2 hrs late to my rehearsal. I cried the entire way there because of it all. What a terrible thing for this establishment to put a bride though the day before her wedding no less. The week following my wedding I contacted Janet. It was drawn out over two weeks of me articulating all that was done wrong & all she was willing to do was refund me my money back for the alterations and state not to contact her any further. She ruined the way my dressed looked on my wedding day, my pictures are there to forever represent this. She negatively impacted my memories and my emotional state throughout it all. A business owner that conducts their establishment in this manner should attend a seminar on customer service & character building to understanding what the proper way is to handle these situations! I foolishly trusted & allowed this woman to have part in my wedding dress and experience. I chose a wedding dress that was supposed to be a certain way. The dress was not what it was suppose to be. I will have my wedding pictures the rest of my life to be reminded of the poor quality that Angela's bridal provided. I am a professional and reasonable person that was just looking for someone to be a decent business owner/human being in taking ownership for the mistakes that occurred. The right thing to do would have been to at the least offer a portion of the money spent on the dress back to compensate for this entire situation as a sign of an understanding of all the wrong doing that had occurred. Instead the owner of this salon chooses to continue to not take accountability in regards to this specific situation. I feel I would have gotten more customer service from a low end bridal store than I did a "high end".
---
Thank you
Reviewed on

9/04/2014
Brittany H
Janet, Nora and the rest of the ladies at Angela's Bridal were nothing short of amazing. I attended their Black Friday trunk show 2 years before my wedding and found the perfect dress on my first visit! Even though I had an idea of what I was looking for Jess put me in plenty of... Read More different styles to make sure I saw all of my options. Flash forward 2 years later and the alterations process was just as pleasant as the shopping experience. While it took multiple fittings to get everything just right- Nora, Janet, and Kela were extremely patient and meticulous- making sure that my dress fit perfectly!! Add on 10 bridesmaids dresses all of which were also a grand slam and I can't say thank you enough! For brides looking for an amazing selection, incredible value, and superior customer service this is the place to go!!!!
---
Great Experience!
Reviewed on

9/02/2014
Briana K
Very friendly and helpful staff! Great environment! Great selection! Overall, perfect bridal experience!
---
Perfect Veil
Reviewed on

8/28/2014
Carly I
I didn't get my dress here because I had it made from my mom's, however, I did try on dresses here. I also purchased my veil from Angela's which was amazingly made locally! I thought it was so great they had not just designer names but also support local businesses. Their staff... Read More was outstanding every time I visited! Their store space is also wonderful - overall spectacular experience!
---
Stay away- Owner is horrible & staff are rude
Reviewed on

6/19/2014
MARIA G
Long story short. They promised things & did not deliver. My girls dresses didn't arrive until 2 weeks before the wedding and 3 girls live out of state so it was a pain for alterations. Angela's would not cover the cost of alterations either even with the circumstances. We... Read More were promised that the dresses would arrive weekly for over a month. Ridiculous. The owner is cold and heartless. After having my dress for 3 months- then they told decide to tell me alterations start at $450 & could go up to $700. I then purchase a new/sample dress from them and she wouldn't even spot clean the dirt mark on the dress. Even after I had all the bridal party 6 dresses, 3 flower girls, 1 junior bridesmaid purchased there. One staff person in particular is snotty and rude. I would never recommend anyone going there. The only person there who has any type of compassion and customer loyalty is Nora. She is great & the only reason i went back. I feel bad that she is associated with this place.
---
Great Service
Reviewed on

6/17/2014
Erin P
The staff at Angela's Bridal is helpful and polite, and very knowledgeable and pleasant to work with. I asked for a custom alteration including detaching and reattaching the entire skirt- a bigger request then most brides I am certain, but Janet and the seamstress were... Read More accommodating to my vision, and the quality of the alterations was exceptional. Angela's truly provided me with my dream dress.
---
Perfect Dress
Reviewed on

1/27/2014
Mia M
Nora, Janet, and the rest of the staff at Angela's made my vision of a dress possible! They had such great insight on how a dress could be customized to fit a certain body type and how to make the bride comfortable.
---
Beautiful dress
Reviewed on

11/26/2013
Jennifer C
The experience I had with my dress was great however my bridesmaids had a difficult time. Every single one of their dresses had to be altered, not even close with sizes...
---
Friendly and fantastic!
Reviewed on

11/17/2013
Andrea
Went here for a bridesmaid appointment when the shop was on Western, thinking I'd never be able to afford their bridal gowns. Marlene showed me the discontinued dresses and the second one I tried on made my mom cry. It was perfect and completely in my budget. Even though I... Read More didn't get one of their couture dresses, they still made me feel like a million bucks. Highly recommend their alterations too. They are the best!
---
Pricey but beautiful
Reviewed on

10/30/2013
Kristyn Y
Pricey but beautiful! Found a dress I loved but alterations and additional lace was a little costly. They did a wonderful job making some changes to my dress to make it perfect for me!!!
---
Laura
Reviewed on

10/08/2013
Laura P
The girls at Angela's made me feel like a true princess. They made sure my dress fit me exactly the way I wanted, no matter how many fittings I requested. Their new location on State Street is absolutely beautiful, too!!!
---
Very pleased bride
Reviewed on

9/28/2013
Chelsey V
The day my now husband asked me to marry him was the happiest day of my life until the day I walked down the aisle in my beautiful Allure 8859 dress towards him. When I first started searching for my wedding dress I came across a lot of dresses that I liked but didn't love. I... Read More wanted to have that feeling that I was wearing the dress and feel that I was beautiful, and when I walked into Angela's Bridal it happened. When I instantly walked through the doors everyone of the girls were welcoming and displayed true professionalism in what they did. They made you feel like family and were devoted into finding my dream dress. I started on by trying a variety of dresses but none of them felt "right", but then I tried on the allure dress and I knew when I got teary eyed along with my mom it was the one that I would be marrying my best friend in. We were then toasted and given so many hugs I felt so blessed to have found my dress at Angela's. Up to the wedding day they were so patient and told me to come in whenever I wanted to try it on(of course I wanted to it was just so beautiful and I loved it so much). I would highly recommend Angela's Bridal to all the future brides I meet they were beyond this world and I'm so thankful that I got to be part of their wonderful business!!!!!
---
Wonderful Dress Shop!
Reviewed on

8/27/2013
Sarah K
I loved working with the girls at Angela's. They helped me pick out the dress of my dreams and were so fun and helpful each time I visited. They recently moved to their new location in Downtown Albany, which makes it even more exciting to go! It's a beautiful shop and great... Read More place to buy a dress.
---
Beautiful dresses and great to work with!
Reviewed on

7/08/2013
Kaitlyn R
Angela's bridal was so wonderful to work with. I absolutely loved their beautiful dresses and found my wedding dress right away! All of the wedding consultants are so sweet and helpful, especially Nora who I worked with. I would highly recommend Angela's.
---