Home

Animorphic Studios Photography & Video
Details

Contact Info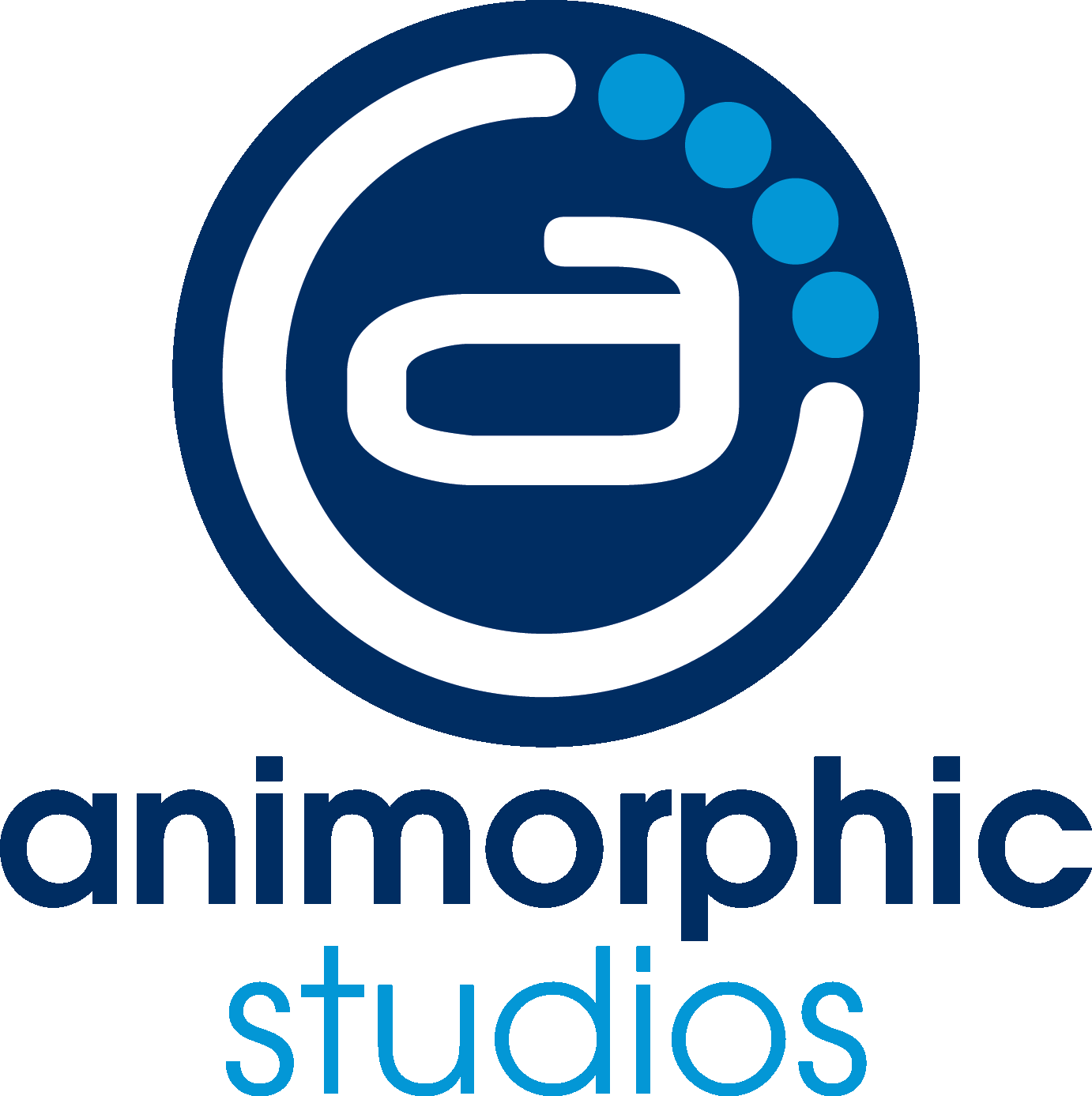 Beautiful!
Reviewed on

9/22/2013
Sara V
What can I say, our wedding photos are one of my two favorite things from my wedding day (a pretty amazing husband is the only thing that beats them). Having seen many from other photographers I appreciate the quality of Animorphic. Mike and Lisa are professional, thorough,... Read More creative, and discreet throughout the festivities. We've had nothing but compliments from everyone who has seen our pictures and while I'd like to believe some of it are the subjects I know much of it is in the skill of the photographers. :) I have to say that some of the shots they captured actually took my breath away. They have become our family photographers, not only photographing our wedding, but also, 2 years later, our first pregnancy and our beautiful newborn son.
---
Unforgettable Memories Captured! :)
Reviewed on

9/15/2013
Brittany
Lisa and Mike did a terrific job of taking pictures of our wedding! We originally saw them take pictures of a friend's wedding and loved how as a team they were able to capture twice as many special moments as other photographers we had seen. We loved how Lisa hung out with... Read More the girls while Mike hung out with the guys while getting ready. They were also creative in formal portraits and we received several photos that all my friends and family absolutely loved! We definitely recommend them!
---
Awesome Photographers!!
Reviewed on

9/12/2013
Amy S
Mike and Lisa were fantastic! We highly recommend them. They really made everyone at our wedding feel comfortable. We were so lucky to have them as our photographers.My husband and I were beyond impressed with our photos. Thank you again!!! Brian and Amy Furlong
---
Highly recommended!
Reviewed on

8/30/2013
Victor H
We loved how our video turned out for our wedding and highly reccomend them for a wedding. They were very flexible and friendly, and it's also neat that it is a husband/wife team. We will always love rewatching their work and know they will work hard for others as well.
---
Awesome Service, Awesome Pictures.
Reviewed on

8/19/2013
Lynne A
Mike and Lisa were terrific! They took every picture we asked for and then some that we didn't know we wanted but turned out to be our favorite pictures! Their professionalism, creativity, and willingness to go the extra mile to give us the best product stood out when compared... Read More to other vendors! We'll definitely use Animorphic Studios again when we have children for baby photos and family portraits!
---
So happy we picked Animorphic Studios for our perfect day!
Reviewed on

8/10/2013
Stephanie N
Our pictures turned out amazing, even on a cloudy day. They weren't afraid to go out in the rain to get the perfect shots! They were very professional and timely. They got all our shots in with our friends and family. We got several pictures a few days after the wedding and our... Read More proofs were back within a few weeks. Awesome job!
---
Jen and John Kirk
Reviewed on

8/08/2013
Animorphic was absolutely amazing and worked very hard to give us exactly what we wanted for the most important day in our lives. We would recommend them without hesitation.
---
Fantastic! Stress Free Yet Beautiful Photos
Reviewed on

6/18/2013
Katherine P
We had a quick, outdoor ceremony. We were going for simple yet elegant with no long drawn out speeches. The day went by so fast and I was so worried that we didn't get enough good pictures due to the 15 minute ceremony. Coundn't have been more wrong. Absolutely astonished at... Read More how many gorgeous pictures there were in the album - which I got to keep all the proofs both hard copy and digital. Lisa and Mike also got some great quirky personality shots in addition to the elegant and classic shots. We had our family dog and many kids at the ceremony. She even got great pictures of them! Highly recommend Animorphic! Reasonable pricing with fantastic results.
---
Best Photographers in Southwest Ohio!
Reviewed on

12/23/2012
Samantha L
My husband and I were married on 10/6/12 and Animorphic Studios provided us with such amazing photos to remember our big day! I could not have asked for more from our pictures- both Mike & Lisa shot from the time they arrived until they left at the end of the reception, giving... Read More us a great variety of shots to choose from. I highly recommend hiring them, as they are extremely talented and even more reasonable as far as cost- we got engaged in July of 2011 and I immediately began looking for a photographer and found so many were outside our price range and the ones (other than Animorphic) that we could afford, their portfolios were less than impressive. Animorphic Studios is prompt, professional, and an excellent choice for your photographers- they have a background in graphic design & are able to do so much! Love Love LOVE them!
---
Animorphic was amazing!
Reviewed on

12/18/2012
Brandi H
I was first introduced to Lisa & Mike (the married team behind Animorphic studios) at a bridal expo. They stood out right away to me because of the quality & unique photography. They are on the higher price side... But its true that you get what you pay for & if quality... Read More photography is important to you on your wedding day then they are perfect for you! My husband & I were really impressed with the photos & how much our package came with! But to me the best was how everything was customized to what I wanted. I'm a very hands on person & my husband is very picky. So to be able to pick exactly what WE wanted & trust them with the design & photos was a perfect balance. We plan on using them from now on with all our family photos. Excellent wedding photography!
---
Amazing Photography
Reviewed on

11/07/2012
Leslie T
They were responsive to all our needs and requests. Polite and on time. Easy to talk with about possible photo shots. Creative use of locations for even cooler photos. Very quick to give proofs and final work. Amazing wedding album, the best we've ever seen.
---
Video
Reviewed on

11/01/2012
Christie B
We only used them for video not photography but they worked well with our photographer and did a great job videoing our wedding and reception. I loved the jacket they made for our DVD covers w/ wedding pictures. Very friendly and attentive in the planning process as well.
---
Awesome!
Reviewed on

10/08/2012
Krystal F
Animorphic studios photographed my wedding and they did an awesome job! They are very easy going and always answered any questions I had through out the whole planning process and also after. My pictures are wonderful and the prices are very fair!! Thank you Animorphic... Read More Studios!!
---
Wonderful!
Reviewed on

9/03/2012
Krista L
I loved working with Lisa and Micheal! They were wonderful, very sweet and great to work with. They had great photo ideas and we had a lot of fun shooting with them. I would say they are expensive, but compared to other photographers they are much better quality! They were... Read More exactly what my husband and I wanted!
---
Excellant!
Reviewed on

3/06/2012
Jennifer M
Mike and Lisa were great! I always feel awkward in front of cameras but they were excellent directors. We got all the pictures we asked for and it was done quick!
---
Great People!
Reviewed on

8/01/2011
Megan P
Its a husband and Wife team amd they take some awsome pictures with trick photography! They are willing to do whatever you ask and stay out of the way the whole time!
---
Wedding Photographer was incredible!
Reviewed on

11/02/2010
Jaimie A
They were so great! Wonderful to work with and was on time!!
---