Home

Anna Marisol Photography
About this Vendor
Full pricing info on Website for your convenience!
Allow me to capture the beauty that will unfold on one of your most memorable days. It may be your nervous smile while putting on your gorgeous gown or the sheer joy while exchanging vows, I'll capture it all. And in the future when you look back on the photos, you will feel the feeling, nostalgia.
Details
Engagement, Trash The Dress
Contact Info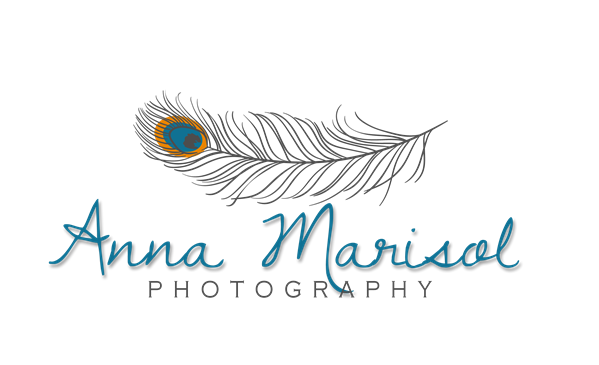 * Full Pricing Available on my Website *, Best of Award 2014, 2015*, AZ
It's the detail....
Reviewed on

12/04/2014
Esmeralda R
It's the detail… As a bride to be and juggling between work, meetings, business travel and to top it all off a big wedding, planning can become very overwhelming & exhausting. When the moment came to research for a wedding photographer I had received several referrals for well known valley wedding photographers and contacted them to later find out that they were either booked and/or simply and outrageously out of my budget. At this point I had lost hope that I would find the right photographer for our dream wedding. Luckily I was later referred to Anna Marisol photography, first step I took was to check out her website and the wedding galleries, and I was very impressed! The website was modern and simple not to mention the beautiful wedding pictures that told a magical story through the lens. I called Anna Marisol immediately I did not want to lose a chance to meet and discuss wedding photography with her and as the true professional she is she returned my call right away to set up a face to face appointment. From the beginning Anna Marisol was personable, professional and down to earth. She came very prepared with picture albums, picture canvas and even an I Pad slide show! Wow talk about detail! She asked me questions about the big day and she never lost her sense of humor and down to earth persona. I felt an immediate connection and I knew she would be the right photographer for our big-dream wedding. After our first meeting the booking process was very simple and turn-key, I booked the date online along with a required deposit. We would communicate often to discuss wedding time line (this is very important) and other wedding details. She was always prompt and solutions based, this is a plus when your overwhelmed with other wedding details. The big day was finally here! Anna Marisol arrived in time and ready to take pictures we had previously discussed and that were very important for her to capture throughout the day. She was relaxed, positive and always with a smile and yes she was definitely there to capture the "moments". For example when my maid of honor popped a bottle of champagne and the cork almost broke a flute glass and when my mother helped me put on my dress, she even reminded me of some of the picture ideas we wanted to take like me holding my grandmothers picture frame, my maid of honor and I jumping on the bed like to little girls to name a few. I did not have to worry about a thing. She captured very important moments during our wedding that I don't ever remember that took place (you are so busy that day). After the wedding Anna followed up immediately with "sneak peek" pictures a slide show and later a link that directs you to your pictures. I received my final pictures in about two weeks in thumb drives. I'm very pleased, content, and simply fulfilled with our wedding pictures. The lighting the moments and smiles she captured on our wedding day are speechless. We are having trouble choosing our favorite picture to frame…they are all beautiful! I would definitely refer Anna as your future Wedding Photographer. And when it comes to your wedding it's all about the detail and Anna Marisol will make sure to capture it.
---
Best kept secret in the AZ wedding industry!
Reviewed on

1/30/2015
Hannah B
Anna is a bride's dream. She is truly the best kept secret in the Arizona wedding industry! I got married in November of 2014 & had a large wedding on a small budget. I really wanted quality pictures, but I was discouraged because every awesome photographer I found was way out of my price range. I was elated to find Anna as she is affordable, flexible, professional, and efficient! She is super laid back and relaxed, and she made me and my husband feel comfortable at ease. She is an instant friend and she has an amazing eye. Our pictures turned out even better than I ever could have imagined. They're vibrant, professional, and true to our character as a couple. Anna was the easiest of my wedding vendors to work with as she responded to every email extremely promptly, was very flexible and receptive, and wonderfully positive and upbeat. I could go on and on and on, but needless to say, I'd recommend her to anyone looking for a wedding photographer.
---
Choosy Bride hires AMAZING Photographer!!
Reviewed on

3/07/2014
Amy L
All I can say is...WOW! Anna did an incredible job of capturing our most important moments leading up to and on our big day! I can't stop looking at our photos! During our 1st meeting, I was immediately impressed with her cheery, calm and professional demeanor. Her continued follow up and communication was stellar during the entire time we worked with her! She didn't even skip a bit when I threw a unique wrench in the engagement shoot by wanting to do something totally out of the box, just one week prior to our shoot! For our engagement shoot and wedding day, she carefully paid attention to specific and unique shots I wanted to capture. She also got our photos to us SO quickly! We were only a day or two into our honeymoon when our sneak peak photos arrived in our inbox! I can't recommend Anna Marisol Photography enough! Her pricing is super reasonable, she is a gem to work with and is wonderful at communicating and checking in throughout the entire process! We are so grateful we stumbled across this award-nominated photographer! Thanks for EVERYTHING Anna!
---
Perfect Choice!!
Reviewed on

5/12/2015
Brenda R
Anna was amazing! I was so lucky to find her and can't wait to use her again for our next major event. I loved her personality and she made everyone feel so comfortable. I had to make a huge cut on my photography budget and even in doing so I got more from Anna than any of the other 20+ photography vendors I priced out there! It's so crazy that her package covered so much including engagement photos, more hours for day of the wedding than any other vendor I priced, and included for most of that time a 2nd and even 3rd photographer, just to name a few. In addition, the pictures were so beautiful. She is truly talented! We even received a sneak peak that very next morning (one of my favorite photos) and the photos where edited and available quickly after. I thought I'd be waiting months but not at all! We highly recommend Anna Marisol as she was wonderful and turned out to be the perfect choice for us.
---
Professional, Personable, Perfect photos!
Reviewed on

4/25/2015
Jamie F
The two most important things that to me in regards to my wedding were: 1. that it was fun 2. quality, artistic photos. Given that the photos were SO important to me, I did quite a bit of research on photographers and came across Anna Marisol Photography. I honestly could not be happier with my photos and with my experience with her as a person and professional. She provided a "sneak peek" of my photos the day after the wedding, which really blew me away! I would have been happy with those photos alone!!! The photos encompassed all the special aspects of that day flawlessly. She clearly has an artistic eye and did a fantastic job with capturing all of the unique details and emotion. Everyone that has seen my photos just loves them, with many commenting that "they are the best they had ever seen". She is extremely prompt and professional and is a very kind person. I was pretty stressed the morning of my wedding, and she had such a calming presence. She really helped put me at ease and made sure that the photos of the bride/groom, bridal party, and family ran smoothly and efficiently. Her prices are a bargain for the quality of her work and professionalism. I would recommend her without any hesitation.
---
Amazing Photographer!
Reviewed on

4/25/2015
Chelsea B
We chose Anna Marisol photography for our wedding in March and we were blown away by not only the amazing photographs, but by Anna herself. My husband and I met with Anna about a year before our wedding. We were moving away from Phoenix to our new home in Illinois and wanted to book a photographer before we moved. We met her and booked with her on the spot. She made us feel so at ease and so comfortable. Her presentation was wonderful and we loved all of the photos she had to share with us! Once we started getting into the details of planning our wedding, we could email Anna with questions and she would promptly respond. She was so amazing to work with...even long distance! I always felt like I could rely on her if I had a question for her. When the big week finally arrived, my husband and I came into Phoenix to get ready for our wedding. Anna emailed us just to check in and told us to enjoy our time together before the wedding. Such a sweet touch! The day of the wedding, Anna arrived and was so organized! She made my whole bridal party and family feel so at ease! She was just there with us enjoying the day! One thing I will NEVER forget about Anna is how sweet, caring, and excited for us she was! She was so happy to be part of our special day and was so happy to be helping us capture our big moments. From reminding me to take sips of water to her creative ideas, Anna was there through it all. Everyone at our wedding just couldn't get over how much fun she was and how wonderful her slideshow on her iPad was of the pictures she had taken of our day. I cannot recommend Anna enough! She was such a wonderful photographer to work with and we are SO incredibly happy with our pictures!! Thank you Anna! :)
---
Absolutely amazing!
Reviewed on

4/17/2015
Ellen P
Anna did both our engagement and wedding photos and both were absolutely gorgeous! Anna was so helpful throughout the entire process and helped me find many of my other vendors! She is very professional and was always quick to respond to any of my calls or emails! She truly made our wedding day so easy and stress free. She is so kind and amazing to work with! She was very open to ideas but was also a lifesaver for me even helping me come up with a timeline for the day! I truly can not say enough about what an amazing experience we had with Anna and will definetly be using her again for our future family! If you are looking for a wedding photographer you have come to the right place! You will not be disappointed!
---
Amazing Photographer
Reviewed on

4/02/2015
Margie W
I am a professional wedding planner and Anna Marisol was selected by my daughter and future son in law from a list of excellent photographers that I provided them with. My son in law is a bit introverted but Anna made him feel comfortable at their interview meeting and was able to get many great pictures of them at their engagement photo session. When it came time for the wedding, she is so calm and relaxed that Karen and Bryan were very relaxed, too. She just sent the "sneak preview" of their wedding last weekend and it is sooooo amazing!!! I can't wait to see the rest of the photos. I met Anna less than a year ago and was very impressed. Even though I have worked with other very excellent photographers, this turned out to be a blessing to have her because my daughter is beyond pleased. When she saw the sneak preview that I forwarded to her on her honeymoon, she texted back that it brought tears to her eyes. Thank you Anna for such an outstanding day!! If I could give her more than 5 stars, I would!!
---
Best Photographer Out There!!!
Reviewed on

12/03/2014
Michelle B
Anna is the best wedding photographer out there!!! She knew exactly how to show the love that my husband and I have for each other!! She captured our day perfectly!! She has so much joy for what she does and have such a desire to bless her brides on their special day!! These pictures perfectly display how much a dream come true our wedding day was!! I would recommend her to every bride for her engagement and wedding day pictures!! LOVE HER!!
---
Backyard Wedding with Anna
Reviewed on

11/28/2014
Megan B
All I can say is that Anna is amazing! She was the first vendor I booked and I am so thankful I did. Anna was so creative in the way she captured each moment and I absolutely love all of my pictures. From the start she was reliable and so easy to work with. She was always easy to get a hold of and responded quickly to any question I had. We were so impressed with her ability to take pictures throughout the evening in a relaxed yet professional manner. We received our sneak peek pictures extremely fast and received the USB soon after. I cannot express how much we love Anna and how great she is to work with! We will be calling her for all of our future photography needs and recommending her to all of our friends and family from here on out!!!
---
Amazing Photographer
Reviewed on

11/24/2014
Kathryn S
Anna was a wonderful photographer and was very helpful. From the time I reached out to her about her services to after the wedding pictures she always responded quickly to my emails and questions. She used the example pictures I provided and came up with amazing ideas of different poses and backdrops for both the engagement and wedding pictures. She provided a timeline to help plan out pictures for your wedding day and cared about every detail of my wedding. Even our guests were so happy with her services and loved the results. We will be using her for our family pictures in the future.
---
Anna Marisol Photography
Reviewed on

11/19/2014
Amy M
Anna was the best photographer we could have asked for. I'm a little camera shy but Anna made me feel really comfortable and at ease when taking pictures. She was the easiest vendor to work with out of all of our wedding vendors. She is very organized, helpful, and got back to me right away when I would email her. Most importantly she took beautiful engagement and wedding pictures for us and got the pics back to us very quickly. Anna is so wonderful, we plan on working with her in the future for other special engagements as well!
---
We Love Anna!
Reviewed on

9/29/2014
courtney l
Anna has blown us away, from our engagement shoot with my horse, to our beautiful wedding photos, Anna has gone beyond our expectations. Besides her beautiful pictures she was so helpful at the wedding, and made me feel at ease. Very creative shots and ideas. We have had so many compliments on our pictures. We love Anna
---
So happy!
Reviewed on

9/15/2014
Melissa K
From the moment we met Anna, we knew we wanted to hire her as our wedding photographer. She was extremely professional during our first meeting, and she continued to exceed our expectations leading up to our wedding and on our wedding day. She brought several examples of her work to our initial meeting and those pictures are what sold us! Not to mention, she has a great personality and was so friendly. We are really happy we chose to hire Anna to capture our special day. She was extremely easy to work with and our pictures are amazing!
---
Amazing!!!
Reviewed on

7/26/2014
Jessica C
Anna was such an incredible photographer and just who we needed to capture our big day! She was understanding and super helpful on our big day and did a fabulous job capturing some truly special moments. You always think your wedding day is something you will never forget but believe me, it goes so fast and there's so many details that the small tender moments do get overlooked in the memory department. Well her photos will help keep those memories alive. I had an awesome boudoir session with her before as I wanted to surprise the hubby the day of with the shots and she made me feel more comfortable than ever. (Even though I was trembling) lol
---
April Wedding in Florence, AZ
Reviewed on

4/29/2014
Rosa L
We absolutely loved Anna! She is AMAZING! When we first met Anna, we completely hit it off and My husband and I knew we wanted her to capture our important moments. We loved how attentive she was and followed our must have photo list with the family! (even though we had made it a bit complicated) The quality of the pictures from our sneak peak are wonderful! We received our sneak peak the same week after the wedding! extremely fast! we can not wait to see the remaining pictures! she caught amazing shots of people having a good time and dancing the night away! We would definitely recommend Anna Marisol Photography to anyone seeking family pictures, couple photos, or anything else! She truly is amazing and affordable pricing!
---
November Wedding with Anna
Reviewed on

1/20/2014
Lauren R
There are so many photographers out there it was so hard to even know where to begin. I was very fortunate to find Anna after searching on the web for a while. She is very kind, personable, and her photographs are gorgeous! We didn't want an engagement session, so she worked with us so that we could have a second photographer on site. She is the most reasonably priced photographer that I could find, who takes such high quality photos. She did a fabulous job capturing our wedding. We have had so many compliments on pictures that we've shared. I cannot say enough good things about her and would recommend her to anyone!
---
Anna Marisol Photography was AWESOME!
Reviewed on

1/06/2014
Kendall M
I loved Anna from the first time we met with her. My husband and I are very laid back, really wanted someone creative who would be able to capture all of the moments of the day with little to zero direction from us. Anna was great! She was early which was amazing. We had tons of pictures to choose from and they came out beautiful. We were able to make some adjustments to the package we chose to make it a little more tailored to us. Overall I am thrilled with my pictures, I have all rights to the photos but plan to have Anna do a majority of the prints because the quality is great and I love the metallic prints she offers.
---
Extremely talented!
Reviewed on

1/03/2014
rachel c
From the moment I met with Anna to discuss our wedding, I knew she was the only photographer we wanted to check out. Not only was she super enthusiastic about our wedding theme but her portfolio blew me away! She may be newer to the business, but her work suggests otherwise! It has heart, capturing the pure joy & love of the couple, but also captures her artistic touch. She chose some of the prettiest angles & edits I've seen, to maximize the romance! To say she is an angel would be an understatement. We had some issues come up a few times in our wedding planning process & she was always so supportive & understanding. She worked with us on so many levels & never even batted an eye with another issue arose. She is very professional, never letting anything affect her work. Not even news crews who crowded around us & blocked her view, she still got some beautiful shots during that time. She is also very encouraging, I was very self conscious, not really wanting to be in pictures, but she directed me & helped me forget my self consciousness! She is so amazing, I could go on & on about Anna Marisol Photography. I wish I could get married again, just to see what Anna would come up with for this shoot! But instead of doing that, I will hire her for our anniversary shoots! ;p If you are wondering who to go to, I strongly recommend Anna Marisol Photography. If you want someone to treat you like a friend, encourage your ideas, works through problems with you, gets genuinely excited about your wedding, asks for certain pictures you would like to take but also come up with beautiful pictures you would never think up, & so much more, hire Anna.
---
Stunning Photos Affordable & Anna is Simply Wonderful
Reviewed on

12/04/2013
Nicole F
I had such an amazing experience with Anna Marisol Photography. She has a warm calming presents about her that made my now husband and I very comfortable in front of the camera. Her photos were breath taking, far beyond anything that I had expected. She is one of the more affordable photographers that I found with the most beautiful pictures. She is very professional and kind. It rained on my wedding day but Anna was still able to capture beautiful pictures.
---
Mrs. Cotton
Reviewed on

10/23/2013
Breanna P
I booked Anna about a year ago and I found her on the knot. I saw all of her good reviews and decided to give her a call to see if she would be the right fit for us. She is 100% worth it! She is not only friendly, energetic, and accommodating she also delivers fantastic pictures! I would recommend her to anyone :)
---
Amazing experience!
Reviewed on

9/23/2013
Jennifer T
My experience with Anna its been great. From the moment we met she has been very personable and helpful. She did an engagement shoot for my fiance and me and the pictures were absolutely Amazing!! She definitely went out of her way and made us feel very confortable throught the whole process. Not only is her work amazing but she is also very professional and was always willing to answered all of our questions. We were also very pleased with her flexibility and price. We would absolutely recommend Anna!! So without a doubt we knew our wedding day was going to be amazing.. And it was! Photography was one of elements that made out day extra special. My husband and I are both amazed at the exceptional work Anna Marisol did. Choosing her was the best decision we made. She went above and beyond to make our wedding day memorable. Her caring personality reflects in everything that she does. Not only was her work amazing but shes amazing! If you want to have something to look at that will bring back that special day and all the memories you have to have Anna as your photographer. Our pictures are amazing, she made sure we have beautiful memories the the rest of out lives. We're very thankful for her.
---
25th Wedding Anniversary
Reviewed on

8/31/2013
Denise G
Oh, I so love every photo Anna captured! Anna is such a sweet person and a very talented photographer. I'm so happy with my decision in choosing Anna to capture this special day in celebration of our 25th Wedding Anniversary. She was so professional, kind and calming. She made us feel so comfortable. Her dedication to capture every moment of our day went beyond and above what was expected! She captured a perfect mix of candid, traditional and artistic photos…we couldn't be happier! She truly has an eye for every detail and amazing skills in composing photos and incorporating the surrounding elements so beautifully. My husband and I were very impressed with her expertise, quality of work, and timely delivery. We absolutely love our photos! We would recommend Anna to anyone looking for a professional photographer who listens, looks and cares about capturing your day and vision with beautiful and professional photography. Thanks again Anna! Denise & Jose
---
Absolutely AMAZING!!!!
Reviewed on

8/31/2013
Tayler l
If you are looking for a wedding photographer, you can stop now! Anna is hands down the best and most talented out there! She did the most incredible job at our wedding. I had no worries that moments weren't getting captured or feared that the photos weren't going to come out. After receiving the photos, I can't even tell you the amount of joy and emotion that came through my husband and I. Every photo is breathtaking and perfect! She did such an amazing job on getting around all the people in the background and capture the most important day of our lives. I look through them almost every day and each time, I'm reminded of how perfect that day was. I can't explain how incredible Anna is, not only has a photographer but as a person. She is so sweet and kindhearted. She is an absolute joy to work with and made the process so easy. I have found the photographer I'll use for all big life moments from here on out. :) Anna is simply AMAZING!! Really, check her out, I promise you will not be disappointed!!
---
Beautiful Memories To Cherish!
Reviewed on

8/27/2013
Felicia S
Anna, of Anna Marisol Photography, was wonderful! Our experience with Anna before the wedding was very favorable and the day of the wedding, it was even better. Anna's professionalism was top notch, but she never came off too businesslike or stuffy. Anna felt like a friend. We were so comfortable with her. One thing that really stood out to me, as the mother of the bride (who keeps an eye on little details to make sure the day is running smoothly) was that both Anna, and her assistant, were everywhere they needed to be to capture those important moments.....but they were always trying to stay hidden. Not once did I feel that they brought attention to themselves. All eyes were where they should have been, on the bride and groom! The most important thing that I need to mention, are the photos. The best way to describe them would be to say that when I saw the 'sneak peek' of them, I was in tears. It was like I was at the wedding again. They were beautiful! The poses, the lighting, the framing (and of course the subjects). Anna did a wonderful job capturing emotion and beauty. In closing, I am completely thrilled that Anna Marisol was the photographer at my daughter's wedding. I would recommend her in a heartbeat, to anyone that desires beautiful and professional photographs of their special day. I assure you that you won't be disappointed!
---
Meet The Owner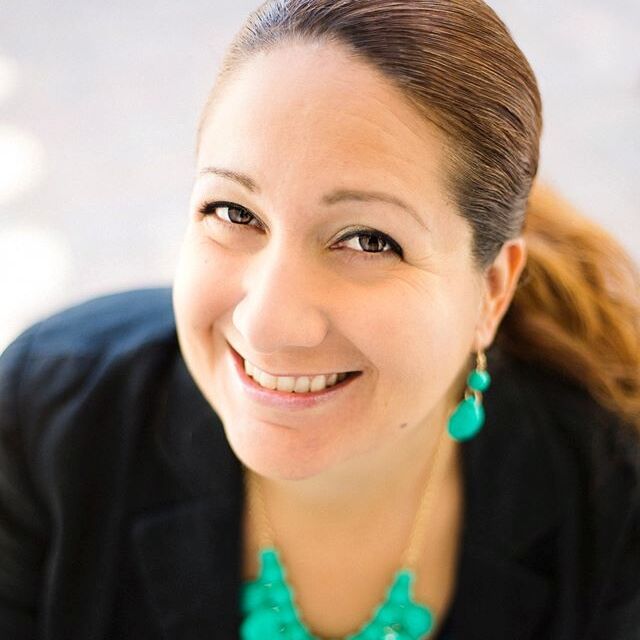 Anna Marisol
I love renewing my vows (in my own head) with each and every wedding I photograph. I've been married for 10 years and we have 3 little rascals and during my weddings, I often act as the caretaker, making sure my couple's day is grand.
Send Message