Home

April Chantel
Details
Ceremony, Reception, Wedding
Destination Wedding Planning, Destination Weddings, A la Carte Wedding Planning, Budgeting, Day-Of Coordination, Full Service Wedding Planning, Planning
Contact Info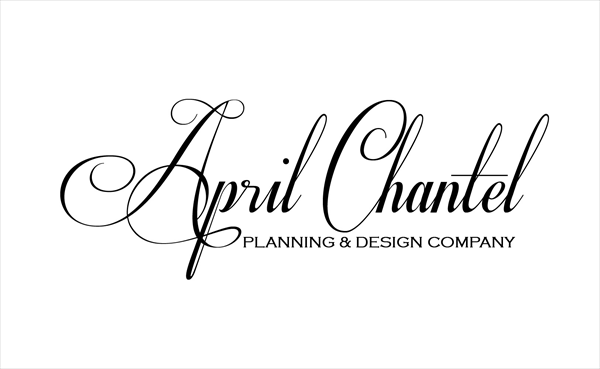 Missed an appointment
Reviewed on

10/05/2013
Tracy U
I did not use April Chantel to plan my wedding. I was interested in her services and had several conversations with her, but when she was 40 minutes late to our initial meeting, I realized that I could not trust someone who can't manage her own schedule to manage my wedding.... Read More To be fair, April did email me to say she would be 10 minutes late. However, she also said that her assistant would be on time to meet me. Neither happened. When April did show up, she mumbled a half-hearted apology and noted that she was meeting with a graphic designer. Having left work early to meet April, I decided not to take the meeting. She seemed a little too nonchalant about being so late with a potential client. However, since she is a professional, I did expect to receive an email with a better explanation and sincere apology. I never did. Obviously, I did not contact April. Again, if you can't manage your own schedule, why would I let you plan my wedding? Plus, her attitude was questionable.
---
Amazing!!!!!
Reviewed on

11/07/2012
Tevia S
April is simply amazing...period. We had to contend with an NYC rehearsal dinner and wedding reception in Central Park on the heels of Hurricane Sandy. We could not have pulled it off without her. Even before this final week, April proactively got in contact with all our vendors... Read More and venues to make sure everything was in order. She also did a great job of helping to MC our rehearsal dinner. All around amazing experience with April - best money we spent!!!
---
Delivers on her promises
Reviewed on

10/25/2012
Aidan B
I'll start by saying I don't typically write reviews, but felt compelled to after working with April. My wife Christine decided we needed a planner and I went along because I was willing to agree to almost anything to relieve the stress we were under. We turned over the design... Read More portion to her as well and couldn't have been happier. I can't believe how she transformed our vision and made it happen. Everyone, including my hard to please Mother, continue to rave about our wedding day. She made my wife happy and in turn made me happy. Thank you April for decorating our hotel suite and for packing a delicious meal to snack on.
---
Thank you very much April!!!
Reviewed on

10/03/2012
Thomas G
I live in Paris and wanted to make my demand in NYC. I quickly realised that I needed help. The reason why i chose April is her enthousiasm. The fact i was far has never been a problem during our collaboration. She was professional but also very helpful. She really wanted to... Read More know what was really important for me in order to propose me the best ideas. And it worked! April built me such a wonderful demand that my fiancee still talks about it months later. April is really a human person, whose objective is to make your dream come true. And it worked perfectly for Carole and I So, once again, thank you very much April!!!
---
April Chantel Wedding Planning - thank you!
Reviewed on

9/15/2012
Erik S
April and team were amazing. They helped me so much. I originally hired them to help with the logistics of the reception - setting up. But they were so much more. They made sure everything was right at the church before I even got there. The reception site was set up better than... Read More I could have imagined (and all my sentimental items were in prime position). They made sure we ate - which was a big priority for us! But more so, they accommodated any changes seamlessly in to the evening. April was great with my hard to please dad! She gained his affection quickly. The end of the evening was where April was invaluable. She made sure everything (and I mean everything) was packed up ready for me to take home or collect the next day. And that we had a little of everything to picnic on later. I can not stress the importance of wedding help. And April provided everything i needed and much more. THANK YOU APRIL!
---
One of the best decisions we made!
Reviewed on

8/26/2012
Glo J
We wouldn't have had such a great wedding without April's merticulous planning, wonderful advice and exceptional execution. She did everything we asked of her (and more!) and made our wedding a great success. Her planning was impeccable--we followed the schedule to a t and was... Read More on time for every thing! She was on top of everything that was important to us leading up to the wedding and on the day of. April and her team were also extremely flexible, staying longer when we requested and coming in earlier to help with preparations. Additionally, April put some great finishing touches in the ceremony and reception spaces that really reflected what we wanted for the wedding. Her style was immaculate and beautiful. Lastly, as a bride you want to make sure that you are hydrated, not starving, and happy on your wedding day. April made sure that I was always taken care of with food and water, and her attention to detail ensured that I was satisfied and happy with the way everything turned out during the most important day of our lives.
---
April Chantel Wedding & Event Company
Reviewed on

3/23/2012
Victor S
My husband and I decided to consult April Chantel - Wedding and Event Company in the planning of our wedding. April was fantastic from day one and consistently guided us through every step of the planning process! She is extremely knowledgeable in every aspect of planning a... Read More wedding and made the experience flawless and enjoyable for us both. Once we provided her our preferences she was able to create a dream theme and wedding for us that was within our budget, exceeded our expectations in quality, and that was incredibly unique. We are extremely satisfied with the service provided!
---