Home

Arden Hills Resort Club & Spa
About this Vendor
Arden Hills Resort Club & Spa
Arden Hills Resort Club & Spa offers the finest in cuisine, décor, and service. With two large outdoor courtyards, three luxurious ballrooms, our gourmet menu, friendly and attentive staff, and beautiful garden surroundings, we will make your wedding an event to remember.
Amenities + Details
Amenities
Handicap Accessible

On-Site Accommodations

Indoor

Reception Area
For more details about amenities, please message the Venue.
Ballroom, Country Club, Garden, Hotel
Food + Catering, Planning
Contact Info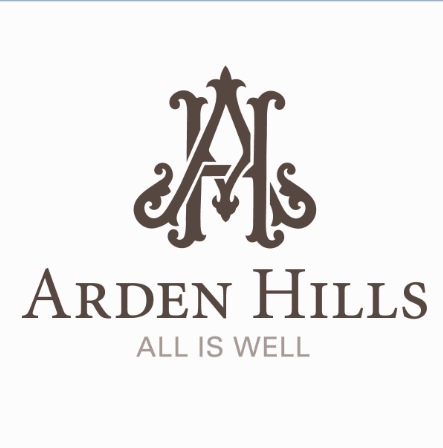 1220 Arden Hills Lane, Sacramento, CA
Perfection
Reviewed on

5/30/2012
Whitney l
My wedding planner was absolutely amazing and everything went perfect. I didn't have to worry about anything and I was relaxed and was able to enjoy myself on my big day. Prices are reasonable and lots of perks for booking. I got my hair/make up done on sight and also rented a villa room which made getting ready with my girls easy.
---
beautiful!
Reviewed on

5/29/2012
Mary S
so worth it!
---
July Wedding at Arden Hills
Reviewed on

8/14/2014
Amber S
My husband and I recently got married at Arden Hills Resort Club and Spa in Sacramento. Overall it was a great experience and we got noting but compliments on how beautiful the venue was. My coordinator, Tiffeni was super helpful and quick to respond to emails and phone calls. Some of the downsides were little costs they don't tell you about initially. For 150 people it ended up costing about $15,000 for the venue/food. One of the kitchen managers was inexcusably rude to two of our guests- their escort cards were dropped somewhere during transit and she actually accused them of coming to a wedding they weren't invited to. Other than a few bad, to-be-expected situations we had a great wedding!
---
Arden hills review
Reviewed on

7/10/2013
Jasmyn L
Absolutely loved this venue. Amazing people and beautiful landscaping.
---
Arden Hills Resort.. a beautiful venue
Reviewed on

5/27/2013
Martinique P
Arden Hills Resort is a beautiful paradise for anyone longing for an exotic, romantic ceremony and elegant reception. The journey to the altar can be difficult at times but the staff from start to finish are there for you! They answered all my questions, took my family on countless tours so I could show them, and we're all very friendly. I would suggest getting an outside day-of coordinator because once my reception started my day-of coordinator that came with the Arden Hills package I purchased was no where to be found. So when it came to cake cutting(we couldn't find a knife), getting the sparklers ready(didn't know where they were or the lighters), and other little things I found myself, mom and others having to talk with the serving staff in order to get things done. At one point I was down on my hands and knees going through all our stuff under the tables looking for sparklers instead of enjoying our reception. However, the ceremony went off without a hitch and Shannon came to the rescue whenever we needed her! Overall the experience was definitely five stars worthy, the food was amazing, the staff was friendly, and it was the wedding of our dreams.
---
courtyard wedding
Reviewed on

5/15/2013
crystal d
I fell in love with Ardenhills from the moment I stepped foot on the property. The grounds are beautiful and they have three beautiful rooms to choose from for the reception. There are 2 options for the ceremony as well. The food was fantastic and the employees were super accomadating the day of the event. Shannon Hall was my wedding coordinator and she was superb. She always called me right back and did whatever she could to give my the dream wedding. However, when I originally signed the contract we signed for 130 guests- we were told by their sales department that they could accomidate us at that number in the room we wanted. But when I first met with Shannon she said that it would be a very tight squeeze and might not happen. luckily we had enough guests that couldnt make the wedding we could still be in the room we signed the contract for. All in all I loved my wedding venue, many of my guests said it was the best food they had ever had at a wedding. Another plus was for signing the contract when we did, we got a free nights stay at the bed and breakfast on the property. This worked out well, I used it the day before and my bridesmaids and I stayed there and all got ready together. I would recommend Ardenhills to any bride looking for an outdoor wedding.
---
Spanish style
Reviewed on

11/04/2012
Ruth M
Everything went great with Kathy and Shannon. They were awesome and accomodating with the requests my husband and I wanted for our reception. We wanted to change the order and add a few things (we had Mariachis). We also wanted our DJ/MC to lead the way in the next set of events. These ladies are awesome and sweet! The only drawback is not having enough time for a longer reception. Other than that, we had a really nice experience.
---
Dream Venue
Reviewed on

10/22/2012
Zayra L
This was the second venue we went to and there was no need to look for another place. It really has an upscale look to it since the moment you drive into the parking lot. The Palm trees give it a feeling of been on an unforgetable vacation. Truly over the top magnificent!
---
Overall best in Sacramento
Reviewed on

10/20/2012
Rena E
We were on a budget for our wedding and found that Arden Hills Resort Club & Spa allowed us to have a beautiful wedding ceremony & reception while staying true to our budget. We had our event on a Sunday evening, which already saved us on the ceremony site and reception hall rental fees. All of the staff, from the sales manager (Sandra) to the event coordinator (Courtney) to the waiting servers, were incredible. They are all really there to go beyond your expectations. During our event, they continually checked on us, the bride & groom, the wedding party, the VIPs, and ALL of our guests, throughout the evening. Thanks Arden Hills... you rock!
---
Amazing wedding venue!
Reviewed on

10/14/2012
L W
We had our ceremony and reception at Arden Hills and it was amazing. The venue was beautiful, the staff were friendly & professional, the food was great, and everything went off without a hitch! Because the venue was so beautiful, I didn't need to spend a lot of money on ceremony flowers or reception decorations. The wedding coordinator was also a huge help. We stayed at the on-site B&B for our wedding night and it was a great experience. Temperpedic mattress,gorgeous room, delicious breakfast! This is a top notch venue!
---
Arden Hill-Beautiful Ceremony & Reception!
Reviewed on

10/09/2012
Gina T
I had my wedding at Arden Hills Resort on 09/22/2012. Let me say WOW this place was amazing! We had an absolute amazing night and will have WONDERFUL memories. I am not sure if I can do another review on the coordinator so I will do it on here. I had Shannon Hall as my coordinator and man oh man did she make my life and my mothers life easy to plan this wedding! We did majority of our decorations ourselves and budgeted as much as we could! (i.e., instead of renting table cloths bought our own for half price, etc) and Shannon was completly cool with it and let us bring in whatever stuff we wanted/needed to make our night wonderful! One suggestion however is if you have time double check your reception table #'s, this wasn't a HUGE deal and really was the only mishaps I noticed, they mixed up 2 of our table numbers and my family ended up sitting alone and on the complete opposite side and then our friends who's table it got mixed with ended up sitting alone on the other side. Other than that everything was perfect! Got tones of complimants on the food and service, tones of complimants on the venue (we chose the villa gardens ceremony spot and the heritage room for reception) Arden Hills gives you a great foundation to make the places your own beautiful day! Loved it here and would recommend! This place is a little expensive,..BUT you get what you pay for and we defenitly got the best of the best service!!! Thank you Shannon and thank you Arden Hills :)
---
My wedding!
Reviewed on

9/10/2012
Kristine P
I had my reception here and it was beautiful!!! The location is already beautiful as it is =) The service was excellent by my coordinator and some others. The quality of the food was just alright, I did have some complaints in this area. Other than that it was just how I wanted it.
---
High Recommendations
Reviewed on

8/23/2012
S T
Great service! From assisted planning to reliable service, I would refer this venue~ !
---
About Arden Hills
Reviewed on

8/12/2012
Natalie M
This place is absolutely gorgeous. Very pretty to take pictures and stuff....
---
Beautiful place for a wedding!
Reviewed on

7/20/2012
Analisa C
Arden Hills is an absolutely beautiful place to have a wedding! The staff is so helpful and the food is excellent! Shannon, our wedding coordinator, was especially helpful in making our wedding so wonderful!
---
Great people, everything was great
Reviewed on

7/14/2012
Heather B
First off Shannon and Kathy are awesome! I am really pleased with how accommodating they were knowing my situation. Every meeting went very well and when it came to the day of our wedding we had NOTHING to worry about. Cant wait to host another function at Arden Hills!!!
---
Food Was Great!
Reviewed on

6/29/2012
Torya T
The food was fantastic - from the appetizers to the main course - yummy, yummy, yummy! The only complaint is that no one was around when we wanted to cut the cake. We had to hunt down the servers. Other than that, the food was great!
---
Great
Reviewed on

11/17/2011
Elizabeth Z
Very beautiful location
---
Beautiful venue with experienced wedding staff
Reviewed on

9/12/2011
Robyn K
Our wedding at Arden Hills turned out to be so beautiful. The outdoor courtyard and Gold Room accomodated our large guest list (220) and all the existing flowers required little extra decoration. Our wedding coordinator, Shannon Hall, was so friendly and accomodating and ensured that the day ran smoothly. The main drawback was that it is a country club and the venue restricted access to most of the property which limited photo opportunities. Our guests seemed very happy with the food and service.
---
excellent venue with great service
Reviewed on

8/16/2011
Angie K
Beautiful venue! We wanted an outdoor ceremony with an air conditioned reception for everyone's comfort. The food was amazing, as many of our guests mentioned later. We extended our reception from 5 to 6 hours (for a reasonable fee), but would have liked having a longer one, which was not an option. The staff was professional and organized, however, they do have a large workload so many of the details are covered a few weeks before the wedding. Regardless, they cover all the bases. We had a large wedding and Arden Hills was able to accommodate our guests. We'd use them again and again.
---
The most beautiful place in Sacramento
Reviewed on

7/20/2011
Meadow P
Arden Hills is an exquisite wedding venue. We researched extensively in the Sacramento area and Arden Hills was by far the most lovely place for ceremony and reception. We were married in the courtyard and we had our reception for 170 people in the Gold Room. The dance floor is incredible, old-school luxury, gilded mirrors, sconces on the walls. You will truly feel like a princess when you waltz around the room! The only downside is the catering. The food is not the best. It is edible, but not delicious. I know they are in the process of revamping the menu, but another option that they allow is to bring in ethnic catering for anything they don't have on their menu. However, in spite of the catering Arden Hills was the perfect venue for my dream wedding!
---
My day
Reviewed on

7/02/2011
Heidi C
Arden Hills is such a beautiful facilty and they do weddings all the time so there is not much room for mess up. Everything is at Arden Hills that you need. I wanted a facility I could stay at before and day of wedding, relax at a spa, get ready day of onsite, and a place that was comfortable for my guest. Arden hills was that place... It is a little pricy, and every little thing you are charged for, however if you want to enjoy your wedding and not worry, book at Arden Hills.
---
Beautiful Venue
Reviewed on

5/17/2011
CURIE S
A little resort-type setting in Carmichael. Beautiful venue with so many different amenities not only during the wedding day but pre- and post wedding. Everything is top notch and they bend over backward to make your day perfect!
---
Choose Arden Hills Resort Club & Spa!
Reviewed on

5/05/2011
Sarah H
My Husband and I recently chose Arden Hills Resort Club & Spa for our perfect spot to say "I Do" I think I speak on behalf of us both when I say that we couldn't have chosen a better location for our special day! Everything was amazing! My Bridesmaids and I stayed in the Villa the night before our wedding, and we had a blast! The beds are super comfy...and I even got to write my vows while soaking in the big spa tub :) The girls and I woke up the day of my wedding to a chef waiting for us in the kitchen...he took our orders and made a delicious breakfast for us. Our wedding day went extremely smooth, and all of the Arden Hills staff was incredible! The food was amazing!...our wedding guests still talk about how great the food was :) We partied 'till midnight, then my Husband and I stayed in the Villa in our Bridal Suite, and woke up to breakfast in bed the next morning. All in all...great value for your money, and what a great experience! You won't regret choosing Arden Hills Resort Club & Spa!! :)
---
Wedding Experance
Reviewed on

12/18/2010
Tiffanie D
We did our Wedding ceremony at The Villa at Arden Hills and it was amazingly beautiful! We did it at candle light and It was just what I had been imagining in my head!
---
Send Message