Home

Artisan Bake Shop
About this Vendor
The Art and Craft of Dessert
Capturing the essence of your Cape Cod wedding in cake! Stylish & absolutely delicious cakes, cupcakes, & dessert tables baked from scratch. Seaside, nautical, preppy and vintage-rustic cakes are just a few of our favorite styles! The perfect blend of style, flavor and service sets us apart.
Details
Gluten Free, Nut Free, Vegan, Vegetarian
Cake Accessories, Cake Delivery + Setup, Cake Tastings, Groom's Cakes, Cakes + Desserts
Contact Info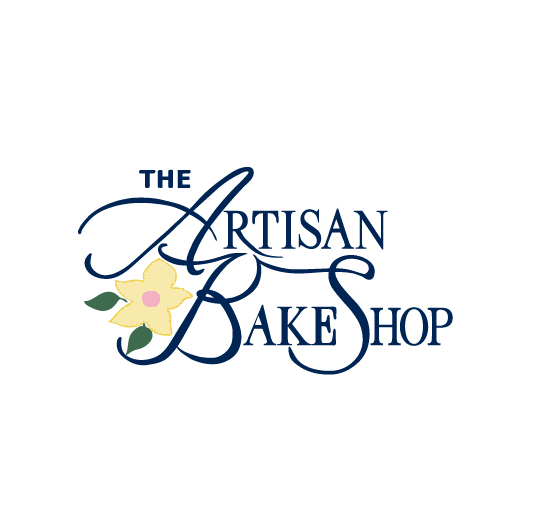 265 Walnut Plain Road, Rochester, MA
Cape Cod & Coastal Mass.
Speechless!!
Reviewed on

5/04/2013
Sarah F
We met with Meredith to go over what kind of cake we wanted. We gave her a very general idea of what we were looking for and told her to use her judgement of whatever she thought would look best. I had an idea of what the cake would look like but when I saw it on our wedding day, I was speechless. It was more than beautiful!! We received multiple compliments on how pretty the cake was and also how good it tasted!!! Meredith and her team are very talented! We are soooo happy we went with Artisan Bake Shop!!
---
Best dairy free cake I've ever had
Reviewed on

7/16/2013
Molly K
Meredith at Artisan Bake Shop came to my rescue less than one month before the wedding when we had a sudden change of plans and needed a different cake caterer. Originally she said they were just too busy that day, but once I told her my situation and that my soon-to-be husband is allergic to milk, she agreed to shuffle a few orders and deliveries around, and saved the day. We had a dairy-free red velvet cake with raspberry filling that was absolutely to die for. I wish I had another piece to eat as I'm writing this! Everyone couldn't believe it was dairy-free, it was really that good. Thank you Meredith!
---
Surpassed Expectations
Reviewed on

5/22/2012
Steve P
Nicole and I met Meredith and at the time we were still pretty unsure as to exactly what we wanted out of the cake. Meredith sat with us and drew out numerous sketches in order to help us. Then we emailed back and forth exchanging more sketches and designs. Somehow she managed not only to create us the perfect cake, but she even surpassed my already high expectations. The cake itself may have been the single most talked about item at our wedding, and the combination of flavors left all of our guests wanting more and asking where the cake came from. I would recommend Meredith to anyone who is looking for great customer service, great cake designs, and great taste. It was truly perfect. Thank you so much!
---
Amazing Wedding Cake
Reviewed on

11/05/2014
Darah W
When I tell you that EVERY guest at my wedding raved about the cake, I am not exaggerating in the least. My cousin's husband had two pieces in one sitting and I've had about four emails from people asking where they can order a smaller version. Meredith is AMAZING to work with… she's patient and creative and sweet. I kept her for ages talking about all of my options (I was convinced I didn't want to be a traditional cake bride), and then when I actually DID decide on a cake, she was great about supplying me with new quotes and breakdowns without a peep of annoyance (which I would have found difficult to do in her position). I can't recommend Artisan enough… the spice cake with cream cheese frosting knocked 80 people's socks off.
---
Rustic Dessert Table
Reviewed on

10/28/2014
Robin D
Meredith was an absolute joy to work with! We hired her to do our dessert table at Bittersweet Farm and our guest still have not stopped talking about the beautiful display and the delicious desserts! She also baked a two tier wedding cake that was to die for ... So good that the bride herself had 3 pieces the next day! From the moment we met Meredith at our consultation we knew we wanted to hire her. She made the process so much fun by sketching her ideas for our dessert table right there with us and allowing us to try all of her delicious cakes and variety of desserts! We highly recommend her, especially for dessert tables, and we definitely will be using her for our future events!
---
Delicious
Reviewed on

10/04/2014
Bruna P
The cake was absolutely delicious!! And Meredith was wonderful to work with and super professional. When we did the cake tasting, all of her flavors were so good that it was very difficult to pick them for our wedding. And the cake came out beautiful as well - we were very pleased all around. Thank you Meredith!! :)
---
Delicious and Adorable
Reviewed on

6/24/2014
Patricia C
Meredith at Artisan Bake Shop was amazing to work with! She managed bring to life my vision of beachy wedding cupcakes and a Boston Red Sox-wearing lobster on my rehearsal dinner cake. All of our brainstorming and planning took place over the phone and email since I was planning my Cape Cod Wedding all the was from Los Angeles, so even though I wasn't able to meet with Artisan in person or taste anything beforehand, it all turned out just as I hoped! I even managed to fly one of each flavor cupcake home with me :)
---
Artisan Bake Shop Wedding Cake
Reviewed on

9/24/2013
Michele T
Love, love, love Artisan bake Shop cakes and cupcakes! Meredith was very accommodating and was able to provide a cake for the bride and groom to cut with two weeks notice. She was able to make a cake to our exact specifications & flavor. She reproduced an exact replica of a picture we provided. The Chocolate cake with peanut butter filling and Butter cream frosting was heavenly! Two days before the wedding when we realized we had no cake topper, Meredith was able to provide one for no extra charge, Matching the cake perfectly.
---
June 2013
Reviewed on

6/26/2013
Jennifer H
Our wedding cake was beautiful and I was sad to have to cut into it! Meredith did an amazing job combining a few different inspirations I gave her to base our cake upon. The two flavors we chose were both tastier than I had remembered from our initial tasting. One excellent bonus, you do not need to save the top tier, Meredith will make another small cake for your 1 year anniversary! Highly recommended!
---
Perfect & Delicious cakes!
Reviewed on

12/03/2012
Katherine K
Meredith was an absolute joy to work with. She was always upbeat and excited about our cakes whenever I spoke with her. We had a great tasting session and were able to pick out all the details to fit. Our cakes were amazing and beyond beautiful, they were just what we wanted. My husband was so blown away by his that he didn't want to cut it up! Her communication was great and would highly recommend Meredith to everyone.
---
Highly Reccomend!
Reviewed on

11/01/2012
Courtney O
I ordered a 3-tier, vanilla cake with vanilla filling and vanilla buttercream frosting with monogram. It was beautiful (exactly what we had discussed) tasty and and hassel-free. Meredith was easy to work with, had a variety of options to choose from and she was very knowledgeable, helpful and professional.
---
Delicious cakes, terrific service, reasonable pric
Reviewed on

10/29/2012
Rebecca B
Meredith was a pleasure to work with -- she was extremely responsive and was willing to accommodate any requests. We loved visiting the bakery and trying the delicious cake and icing flavors. She uses all fresh ingredients that she prepares herself from scratch. For example, for the pumpkin cake, she roasts, mashes, and freezes sugar pumpkins to use in the batter. We tried her other baked goods as well, and everything was fantastic. Her cakes were superior to other, much more expensive cakes that we tried. Although the bakery is located in Rochester, not on Cape Cod proper, Meredith delivered the cake to our reception for an extremely reasonable price and on a holiday weekend. We would recommend her cakes to anyone!
---
Excellent Customer Service, Delicious Affordable C
Reviewed on

10/04/2012
Andrea S
We ordered a cake from the Artisan Bake Shop for our wedding a few weeks ago. Meredith was very patient and provided plenty of options to fit our budget. We ended up choosing a 3-tiered cake from the Artisan Design collection along with a sheet cake. The cake was very affordable for our 150-guest wedding. Unfortunately we weren't able to stop into the shop to taste the cake before our wedding. When I saw the cake on the wedding day it was PERFECT! Meredith made sure to incorporate our exact wedding colors into the sugar flowers on the cake. Our cake was chocolate/vanilla and it was moist and DELICIOUS. I was very impressed with the professionalism of this vendor and the quality of the cake for the price. My favorite part is that we get a free cake on our anniversary! Thank you Artisan Bake Shop!
---
the cake tasted wonderful but it melted
Reviewed on

10/04/2012
bethany l
First of all I do think Meredith is a real artist. She is capable of producing beautiful and unique cakes. Also both the grooms cake we got floor the rehearsal dinner and the two flavors of wedding cake tasted amazing. Probably the best cake I've ever had. However I was disappointed for a few reasons. First was the confusion with the grooms cake delivery. Because of this confusion I had to have the cake delivered a day early. I was assured the cake would stay in a well air conditioned room. Unfortunately we could not get the room cool enough and the cake began to run and melt. Finally we refrigerated it and it was great after that. The wedding cake arrived on time and it was a relatively cooler day around 75 with no humidity. When the cake arrived i noticed it was leaning slightly. I thought this was maybe an illusion but pictures confirm it was definitely leaning. The cake was missing some of the colors we discussed in the sugar flower cascade and some colors I expected were not represented. At night the temperature speed down to about 65 degrees. I was shocked to find that at 9 when we walked over to cut the cake it was melting, some of the colors were running and one of the starfish had fallen off. Because it was notthat warm out my only thought is that they do not have refrigerated truck for delivery. I would suggest they invest in one. Because overall the cake still looked good and it tasted amazing I would definitely use them again. I would discuss the delivery method and time in detail and get your cake as late as possible especially if you are having an out door reception. Also make sure you send your deposit in on time because we almost lost our spot by not getting it in soon enough.
---
amazing
Reviewed on

9/25/2012
Elissa C
the cake was perfect! it looked amazing just what we wanted. and it was delicious everyone including the staff at the hotel were raving about the cake all night saying it was one of the best wedding cakes they have ever had.
---
Amazing Cake!!!
Reviewed on

9/19/2012
Heather F
I chose Meredith at the Artisan Bake Shop based on a friend's great recommendation...and she is just amazing!! She is very professional and organized. She had about 10 different cupcakes with fillings and frosting for us to taste that day which were all delicious! We had a hard time choosing! We were unsure exactly of what we wanted so gave her very little input...but she was able to come up with a beautiful sketch of our cake! I kept in touch with her via email throughout our months of planning and she was always prompt to respond. The cake was absolutely beautiful and was exactly what I had visioned! Perfectly detailed and just amazing! We chose the Silver White Wedding cake with raspberry filling and buttercream frosting that was seriously out of this world! I highly recommend The Artisan Bake Shop for anyone in search for a creative, beautifully designed & tasting cake! Thank you Meredith :)
---
Absolutely Amazing
Reviewed on

6/21/2012
Linda S
Why Meredith & the Artisan Bake Shop are AMAZING: 5)Artisan bake shop is located a short distance from Cape Cod, so no worries that the wedding treats won't make it to the reception on time. 4)Meredith is so organized & prepared ... from the 1st consultation notes to the wedding day delivery logistics. 3)Meredith listens to your needs , understands your vision & executes it. 2)All of the dessert treats are delicious ... Artisan Bake Shop can turn out a mean chocolate cupcake! The # 1 Reason: 1)Meredith was able to make our wedding cupcake toppers (from scratch) look just like our Yorkies! They were a hit at our wedding.
---
Perfect Cake!
Reviewed on

11/09/2011
Emily H
The Artisan Bake Shop was the perfect choice for our wedding cake. Meredith and her staff were so accommodating and crated a cake around our dream cake - it was perfect...and delicious! Throughout the process, the Artisan Bake Shop was so professional and thorough that I never had to worry about my wedding cake. Delivery and set up was simple and the cake itself was absolutely magnificent (and again, delicious!) I highly recommend Artisan Bake Shop to anyone looking for a beautifully designed and tasty wedding cake!
---
AMAZING Job!!!
Reviewed on

10/31/2011
Kara P
I can not say enough about how awesome it was working with Meredith and The Artisan Bake Shop for our September 2011 wedding!! This was the MOST fun part about planning the wedding. Meredith met with my mom and I several times to get every last detail planned. She is so creative, professional and fun to work with! I truly enjoyed our meetings and would recommend any bride/groom to work with The Artisan Bake Shop. At our wedding, the guests raved about the cake and dessert table, and many have asked for the name of the bakery! Great job Meredith and I look forward to working with you in future!! Thank you again, Kara and Adam Colucci:)
---
Beyond Thrilled~!
Reviewed on

10/26/2011
ruth r
I did not know how stressful planning a wedding could be and with a vision like the one i had it was even more stressful! My damask and tiffany blue theme was all ihad wanted! Thinking of a cake i had so many ideas! I had first gone with a friend of a friend who did cakes out of their home, i was quickly disappointed in the cost that they had come up with and was very discouraged that i would not have my dream cake. My best friend had suggested Artisan Kitchen as she had them ake her 30tn birhtday cake! It was amazing and i thought why not but did not get my hopes up! The first minute i sat down with Merideth she made me so welcome and reassured me that i would have my dream cake within my budget! The flavors and cake quality were incredible! I signed on right away and said yes you will do my cake! She went and got special stencils just for me and the cake was so perfect! I am so excited and had so mnay compliments! Everything about the Artisan Kitchen is perfect! Cant wait for my anniversary cake! Thank you guys!
---
Scrumptious!!
Reviewed on

10/07/2011
Jen H
The Artisan Bakery did a fabulous job on my assortment of mini and regular cupcakes. The display was beautiful and service excellent! Plus Meredith is super sweet!! Thank you Artisan Bakery for such a delish wedding cup-cake :)
---
Perfect wedding cupcakes
Reviewed on

9/01/2011
Mary T
What a stunning arrangement of starfish adorned cupcakes on a 4 tier stand Meredith and her team created! Not too sweet but perfectly sweet is how many of our guests described them. We had a very casual wedding and wanted everyone to enjoy a treat at the end of the evening so we served Meredith's masterpieces with Vueve back at our home. Her prices are fantastic, her attention to detail amazing, and her customer care exceptional!
---
Absolutely Perfect!!
Reviewed on

8/25/2011
Melissa B
Meredith and her staff did the most amazing job for our wedding this past weekend! We went in a different direction from the typical wedding, we did various pies, pastries and old fashioned donuts! Meredith made certain that ever piece of deliciousness was presentable and ready for the taking by guests! I had more people tell me how great it was to grab a donut hole, a mini whoopie pie and a drink and run off and dance! I also had raving reviews from guests on the quality of all the desserts and their excitement on something different than the typical!!! The Artisan Bake Shop did a wonderful job of making our wedding image perfect! Moreover, we used the bake shop for our Grooms Dinner and people more than raved about the various cheese cakes that we had...they were in awe! Thank you Meredith and the staff at the Artisan Bake Shop for giving me one more element to call our wedding perfect!!
---
Perfect Wedding Cakes!
Reviewed on

8/24/2011
Kendra M
When my husband and I first met Meredith we were so excited for her to make our wedding cake. The cake samples were delicious and she really captured the vision we had in our mind for our wedding cake. We actually chose to do three small cakes of different flavors instead of a traditional four tiered cake. She was on board and designed three cakes that were a little different but had the same style. Seeing them in person on the day of our wedding was incredible. The cake was perfect and looked great in the venue. All of our guests raved about it, everyone thought it was delicious, including us obviously! We couldn't be happier with the experience we received from Meredith and her team at the Artisan Bake Shop! We can't wait to go back for our anniversary cake next year!! :)
---
SO happy with the cake!!
Reviewed on

8/15/2011
Lynn C
Meeting Meredith in person was the first sign I wanted to hire her. She is the sweetest woman, I just knew she would be easy to get along with. We worked together to design the perfect cake. She NAILED it! It was exactly what I was imagining. It was beautiful! She is so talented. I had three flavors: vanilla with strawberry filling was great, chocolate with cappuccino filling was unBELIEVEable, and the chocolate with bailies cream filling was so good it was GONE before I even tried it!! She provided a coupon for a free anniversary cake a year from now (instead of freezing some), and I just can't wait to go back. The Artisan Bake Shop did such a great job, I really can't say enough good things about them!! :)
---
Send Message