Home

Ashley Grace Bridal
About this Vendor
Ashley Grace Bridal
At Ashley Grace we understand how important a wedding day is for a bride. Our promise is to create a once in a lifetime shopping experience because we believe your wedding dress is one of the most important elements of your special day. Our passion is styling brides in the perfect wedding gown complimenting her individual beauty and style. Our mission is to provide exceptional & personalized care with a beautiful selection of gowns to choose from. At Ashley Grace, it's all about the dress simply because we believe in celebrating the bride. Offering wedding dresses, veils, shoes and other lovely accessories. Exceptional Care, Exclusive Selections, Extraordinary Experience. All for you.
Details
Wedding Dresses, Dresses, Bridal Stylists, Dry Cleaning + Preservation, Plus Size Available, Private Appointments Available, Rentals

Contact Info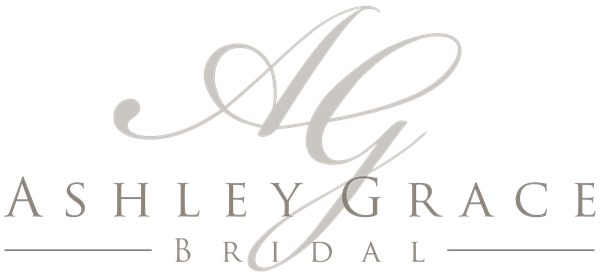 Reviewed on

8/15/2017
Sarah R
I visited Ashley Grace yesterday to shop for my wedding dress. It was the first place I had been to try on dresses, and my experience was wonderful! The store is absolutely beautiful, and my consultant Lauren was so sweet and helpful. She allowed us to look through and pick some... Read More dresses to try, and she also picked some for me. The dress I ended up loving was one that she picked for me. I felt so comfortable throughout the entire appointment while working with Lauren. She was very knowledgeable about the different styles and designers. Unfortunately I could not make a decision and left without ordering my dress, but I may be returning in the near future.
---
Reviewed on

7/12/2017
Emily W
I had an amazing experience finding my wedding dress at Ashley Grace Bridal! My consultant Lauren was so sweet and helpful. They have a beautiful selection of dresses too. They were so kind, working with me on the look I wanted and my budget. After going to several other bridal... Read More shops and trying on many dresses, I ended up back at Ashley Grace saying yes to my dress! I could not have asked for a better experience or a better day!
---
Reviewed on

2/10/2017
Lauren B
Ashley Grace was the third bridal shop I had visited in the area, and had, by far, the best experience there! I visited on a weekday afternoon without an appointment, but was still assisted immediately. My consultant Lauren was an absolute sweetheart and very helpful. The... Read More fitting room was huge, and the store itself was nicely organized with a good selection of dresses. The staff members were all warm, welcoming, and genuine. Although I didn't buy my dress from Ashley Grace (I ended up going with a used dress to save money - but the dress I bought was one I'd tried on in the store!), I have already recommended Ashley Grace to other engaged friends. Oh, and I also received a sweet handwritten note from the store in the mail the week after I visited! That was just the cherry on top of an already very positive experience.
---
Reviewed on

1/29/2018
Amanda T
I am so in love with this gorgeous Bridal Salon!!! I had the most amazing experience looking for My Dress! I felt like a queen and really got personalized service with the sweetest, kindest staff! I cannot recommend Ashely Grace enough!!!
---
Reviewed on

1/29/2018
Anya C
Excellent shopping experience! Very professional staff, beautiful decor and store environment, everyone was very attentive and accommodating! Special thanks to Lauren, who helped me find the dress of my dreams! The store owner is very sweet and attentive! I recommend this store... Read More to anyone who wants to have a premier wedding dress shopping experience!
---
Reviewed on

1/20/2018
Sibylle H
I visited Ashley Grace today to find my perfect wedding dress and within 3 dresses I had found my dream dress! The whole atmosphere of this bridal shop is very positive and all of the consultants were beyond sweet and helpful. A special shout out to consultant Kimberly who was... Read More an absolute angel and spent an extra amount of time with me. Thank you thank you!
---
Reviewed on

1/02/2018
Kirsten H
Ashley Grace Bridal was the first bridal salon I went to, and the last! Faith was so fantastic in helping me figure out exactly what type of look I wanted for my special day and helped me find the dress of my dreams! This place has exceptional service, selection, and beauty... Read More for a highly affordable rate. I would rate higher if I could!
---
Reviewed on

12/19/2017
Jessica W
I tried a few dress shops in Lynchburg and Ashley Grace proved to be the clear winner in both experience and value. Lauren helped me try on a bunch of dresses until I found the one I fell in love with, McKayla by Maggie Sottero. I didn't decide until coming back with my mom... Read More while they had a mother daughter tea at the store. The owner was so lovely and she and Lauren even suggested the photographer I ended up choosing! I loved every moment I was there and I am so glad I was an Ashley Grace bride.
---
Reviewed on

12/12/2017
Julia C
My experience(s) here were amazing! I went on Friday and had Abby as a consultant. As soon as I walked in I felt like a bride. I didn't purchase a dress the first time I went because I had other appointments scheduled at other places and just couldn't commit(typical). I ended up... Read More going back today and I said yes to this amazing dress that Abby let me try on even though it was no where near what I was saying I liked style wise! Everyone was as sweet as could be and helped me say yes to my dream dress!
---
Reviewed on

11/20/2017
I highly recommend Ashley Grace Bridal to any bride looking for the perfect dress and wonderful, caring people to help her find it. Ashley Grace was the very first boutique I looked in for my dress and I found it after trying on only 7 dresses! I also found the perfect matching... Read More veil and jewelry too! Abby and Lauren were absolute sweethearts, and just all of the girls that worked there really genuinely showed that they cared about my experience. I can assure you, you will never find a more generous and thoughtful owner at a bridal store than Mrs. Thomas. She came into the store just for me to make sure that I left having found the dress of my dreams! I cannot thank her enough for her time, and really just making this one of the most memorable days of my life! I'm still glowing about the experience and I wish this for all brides! Thank you so much Ashley Grace Bridal!
---
Reviewed on

11/16/2017
Alyssa B
Ashley Grace is a great place to find your wedding dress! The staff that work there are sweet, helpful, and professional. They made finding my dream dress a wonderful experience!
---
Reviewed on

11/03/2017
Taylor is absolutely lovely, hospitable, positive, and kind! The store is elegant and beautiful! My mom, aunt, sister, and best friend were all able to sit comfortably in the rooms. Working in hospitality myself, I was very impressed with the entire operation.
---
Reviewed on

10/18/2017
Chelsea M
Ashley Grace is one of the newer bridal salons in the Lynchburg area. To be quite honest, I was a little worried going in there because it looked very upscale and out of my budget; however, I made an appointment anyway and boy was I pleased! They have a wide range of dresses at... Read More many different price points, it was a breeze staying within my budget! I ended up making two trips here, and thank goodness for the owner Theresa. After trying on TONS of gowns that just weren't hitting the mark she put me into a gown that I really was not excited to try on (by the looks of it on the hanger) but I feel in love. It ended up being the dress for me! Attention is on you the entire time you are there, and they really want to find a dress that suits each bride's unique style. Thanks Theresa and Lauren for playing such a huge role in my big day!
---
Reviewed on

10/06/2017
Laura T
Thankful for such a wonderful experience at Ashley Grace! The store is beautiful and the gowns are gorgeous! Not to mention the service was impeccable! Taylor was patient and beyond helpful and every employee there made a point to say hello or offer assistance. The private... Read More dressing room was a really nice feature as well. So excited to have said YES to the dress at Ashley Grace!
---
Reviewed on

9/11/2017
Katelyn M
I had a fabulous experience at Ashley Grace. Their staff are SO knowledgeable and kind. I would highly recommend this boutique to any bride in the Lynchburg area and beyond. They have the most beautiful gowns and make the shopping experience incredibly stress free and fun!
---
Reviewed on

7/18/2017
Karmen M
I had an amazing experience at Ashley Grace! The entire staff was friendly and helpful, my stylist took the time to get to know me and what I wanted in a wedding dress before we even got started. They really made me feel special and were just as excited as I was when I said... Read More yes to my dress. The selection was great as well, as were the prices!
---
Reviewed on

7/02/2017
Erin B
The staff was so helpful and made the process of finding a dress extremely fun! I highly recommend going here to find your wedding dress.
---
Reviewed on

3/01/2017
Michelle G
Ashley Grace was not only the first place I tried on wedding gowns but where I found my dream dress. I had a budget and was worried I wouldn't be able to find a gorgeous gown within that budget but I was able to here.. plus get a hair accessory too! The facility was gorgeous,... Read More the staff was so friendly and helpful and it made the overall experience unforgettable. I would definitely recommend any bride trying Ashley Grace! Plus I went back a few weeks later and they remember my name and the gown that I bought.. great customer service!
---
Reviewed on

2/13/2017
Courtney G
Attending Ashley Grace was my first experience trying on wedding gowns, and it was truly magical!! From the moment I walked in the store, I was greeted with smiling faces and excitement. We spent quite a while in the store, but they never made me feel rushed. The owner of the... Read More store came into the showroom a few times and was so kind and complimentary. Every person there genuinely wanted to make my experience personalized and special. Gwen was the woman who worked with me and she was truly the highlight of my trip! She was so accommodating and kind. She wouldn't hesitate to help me try on the same two dresses back and forth, even though I know she had to be exhausted! She was so full of energy and had such a servant's heart!! <3 No one was pushy or trying to just make a sale. They wanted to make me feel relaxed and comfortable and they absolutely did! My mother and I are so thankful for the team at Ashley Grace for making my experience truly memorable and helping me feel so special that day:) I absolutely recommend stopping by--you will get hands-on, personalized service and an experience you'll cherish forever!
---
Reviewed on

2/11/2017
Heather M
Absolutely gorgeous inside! The two ladies that were working were over the top knowledgeable and very accommodating! Gorgeous dresses and they really make you feel special while you're there.
---
Reviewed on

2/10/2017
Savannah W
They were by far the nicest bridal boutique and overall experience that I had during my dress shopping. The stylist were so sweet, the environment was gorgeous, and the dresses were amazing and very reasonably priced.
---
Reviewed on

2/09/2017
Callie G
I went into Ashley Grace having already purchased a dress at an out-of-town location and needing accessories. I hadn't made an appointment because that's all I needed to look at but they happened to have my dress and let me try it on to match the accessories. They had a great... Read More selection of everything I needed and I ended up purchasing shoes, jewelry, a veil, and a belt all there. They had a lot of beautiful dresses too. The customer service was fantastic! Extremely helpful and made me feel comfortable. Prices were totally reasonable! Awesome experience and highly recommended!
---
Reviewed on

2/09/2017
Jasmine H
Amazing service, great selection, and excellent prices! The consultant was attentive and patient. It's a great place to go for fashionable, vintage-inspired, and classic looks!
---
Meet The Owner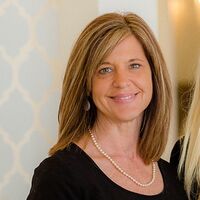 Teresa Thomas
The day a bride chooses a wedding dress is a memory that will never be forgotten. At Ashley Grace, we want to make finding the dress as special as the day the bride wears it. Our goal is to give exceptional customer service and a unique personalized experience. Our bridal boutique was designed with an open floor plan to carry a large selection of gowns and finishing touches.