Home

Atkinson Resort & Country Club
About this Vendor
Elegant setting... impeccable service... perfect.
Imagine your fairy-tale wedding begins at Atkinson Resort & Country Club. For a setting that is at the same time elegant, comfortable and private, we provide a unique and romantic atmosphere for your once-in-a-life time event. Allow our professional staff to guide you in creating a spectacular day
Amenities + Details
Amenities
Handicap Accessible

On-Site Accommodations

Indoor

Reception Area
For more details about amenities, please message the Venue.
Ballroom, Country Club, Hotel, Restaurant
Bar + Drinks, Cakes + Desserts, Food + Catering, Planning, Service Staff
Contact Info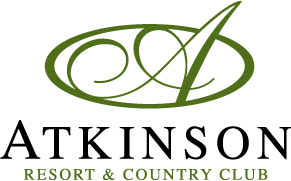 85 Country Club Drive, Atkinson, NH
Picture Perfect
Reviewed on

9/20/2014
Shelagh W
I could not have asked for a more perfect venue. From start to finish, Jennifer was there every step of the way! Emails answered late at night, dealing with crazy last minute details... and even some stupid questions (although she promised there was no such thing!) She was always on top of when I needed to meet or make any decisions. I can't tell you how many emails were exchanged! From the second you walk in, to the second you leave, everyone is friendly and attentive. We were able to get ready in the bridal suite area... plenty of space for 10 people (bride, bridesmaids, jr. bridesmaids), hair dressers and make-up artists to hang out. We had our ceremony in the trellis area. GORGEOUS. The landscaping and fountain made for an incredible backdrop. My pictures are beautiful and my guests loved it! Our reception was held in the Legacy Ballroom. The set up was beyond perfect. We fit 20 tables easily and even had an extended dance floor. The food was delicious. (We actually had a few minutes to enjoy our meal- thanks to Katie!) The late night snacks were a huge hit! My guests couldn't believe it when they came out! There are so many choices on the menu, they are able to cater to any couples needs. Katie was my day of coordinator...I don't know what I would have done without her! At one point during pictures, she could tell I was getting a little overwhelmed... she handed me a glass of wine and my husband a beer! Katie somehow made it feel like all of the pressure and stress was off my shoulders. It was like she could read my mind. I really could go on for hours! She was my saving grace! Atkinson Country Club went above and beyond all of my expectations. Jennifer was always welcoming, willing to help with anything you could ever need and always willing to answer any questions. Katie was my right hand the day of. I really could not have asked for a more picture perfect wedding day! I highly recommend Jennifer, Katie and Atkinson Country Club for your special day... you will not be disappointed!
---
My guests are still saying this is the best wedding they have attended.
Reviewed on

8/01/2014
Melanie H
My April 26th wedding didn't turn out sunny and bright as I hoped. I have no control over the weather. However,my wedding day is a day I will remember forever. Jennifer Chipman was an absolute gem to work with. Returning emails promptly and going above and beyond to make sure all guests were accomodated for food allergies and that I had exactly what I wanted for a sheer overlay. The food was delicious and the servers were sure to wait to serve the entree's until the Bride and Groom were ready to sit. When we were served they were very aware of when we got up to talk to guest that they didn't take anything before asking if we were done. The bridal suite was set up just the way we wanted it and the servers that we had during our coktail hour were wonderful, eapecially when I was demanding a beer after family photos. :) All in all I am glad I was able to afford a wedding at the place I wanted to get married. Atkinson is beautiful and I would get married there again and again.
---
Wedding Sept 28 2013
Reviewed on

9/30/2013
meri r
My husband and I can not say enough good things about the Atkinson Resort and Country Club. Our wedding on 9/28/13 in the Brookside Room was out of this world. The coordinators and staff were beyond helpful, the food was outstanding, and the overall atmosphere was just amazing. Our family and friends kept remarking (and still are!) at how lucky we were to have found Atkinson. It had everything we pictured for our special day--a gorgeous ceremony location, a beautiful reception area with a deck overlooking the golf course, and guest rooms that were comfortable and very convenient for our guests and wedding party. As the bride, I expected to be frantic, nervous, and maybe even slightly a bridezilla. But the whole day my family and friends kept remarking at calm I was, and it was because I knew we had nothing to worry about--the coordinators and staff were that great! 5 stars for Atkinson :)
---
Dream wedding on a budget
Reviewed on

1/28/2015
Jamie H
I cannot say enough good things about Atkinson Country Club! We had our dream wedding on a budget and couldn't have done it without them. Before I go further, I want to explain that we got a great deal because our wedding was on a Thursday. If you have your heart set on Saturday I would not consider this a budget venue, although I still think they are worth every penny. Because we chose Thursday our total was discounted and we had no food and beverage minimum. We also had full run of the place, extra time to use the changing rooms, choice of any ballroom/ceremony area, and a better backup ceremony location. The good: -The grounds are beautiful and were perfect for our outdoor ceremony and pictures -Jennifer Chipman and Katie Kivell were awesome to work with, even from across the country (we planned the whole thing from California) -The food is EXCELLENT and not just compared to other wedding food. Several guests said it was the best dinner they've had at a wedding -The ballrooms have beautiful high ceilings and tall windows that let in lots of light -They have all inclusive packages with apps, food, dessert, and open bar. It made everything so easy -They have rooms. Bride and Groom stay free the night of the wedding, and guests can book rooms if they don't want to drive home after. The was especially perfect for my side of the family that flew in from CA -The changing room is HUGE. Plenty of space for hair and makeup to set up, and the whole bridal party to be comfortable while getting ready -They will work with you if you want to change anything on the menu -Plenty of parking for all guests -We were lucky enough to have perfect weather, but had it rained our backup location would still have been beautiful since the ballrooms look out onto the property. -They are flexible with vendors. We have a JP and a DJ in the family and had no issues using them. The Bad (but also typical of almost all venues we looked at): -Patterned carpet in the ballrooms. At least the colors are neutral, which is better than many other places -Cash or check only, for every payment. Some venues accept credit cards for all but the final payment -Somewhat difficult to get to if you're not familiar with the area. -Cannot throw rice, confetti, birdseed, bubbles, flower petals, basically anything
---
Our Wedding
Reviewed on

1/09/2015
Marissa B
My husband and I were married at Atkinson Resort and Country Club on 12/6/2014. We knew we were looking for a place that was going to accommodate the things that were important to us: attractive setting, excellent food and spot on service. We have both been in the hospitality industry for years so we are sensitive to these aspects. Atkinson Resort & Country Club met and exceeded our expectations! We met with Jennifer at Atkinson back in April and from the get go she was attentive to our needs and very calming (considering how important this day would be for us and our families.) You could tell that Jennifer was experienced and genuinely cared about creating a wonderful day for her guests. We went back a few months later for our food tasting and could not have been more confident that we had chosen the correct place! The soup and pasta were fresh and hot! The chicken and beef were moist and full of flavor and the flatware/plates/glassware was modern and not at all "banquety." The week of our wedding we met with Julie, she was going to be with us the entire day of our wedding to ensure everything went perfect. Well, our day came and to no surprise we had rain, but that didn't dampen our spirits! After our ceremony we arrived at Atkinson and there was Julie, big smile and headset, ready to make our day memorable. First she escorted us down to our Bridal Suite where we, our bridal party and our parents had a little quite time to think about the day thus far and have some appetizers and cocktails before we met up with the rest of the reception. From there our photographer came to get us to head outside for pictures. The rain had come to a drizzle so it made for some excellent photographs!!!! After our photos our DJ came in to go over the entrance list and Julie was there to keep everything in order! When we entered our reception (which was held in the gorgeous Tuscan Ballroom) we were overcome with emotion! Our family and closest friends were there, the tables looked perfect and the room was decorated with just enough Christmas (my husband and I love the holidays) to make it elegant! As the evening moved on our food courses came one by one, hot and steaming and in a timely fashion. Our cake was perfect and stayed that way until we cut into it. Our cards, gifts, toasting glasses, cake knife, etc. were all kept in the condition we dropped them off in. Keep in mind this is what my husband and I experienced through the evening but when our families told us how wonderful everything was from food to service t attentiveness, it only solidified that we made the right choice. Having your wedding at Atkinson Resort & Country Club will not only provide you with great memories, photos and moments it will allow you to thoroughly enjoy your day because you can confidently know everything else is taken care of.
---
Perfect day and fantastic experience throughout the entire planning process
Reviewed on

11/10/2014
Kirsten P
We could not have asked for a better experience at Atkinson Resort and Country Club. The space itself is beautiful both indoors and out – the perfect combination of classy/impressive and comfortable/inviting. All the elegance you'd want without any stereotypical country club stuffiness :) The staff is fantastic too! The primary wedding contact is so sweet and pleasant to deal with, as well as extremely helpful, knowledgeable and well-organized throughout the entire planning process – you'll feel like you're in good hands with her, and you are! My day-of coordinator was awesome too, she made everything run smoothly without a hitch, was always right there whenever we needed her and was fun to have around during the "behind the scenes" parts of the reception. The rest of the staff – waiters, bartenders, etc. – were great too. You will definitely feel well taken care of on your big day, as you should :) I highly recommend Atkinson and am so glad we chose to have our reception there!
---
Wonderful Venue, Wonderful Price!
Reviewed on

11/10/2014
This venue was the perfect location for our nuptials and has a wide variety of packages for every price range (strict budget to lavish!). The grounds are absolutely beautiful, the food is wonderful (we chose the standing buffet dinner, and our guests are still raving about it!), and the staff is very knowledgeable and accommodating. Julie was a wonderful bridal coordinator, and ensured that the evening events stayed on track. The only disappointment I had was that the wait staff decided to serve our wedding cake during the father/daughter dance, and our guests weren't able to enjoy both as much as they should have. If you are looking for a location in southern NH for your wedding, this is definitely a place to check out!
---
Everything we could imagine
Reviewed on

11/07/2014
Courtney R
After months of looking at venues in CT,MA, and NH we came across Atkinson Resort and Country Club in May. After a tour of the grounds, function rooms, hotel rooms, bridal suite, and what seemed like a thousand questions between myself, my fiancé, and our two mothers there was no doubt in our mind this was the venue for us. Jennifer Chipman was absolutely amazing from the moment we met her she was extremely knowledgable not only about Atkinson but the local vendors as well. We set our date for only 5 months away in October and she put our minds at ease that is would run smoothly, everything could be done, and it would look great. Leading up to the wedding it was great to see Atkinson offered a vendor package which included our cake, DJ, and flowers. This was extremely convenient. We were also happily surprised when we realized Atkinson offered a discount to Armed Forces members as am in the military and that they would allow us to have our dogs apart of the ceremony and pictures on site. The tasting leading up to the wedding was fantastic and gave us a good idea of what the food would be like at the wedding. We actually modified our buffet adding a amazing butternut bisque and the stuffed apple chicken both for a small reasonable fee. Tina our event coordinator was excellent. During our drop off we gave her very little direction and some decorations for the venue room. When we arrived the day of the wedding the bridal suite was fantastic to have as it was packed with multiple family members, two brides, two flower girl, two sets of grandparents and many more. As we looked out the balcony to see the Fairview room it was transformed into the fall rustic wedding we had in out heads, it was beautiful. The weather was great as we had a 4:30 ceremony at the trellis it could not have gone smoother. Although we were taking pictures during cocktail hour we got many compliments on the food and drinks. The little time we had left before being introduced we went to bridal suite enjoyed a cocktail and some of the platters which were great. The rest of the night was absolutely amazing the food was the best I have had at any wedding. We decided to do a buffet as me and my wife have been to many weddings where it is plated and if you don't like it you are out of luck. We had so much food it was insane, two salads, butternut bisque soup was my favorite, a pasta bar with garlic bread, fish, apple stuffed chicken, prime rib, and then our cake and a chocolate fountain. The DJ we got through our vendor package was amazing, the dance floor was never empty. We had such a good time people from the wedding next to us wanted to come to ours. After the reception half the wedding continued to the tavern where they gladly accommodated about 40 plus people. After returning to our complimentary room there was a bottle of champagne and two pieces of our cake. The following morning about 25 of us had breakfast at their tavern and with the coupons we received from staying our bill was near nothing. I can't say one bad thing about Atkinson Country Club I wish i could relive the day again and again. I hope someone I know has a function there so I can enjoy the place over again. One recommendation to anyone interested in having their function here is to add the extra hour the time flies by and you want to enjoy it all as much as possible. Thank you Jennifer, Tina and all who made our day amazing! Courtney and Savanna
---
Wedding Venue
Reviewed on

11/06/2014
Caitlin F
I have nothing but great things to say about the staff at Atkinson Country Club. From the beginning they were nothing but helpful, attentive, friendly, and knowledgeable. From our first appointment with Jennifer we got nothing but good vibes. They made the month by month process so easy with reminding you of deadlines and upcoming appointments. When the day finally arrived it ran so smoothly. The staff was amazing and they even reheated my dinner because I wasn't able to get back in time to eat it before it got cold. I didn't even have to ask. Tina was my bridal coordinator for the day of my wedding and she was also amazing. She made sure every step and event in my wedding ran smoothly. I did not have to stress and stop enjoying my day for one second. They had everything under control. It was such a comforting feeling. I highly recommend the Atkinson Country Club to any couple. I do not have a single complaint and my guests are still complimenting my wedding a month after it happened.
---
My dream wedding come true!
Reviewed on

11/06/2014
Shayla C
When looking for venues for my fall wedding I found many beautiful spots. When my husband suggested Atkinson I figured he was hoping to fit in 9 holes of golf while I checked the place out. Turns out, he has a great eye for wedding venues! From the moment we met Jennifer, the wedding sales manager, I began really picturing my wedding day. While the inside of the resort is beautiful it holds no flame to the ridiculous foliage that surrounds the club. We chose the gazebo area to get married at and our guests are still raving about the view. We also continually get comments about how great the food and the service was. Our day-of coordinator, Julie, was always available and kept us on time and calm throughout the day. If I had to do it all over again, I wouldn't change a thing! We had the perfect wedding that we had always hoped for and Atkinson was the perfect venue for a beautiful fall wedding!
---
Perfect Day!!!!!
Reviewed on

11/02/2014
The Atkinson Country Club is the most beautiful wedding venue I could have asked for. The high ceilings in the reception and the gorgeous grounds for the ceremony made for a wonderful experience! The staff was incredibly easy to work with, and helped to put my mind at ease. Our photographs are absolutely breathtaking and it is in large part to the venue! Very reasonably priced and could not have asked for a more perfect location to get married. Also, the guests are still talking about the amazing food!!! Not your typical "wedding" food.
---
ACC = Great Venue!
Reviewed on

10/30/2014
Jeanne M
They did a fantastic job from the planning stages all through our wedding Day. Everyone loved the food, the venue was so accommodating and the gardens there are so beautiful, any time of year! I would highly recommend them to any bride, especially in late summer, early fall to capture the beauty of the outdoor grounds
---
Wedding
Reviewed on

10/30/2014
Tara B
The venue was absolutely beautiful. That is why we booked the venue to begin with. We had a perfect day everything was wonderful. Everyone was very nice and helpful the day of. Food was delicious. My husband and I had the best day of our lives. Would recommend the venue to all. will say the only dissapointment with the venue is that the bathrooms for each wedding are not separate they are shared. If I had know this in advance I wouldn't have put a basket with bathroom items. All of the items were gone before my reception started. Overall a great to place to get married on that special day!
---
Robinson Wedding 9/19/14
Reviewed on

10/24/2014
Jennifer G
My Husband and I got engaged in September 2012. And the hunt for a venue was on. We looked at over twelve venues. Atkinson being our first no other place compared. We knew then and there was no doubt in our minds we wanted our wedding at the Atkinson Country Club. The grounds are beautiful and the venue rooms are absolutely gorgeous. The food was wonderful and ever guest complimented how great it was. The staff was ABSOLUTELY great! They were there every step of the way for my husband and I. Our wedding day was so beautiful and we are still getting compliments to this day saying " Your wedding was the best wedding we have ever been too!!"
---
A Country Girl Fell In Love with A City Boy
Reviewed on

10/23/2014
Elizabeth C
My husband and I got married at Atkinson Resort and Country Club on August 15, 2014. The day was absolutely amazing. The entire staff at Atkinson went above and beyond to make sure that myself and our bridal party were more than comfortable. Julie Ahern was our bridal Coordinator for the day and made everything absolutely wonderful. Julie made and the staff listened to everything that my husband and I wanted as far as decorations, directions during the ceremony, cocktail hour and adjustments through the evening. Every time I needed her she was right there to help. My family can't keep complimenting how professional the staff was making our stay and evening one to remember. Throughout the planning process Jennifer Chipman was amazing. No matter what question or adjustment we wanted to make on the wedding menu and structure she was there to help. When it came down to the final menu planning Jennifer worked with us one on one to make sure everything fit within our budget and never made up feel like we had to go over to make it all work. A truly amazing experience!
---
Best Day Ever!
Reviewed on

10/22/2014
Emily R
The moment we first toured the Atkinson Resort and Country Club we knew it's where we wanted to get married. The outdoor ceremony location is absolutely stunning along with a beautiful ballroom for the reception. When you have a guest list of 280 people you really want the most bang for your buck while spending as least as possible. Everyone always asked us why we chose a venue 75 minutes from where we live, and then they saw it and all understood. We had set up a room contract at the Holiday Inn Express in Salem, NH, roughly 10 minutes away, and hired our own shuttle service. There were certain not-so-common things I wanted at the reception and Jennifer, the director if bridal coordinators, made everything I want happen. She was phenomenal. Not to mention this place offers an Ice Cream Sundae Bar! I could really go on and on but let me just tell you, it's been almost two months since our wedding and people are still talking about how amazing the food was. We chose the stations package with a few adjustments to make it our own and it was awesome. Everyone was stuffed, no one was still hungry, plenty of food that was delicious and hot. I've been to 12 weddings in 2 years and not once have I heard the guests rave about the food like mine have from Atkinson Resort and Country Club. Also had our rehearsal dinner at the Grille downstairs, again everyone was raving about the food. Would do it all again!
---
A PERFECT DAY!
Reviewed on

10/06/2014
As father of the bride and first time participant in planning a wedding, I could not have been more pleased with the outcome of our celebration. To start, the grounds and the ballroom were absolutely beautiful and the attention to detail was extraordinary. Everyone raved about the beauty of the surroundings, both inside and out. More importantly, every person we dealt with at Atkinson Country Club, from the sales people to the waitstaff was exceptionally personable, professional and incredibly helpful. We looked at several potential venues but decided on Atkinson after taking a tour with their wedding sales manager, Jennifer Chipman. She was awesome....answered the hundreds of questions we had, offered practical suggestions, was genuinely friendly and a pleasure to deal with. Honestly, she made us feel like we were the only people having a wedding at Atkinson. I cannot thank her enough. During the reception, Julie was our coordinator and handled everything seamlessly. I was stunned when I realized that I was actually able to relax and enjoy such a great party! One of the best feelings was listening to the rave reviews from all of our guests. They are STILL complimenting us on everything.....the beautiful location, the delicious and plentiful food, the professional waitstaff, etc., etc. Now I know how easy it is to have a memory that will last a lifetime......just call Atkinson Country Club if you're planning a wedding.
---
Taken care of
Reviewed on

9/29/2014
Amy D
The staff at Atkinson really know how to handle a wedding. I could enjoy my wedding day 100% and not have to sweat any of the minor details. Thank you for knowing how to treat the bride!
---
Best Day of Our Lives
Reviewed on

9/08/2014
Rebecca D
The Atkinson Resort and Country Club was hands down the best possible choice for our wedding. From the time we walked through the doors to take a tour, everyone we worked with was so welcoming and friendly. The ceremony spaces and ballrooms are so unique and breathtaking. Friends and family are still telling us that our wedding was the best they have ever been to! The food choices are extensive and oh-so-delicious. The Atkinson offered multiple different wedding packages so they can cater to any couple's needs! I definitely recommend the Atkinson to be the first and only place you look at for your wedding!
---
Far from impressed
Reviewed on

9/05/2014
Cynthia N
When people ask how was your wedding? I find myself say "good". Not great, blast or even amazing. I find myself talking more about how amazing my photo/video- orgaphers were and not mentioning anything about the food, service or attention to detail. It was PERFECT weather but NOT SERVICE. It started at check in, the front desk was rude and unaccommodating. I had 6 rooms the night prior and all 15 the Saturday. However no one could check in early to get ready as they held tight to 3pm as check in. My wedding started at 4pm and pictures at 2pm so the guys got dressed in the bridal room and I got ready in my unserviced hotelroom. BEWARE if your have guests with allergies. I had 3 gluten free and when I listed them I expected the whole meal to be accomidated not just entree. We chose lobster ravs for first course. Upon asking a server for the GF option the delivered Tomato/Basil/Mozzarella Skewers over a wedge of lettuce (it looked like it came from the hors d'oeuvres). And our second course was a salad. They forgot the special GF desserts we purchased and served the wedding cake so we had to remind them yet again. Cristy our day of organizer was so overwhelmed. She never stepped up and took the lead; the bridal party was confused, disorganized and late because she was not ready. Not to mention she never cued my bag piper so I walked down the aisle to nothing. I had some unique items worked into my reception such as a pinata cake and live artist however I feel they were over shadowed by constant mistakes. Wine Service was included in our package. Well it wasnot served till well after all the meals had been served. So most guests went up to the bar to get a glass which just cut deeper into the open bar. BEWARE IF YOU HAVE OPEN BAR. Guests from the other party were "crashing to get drinks from our "open bar". Groomsmen in cowboy hats and powderblue vest were continually served and helped themselves to our cigar bar as well. NO ONE IN MY PARTY WORE VESTS OR HATS!!! I personally had to ask guests to leave. I found the banquet captain (not cristy the absent coordinator) and she asked me to describe what they were wearing & where they were and let her know if I saw anyone else (its NOT my job to patrol for crashers) I'm the BRIDE!! The other wedding also signed my monogram guest book and drew boobs on it... how do I hang that up now? The Drama goes on... but mostly dissapointed with the manor in which Atkinson, Jennifer and Cristy handled my complaint. I sell, organize and host weddings at my property weekly and would bend over backwards to correct an error our fault or not as it reflects the business. They had the controller answer our concerns and never once returned my call or set a time to speak. The gave me a 2.8% refund & 2rounds of golf (oh the 2 rounds we couldnt use because it was member guest weekend & they didnt tell us tee times werent available in the morning until we went to book then a few weeks out). I will say the landscape is beautiful NICE JOB GROUND CREW!! ATKINSON COUNTRY CLUB BANQUET AND EVENT STAFF WAS NOT IMPRESSIVE.
---
Perfect!
Reviewed on

8/17/2014
Jenna V
Atkinson was perfect from the beginning to end of our wedding process! We worked with Jen the year leading up, and Julie on the day of, and both were absolutely fantastic! The venue is beautiful, they were promt, flexible, professional and informative whenever we had questions. The gazebo side, where we had our ceremony is perfect as it offers tiered seating so everyone gets a great view. On the day of, it was downpouring rain about 20 minutes before the ceremony was due to begin. We had settled that it would have to be inside at that point, but when the storm passed, the staff quickly worked to clean off all the chairs, and we were able to have a beautiful outdoor ceremony. We got married on a Friday, which allowed us to have access to the Bridal Suite all day which was a big help. There are also so many beautiful locations for photos! Thank you to Atkinson and all of your staff, especially Jen and Julie!
---
the Atkinson Resort for my wedding
Reviewed on

7/20/2014
Valerie S
I can't enough wonderful things about the Atkinson Resort & Country Club and their amazing staff and service. Jennifer Chipman and Cristy Bergeron were so professional, accomodating, detailed and delightful to work with. The food was absolutely delicious for our guests. They made our wedding day the most perfect day we could have imagined! Top class!
---
Beautiful venue!
Reviewed on

4/08/2014
Danielle B
We loved Atkinson Country Club right away and we are so glad we decided to hold our wedding there! Everything was beautiful! The food was excellent! The staff is very professional! We received so many comments about how beautiful everything looked and how great the food was! Jennifer Chipman was also a pleasure to work with and was very responsive to any questions or concerns we had during the planning process!
---
Beautiful
Reviewed on

1/21/2014
Melinda R
I couldn't have asked for more from the staff they were amazing and it was such a beautiful night!
---
Wonderful place for a special day!
Reviewed on

12/09/2013
Elizabeth D
Everything about Atkinson country club was great! Everyone we came in contact with was personal and professional from start to finish. I did not need to worry or stress because everything was taken care of. Coordinators were kind and personable. Facility was beautiful and the rooms were comfortable and cozy. I highly recommend Atkinson country club to celebrate your special day!
---
Send Message