Home

Avstatmedia Photography & Videography
Contact Info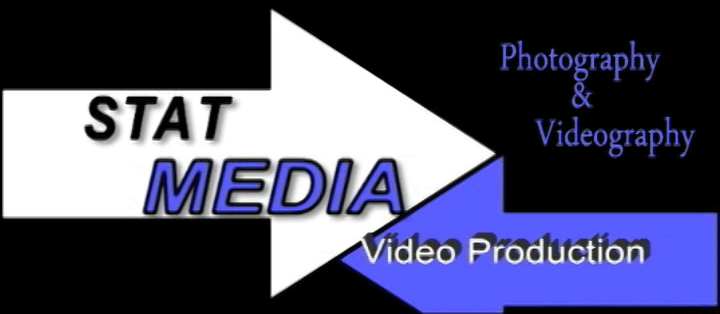 Reviewed on

2/06/2017
Jade L
My husband and I weren't looking to spend a small fortune on our wedding photos. We wanted quality, but didn't want to break the bank at the same time. AVStat was amazing! Kristin was so easy to work with and be in contact with leading up to the wedding. The day of she was a... Read More force to be reckoned with (in a good way) taking all the necessary photos and ones I never even thought of! We went over specific shots my husband and I wanted prior to the wedding and she made it happen. Our whole team was very receptive to photo ideas that we came up with the day of as well as sticking to their shot list. They were efficient and nonintrusive for all our intimate moments like the first dance - there's nothing worse than seeing a photographer 2 feet away from the bride and groom getting close up shots. We also did our photobooth through AVStat and that was a hit for our guests! Once again, no need to break the bank to have fun extras at our wedding! Everything was beautiful and professional and our service was exceptional!
---
Reviewed on

6/21/2016
Great people, phenomenal final product, perfect!!! Avstatmedia did video and photo for my daughter's wedding. They did great posing everyone, had wonderful ideas, all aspects of the day were expedited with professionalism, my guests repeadetly commented on what a pleasure they... Read More were to work with. I will treasure my photos forever.
---
Reviewed on

6/20/2016
Jesse C
So many ways I would like to Thank this company!! Beautiful job on the video! Great experience, just wanted to share this. They did everything they said they were going to do, communication was great, the whole day went so smooth and they captured everything! Great job... Read More Avstat.
---
Reviewed on

6/11/2016
Jessica D
Absoulety Amazing!!!!! The photographers where early the day of wedding to set up, professional, friendly and accomadating. our wedding was on the beach and reception was indoor/outdoor and the pictures came awesome in all settings. They assured that all the pictures and how we... Read More wanted the pictures taken. They communicated well with us and were quick to respond to all questions we had. 100% satisfied would recommad the company and would definitely use them for future events!!!!!!!!
---
Reviewed on

5/07/2016
Jaque S
Kristen was so fantastic to work with! We absolutely loved every single photo they took at our wedding!! We loved that there were 2 photographers that were able to take one moment and shoot it from two different angels. I didn't even know i wanted that until I saw the photos! We... Read More received a link with almost every photo taken at our wedding! I can't say enough great things about AV Stat Media. I will definitely use them in the future for whatever I can!
---
Reviewed on

4/01/2016
Rick S
AV Stat Media exceeded all of our expectations. They were very professional and easy to work with. Our photos turned out great and were very reasonably priced.
---
Reviewed on

2/17/2016
Robin D
Great price but you get what you pay for. I had foregone all of the pre-wedding footage and specifically asked that we get candid footage of our guests well wishes. There were over 80 guests and about 6 candids were filmed. Several times I saw the videographers just sitting... Read More around, so I know there was time to get those shots. Also the sound from the microphone was terrible, you could barely understand what the guests were saying. Like I said, great price but just average work.
---
Reviewed on

9/25/2015
I used this company for all 3 of my daughters weddings. They are flawless. Will continue to hire again again!
---
Reviewed on

9/25/2015
Avstat was a pleasure to work with. They are helpful, flexible, professional, timely, polite. What a great group of people. I loved that I had some editing ability on my video, I will treasure it forever. Turn around time is great. Value superb. Oh yeah, loved my photos... Read More also! Definite 5 star company!
---
Reviewed on

9/24/2015
I just can not say enough about this company. From the initial signing of the contract, they were very patient, informative, and a blast to work with. They really took the time to explain everything to us in great detail. They communicated with us so well, they helped guide... Read More us through our timeline, as we had no idea how to time things out. Would definitely recommend hiring them for both services, the whole day went like a well oiled machine. My guests were repeatedly commenting on how fantastic my photographers and video guys were. My final product for photography was amazing! The video had me laughing and crying, they captured every moment, they didn't miss a single detail. I really appreciated being able to be a part of the editing session for the video. I just can't say enough good things about this company. Would highly recommend!
---
Reviewed on

8/10/2015
Elaine P
I would pass on this company. They sent me my footage from the wedding with the wrong couple's footage. They didn't even apologize and insisted that footage was there. No thanks! I would pay more and go with another company if I could do it over.
---
Reviewed on

7/21/2015
Heidy O
AVSTATMEDIA is a wonderful company! Their crew was so kind and attentive to our every need! They didn't miss a beat of our wedding ceremony and reception and we're so happy to have found them!
---
The Best in Town :)
Reviewed on

7/31/2013
Minerva S
My family and I was extremely impressed with our Videographer, Anthony. Despite the rain and small venue, he did a great job with his 3 camera set-up and with recording/editing key elements of my sister's wedding. I was glad that the coordinator (My sister) did not have to... Read More instruct him on what needed to be recorded at the wedding and we appreciate the Anthony's efficiency to turn this into a dvd within a matter of a few days since some of us are from out of town. Thanks Again. :)
---
On Time - Affordable - Great Outcome!
Reviewed on

7/26/2013
Velda S
THANK YOU guys so much for the work you did on my sister's wedding in Tampa, FL. The final video looked great! I am so happy that we were allowed to come in to your office to review the video, discuss choices and make changes to the "Final Cut". A wedding can be VERY stressful,... Read More especially when it's taking place in a small venue, but Anthony made it work!!! Thank you again, and look forward to working with you for our next event!
---
Great job at an affordable price
Reviewed on

7/15/2013
Lisa E
I was looking for an affordable videographer and AV Stat Media had a lot to offer at a reasonable price. I couldn't believe all that we got for the price we paid. When it came time for editing, I was able to preview it before it was finalized. Anthony did an amazing job and even... Read More let me choose the music I wanted and added a short slide show at the end because our video was so short due to a very quick ceremony. I was very happy with this company.
---
Awesome job!!!
Reviewed on

3/08/2013
Lisa F
Avstatmedia done an AWESOME job with our wedding October 2012. The pictures and video were above my expections. The photo booth was a Great hit, I laughed for hours over pictures taken. Service was above and beyond, kind and friendly also very helpful. If I ever need someone to... Read More do photos or video, they will be my FIRST call. The price was very reasonable and get payment plan if you book early. The employees fit in the wedding well. Thanks Greg and Kristen for making our day extra special with your great work..
---
Avstatmedia
Reviewed on

1/30/2013
Kourtney T
Avstatmedia was a wonderful company to work with for my rehearsal, rehearsal dinner, and wedding day. I used this company for both my videography and photography. This company was always accommodating and flexible. When we had to change our offsite picture location at the last... Read More minute this company made it stress free on my fiance and I working quickly and efficiently to make sure alternative arrangements were made and handled. They were very professional at all times. As mentioned previously they listened to our needs and special requests. They were always friendly to friends and family. The turnaround time on the video and pictures was quick. The media put on discs makes it easy to share with friends and family. Avstatmedia surprised me with a special segment of friends and family shout outs they took at the reception. Those moments are priceless. The value I received for my money was wonderful. I have great photos and video to cherish for a lifetime. I highly recommend this company to others.
---
Real Deal
Reviewed on

10/19/2011
Miquia T
The videographers were great they, meaning three (this depends on the package you choose) followed our every move for the wedding activities. We really enjoyed ourselves as well as enjoyed our Videographers Kristen who does the weddings, Greg who is the founder, and Anthony who... Read More is apart of the wedding family tree. What I loved the most about Stat Media is that the captured ever minute and the are a family business.
---