Home

Bacio Bacio Bridal Boutique
About this Vendor
You found your prince ... we have your gown!
Select your gown in an elegant and fun environment. Come alone or bring someone special for a private showing of our many designer gowns. We have custom-made headpieces and veils with complementing jewelry, accessories and everything for your bridal party.
Details
Bridesmaid Dresses, Flower Girl Dresses, Mother of the Bride Dresses, Shower + Party Dresses, Wedding Dresses, Dresses, Alterations, Custom Designs, Dry Cleaning + Preservation, Private Appointments Available, Fashion Services, Fashion
Contact Info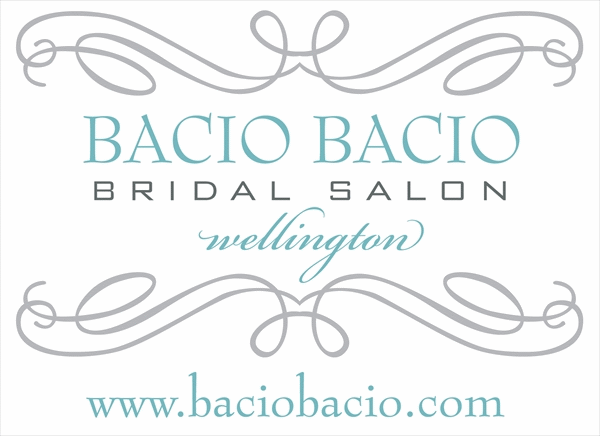 9160 Forest Hill Blvd, Palm Beach County, FL
Happy Bride, Thanks to Bacio Bacio!
Reviewed on

11/10/2010
Kristin M
Lenyce and the whole crew at Bacio Bacio were incredible! We bought my dress, my mother's dress, all of my bridesmaid dresses, and we also rented the groom and groomsman tuxes from Bacio Bacio- everything was perfect. The service is solid- everyone is so sweet and helpful, right from the moment you enter the store! If you are on the hunt for a great, local bridal shop that will do everything to accommodate clients, this is the place for you. I couldn't have been any happier with my experience!
---
Convenient and Professional!
Reviewed on

10/09/2011
Sadie M
Finding my dress at Bacio Bacio was a wonderful experience. Their location was so convenient, and their service was exceptionally professional. They made finding my wedding dress easy and fun! Plus, they offer reasonably-priced services for dress alteration and cleaning/preserving. Everything I needed for my wedding dress, all in one place!
---
The 17th time's the charm!
Reviewed on

10/07/2011
Jenn A
Take it from me...I visited 16 dress stores before I found Bacio Bacio. Not one of the 16 stores had anything that I liked or would even consider wearing. Obviously, I am a very tough critic. However, I saw a completely different kind of dress selection when I visited Bacio Bacio. Their inventory is extremely nice quality and I found several dresses there that I could see myself wearing. I was thrilled that I finally found the perfect store. Not only did I find my dress (at a very fair and reasonable price), the staff was amazing. I worked with Taylor and Lenyce and they are both sweethearts! They were not pushy at all, which was a relief from the other stores that I had visited. You could tell that they were really listening to what I was looking for.
---
Reviewed on

5/11/2015
Thank you Bacio Bacio Bridal! We had the best time shopping for my gown and bridesmaids. We can wait to send pictures. You were so helpful with suggestions on vendors and colors. Can't thank you enough!
---
Reviewed on

5/01/2015
Found my dream gown at Bacio Bacio & the sales people were amazing to work with! I ended up getting my jewelry, veil & bridesmaids dresses too! I highly recommend them to anyone getting married!
---
Bacio the BEST
Reviewed on

3/27/2015
Chantal M
I felt so welcomed & there was no pressure just very helpful, friendly & professional ladies willing to help. The best experience, I'd highly recommend Bacio Bacio for your wedding gown.
---
Bacio Bacio
Reviewed on

1/23/2015
Elizabeth I
Love this boutique. I found my gown during my first appointment. They have a great selection in different price points. Alterations here ROCK! My dress fit like it was made for me. (Which is hard to do when you're a size 00 and nothing ever fits you!)
---
12-13-14
Reviewed on

12/21/2014
Brittany C
Thank you team for giving me the dress of my dreams. I found the dress online and knew it was what I wanted. I bought the floor sample, and customized it with a matching sash. The bridal salon has been nothing but helpful and so sweet for me. I am taking my dress next week to be preserved. See you soon! Thank you!
---
Amazing place and service!
Reviewed on

10/29/2014
Kara N
I had just moved to Florida from New York away from all my family and friends when my fiancée and I got engaged . I literally drove all over the state of Florida looking for a gown, needless to say it was really hard and lonely doing it by myself.I am a designer myself and found it difficult to fall in love with anything that I didn't want to redesign. I walked into Bacio Bacio and met Erica and Hayley and we instantly became friends it was no longer a lonely process, I felt so close to them it was like having my friends there. They surprised me and pulled half the store of dresses into my dressing room which made me feel like I actually did have a choice for my budget. I found my gown there and invited Erica to my wedding.
---
Amazing Service!
Reviewed on

10/27/2014
Leanne H
I bought my Romona Keveza Legends 504 gown from Bacio Bacio. I had tried on gowns at a few other places but didn't get that "feeling" from the dress or overall experience. From the minute I walked into Bacio, my experience felt personal. Erica was more than happy to help me try on dresses and gave me time to think about such a huge decision. I had such a great experience, I bought my bridesmaids dresses from their too.
---
Every Bride's Dream
Reviewed on

10/27/2014
Caitlin D
From the time I first called Bacio Bacio to make an appointment, I knew it was going to be a great experience. There was a specific line of dresses I was interested in, but because it was so new, they didn't have a few of the dresses I was looking for. I told them the names, and they were able to get them on loan from another store for my appointment date! I knew it wasn't guaranteed, but when I walked in and saw them, I was SO grateful. Especially considering one of those dresses is the one I bought :) Everyone at Bacio Bacio is great, but I really lucked out with Erica! She assisted me at my very first appointment, has called to check in to see how I'm doing, and has even been there the times I've gone back for my fittings. It's so nice to have people recognize you and know you each time you come back! If you're looking for a stress-free experience where people truly care about you and your happiness, go to Bacio Bacio!
---
Perfect Experience
Reviewed on

6/26/2014
Megan M
I was an out of town bride in town for a long weekend. I had my parents and my 96 year old grandmother with me while shopping. Bacio Bridal was amazing to make sure everyone in our party was happy and comfortable. I honestly wasn't expecting to find my dress on my trip. I just wanted to include my grandmother in the dress shopping experience. It turns out that I found and fell completely in love with my dream dress. They listened to what I wanted and helped me find the perfect dress for my venue. Thanks to all the ladies at Bacio Bridal for helping make the process easy and fun! I recommend Bacio to everyone!!!!
---
AMAZING Experience
Reviewed on

6/24/2014
Candace P
I went to Bacio Bacio Bridal with my bridesmaids and mom and it was the best dress shopping experience. I found my perfect dress on my sixth try and absolutely loved the accessories that we chose with it. The value of the dress was amazing as well as the women who work there. I felt so special the entire morning I spent there. We even drank mimosas while trying dresses on! What's better than that!? Loved every minute of my experience.
---
Excellent
Reviewed on

6/19/2014
Darline A
I just had a blast I knew I will be able to find my gown and I did find what I was looking for and it fits my budget ..ERICA NICOLE is the best I didn't want to get out of my dress or go home. I had so much fun!!!!!! Didn't I forget the sparkling water!!!!! BACIO BACIO THE BEST PLACE FOR A BRIDE.....
---
Best bridal shop!!
Reviewed on

6/18/2014
Morgan B
They are very accommodating and have a gorgeous selection of dresses! I went into Bacio Bacio with no idea of what kind of dress I wanted to wear, but Erica realized my style and vision before I even did! Very sweet and took their time to ensure I chose my perfect dress. So glad I went there. Would recommend to everyone!
---
HAPPY BRIDE
Reviewed on

6/05/2014
JENEEN I
The first place I ever look at for my wedding dress. Erica worked with me and she was absolutely sweet. She listened and found exactly what I was looking for. My sister also bought her dress from Bacio Bacio four years ago and she looked amazing. Great quality, great staff, and great pricing. Highly recommend to check them out. :)
---
You have to buy your dress here! Amazing experience and service!
Reviewed on

4/01/2014
Pamela P
Ton notch bridal salon, service, & quality! I purchased my wedding gown from Bacio bridal last year. Lenyce and her team made me feel so special and helped guide me to the dress that suited my style and budget. They have a selection for all budgets. I felt like a princess on my wedding day and Bacio bridal played a large part in that. So friendly and accommodating - impeccable follow up and professionalism! If you are shopping for a wedding gown you must go see Lencye and her team. A big thank you to the Bacio bridal team.
---
Bacio Bacio - THE BEST PLACE TO GET A DRESS
Reviewed on

12/31/2013
Patricia L
Erica from Bacio Bacio is a sweetheart and has been amazing in helping me find my dress. I'm from Miami and have a very hectic schedule so she opened the store on a Sunday for me to bring my family members and bridesmaids up to look for my dress. She had many options waiting for me in the styles I specified including the designer dress I was very interested in. She made us feel very comfortable and did not try to push any particular sale on me unless I was truely ready. The prices are very reasonable. She allowed me to make to separate payments for the dress. Also the dress arrived much earlier than expected. She also kept me informed of the progress of the my dress and also of any new items in the store. I'm very satisfied with the service of Bacio Bacio and Erica.
---
I was so lost...Glad I found Bacio Bacio
Reviewed on

11/09/2013
Vi M
I was so lost trying to find my wedding dress. I am a wedding photographer for Wedding Photography LLC, and I am marring the man of my dreams & he also my boss. After seen many beautiful brides, over the years in so many different styles it was hard for me to figure out what I wanted for my self. When I stopped by Bacio I was at the point of tears because I was so lost. Debbie & the Owner Lesley, where so helpful, I think we almost tried on every different style just to find which one fit me best. Then after we found the style we picked out & tried several dress in that style to see which one we liked best. When I tried my dress I knew it was the one for me. It was perfect for our beach wedding in Key West! I am truly grateful for such a wonderful experience. I would recommend them to any bride looking the perfect dress.
---
Great Selection and Quality
Reviewed on

10/15/2013
Allyson M
I planned my wedding from Atlanta, Ga and I never had a problem getting in touch with the staff regarding payment, questions, or scheduling appointments. After I completed my dress order, they called me when my dress and accessories came in and were flexible about holding my dress until I was in town. When I first came in to try on dresses, I was overwhelmed with all the different styles, but once I figured out exactly what I liked, the stylist found the perfect dress within my price-point. They are willing to customize your gown any way you want, but know that alterations can be pricey (we paid $420). I was extremely happy with the quality and fit of my dress, veil, and belt; I am so glad I was referred to Bacio Bacio by my friend who also got her dress from them! All of my guests (men and women) complemented me on my dress and I felt beautiful!
---
Happy Bride
Reviewed on

10/03/2013
Julie C
When I came to Bacio Bacio bridal I did not know what to expect as my experience at another boutique did not go well. The incredible staff helped me find a dress that fit my body type and made me feel beautiful. They also helped all my bridesmaids and mothers find their gowns. If your looking for a caring and knowledgeable staff, Bacio Bacio is the way to go!
---
Bacio is AMAZING
Reviewed on

9/29/2013
Jessica M
The staff at Bacio Bacio are truly wonderful. Both my mother and I purchased dresses for my wedding day. They have gone above and beyond to make sure all of our needs have been met. A must see bridal salon!
---
Awesome Experience!
Reviewed on

9/29/2013
Debbie M
I cannot say enough good things about this boutique. After visiting more than 10 Bridal stores, we found this gem! The staff is very attentive, patient and understanding. They listen to your needs and try very hard to make it happen. Wonderful selections for everyone in wedding from gowns to dresses to accessories. I would recommend this boutique to everyone!!
---
Beautiful Wedding Dresses
Reviewed on

9/12/2013
Stefanie M
Beautiful wedding dresses and quality service! A bit on the pricier side but well worth it!
---
Amazing!
Reviewed on

7/27/2013
Laura G
I had the most pleasant experience purchasing my dress, bridesmaid dresses, MOB dress and jewelry from Bacio Bacio! From our first shopping experience to alterations to the days before my wedding! I LOVE my dress and how the helped me add to it to make it a one of a kind!!
---
Send Message