Home

Bailey's Bartending
About this Vendor
Premier Atlanta Bartending Service
We are the bartending company for all your wedding needs. Our Mixologists bring a great sense of flair and enthusiasm that is sure to make any event a memorable one. We can design a package for any type of event whether it's large or small. Bailey's Bartending can provide only the Mixologist or create a Complete Bar Package that includes a portable bar, supplies and the wedding parties desired alcohol. All our bartenders are liquor liability insured and certified giving you the certainty that your event is covered on all sides. Weddings are our specialty. Allow us to serve all your bartending needs.
Details
Bartenders, Beer, Champagne, Liquor, Non-Alcoholic Drinks, Signature Cocktails, Wine
Contact Info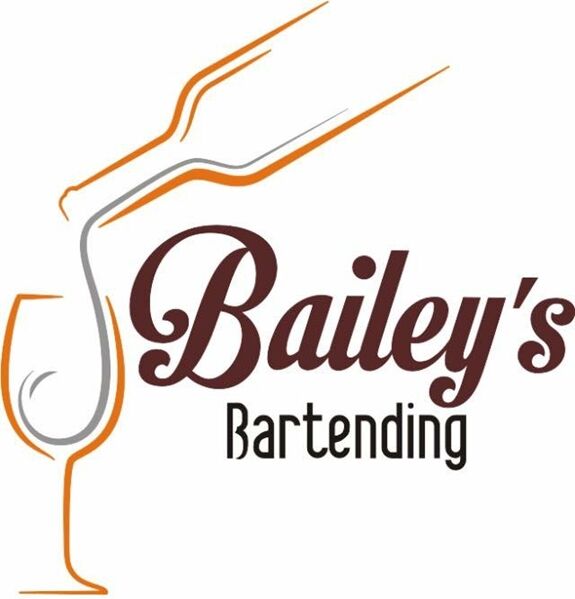 Reviewed on

7/12/2017
Shaqulia B
I absolutely LOVED Bailey's Bartending! Mrs. Dottie Bailey was super professional and always responded to my emails in a timely manner. Her prices are beyond great and she is willing to work within your budget. Not to mention my family loved her and the drinks were fantastic!... Read More If you're looking for great service with a team of bartenders that go above and beyond your standards, Bailey's Bartending is for you!
---
Reviewed on

11/19/2017
Karen H
Loved Bailey's Bartending! They were amazing and my guests and parents enjoyed interacting with our bartender. Dottie was a pleasure to work with and I would definitely recommend her!!
---
Reviewed on

11/08/2017
Laura K
I instantly loved Dottie when we talked on the phone. She was so patient as I went back and forth trying to decide if what kind of bar we wanted. She and her daughter ended up being our actual bartenders. They were both very professional and sweet and even took a pic in our... Read More photo booth! I loved seeing it after the wedding! I'm so glad they were my bar staff! Thank you, Dottie!!
---
Reviewed on

9/25/2017
Elizabeth B
Reasonably priced & great service. Dottie was very quick to respond to any questions I had and our bartender the night of our wedding was great. Super polite and quick to get the drinks out.
---
Reviewed on

8/31/2017
I could not have asked for a more professional and customer friendly bartending experience that what I received with baileys bartending. I wish I could give her more stars. Definitely exceeded expectations and will be using the services again.
---
Reviewed on

7/18/2017
Kelly H
Professional as well as warm and friendly... And affordable! Could not have asked for a better bartender experience. Our bride and groom cocktail was delicious and had everyone raving about it. Dottie was so patient with all my changes leading up to the wedding. We highly... Read More recommend Bailey's Bartending!
---
Reviewed on

11/08/2016
Teresa M
We hired Bailey's Bartending for our wedding reception. Dottie and her team were fantastic to work with. Our guest loved her outgoing personality. The bar was hopping all night.
---
Reviewed on

10/19/2016
Lindsey A
Miss Dottie was in touch with me throughout the entire planning process. Not only did she handle every little detail for me, from the ice, to the glasses, to the alcohol purchase, she even went out of her way to go to multiple stores to buy the brands I wanted! She was always... Read More professional and our guests never had to wait long for a drink. Probably most important of all, she re-created my favorite cocktail from a local restaurant and it was THE hit of our reception! Everyone was raving about how delicious it was!! I was thrilled with how it all turned out!
---
Reviewed on

10/13/2016
Lena S
We could not have been happier with the staff from Bailey's Bartending. They were on time and worked hard the entire evening, even when unexpected issues popped up. They always went the extra mile- like when they had specialty cocktails waiting at the head table for me and my... Read More husband when we sat down. Everyone had a great attitude and I got compliments from several guests about the staff. We couldn't have pulled off our wedding without them.
---
Reviewed on

10/13/2016
Natalie A
Bailey's Bartending will be my new go-to as an event planner for a variety of different events! They were quick and efficient in all communication leading up to the event, which was wonderful. The real treat, though, was the day-of the event and meeting Dottie and her daughter.... Read More They were professional, personable and overall I could not have asked for a better group,
---
Reviewed on

10/05/2016
Katie J
Dottie and her team are so wonderful to work with. She made me feel at ease when it came to planning our alcohol menu. Her and her team where so amazing to my guests and made sure everyone was safe!! I would recommend her to ANYONE for any event!!!
---
Reviewed on

8/11/2016
Deirdra S
As close to perfect as possible! Bailey's Bartending handled our wedding on August 6, 2016 in Augusta, GA and knocked it out of the park. Every expectation you have of a vendor was met. Communication (before, during & after the event) Competitive pricing Timeliness (on time... Read More arrival) Professionalism at all times I would definitely use them again!
---
Reviewed on

4/25/2016
Tina-Marie K
Excellent is all I can say!! Service, communication, timing, I can go on and on. Dottie gave excellent communication from the very first email I sent to her. She sent me a picture of the bartender who was coming for our event. Dwanna was as sweet as she can be at our reception... Read More and took great care of my guest. I recommend Baileys Bartending and will be using her service again for all my parties!!
---
Reviewed on

4/21/2016
Recently used Bailey's Bartending for an event and it was the best service. I didn't have to worry about filling up glasses and I was able to enjoy my event. There is nothing better than remembering everything that happened during my event because I was stress free!!!! The... Read More bartenders were professional and friendly and I will use them again for my next event. Thanks Bailey's Bartending!!!
---
Reviewed on

3/28/2016
On March 12th, Bailey's Bartending worked my private event, where my guests and I gathered to celebrate my birthday, bar passage, and swearing-in. Hours before the event began, my oldest brother passed away. As hard as it was, in his honor, I proceeded with the celebration. I am... Read More so thankful for the way Bailey's Bartending took care of my guests and I, ensuring that the drinks were ON POINT all evening. The energy that both Dottie and Ravin brought to the event helped me get through the night. Dottie and Ravin I love you to the moon and back! Thank you! Without reservation, I highly recommend you book Bailey's Bartending for your next event! 😉
---
Reviewed on

3/23/2016
Baileys bar tending was phenomenal! The set up was very professionally done and timely. Our bartender Dottie, and her team engaged the crowd and were extremely knowledgeable. They kept the drinks full and offered a specialty drink just for the birthday girl. Several guests... Read More said that if they had a party they would love to not only have them work it, but enjoyed their company so much they would be welcome guests! Every part was handled efficiently and professionally and I highly recommend Bailey's.
---
Meet The Owner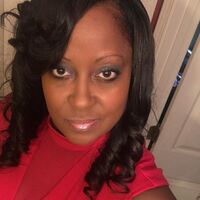 Dottie Bailey
For 10+ years I have brought joy to so many of my family and friends by doing what I do best,mix drinks. My business was created out of a leap of faith on my part. I've had many special moments in my life occur when I wasn't ready, but Bailey's Bartending emerged from a woman shaped by her milestones. I attended ABC Bartending School where I was certified to bartend. It doesn't take a rocket scientist to make a good drink, but it does take that exceptional person with great personality and a flair for taste to make that drink unforgettable.