Home

Baked Expressions
About this Vendor
Beautiful, Great Tasting Buttercream Wedding Cakes
Visit our website for pricing or more information and to schedule a consultation - www.bakedexpressions.com We create custom wedding cakes that are made with special attention to detail. Impress your guests with a wedding cake that looks great and tastes great! We look forward to meeting you and making your wedding cake!
Details
Cake Stands, Cake Toppers, Cake Delivery + Setup, Cake Tastings, Groom's Cakes, Cakes + Desserts
Contact Info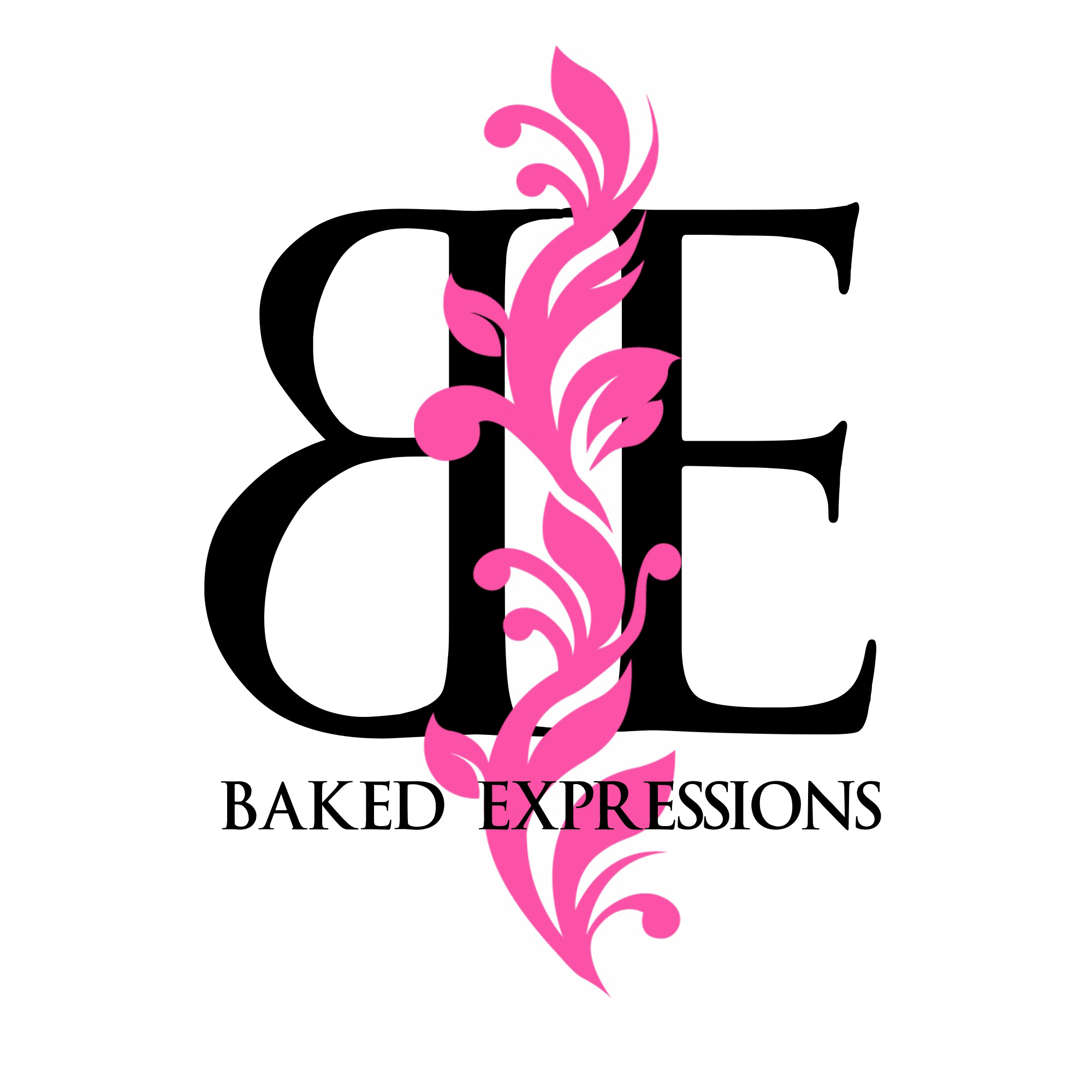 Reviewed on

7/24/2017
Makeda F
Where do we start!!! From the moment we met Ms. Renea she has been absolutely amazing!! She listened to me, the bride, and was super supportive. She made my dream cake a reality. Not only was it beautiful but very delicious, and very moist. She has been so professional and had... Read More even checked in on me prior to the wedding to make sure I was doing okay with everything else. Her passion and commitment to making the most perfect cake is what makes her so amazing. If you need an exceptional cake, I highly recommend Baked Expressions!!! My cake was a show stopper and even my guest took pictures by the cake 😊. Very pleased!!
---
Reviewed on

8/28/2017
Elizabeth P
Mrs.Renea and her Cakes are awesome. She is very nice and just don't care about money. She wants to know details about your special day and she follow up with you which meant a lot to me. Her cakes, oh my we ordered over our guest count because I just like taller cakes haha... Read More and I am glad we did because her cake was ALL gone.. even my family to this day is asking for our top tier. :) hahahaha. Also, her speciality creams are yummy you must do a tasting you would want them ALL lol.. :)) My first sight of my wedding cake was all I asked for and more. I would def choose her again for my renewal, baby shower, anniversary, corporate function anything that has baking needed on the menu because her works is BOMB!!! Thanks again, Liz
---
Reviewed on

7/29/2017
Briauna H
I used Baked Expressions for my wedding in July. The cake was beautiful and delicious. The customer service was also excellent. I would def recommend using Baked expressions if you are looking for an excellent and reliable cake vendor.
---
Reviewed on

7/24/2017
Desiree' L
So let me start off by saying that I was NOT your typical bride when I was planning my wedding. What I mean when I say that is that I wasn't your typical bride that knew exactly what type of wedding I wanted until I started planning it. So I depended on a lot of my vendors to... Read More assist with bringing my vision to life. Renae with Baked Expressions was one of my favorite ones to deal with. She gave me a lot of advice on what type of cake worked best for my wedding and she was very affordable being able to work around our budget. The best part, though, was that I didn't book her until a month or two before the wedding. I know that's late, but not living in KC, I didn't have a lot of time to go back and forth to KC to talk to vendors so I had to rely a lot on my family to do most of my planning and Renae made herself available for everything! I was so thankful that she was available for the time that I needed her for and she worked with my parents to make sure everything was what I wanted. All in all my experience with the company was great and she gave great customer service making sure that all of my needs were met. I would definitely recommend her to future brides.
---
Reviewed on

6/29/2017
Ashley M
Her cake and cupcakes are absolutely AMAZING! I don't eat a ton of sweeets but her cake and icing is to die for!!!! The sake is so moist and the icing is so light and flavorful; not to mention the owner is one of the sweetest ladies I've ever met!
---
Reviewed on

6/19/2017
Anne D
If you want a tasty wedding cake - this is the place to go to! I was an out of town bride and had friends come in with Renea to do the cake tasting. When I called in to then book her services for our wedding (as my friends loved her cake) she quickly knew who I was and did a... Read More great job tailoring our order to my husband and I. The cakes were simple and delicious. I would highly recommend reaching out to Renea for any events you need a cake!
---
Reviewed on

5/31/2017
Valerie W
Let me just say, Renea is amazing at what she does! She did an extraordinary job creating my vision of the perfect cake! I will recommend her to anyone if they want the most perfect cake for their wedding!! It was FLAWLESS!!
---
Reviewed on

4/23/2017
Allison T
Renea, thank you for a BEAUTIFUL cake that fit so wonderfully with our overall wedding design! It was delicious as well - all of our guests loved it!
---
Reviewed on

4/03/2017
Navi K
Renea was a pleasure to work with. She accepted my last minute order and the cake was beautiful and tasted amazing. Thank you so much Renea.
---
Reviewed on

12/19/2016
Diana C
I don't have enough words to thank you for the beautiful cake you made for us , it was absolutely beautiful and it tasted so good and I don't even like cake lol . Thank you so much
---
Reviewed on

11/18/2016
Carrie J
Renea is wonderful!! Completely stress free and such a fun experience! Renea made such a beautiful cake with all the details we wanted. And most importantly the flavors were delicious! We had so many compliments on the appearance and taste of the cake!
---
Reviewed on

11/14/2016
Phoenix K
I can not begin to express what a wonderful experience it was to work with Renea at Baked Expressions. She is kind, flexible, honest, and patient. The tasting experience at Baked Expressions was far above the other bakeries my husband and I visited. While most bakers presented... Read More us with 3-5 flavor offings, Renea made available every cake flavor AND every frosting flavor. They were all so delicious, it was impossible to pick! Lucky for us, Renea made the decision easier by allowing us to pick different flavor combinations for the various layers. Renea's skill set covers a wide range of styles and techniques and it is apparent that she takes pride in keeping up with the latest styles and trends. Our cake was absolutely unforgettable. We received so many compliments on the beauty and taste. Thank you so much, Renea!
---
Reviewed on

11/10/2016
Linda S
Working with Renea from Baked Expressions was absolutely the easiest and most enjoyable of all the vendors for my daughter's wedding. My daughter decided to postpone her wedding in 2015. Six months later, the wedding was back on and was rescheduled for November 4, 2016. My... Read More daughter is an only child and VERY picky. Prior to selecting Baked Expressions, my daughter, her fiance, and I taste tested over 5 vendors. Baked Expressions was the best of all the vendor's cakes we tasted, including cakes we tasted at the bridal fair. Renea sat down with my daughter and I again to rework the entire design of the outside of the cake as my daughter had changed her whole design of the wedding. The day of the wedding, the cake was set up by 3:00 with the ceremony scheduled for 5:30. She added a cascade of orchids on the cake for my daughter that the florist had left for Renea. It absolutely was gorgeous and everyone at the wedding said it was beautiful with the orchids. We had a 5 tier cake which had the bottom two layers vanilla with vanilla butter cream, the next layer up was strawberry cake with strawberry butter cream filling (everyone loved this layer), vanilla with cherry vanilla butter cream was the 4th layer, and the top of the cake was vanilla with vanilla butter cream filling. We ordered extra so that we could have leftover cake with family and friends. Renea was very professional, delivered the cake on time, and was a delight to work with for my daughter's wedding. I would highly recommend Renea and Baked Expressions for any event, especially weddings. If I could, I would give Renea 6 stars. And, Renea was the only vendor to contact me after the wedding to make sure that everything was up to our expectations. That says a lot to me…customer service is absolutely important in the wedding business. Thanks again to Renea for making my daughter's wedding cake the dream cake she asked for and received.
---
Reviewed on

10/10/2016
Chandra S
Renea was wonderful to work with and she executed our vision so well. We had delicious cupcakes in three different flavors with a small cake for us to cut into. I would highly endorse Baked Expressions to anyone.
---
Reviewed on

9/26/2016
Mindy S
Renea's cake for my daughter's wedding was absolutely beautiful as well as delicious. The addition of fresh flowers tied the cake in with the rest of the reception theme. Her design was perfect. I actually had some people think it was "fake" because it was so perfect! I highly... Read More recommend Baked Expressions.
---
Reviewed on

9/11/2016
D E
Baked Expressions did a fantastic job with our wedding cake in terms of accuracy of the design, details, and quality. Thank you!
---
Reviewed on

8/16/2016
Roya I
Renea was a pleasure to work with! Very professional. Her passion for baking beams through her work. She does a fantastic job and is SUPER attentive to detail. I had a Persian calligraphy topper and she contacted me to make sure it was put on correctly. That phone call made my... Read More day! Renea ensured that EVERYTHING was right and looked flawless and it was nothing short of it! Coming from a South Asian family, the fresh cake flavors Renea had to offer was SCRUMPTIOUS. We had amazing feedback from our guests, with many asking for her details. If you're looking for someone who is attentive to detail and bakes amazing cake from scratch, Renea is your gal! Amazing talent! Thank you SO SO much Renea! We look forward to working with you in the future! Cheers!
---
Reviewed on

8/12/2016
Capetra J
Renea delivered the most delicious and beautiful wedding cake for our wedding this summer! From the first time my mom and I met her we could instantly tell she has a unique talent! We truly enjoyed working with her for our wedding and my uncle's 96th birthday cake. She has... Read More become our go to baker.
---
Reviewed on

8/02/2016
Keiandra G
Renea is the best!!!! She didn't care if you call All the time with questions that she already answered. The cakes are also as good as they look
---
Reviewed on

6/01/2016
Alicia R
Renea was great to work with and the cake turned out perfect! Renea is organized and always responded in a timely fashion from the start. My dad and I drew up my dream cake and sent it to Renea in hopes she could make something similar. My cake was more beautiful than I even... Read More imagined! My dad and I were blown away by how she made our cake come to life! The cake was also delicious! We had several guests telling us how they grabbed multiple pieces to try to various flavors we had!
---
Reviewed on

5/31/2016
Alyx H
Renea made my dream come true with my one of a kind suspended cake!! Everyone else told me the idea was crazy and impossible to have. But, Renea embraced the idea and made my vision become a flawless reality! Our cake truly was one of the best parts about our wedding. I had... Read More numerous compliments on the design and taste!
---
Reviewed on

5/23/2016
Kellyn H
Renee with Baked Expressions has to be one of the kindest people I have ever had the pleasure of meeting. She went above and beyond to help make our wedding day even more magical. When I first laid eyes on our wedding cake I was literally moved to tears. It was so much more... Read More beautiful than I even imagined. Not only was our cake gorgeous but it tasted even better than it looked! We chose traditional white cake with champagne buttercream and it was delightful. I honestly want to order this combo for every special occasion now! Thank you so very much for helping our dream day come true, Renea from the bottom of our hearts. We appreciate it so much.
---
Reviewed on

5/22/2016
Teresa R
Renea's cakes are absolutely stunning and so delicious! She is so flexible and easy to work with and will make all your cake dreams come true! :) She has so many amazing flavors to choose from and can even do custom ones as well! I would definitely recommend her to anyone... Read More and everyone that I know! Pick "Baked Expressions" for your special day and you will definitely not be disappointed!
---
Reviewed on

5/09/2016
Jane N
Renéa was a delight to work with! She is creative, courteous, dependable and a true cake artist. We have never tasted wedding cake so delicious and unique. The cake is moist and flavorful Each layer was a different cake flavor and was paired with a melt in your mouth... Read More buttercream icing that complemented each. Our guests said it was extraordinarily delicious and exceptionally beautiful. It was featured under a spotlight at our venue and was a gorgeous focal point! If you want a beautiful cake that tastes delicious and your guests rave about for months to come… Look no further
---
Reviewed on

3/15/2016
Michelle C
Ranea was such a sweet lady to work with. I absolutely loved her cake tasting presentation and was very pleased with how her cake tasted. She is very creative and will make your vision come to past. I recommend her for your special day!
---
Meet The Owner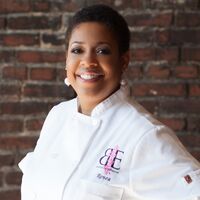 Renea Feagin
Renea is a former Telecommunications Business Analyst with a passion for baking and cooking. At the suggestion of her son, she took a cake decorating class to learn how to make her cakes look pretty. What started as a hobby, turned out to be a blessing in disguise. In 2011, she was laid off from her previous employer of 23 years. Three days after the layoff, she opened a custom wedding cake shop and quickly set her footprints as an upcoming and sought-after wedding cake artist in Kansas City.