Home

Ballroom Dance Chicago
About this Vendor
Personalized Wedding Dance Lessons
We are experts at making you confident and impressive dancers. We work with you to customize and polish the first dance you envision. Whether you are looking for basic steps or full choreography, the patient and encouraging instructors at BDC ensure you'll have fun learning to dance together!
Details
Contact Info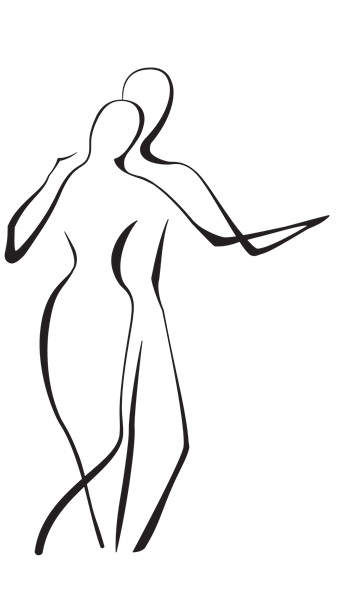 4039 B N Ravenswood, Chicago, IL
The most fun wedding preparation!
Reviewed on

4/25/2014
Krista S
My husband and I took 7 weeks of dance lessons to prepare for our first dance. We also went to the wedding dance showcase. Our experience was fantastic! Rachael was always ready to go and the experience felt very personalized - which I have found can be a bit lost in the wedding industry! The first dance went (mostly) without a hitch and most importantly we had so much fun in the lessons! We are planning to continue occasionally with none-first dance lessons! We would definitely recommend BDC for all wedding couples (and any other couple)!
---
5, 6, 7, 8
Reviewed on

3/06/2014
Anna B
My husband and I had the best time at BDC. Liz and Rachael were our instructors and were amazing to work with, we even taught them a few of our crazy homemade moves. My husband and I had never danced formally together before our lessons. At those 8 lessons, we felt ready to take the stage for our first dance at our wedding. Liz and Rachael were enthusiastic about our learning experience, they took the time to break things down for us, review the steps countless times each week and cheer us on as we practiced together. They also took to the time to get to know us as people and to ask questions about our wedding planning and what we did when we weren't at the studio. We felt like people, not clients! I would highly recommend BDC, convenient location (well for us), easy parking and great dance instructors.
---
Fun for years to come
Reviewed on

12/12/2013
Brooke R
We started our dance lessons about 9 months ahead of our wedding. Needless to say, we were worried about our first dance and our lack of dance skills. We initially worked with Rachael to choose a style of dance that we both liked and chose our first dance song. Then we really dug into learning and perfected our fully choreographed dance. Rachael was a lot of fun to work with, was very patient and taught us a dance that we both really liked. There were bumps along the way, but she made sure that we both felt comfortable and knew exactly what we were supposed to do. I am sure that she felt like a therapist at times, but she was always upbeat and positive and helped us to enjoy the process of learning. Overall BDC is just a fun place to be. There were always other couples dancing during our lessons and it was amazing to see other people progress over the weeks/months. The best part of this came at the monthly BDC dance parties when couples could perform in front of an audience. We got to perform our first dance in front of a very supportive & cheering audience. Having that dry run under our belts really helped to settled our nerves on our wedding day. We enjoyed dancing at BDC so much that we plan to continue taking lessons! Thanks BDC for all of the help and fun along the way!
---
Best dance studio in Chicago
Reviewed on

11/11/2014
Nicole G
My husband and I did around 6 dance lessons for our wedding. I was so happy with what we learned in very little time. Our dance instructor, Cathy, is so sweet and taught us a lot. Not only did we learn a dance but would have so much fun in the process. We now want to learn salsa and swing!
---
Amazing experience
Reviewed on

10/15/2014
We got married on August 23rd. We took classes twice a week for our first dance and I can tell that we had an amazing and fun experience. Staff was very professional and helpful. We took classes with Mathew and I felt so comfortable and prepared for our dance. Everyone was thrilled when we moved down the floor! I think we made the best choice coming to Ballroom Dance Chicago! I couldn't ask for a better team! We are continuing taking lessons because simply it's sooo much fun!!
---
lot of fun
Reviewed on

10/30/2012
Kasia N
Wanted a decent first dance with my wife and found this on theknot.com. Have a free 30 minute assessment so we gave it a try. We worked with the co-owner, Matt. He was a lot of fun and made the lessons enjoyable and set the pace to match our skill level. Very patient. Lessons usually started with a few glasses of wine to help me out. the other instructors seemed to have a great time too working with their students. He structured our wedding dance in line to how many lessons we were taking and by how fast we picked up new moves to get a dance prepared in time for our wedding. It went awesome! as of our last lesson they were getting ready to move literally across the wall from their current place to a much bigger location. We look forward to taking future dance lessons there. Only downside is dance lessons are not cheap but you are paying for an hour for you and your partner with a private instructor.
---
Dancing Crash Course!
Reviewed on

10/29/2012
Elizabeth C
My fiance and I arrived for our first dance lesson unprepared without a wedding song, minimal prior dance instruction, and only 8 weeks to go before our wedding. Szewai and the entire BDC team could not have been more helpful. Rather than having a rehearsed choreographed first dance, Szewai taught us some basic steps and transitions that could be used for a number of our songs. She was always patient and encouraging, but also not afraid to give accurate feedback to help us improve. As a result, we had a lot of confidence going into our first dance and received tons of compliments on it. In addition, the entire BDC team was always very welcoming and friendly when we arrived or left.
---
Quite satisfied
Reviewed on

10/23/2012
Thomas H
Ballroom Dance Chicago was a wonderful place to learn to dance. I had told my fiancee (now wife) that I wanted actually to dance for our first dance at our wedding rather than simply shuffle around in a circle for three minutes, and BDC taught us a foxtrot sequence that worked very well. We were greeted by name every time we arrived at BDC, and the instructors kept careful track of what we had learned and what it was we were currently learning. I very much felt that they wanted to see us be confident, to see us progress, and to make sure that we had a good plan for our first dance. My only complaint was that the whole deal was a little pricey. We only had time for ten lessons before our wedding, but seventy dollars apiece (while, I think, well-spent) felt a little steep.
---
The lessons paid off!
Reviewed on

10/20/2012
Kati P
We loved Ballroom Dance Chicago! My husband and I took weekly dance lessons starting about 3 months before our wedding, and ended up taking about 12 or so lessons total. Audrey was a great teacher - very thoughtful and patient. We are not the most natural dancers, so we definitely appreciated the approach! After our lessons, we were ready for our first dance (and wedding dancing in general). Our guests were impressed, so we felt great that the lessons paid off. The studio is geared more towards wedding dance lessons but it's a fun place to take dance lessons in general. We are thinking about going back to learn salsa. They also host parties (so you can keep practicing). It makes a great date night!
---
Fun and challenging at the same time
Reviewed on

10/17/2012
Zhi C
My wife and I decided not to do the basic "waddle" for our first dance and decided to get some lessons. We found BDC and chose to get lessons from Szewai as our teacher based on reviews. Several weeks later, we danced a beautiful waltz for our first dance and we have Szewai to thank. Her approach is never intimidating, always encouraging and full of fun. She challenged us at the right times and knew what moves to add to the routine to be just challenging enough given our abilities and be looking good at the same time. We enjoyed learning from her and got a lot of confidence from the whole experience. BDC may be a little one the pricey side compare to some other studios, but it was well worth it.
---
Fun times
Reviewed on

10/07/2012
Renee F
We received a gift certificate here for two dance lessons and it was a wonderful gift. Our instructor helped us choose a style of dance for our first dance and then taught us basic moves so that we could actually dance to songs. Then she helped us compose our first dance. It was not too showy but was really fun. We ended up doing only three because of time constraints, and the lessons are expensive, but they were really fun and worth it. I wish we had time to do more, but I think we will take this up as a hobby. I guess they have byob dance parties that we will probably look into.
---
We love Kathryn!
Reviewed on

9/28/2012
Kate M
My fiance and I had the most fun getting ready for our first dance with BRD! We did 6 or 8 weeks of lessons and their schedule was so flexible. It was the perfect way to end Monday evenings after a long day of work and they were always very accommodating with weekend schedules as well. We had a lovely experience with Kathryn as well as some of the other instructors, the private lessons are a huge plus, the studio is very inviting and relaxing, and my favorite part was always being offered a complimentary glass of water or wine to begin the lesson. Anyone looking for a studio for their first dance should run to BRD!
---
Bride
Reviewed on

8/20/2012
Karoline S
Great teachers, great atmosphere! Kathryn did a wonderful job in teaching us or first dance - we felt very comfortable with it and all the guests loved it!
---
Great pre-wedding dates!
Reviewed on

7/16/2012
Amanda M
Rachel from Ballroom Dance Chicago taught us how to dance beautifully. Not just choreography, but actually how to lead, follow, and really move on the dance floor. We had a lovely first dance and a new found appreciation for ballroom dancing. We had so much fun learning and the entire staff was wonderful and welcoming. We can't wait to go back and take more lessons!
---
Thank you Ballroom Dance Chicago!
Reviewed on

6/06/2012
Laura B
My new husband and I are so glad we did this! We took 6 lessons at Ballroom Dance Chicago in the 2 months leading up to our wedding to learn steps for our first dance to REO Speedwagon's Keep on Loving You. Kathryn was our instructor and she was fantastic! We learned so much in a short period of time and had fun doing it. We had lots of comments from our guests about how great our first dance (and of course questions on if we practiced or took lessons). It was so worth it to feel confident out there dancing with everyone watching you! Thank you Kathryn and Szewai! We hope to show up at a Sips and Dips party soon and practice our skills :) -Laura and Tim
---
A Wedding Must!
Reviewed on

11/04/2011
Gina Z
We took lessons from Szewai (and a some from Matthew) to prepare for our wedding. I can't say enough awesome things about this studio and the teachers. I could seriously write 2000 words about how much I love BDC if I had the time. Not only are the teachers great at teaching you how to dance, but they are fabulous people who I love seeing every week. My husband and I studied the rumba and smooth swing for 4 months prior to our wedding. The lessons were totally worth it, we looked AMAZING during our first dance… standing ovation amazing. Szewai not only taught us dance technique and lead & follow skills, but brought out a love of dance that both my husband I didn't know we had. We've used our dance abilities for more than just our first dance, we now hit the dance floor at all social functions. We have continued lessons after our wedding and there are two reasons why: 1) The teachers are fantastic at teaching dance. We've learned so much and seen incredible progress in the last 9 months, neither of us thought it was possible to reach the point we are at today. We could not dance when we started lessons and we now hold our own on the dance floor. I never thought I would say I can dance the fox trot, smooth swing, single step swing, rumba and salsa! 2) The atmosphere in the studio also keeps us coming back. Wedding planning gets stressful! The atmosphere at BDC is laid back and fun. The lesson always started with a glass of wine and I quickly forgot whatever was bothering me once my husband and I started dancing. I found myself looking forward to class as a time to de-stress, spend quality time with my husband and socialize. Swewai and Matthew do a spectacular job of creating a fun vibe that keeps us coming back for lessons.
---
Dancing the night away
Reviewed on

11/02/2011
Elizabeta M
I cannot give enough praise to Ballroom Dance Chicago. Our instructor Szewai was awesome, we even continued lessons with her after our wedding. She choreographed a fabulous routine for our first dance and even helped us learn other dances for the night. Highly recommend Ballroom Dance Chicago!
---
Get dance lessons! Worth your money!!
Reviewed on

11/01/2011
Inne F
My whole reason for getting lessons was because I did not want to simply "sway" side to side for our first dance! We took the bait and signed up for a free 30 min introductory lesson, and was hooked. We realized we both had 2 left feet when it comes to dancing, and had no clue who or what fox trot even was!! Took about 8 lessons before our wedding, and between Matthew and Szewai, the studio's lovely dance masters, they created a wonderful routine for us to Ray LeMontagne's You're the Best Thing. (Btw, they'll work with ANY song! country to straight up rap) When the day came, my husband twirled me on the dance floor like he knew what he was doing and not a single guest was sitting down!! It was quite the show! Everyone was amazed at our "skills". =) Bottom line... worth your money to get a half dozen lessons, at least, before your wedding... it'll look good in the pictures, in the video and in everyone's memories! BDC studio won't pressure you into buying lessons, they're vibe and energy will make you want to take lessons.. And they hold monthly parties where you can showcase your routine before the "big day".
---
Best!
Reviewed on

11/01/2011
Alexis P
Thank you to Matthew and Ballroom Dance Chicago for helping us make some jaws drop with our wedding dance! We had 2 lessons/week with Matthew during the weeks before our wedding. He taught us some basic foxtrot moves and then some swing to work into the mix. In the end, (with Matthew and Frank Sinatra in our corner) we were confident, smiling and laughing all the way through! Highly recommend - and you'll want to keep dancing WAY beyond your wedding.
---
Amazing Dance Experience, Wonderful Instructors
Reviewed on

10/31/2011
Gretchen M
My fiance asked me to find a studio to take dance lessons at for our wedding so that he "didn't look like an ass on his wedding day." I looked around a bit, and we decided to give Ballroom Dance Chicago a try. When we arrived at the studio for the first time, we met our instructor, Matthew, and quickly got to dancing. The atmosphere of the lessons, as well as the studio, was relaxed and easy going. Neither my fiance nor I had any experience with ballroom dancing before starting lessons. With the expert help of Matthew, we felt very comfortable dancing together a few months later at our wedding. Ballroom Dance Chicago recommends private lessons, and at first we were a bit hesitant to commit to private lessons. It quickly became obvious that private lessons were well worth it. The individualized attention each teacher at the studio gives to their dancer or couple is what sets Ballroom Dance Chicago apart. Working with Matthew made us confident that our first dance would go well, no matter what blips might come up. When the time came for the dance at our wedding, we felt very relaxed and natural, and the dance went perfectly. One thing I can't say enough about is how good Matthew is at working with people who have conflicting personalities. I had asked my father to prepare for a father daughter dance, and he had put it off for some time. I had gotten so frustrated with my father that I finally scheduled a lesson with Matthew for my dad and me. That week, my dad started lessons at a studio near him, and his teacher thought Rumba would fit with our father daughter dance song (Gracie by Ben Folds). It wasn't the best of decisions, but Matthew made it work. My father never really got comfortable dancing and wasn't much of a leader. Matthew really made a point of teaching me how to work with my father and how to get us through the dance if something went wrong. And when my father and I were dancing at the wedding, he completely blanked at one point and didn't know what came next. The time Matthew had spent working with me on this dance really paid off as I was able to save it and keep going until my dad figured out what he was supposed to be leading. I continued taking lessons with Matthew after the wedding, as I absolutely love dancing. He tailors the lessons to my dancing interests, while still pushing me and challenging me. Although I've only regularly worked with Matthew, I've really enjoyed meeting the other teachers and occasionally dancing with them at the dance parties. It is a great studio where anyone can feel comfortable learning to dance.
---
Loved it!
Reviewed on

10/15/2011
Janelle F
Such a wonderful experience! My now husband & I took the 4-class crash course. We were so pleased with the patience and quality of the instructors. At our wedding, we looked fantastic! We received so many compliments. I would highly recommend.
---
Best Ballroom Dance Instruction in Chicago!
Reviewed on

7/12/2011
Patricia S
Look no further! Ballroom Dance Chicago is the place for dance lessons in Chicago. My husband and I took lessons here in preparation for our June 25th wedding. After a few months of weekly lessons, we were confident in our steps and had the opportunity to "perform" (rather than just doing the steps to a rehearsed routine) at our wedding with our first dance. Our parents, family and friends were so surprised and wowed. It was a highlight of our day. The atmosphere in the studio is so warm and friendly. We were regularly greeted with drinks and snacks. Our instructors were fabulous. They each had their own style, but all have relaxed, patient and fun personalities. We laughed so much as we learned! We really enjoyed rotating lessons with instructors -- at first, we danced with Szewai, then sometimes with Matthew or Marc. Not having the same instructor each week actually gave us the opportunity to learn differently, and we benefitted from the amazing talents of all three people. For the majority of the second half of our lessons, we had Marc every week. He was so awesome to work with, and even helped us customize an upbeat "hip hop" section of our dance that completely surprised our audience. We had so much fun at Ballroom Dance, I also brought my dad in for a few lessons for our father/daughter dance. My husband and I hope to continue lessons in the future, just for fun!
---
Great Investment! and Lots of Fun!
Reviewed on

6/19/2011
Whitney M
My husband and I bought a 10 class package with Szewai for our first wedding dance. It was a blast to have something fun to do together during wedding planning. We learned the Swing and Rumba and we incorporated both into our first dance. We were offered a glass of wine at the start of every lesson to help us relax and loosen up. We both felt comfortable at our first dance and were able to really dance together during the reception. Highly recommend this studio!
---
Highly recommend ballroom dance chicago
Reviewed on

2/05/2011
steve a
Matthew and Szewai run a fantastic studio. They have thought of all the details including sitting you and your partner down on a couch and offering you a glass of wine to discuss your dance goals before you take your first step. And the studio is so cozy and beautiful that you feel that you are in a special place for your lessons. They always makes sure that you are comfortable when you enter the studio and make you and your partner feel like the most important people in the world when you come for your lesson. And Matthew who was our instructor has a great intuitive sense of what you can accomplish as a couple. My partner had a lot more natural ability than I did and Matthew made sure his instruction was tailored to her ability and my ability. He gave my partner more things to work on and made sure that I picked up the basics. We loved our time at Ballroom Dance Chicago and our first dance came off so well at our wedding. Thank you Matthew!!
---
Very unique!
Reviewed on

12/02/2010
Katarina K
Since a long time my husband and I were talking about dancing –but a real dancing, such as performed by professional dancers. We decided to get married, but that was not the reason to take lessons, since we considered ourselves to know how to dance on our wedding day. However, there was a strong and persistent wish to learn something more than just stay with some average rhythmic moving –what everybody can do. We started looking for a dancing school in Chicago. After being disappointed in our first school with a "big name", we continued searching for other dance-teaching places. Once we landed in Ballroom Dance Chicago, we explored a new world in our life! We would never want to go to any other school anymore –because of our fantastic teacher Szewai, who made us crazy about dancing, someone who made us addicted to perform elegant body expression –exactly what we were looking for and couldn't find at other schools. If you do not believe us, join us at our Ballroom Dance Chicago parties and we will show you!! To this end, on our wedding day we opened our first dance with an elegant slow waltz, while the second solo dance (just after midnight cake and firework) was a full surprise –a dramatic American tango. We were no average wedding couple anymore and much more than this, when we dance we enjoy ourselves for the rest of the life!
---
Send Message