Home

Beach Bridal Beauty
About this Vendor
The premier choice for all your styling needs!
Beach Bridal Beauty is an on-location bridal hair and makeup company, serving all of Southern California. We offer both traditional and airbrush makeup and are skilled in all the most popular bridal hairstyles. Our stylists are true professionals, with the highest level of talent and creativity!
Details
Hair Stylists, Airbrushed Makeup, Eyelash Extensions, Makeup Artists, Beauty
Contact Info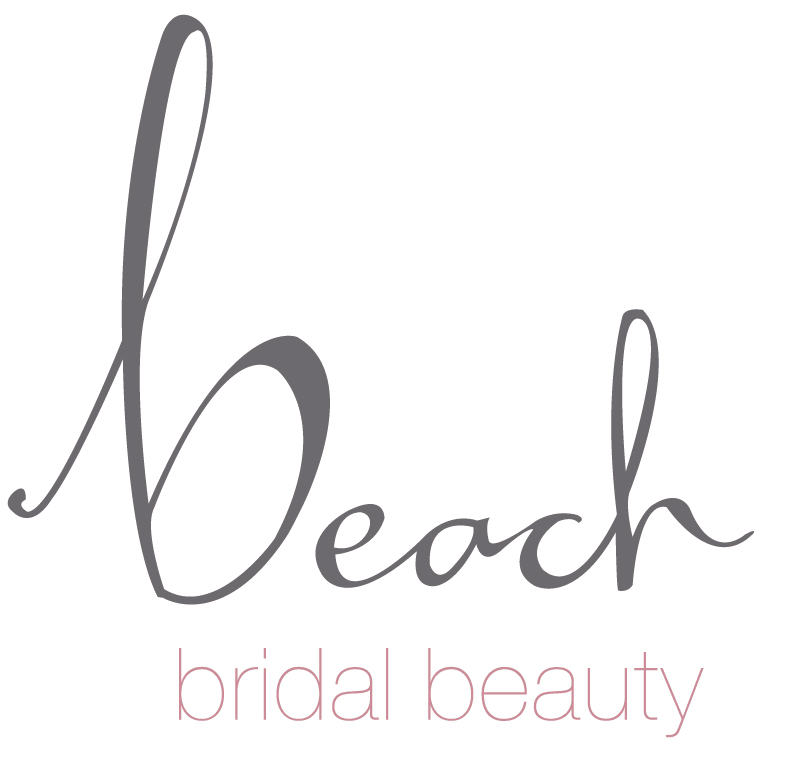 2973 Harbor Blvd, Costa Mesa, CA
Talented Artists!
Reviewed on

9/18/2014
Daisy G
First off, I'd like to say that the entire Beach Bridal Beauty team did an absolutely amazing job on ALL 9 of us. When I first booked my trial, I had absolutely no idea what I wanted the day of the wedding. When the day of the trial came, I still had no clue, so I printed out as many pictures as I could of what I thought I wanted. Needless to say, Jacky was more than patient with me throughout the entire process. She made great suggestions, adjusted my hair and makeup to how I wanted it each and every time I changed my mind and was so sweet and made the time fly by! When the day of my wedding came, of course indecisive me changed my mind AGAIN. Jacky was accommodating and did a FANTASTIC job on my hair and makeup. It looked flawless and I received great compliments all throughout the day. Natalie was extremely responsive and easily adjusted times and revised dates as I needed. My hat goes off to the entire BBB team, thank you for your amazing work. Needless to say I'm one very happy bride.
---
LOVE!
Reviewed on

11/07/2014
Madison S
I love Beach Beauty Bridal! They did such an amazing job! Natalie came to me for my trial run. I loved it then! I do recommend to do the trial run, just so you can have her tweak little things about your hair/makeup style, which I did. It's your wedding day, you want it to be perfect. And Natalie made me feel very comfortable voicing any opinions I had. Very professional, on time & pleased every single one of the girls they did in my wedding party. That is not easy to do, girls are picky! I had 6 bridesmaids, 1 maid of honor & they did my moms & my now mother in law. Everyone was in love with their hair & makeup up. All of our makeup stayed perfectly. We even woke up in the morning & it still looked perfect. I didn't even want to wash my face. Our hair was amazing as well! I had a Newport Beach wedding. My hair is usually a big fluff ball next to the ocean air, but it was perfect all night. I wish I could have Natalie & her girls get us ready for everything!
---
Outstanding service for my big day!
Reviewed on

7/08/2014
Lisa K
I contacted Natalie at Beach Bridal Beauty a few weeks before my wedding, and she couldn't have been more helpful and accommodating. I was nervous being an out-of-town bride in California (I'm from Colorado and my hair hates humidity!), but she assured me she could get me picture perfect -- and boy did she deliver! Her stylist, Sarah, arrived at my hotel a few hours before my service armed with every tool of the trade. She was fun, relaxed, professional and flexible. She listened to what I wanted, asked for my input, and made me, in the words of my new husband, "more beautiful than he'd ever seen me." My hair and makeup were flawless, and I couldn't have asked for better service or a better experience. I wish there was some way I could have Sarah come and do my hair and makeup every day. I would totally recommend Beach Bridal Beauty!
---
Reviewed on

5/23/2015
E. K
Natalie did an AMAZING job with the hair and makeup for our wedding. I had her come all the way out to Palm Springs to do hair and makeup for myself, a few of my bridesmaids, and my mother. She was punctual, professional, and did an absolutely flawless job with the hair and makeup services. I ended up completely changing my wedding day "look" the day of and LOVED it. My bridesmaids and mom all loved theirs as well. I highly recommend using Beach Bridal Beauty for your wedding day hair and makeup services. They are the best!
---
Reviewed on

5/07/2015
Sara A
Natalie was quick to respond to my questions. Sarah was AMAZING! She really worked with me at my trial to achieve the look I wanted. My hair was beautiful and my make up looked red-carpet worthy! Thanks Beach Bridal Beauty!
---
Great Makeup from Beach Bridal Beauty!
Reviewed on

4/24/2015
Working with Natalie and Kim of Beach Bridal Beauty was so great! They are professional and sweet. Natalie was so efficient and followed through on all that she said she would. Kim provided the makeup for me, my sister and mom for my brother's wedding. We looked and felt so pretty! Kim was so easy to work with, any changes or additions we wanted done to our makeup, she did with enthusiasm! Thanks so much ladies!
---
Fabulous!!
Reviewed on

2/16/2015
sara h
Natalie knew exactly what look I was going for and hit it out of the park. I loved every bit of it.
---
Thank you Beach Bridal Beauty!
Reviewed on

9/23/2014
Jill S
For my wedding I worked with Kim from Beach Bridal Beauty and I was SO happy with the results!! She did my hair and makeup and everything was absolutely perfect. I had a few pictures of ideas for my hair and she nailed it. Kim was also extremely patient, kind and easy to work with. My makeup was exactly what I had in my mind and I couldn't be happier with how everything turned out. Kim and Natalie (the owner) were both really quick to get back to me about scheduling and questions which I really appreciated. Overall I give Beach Bridal Beauty (and Kim) an A+ and would highly recommend them!
---
All love for Sarah, Natalie and BBB
Reviewed on

9/20/2014
Annemarie P
When Sarah came for my trial, I felt so at ease. Not only did she listen to what I wanted for my hair and makeup, but she was so fun to be around! It was like we had known each other forever! I was so happy with my trial that I booked right away. When the wedding got closer, there was some confusion as to how many services we need. Natalie was very flexible. She not only handled it but was able to add an additional artist the day of the wedding to make sure everything went smoothly. So easy to work with. The day of the wedding went so well too. The artists arrived on time and all of the girls looked beautiful. My MIL had second thoughts about her hair and they switched it up without a problem. I was so happy with my hair and makeup...Sarah made me feel so beautiful. It lasted through the day and the pictures I have seen so far look great! Sarah also was sensitive and helpful when my nerves kicked in! She stuck around while I got dressed to help with my veil. Above and beyond. Thank you Sarah and Natalie for helping make our day so fun and so special.
---
Love Natalie and Jackie!
Reviewed on

8/24/2014
Whitney C
Natalie and Jackie are awesome to work with! Natalie gives top notch customer service! I really enjoyed Jackie's company and she did an amazing job on my hair and make up. I do not wear make up everyday and my husband doesn't like make up so Jackie kept my make up light and beautiful. I'm so glad she listened to what I wanted and I still looked like ME on my wedding day which I think is the most important thing. My husband now realizes he does like make up, but only when it's done right and Jackie does it right! The individual lashes were so natural looking and my hair stayed put all night through the dancing. I was worried it would give me a HEADACHE, but I didn't even think about it. Thank you Jackie! Additional thanks to Jackie's assistant who helped with hair and make up. Both of you were very sweet and calm which we definitely needed on that hectic morning. Our moms turned out gorgeous and all my bridesmaids are still getting compliments! xoxo, Whitney Lamar now Carrillo! Wedding: 07/12/2014
---
Great, Professional Team
Reviewed on

8/19/2014
Karin N
Sarah from Beach Bridal Beauty did a great job. She was very friendly and a true professional. I made some changes during my preview and she was happy to follow my feedback and worked with me to make sure I was 100% happy. On the big day, she remembered everything and I looked even better than I did on my preview.
---
Love Beach Bridal Beauty!
Reviewed on

7/09/2014
Laura R
I contacted Natalie with Beach Bridal Beauty for my wedding day. She was extremely helpful and professional. She answered all my questions and explained the differences and options with airbrush makeup and natural false lashes. She set me up with one of her stylists, Sarah, who did my trial and day of wedding hair and makeup. I was extremely pleased with the results. I felt so beautiful! Sarah was a gem. She was so sweet, professional, and a joy to have on my wedding day. Overall, it was a great experience and I highly recommend Beach Bridal Beauty. Thank you!
---
Truly Amazing!
Reviewed on

6/15/2014
Jessica M
Natalie did my hair and makeup for my wedding and it was flawless! I first met her earlier this year when she did my trial and instantly booked her - she killed it. I did a completely different style the day of my wedding than I had done for the trial and was at ease because she is so professional. I got so many compliments both time as did my bridal party. She was a little more pricey than I originally wanted to pay but SO worth it if you want to have beautiful photos. I would use her again for any special events and highly recommend to anyone in the SoCal area.
---
Amazing hair and make-up artist!!!
Reviewed on

4/19/2014
Amber C
I have nothing but rave reviews for Natalie of Beach Bridal Beauty! Natalie is an amazing make-up artist and is incredibly easy to work with. On my trial – I could not believe how flawless I looked and I loved everything she did. On the day of my wedding, Natalie and her staff were professional, and everyone loved their hair and make-up styles. I loved my hair and make-up for the wedding and could not have been more pleased. I highly recommend Natalie and Beach Bridal Beauty to anyone looking for hair and make-up services!
---
Amazing Job :)
Reviewed on

3/11/2014
Kate Z
I was a very picky bride when it came to makeup. After having a trial with another vendor that turned out to be very inexperienced and unprofessional, I searched for a vendor that had both. I was very impressed with the professionalism of their website and reviews so I contacted Beach Bridal Beauty. Natalie contacted me and she was MORE than willing to answer any questions that I had (in a very timely manner) and very flexible as well. We scheduled a trial run and she traveled to me to do both hair and make up. She did an awesome job during my trial and made sure everything was up to par. She was super personable and I feel as though she really cared to make me look my best on my wedding day. I booked her without second thought. I had a large bridal party and the day of the wedding we had around 7 hair styles and 6 makeups, which worried me a little. She showed up on time at our hotel with her hair and makeup team in tow. They made sure that everyone was finished ON TIME (which was a HUGE relief to me) and everyone looked gorgeous. I had some small last minute changes to what I wanted and she had no problem with it at all. They did everyone from me, my bridesmaids, and our moms, who all looked amazing. My makeup stayed all night (with the exception of lip gloss) and I didn't need the touch up kit she provided (extra points for that). I would definitely recommend them to anyone who wants to look the best on their wedding day…. good luck!
---
Beauty and Perfection from BBB
Reviewed on

1/10/2014
marga k
Natalie is just an amazing make up artist. Hair and Make up were extremely important to me because I want to love how I look on my wedding day and every time I look at my pictures afterwards. I wanted a natural look that would last the day and night. I really don't like heavy make up that makes me look like... not me.. At the preview, Natalie addressed all my concerns and worked with my requests. I had to ask to change the hairstyle for the wedding day and also to ensure my eye make up is not running at the end of the day. She addressed both concerns and my hair and make up was perfect on my wedding day. She also brought another artist, Sarah, on the wedding day. Sarah did the make up for my MOH and bridesmaid. They both love their hair and make up. I love looking at our wedding pictures :)
---
AAAAMAZING!!
Reviewed on

1/05/2014
Kiley W
I had an AMAZING experience with Natalie. I was surprised by how fast she responded to my emails, she was very professional. Hair and makeup was the last thing I needed to book and I was getting nervous as it was getting down to the wire. Natalie made it quick and painless to book a trial, she even came to my house. I loved the results and knew she would be perfect for my wedding. I got so many compliments on my hair and how beautiful it looked. I even had clip in, curled, extensions and they stayed secured to my head all night. I have only had my makeup done a few times by other people and this was by far my favorite. Thank you Natalie for making my special day so beautiful!!!
---
Love Beach Bridal Beauty!!
Reviewed on

10/29/2013
Natalie and her team were great. Not only was she was on time and professional, but she was also a pleasure to get ready with and had me and all my bridesmaids looking great. During the trial she really listened to what I wanted and didn't mind all of my very picky little tweaks to make everything exactly as I'd imagined. I'd recommend Natlie to all of my friends!
---
LOVE BBB!
Reviewed on

10/27/2013
nicole m
BBB is wonderful! Natalie did my hair and make-up for my wedding and it was perfect! I have recommended BBB to friends and they too have loved BBB! I can't say enough good things about Natalie and the team at BBB. BBB is THE hair and make-up vendor!
---
Natile is the BEST!
Reviewed on

10/27/2013
Jennifer W
My hair and makeup turned out perfect! Exactly what I envisioned, a glamorous me, but not overdone. My bridesmaids all loved their hair as well! The best part...Natalie and her teammate came to my apartment so no driving around, or sitting at a salon waiting on each other! My girls and I were able to sit back, sip on mimosas and eat lunch together while we took turns in the hair and makeup chairs! What a time saver and special time for us before the wedding! My makeup lasted all night, and I never had to touch it up. I also loved the individual lashes Natalie applied, making my lashes look full and long without looking fake! Natalie arrived promptly for both the preview and day of the wedding as well. I highly recommend Natalie for both hair and makeup. Awesome!
---
Natalie Morisoli @ Beach Bridal Beauty
Reviewed on

10/26/2013
Sharon K
Natalie did both my hair & makeup for my engagement photos as well as my wedding day. My engagement photos turned out better than I could've imagined. I don't consider myself photogenic in the least, but Natalie worked her magic and I was really pleased with how my hair and makeup looked flawless that day. On my wedding day, Natalie arrived on time and got started right away. My makeup once again looked great and my hair was able to hold the waves/curls. The only issue I came across was the dang humidity that day flattened my hair. I'm not sure if there was anything Natalie could've done to stop that from happening because everyone was sweating like a banshee that day. Had the weather gods cooperated on our wedding, I'm sure my hair would've looked just as beautiful as my engagement photo day!
---
The best I have ever looked.
Reviewed on

9/04/2013
Anna A
On July 23,2013 I was able to look in the mirror and see what could only be described as pure perfection. Natalie and her staff at Beach Bridal Beauty did an amazing Job. I was no the easiest of clients. Not being sure of what I wanted and having so many ideas. Also being a bride consumed with so many choices I felt over- comed with my own pressure. Natalie being professional, calm and on time always. Was able to see past my confusion and hear exactly what I needed. She is a natural, she was read up on trends and also ingenius with her own little tricks. She not only made the princess come out on my wedding day. She taught me tricks that I love that I know and use daily. Compared to my research her price was well well worth it. Her product was hydrating and top notch. Everything she put on my skin felt like silk and wore to "no end". She knows all. On of the best parts of my experience was Natalie's way that she connected with me. She gave me advice, listen to my fears, gripes and bridezilla stints. She felt like my best friend, she was truly excited for my upcoming union. She authentically shared in my joy. I highly recommend, and am greatly appreciative for Natalie's hard work. My husband could not keep his hands off of me, every one could not stop raving over how i looked. She made my day go off with out a hitch. I feel honored to have worked with such a pro!
---
Exceptional job!
Reviewed on

8/15/2013
Ashley L
Natalie exceeded my expectations and then some! After reading her amazing reviews on Wedding Wire, I contacted her to do my makeup for our engagement pictures. She was easy to talk to and I felt comfortable explaining the look I was trying to achieve. The airbrush foundation turned out beautiful in our pictures and I knew she would be the one I wanted to work with for the big day. For my makeup and hair trial day, I had an idea of what I wanted but ended up going with something a little different. The whole time, Natalie was flexible, accommodating and blew it out of the park! I could not be more pleased with the work she did on my wedding day and I am so grateful I found her!
---
Fantastic experience!
Reviewed on

7/30/2013
Katie R
After looking at several vendors, I decided to use Beach Bridal Beauty for my wedding day hair and makeup. I'm SO pleased I decided to use Natalie as my stylist. She is extremely personable and fun to work with. She's punctual (she kept us on schedule on my wedding day, but never made me feel rushed). She was also flexible when I added makeup services for my mom and sister just a few weeks before the wedding. She listened to concerns and requests in order to create the look I wanted. I recommend booking a trial so you can figure out whether the look you THINK you want actually looks good on you. I definitely changed things after my trial and Natalie was wonderful about accommodating my requests. Some makeup artists push their own agenda and make brides look overdone, but Natalie was able to achieve a balance between the amount of makeup needed to look special and photograph well, yet she honored my requests and achieved an enhanced version of my natural look. You won't regret going with Beach Bridal Beauty for any special event. I'll definitely use this vendor again in the future.
---
GREAT
Reviewed on

7/16/2013
Cathy L
I called them in a pinch, I tried a prior make-up/hair place and had such an awful experience. I was scared to have this consultation. Needless to say, Sarah, was amazing and had great attitude and I loved that she listened to what I wanted. I would recommend them to anyone. They helped with the timeline and made sure that things went smoothly that day for me. LOVED THEM
---
Send Message