Home

Beautiful Beach Honeymoons & Destination Weddings
Details
Destination Wedding Planning, Honeymoon Planning
Contact Info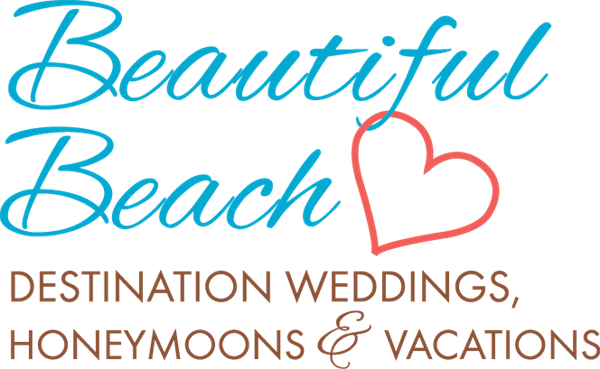 A wonderful beach wedding and honeymoon!
Reviewed on

11/10/2015
Lauren P
Kelly was absolutely wonderful in helping us plan our destination wedding and honeymoon. We were married December 8, 2012 at Secrets Maroma Beach in Cancun, Mexico. Kelly was top notch when it came to helping us decide on a resort and knew exactly what we were looking for when... Read More we gave her our wishlist. She helped all of our guests feel at ease with booking their reservations and travel to Mexico. We've even used Beautiful Beach Honeymoons & Destination Weddings for other vacations to Cabo San Lucas. Her service is impeccable and I would highly recommend her to anyone interested in a wonderful destination wedding and/or beautiful honeymoon.
---
Best Honeymoon
Reviewed on

11/02/2015
Alanna M
I found beautiful beach honeymoons while at a bridal show in town. I contacted Kelly and she very quickly responded back to me. We set up a meeting in the comfort of her beautiful home and we loved how prepared she was. She had several options laid out for us for our honeymoon... Read More in Italy. We told her our budget and she was very mindful of that when picking out our itinerary. Once our honeymoon was picked and paid for she was great about remaining in contact if we needed her. Come the day of our honeymoon it was so nice that everything was organized and accounted for. She gave us a book with our flight information and all our vouchers for our tours that we would be doing while in Italy. We had the best time in Italy and all the tours that she arranged for us were great. If you are planning on going to Florence I would definitely have her book you the Tuscan cooking class. It was by far our favorite part of our honeymoon. We have already suggested to all our friends in Evansville to use her for their next trip and I know that my husband and I will be using Kelly again in the future!
---
Travel Planner
Reviewed on

11/02/2015
Kelly, Was highly recommended to us by a close personal friend. After speaking with Kelly the first time is was clear to see she knew what she was talking about. Kelly answered all of our questions clearly and what made us feel better about our choices was that she has been... Read More to all (plus some) of the destinations we were looking out for our honeymoon. My wife an I have not traveled out of the country much even though we are in out mid-too late thirties, but Kelly gave us a very detailed travel packet and was always open to any questions we had even at the last minute. She laid out the entire trip and we never felt a concern for our safety or what we were doing while in Cancun. I personally recommend Kelly and already told her we would be contacting her again for our one year anniversary.
---
Dream Destination Wedding Come True!
Reviewed on

10/30/2015
Lauren F
Kelly with Beautiful Beach Honeymoons and Destination Weddings was A-MAZ-ING! We were planning our wedding during the aftermath of Hurricane Odile (2014) in Cabo, Mexico. Kelly provided stellar service before, during, and after the process of wedding planning and we could not... Read More have asked for a better trip and wedding day! I truly believe that Kelly's resources and knowledge allowed us to make decisions with such ease and assurance. We completely trusted her every step of the way. We utilized her for travel accommodations for 40 other persons attending our wedding as well. All our guests raved about how dedicated she was and easy it was working with her. We selected Kelly for our destination wedding after our attendance of a friend's wedding in Mexico as well. This was our 3rd trip using her services and we are currently planning our anniversary trip now. I HIGHLY recommend her for planning any vacation or destination wedding! We can't thank her enough for making our special day possible!
---
The Perfect Honeymoon
Reviewed on

11/25/2012
Sarah R
Everything was just perfect! No words can explain how happy we were with the service and the destination. :D
---
Helpful & Stress Free!
Reviewed on

8/28/2012
Danielle D
All About Honeymoons did a wonderful job planning our honeymoon! My Husband planned the entire things and All about Honeymoons lead him in the right direction. We received our package from All About Honeymoons and they had everything in there from itinerary, to flight schedules,... Read More to packing lists, to pre-printed luggage tags.. everything you could think of was done for you! Why worry about the honeymoon when you have a wedding to plan! Let them take over and it will turn out absolutely perfect! Our did! :) Turks and Caicos is the place to go! Enjoy!
---