Home

Beautiful Brides
About this Vendor
Be the best You on your wedding day with us
Details
Hair Stylists, Makeup Artists
Contact Info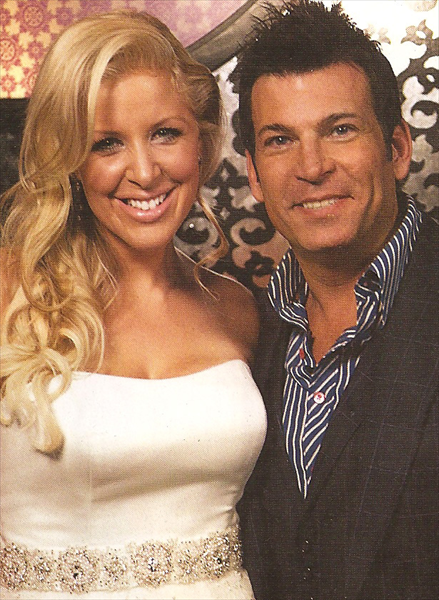 Mobile team of beauty experts that come to you!, San Diego, CA
Great service/Great hair
Reviewed on

10/07/2013
Tricia V
Noriko went the extra mile for me on my wedding day. She was very receptive about what I wanted it to look like and was willing to keep working on my hair until it looked right. In addition, I had a wedding party of 4 who were planning on doing their own hair, but Noriko offered to help put some final touches on all of them. My sister in law was very happy with the touch-ups and my too hard to please teenage nieces both loved their hair as well. Thank you Noriko. You deserve the best review.
---
Beautifully executed hair and make-up
Reviewed on

10/07/2013
Alexandra C
Noriko styled my hair for my October 2013 wedding at the Hotel del Coronado. From the moment we started exchanging e-mails, she was friendly and responsive. She gave me a variety of hairstyle suggestions and was very receptive to my ideas. She quickly created a few different styles for my engagement photo session. I loved the final style and I got a lot of compliments from my family and fiance. Noriko inspires a lot of confidence. She's creative and clearly knows a lot about hair. At the wedding, she also created hairstyles for two of my bridesmaids. Both of my friends looked beautiful in their elegant, soft up-dos. Loli did my make-up for the engagement photos and the wedding. I have received so many compliments from my family and friends. Like Noriko, she knows what she's doing, and is able to put anyone she's working with at ease quickly. I highly recommend both Noriko and Loli. In addition to being talented artists, they are so fun to be around. Everyone in my bridal party loved working with them.
---
Have worked with beautiful brides twice
Reviewed on

10/07/2013
Jenna U
Noriko was great to work with. I found her on this site for my wedding in 2012. I scheduled a trial and there was a hiccup where the girl who was supposed to do it cancelled 30 mim before the appointment. I was disappointed but Noriko had great customer service and made things right. I'm glad I decided to give beautiful brides a chance because I really liked my hair and makeup on my wedding day. My sister also hired Noriko for her wedding in 2013 and I had the pleasure of getting my makeup done by her again. It looked really good and I got a lot of compliments. Noriko is professional, on time, easy to work with, and most importantly shes great at doing makeup and hair. I would not hesitate to hire her again for a special event.
---
Excellent Job!
Reviewed on

10/06/2013
Kelly E
Beautiful Brides did a excellent job at my wedding. They were on time, affordable, and very professional. The team did an amazing job at giving myself, as well as my bridesmaids the looks we were all going for. We all looked beautiful and the looks lasted all night.
---
Beautifully done!
Reviewed on

9/09/2013
Dr. Daniel Barba .
I contacted beautiful brides to schedule a wedding preview. They had awesome reviews so I thought I would give them a try. I sent an email out and got a response back immediately! Wow! I thought they are good. Noriko contacted me and gave me a long description of what they are all about. She is very detailed in her emails and texts which is great especially since brides have so much going. Noriko came to my house and did my hair and makeup for my wedding preview. She asked me what I liked and she gave me her professional opinion as to what works and what doesn't. I felt very comfortable with her. She put extensions in my hair within minutes. She definitely knows what she is doing. I wanted to try the airbrush makeup and fell in love with it. My skin looked flawless. I knew from the preview that I was confident hiring Noriko for my wedding day. She came to the hotel to do my hair and makeup on my wedding day. She was prompt and even sent me a text that she was on her way. She did my maid of honors hair and it looked great. She then did my hair and makeup. I loved how it turned out. I felt so beautiful! I would highly recommend Noriko for your wedding day!!
---
Fantasic!!!
Reviewed on

8/21/2013
Britt G
I planned my wedding from over 3,000 miles away. I researched quite a few artists and fond that Beautiful Brides of San Diego was top notch. I was treated with respect and care from the very first line of communication. If I were to do it all over again I would still choose Beautiful Brides of San Diego and would recommend them to others.
---
My number one choice!
Reviewed on

7/22/2013
I have worked with Beautiful Brides several times - especially Noriko and have been more than satisfied on every occasion. As a wedding coordinator I take great pride in my referrals and only want my brides to have the very best. Noriko is the BEST! She listens to what her clients want but also gives her expert opinion on what would flatter them the most. I can't say enough about her expertise. She has been in the business forever - having done several celebrities as well and is so humble about it. Constantly continuing her education and perfecting her skills she is the go to hair and makeup artist no matter what age or ethnicity a bride is. Hand down the best and her price is beyond reasonable. Seriously, there is no need to waste a lot of money on hair and makeup trials. If you get Noriko, you will be thrilled with the outcome!
---
Wonderful Makeup and Hair Services
Reviewed on

6/18/2013
Nina D
I had a very small wedding on the beach in San Diego and hired this company to do my hair and makeup. It was the only company I could find that would come to my hotel and do my hair and makeup and did not require me to have a bridal party to do their hair and makeup as well. I did not have a bridal party. The prices were very reasonable as well compared to other vendors in the area. The quality of the work was amazing as well. Noriko did a fantastic job and I got so many compliments from friends and family! I would recommend this company to any future brides in the Southern Ca area.
---
Makeup and Hair by Noriko and Jessica
Reviewed on

6/17/2013
Shannon O
I had done a trial with Noriko for my hair and makeup for my engagement pictures and really liked how they came out. It was wonderful working with Noriko and Jessica for my wedding. Noriko did our makeup and Jessica did our hair for me and my 2 maids of honor. I thought they both did a wonderful job. We received a lot of compliments on how beautiful we looked. Our hair and makeup came out beautifully in our pictures. I was very happy with how everything turned out.
---
Excellent Service
Reviewed on

6/17/2013
Taylor C
Beautiful Brides was an excellent choice--their customer service, professionalism, and quality of work was excellent. I had a large bridal party so I really wanted a team of hair and makeup artists, rather than just one person. Beautiful Brides came to my home to do my preview appointment, and they come to any location for the wedding day. Noriko was always quick to respond to my e-mails and questions, too. All the Bridesmaids, mothers, and I looked AMAZING, beautiful makeup with eyelashes and airbrush foundation, gorgeous hair and updos....and they did about 10 makeup and 6 hair services all in 3 hours!! Definitely hire beautiful brides!!
---
Sensational Hair & Makeup Artists
Reviewed on

1/06/2013
Rayna S
Noriko did our makeup and I have 2 words to describe her work: Flawless Artwork! From the moment I met her, I knew that she was the one to hire for my big day. My hair and makeup trial was soooo amazing that I wish I would have had somewhere special to go afterward! She was super friendly and nice and made me feel comfortable. So after booking her, I knew that I made the right choice. Then on my Wedding day she arrived right on time and ready to go. Again, she had a knack of making me feel comfortable and us girls all chatted up a storm while artwork was being made. Honestly—her makeup was pure beauty and I felt like a princess. I told my hubby that I want to hire my team to do my hair & makeup every day! Noriko did our makeup, using air-brush and traditional makeup. Combined, the two made me look better than I envisioned. Also…I am a CRYER!! The makeup lasted ALL day. I had an afternoon wedding, so my makeup was done bright and early and lasted through until the end of the night when the after-party was done. Pure perfection! Noriko came with Mebe who was another wonderful artist! She did our hair and proved that I made the right decision by booking Beautiful Brides. She was super friendly and engaged us in conversation. When my nerves got the best of me, she had a knack of calming me down! She did my hair soooo perfectly. When all was said and done…I had my vision multiplied many times more. I will always remember how wonderful these women are and the pictures are proof that their skill far surmounts any that I have ever been a part of! Thank You!
---
two very happy brides
Reviewed on

11/27/2012
julie b
Noriko was referred to us from our wedding coordinator, and we couldn't have been HAPPIER!!! She and Mebe (hair) made myself and my bride look AMAZING. They were early, effecient, professional, and relaxed. I even said that I'd like to have them do our hair/make up for our anniversaires because we looked so GREAT!. I would recommend them 100% and hope to use them again for one or more of our special anniversaries :) thanks Noriko and Mebe
---
Amazing Work!
Reviewed on

10/02/2012
Jonna M
The Beautiful Brides Team is everything you could ask for and more! They are professional, super friendly, punctual, thorough, and most of all amazing artists. I had an idea of the look I wanted and the team made it a reality, only much better than I had imagined. I would recommend them, A++++, to anyone looking to get beautified for their main event!
---
I LOVE BEAUTIFUL BRIDES! EXCELLENT WORK!
Reviewed on

9/24/2012
AnnaTheresa B
I found Beautiful Brides on theknot.com and I couldn't have been more happier with the work they did for me and my bridal party. I recently got married on September 8,2012 and had non stop compliments on my hair and makeup! Noriko didn't work on me but she had her associate Kelly and Jessica do my hair and makeup and they were the BEST! I really loved how they listened to me and just made me look absolutely gorgeous! I would work with them again, they were so friendly and so great, I really enjoyed them working with me! I definitely recommend anyone looking for great hair and makeup to choose beautiful brides because they were just excellent! Thanks Noriko! Best service ever! Tess-San Diego, CA
---
Outstanding
Reviewed on

9/21/2012
Deya C
I was extremly satisfied with Noriko the whole team was great got there on time my bridal party and I were very pleased with our hair. They are the sweetest girls and very professional and most of all very affordable. Would book them again .
---
Amazing Service
Reviewed on

9/17/2012
Mike W
Noriko and her team provided excellent services for my event. They listened to what I wanted ad gave me just what I had asked for. I also love that they came to my hotel room to do our hair ad make-up. Excellent job ladies thanks so much!
---
Last minute Makeup
Reviewed on

4/14/2012
Peggy H
A week before the wedding, the person that was going to do our makeup couldn't. So my daughter called Noriko, as luck would have it she was free on her wedding day. I'm not much of a makeup wearing person, so I didn't want to look like a made up doll. Since there was not time for a pre- session, I was really skeptical. We used the airbrush effect. It was beautiful, She used some of the makeup I had bought from Merle Norman, since I have allergies, I couldn't have been more happy with the look. Noriko was very professional, and quick. She gets and A+ in my book and an A+ for saving my daughter's wedding. I wish we could have gone to her in the beginning I think we could have used her whole team makeup and hair and had the 1st appointment try out we could have had better do's too. We thank you Noriko for being there last minute for Heather.
---
Wonderful hair and make-up artist
Reviewed on

10/04/2011
Lindsay M
I worked with Noriko and her associate Lourdes for my wedding hair and make-up. They were willing to working with myself and my bridesmaid to create looks that we both loved. They were professional and fun to work with. They were a little pricey, but they came to us for both the trial and day of, which is worth it! I would definitely work with both again!
---
This girl know her stuff!
Reviewed on

5/22/2011
Jamie R
I heard of Noriko through my Aunt, and after meeting with her for a consultation didn't ever consider looking any further! She did the hair and make-up for my bridesmaids, my mother, and myself. Her confidence in her own capabilities immediately put me at ease and I never once felt awkward or uncomfortable during the whole process. The airbrush technique she used for our foundation was absolutely flawless! We were all fighting over the mirror to look at ourselves because we knew we'd never looked so good. This girl knows her stuff! She made my special day that much more memorable, because I didn't have a stray hair or eyelash out of place If I ever have need of professional make-up or hair services again Noriko would definitely be my first choice.
---
She Gives Good Face
Reviewed on

5/20/2011
Ashley B
When I was planning my wedding I knew I would need a professional to do my makeup and Noriko was my first choice. I knew I would be a mess of tears on the big day, and with Noriko there, I knew my makeup would remain flawless. Her body of work speaks for itself, she's amazing! If you need makeup or hair services for your big day, hire Noriko.. she's the best!
---
Send Message