Home

Beauty by Yari
About this Vendor
Experts in Bridal Beauty
Hello Beauty, Thank you so much for taking the time to browse through our work. We are a professional on-location team of Hair and Makeup Artists that specialize in bridal beauty. Every bride has a unique vision of what they will look like on their wedding day, and we are here to bring that vision to life. We offer different services and packages for you to choose from that best fits your needs. Whether you want something very soft and natural, or you want full glam and the works, we can cater to whatever look you choose to go for. We are fully equipped for travel, and can come to your home, hotel, or venue. Our ultimate goal is to have you looking and feeling beautiful on your special day!
Details
Beauty Group Bookings, Hair + Makeup Trials Available, Hair Stylists, Airbrushed Makeup, Makeup, Makeup Artists, On-Site Hair + Makeup, Beauty

Contact Info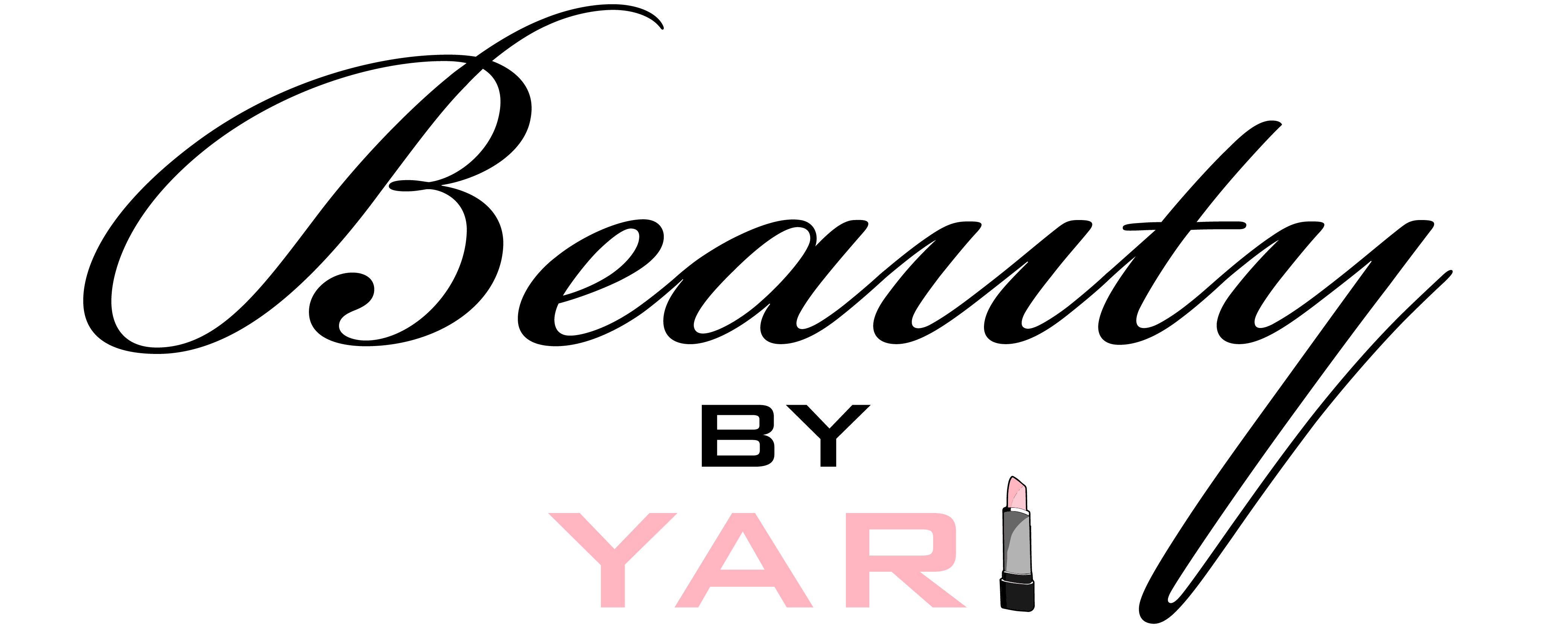 Best Make-Up Ever!
Reviewed on

12/01/2015
Kathryn R
I used Yari for both my bridals and wedding day makeup. She did a fabulous job on me and all of my bridesmaids. I got so many compliments on my makeup and it was flawless. Yari was able to enhance all of us with just the right amount of make-up. She was able to look at pictures... Read More I saved and recommended what would look best for my big day. My makeup lasted all night even with tears running down my face. I didn't have to touch it up once. I would highly recommend Yari for any special occasion!
---
Reviewed on

5/10/2016
Yari was amazing! She was fun and supportive during the whole day. She did a great job with make up for the whole wedding party. I could not have asked for a better person to do my make on our wedding day! She was great! <3
---
Me as Movie Star
Reviewed on

1/02/2016
Alison L
Yari was on time, did a great job and brought along a hairstylist as well. Really great work. She brings her own professional kit + mirror and more. I looked amazing like a movie star, but still like me and it stayed all day.
---
Reviewed on

12/07/2017
Alexandria S
Yari and Ashley are amazing! They did my hair and makeup for my bridals and for the wedding. Both times were AMAZING! They are both so sweet and treat you like they've known you forever. They also did hair and makeup for my bridesmaids and they all looked so good! I will be... Read More forever thankful I chose Beauty by Yari for my special day! 💕
---
Reviewed on

11/29/2017
Katie O
Yari was amazing, and working with her was a great experience from start to finish. From the beginning, I was nervous to have my makeup done because I don't wear very much makeup day-to-day. I wanted my skin to look great and to feel my best, but also wanted to look as much... Read More like myself as possible. After talking for a few minutes at my trial, she got started and I was blown away by the results. Her associate, Ashley, was also fantastic and did a beautiful job on our updos. I looked and felt great, but most importantly, I looked and felt like myself. They were prompt and professional but also fun to work with. On the big day, my mom and sister enjoyed working with them, too. I can't wait to see the pictures and will share them when they are available. Thank you, Yari, for such an amazing beauty experience!
---
Reviewed on

10/31/2017
Lisa E
I looked airbrushed (literally) from start to finish. My makeup made it through all the tears, dancing , and hugs/kisses. Yari is the sweetest, before she left she gave me a little thank you gift which included my very own MAC lipstick to touch up with throughout the night. I... Read More love her and her work. She made sure I felt and looked beautiful for my big day. ❤️❤️❤️
---
Reviewed on

10/25/2017
val r
From the very beginning Yari was a sweet and professional, She made me feel like an old friend! On wedding day, she made me feel beautiful inside and out. Everyone gave me so many compliments. My husband was in awe with her work! It was such a beautiful day and it was... Read More beautifully done by Yari! Thank you so much for that! ❤️
---
Reviewed on

10/23/2017
Nayely V
Yari and Ashley did an amazing job on all of us on my wedding day. We had an issue the morning of regarding the building, but they were able to get all of us done and on time! Yari is very knowledable about what make up works best, and what works with your skin. My make up... Read More looked flawless all day! Ashley made my hair look like the photo I showed her. She did a great job. They were both lots of fun!! Would highly recommend them!
---
Reviewed on

10/19/2017
Best hair and makeup team in Dallas! They traveled an hour and 45 min to my venue. They did over 30 hair and makeup services for us in a timely manner. Everyone looked stunning and had such a great time while getting ready. They were a part of the most special day of my life. I... Read More am so grateful for them. Thank you Yari and your team. We loved our hair and makeup. ❤️ day of my life and I am eve
---
Reviewed on

10/19/2017
Mila E
I love me some BEAUTY BY YARI! 😍 She's such an incredible makeup artist, her set up is adorable, yet super professional. My airbrush makeup was flawless and so lightweight. I don't wear a lot of makeup, so Yari made sure I looked my best but still like myself. Can't wait to... Read More use her again for my maternity pics! She's the best.
---
Reviewed on

10/19/2017
Kayleigh S
Yari was amazing! Professional, lively and very talented. Definitely would recommend.
---
Reviewed on

10/19/2017
Lauren H
My hair and makeup was EXACTLY what I asked for. I did traditional makeup for my engagements, airbrush for my bridals and wedding day. BOTH looked absolutely flawless. They gifted me the cutest bridal touch up kit, such a sweet and personalized gesture. I could go on and on... Read More about how sweet and talented Ashlee and Yari are. My bridal party loved them too, we will definitely be booking with them again for all of our special occasions.
---
Reviewed on

10/19/2017
Yvonne B
She's simply the sweetest! She went above and beyond to make sure I looked and felt my best on my wedding day. Adore her and her LOVE work! I've never felt more beautiful. Thank you so much Yari. god bless!
---
Reviewed on

10/12/2017
Myra V
Yari was such a sweetheart. She went above and beyond to make my destination wedding a success.
---
Reviewed on

10/03/2017
Ariel D
I am incredibly happy that I chose Yari as my MUA for my wedding! My bridesmaids loved her work and I LOVED HER WORK is an understatement. She helped bring out all our best features and made sure we felt gorgeous. My mom looked spectacular, which I felt great about bc my mom... Read More loves a very classic makeup look and so she was nervous about having someone else do her MU. But after Yari did hers, she was so happy and it showed! She recreated the look I wanted and made it look even better on me. Not just once! 3 times so far, I've had an amazing experience with her. Engagement photos, wedding day, and most recently my maternity photos. Not only does she deliver high quality work, she is super FUN to be around and she has the sweetest heart! She will not only become your favorite MUA but also a sweet friend. On the day of my wedding she was punctual, professional, helpful and just amazing. If I had to do it over, there is no doubt in my mind I'd chose her again!
---
Reviewed on

10/03/2017
Claire H
Yari and Ashley did an amazing job on my wedding day! All my bridesmaids loved their hair and make up, as did I! They work in a timely manner and are budget friendly. Thanks Yari and Ashley for helping make 9/9/17 the best day of my life!!
---
Reviewed on

7/27/2017
Jennifer L
I love Yari and Ashlee! I highly recommend them. They did an awesome job. I had a terrible experience with the first make artist I hired, but after my trial with Yari, she made me feel confident again. Both mothers and my 3 bridesmaids felt beautiful on my wedding day. She did... Read More an exceptional job on my brows and my make up was glam but subtle and the best part, is that, it photographed well. Yari and Ashlee were fun to work with, billing was straightforward, responsive, very professional, great work ethics, I had a start time of 5am and they were on time and ready to get started. I also want to mention that Yari has great talent, she sure brought out our best features and she also used high end products. I was a very HAPPY bride! I hope that you find my review helpful and informative.
---
Reviewed on

4/26/2017
Morgan S
Yari is amazing! She made my 8 bridesmaids and I look and feel beautiful on my wedding day. She is extremely professional and has the best quality/variety of makeup products. Would use her again in a heartbeat!
---
Reviewed on

11/30/2016
Kelly V
Yari did an AMAZING job on my makeup for my wedding. She and her assistant did my makeup, as well as 7 bridesmaids, and 2 moms, and everyone loved their makeup! She was so sweet and easy to work with, plus she answered emails quickly. I would definitely recommend her to any... Read More future brides, you won't regret it!
---
Reviewed on

11/22/2016
Ashley S
I was so happy to have her as my videographer on my wedding day! She went above and beyond to make me feel special while filming every moment possible! I can't wait to see my video - I know it will be as amazing as she is! You will not regret using her!
---
Reviewed on

10/31/2016
Victoria W
Yari did my makeup and had an assistant or two to do my 5 bridesmaids and 2 mothers plus fluff up of the flower girl along with a hairstylist day of my wedding. They were prompt, responsive, and friendly on top of being amazing at what they do. I love her glam natural makeup... Read More style and it stayed ALL day from morning until night with minimal touch up resulting in less stress and amazing photos. Thank you so much Yari for all that you did and I will defiantly come back for anniversary photos and graduation photos when I don't want to do my own makeup!
---
Reviewed on

10/31/2016
Ashley N
Yari did the makeup for myself, my bridesmaids, my mother and the mother of the groom for my wedding and oh. my. god. she is a magician! From our trial run to the big day, she was so accommodating and patient while still making everyone got exactly the style of makeup they... Read More wanted, right down to the angle of the winged liner. Both my mom and the mom of the groom had never had makeup professionally done, and after seeing Yari's work they wish that they could have her come over for every major event! My mom loved it so much, we had to beg her not to cry off her makeup. She made not only myself but all of my bridesmaids and both moms feel absolutely beautiful that day. I had never felt so in love with myself or more beautiful. She also agreed to travel over an hour and a half to my wedding venue after being up at 2 am earlier in the day for an early morning wedding ceremony. On top of that, she stayed after our first look to provide additional touch ups and coverage and gave us a wonderful touch up kit for after the ceremony. She is such a fun spirit and sweet person to be around, and the passion that she has for her work is so evident! There is no one else I could possibly ever recommend for makeup because Yari will help you glow up like the beautiful angel you are. I cannot wait to work with her again !
---
Reviewed on

10/31/2016
Keirys G
Absolutely great! I felt very beautiful She's the best ! Very sweet girl ! Love her ! 😊💕
---
Reviewed on

10/31/2016
Chelsea S
Yari and her team did a wonderful job making me and my bridal party look fantastic on my wedding day. Make up/hair was one of the most important decisions when it came to picking out a vendor and I am so happy I picked her. She will now be my go to makeup artist for any event or... Read More photos I have in the future. I highly recommend her and her team for your big day she will not disappoint.
---
Reviewed on

10/31/2016
Tori D
So happy I went with Yari for my big day! She made me and all of my bridesmaids look amazing! Our makeup lasted all night long and required no touch ups! She also included a Kylie lip gloss for me to keep!
---