Home

Becks Entertainment and DJ Services
About this Vendor
Creating memories with the power of music!
I am a very reliable, reputable, responsive, knowledgeable, professional and consistent DJ service. I have provided my DJ services for hundreds of weddings and special events. I have coined the term "Neural Impulse DJing" which is the ability to control peoples emotions based on the music that is played for any type of event. My reputation is solid as I have been providing DJ services for many, many years with many, many happy clients. I was the President of the San Diego DJ Association for 6 years. In 2015 I was inducted into the "DJ Hall of Fame" by The Knot wedding outlet. I have won award after award for the level of service that I provide. I am respected by the wedding community. My standards far exceed any clients that hire me. Ultimately I want to earn your business.
Details
Classical, Country, Dance, Disco, Folk, Hip-Hop, Jazz, Pop, R&B, Rock, African, Arabic, Caribbean, Celtic, Flamenco, Indian, Klezmer, Latin, Mariachi, Persian, Polka, World Music
After Party, Rehearsals + Parties, Ceremony, Reception, Wedding
MC Services, Recorded Music, Sound Equipment, Music
Contact Info

An amazing DJ
Reviewed on

8/11/2014
Hiring Jerry Beck and Becks Entertainment was the best decision that we made for our wedding. Jerry won us over early with his knowledge of music. He was able listen to what we wanted and understand us to the "tee". During the meeting he was pleasant and attentive to we wanted.... Read More We did not want a "cookie cutter DJ". Jerry had awesome ideas that incorporated music for our wedding. We booked Jerry after 15 minutes! On the day of our wedding Jerry did not disappoint! Jerry played all of the songs on my list and respected our DO NOT play list. He added songs that were just incredible. The whole night all of our guests kept saying how amazing our DJ was. My grandmother even said that he was good and she is very hard to please. Jerry kept the reception on schedule exactly the way that he said he would. I saw Jerry speaking with our caterers to make sure that they had our champagne ready for us. We had arranged with Jerry about a surprise special toast that we were going to do so it was important for us that things happened on time. Jerry made it happen. We were already super impressed with the music that Jerry selected but when the dancing started Jerry took our wedding to another level! I knew that our day would be great but Jerry exceeded our very high expectations. Everybody was on the floor. My cousin who is a DJ in Chicago even told us that Jerry was the best wedding DJ that he had ever heard. My husband and I and all of our guests LOVED Jerry!!! We HIGHLY recommend Becks Entertainment and Mobile DJ. He is simply THAT GOOD!
---
Best Of The Best!!
Reviewed on

8/01/2013
Angie S
Jerry is a true professional and really knows how to keep the dance floor moving!! All of our guests had a BLAST at our reception, as did we.He is truly the best DJ in town!
---
Great DJ!
Reviewed on

11/30/2012
Marie E
Jerry really knows his stuff! He took our ideas of the kind of music we wanted and what we were looking for and he made it happen. We loved the music played at our wedding...I never wanted to leave the dance floor. Best of all is that our guests had an amazing time :)
---
Reviewed on

10/16/2017
Maggie V
DJ Becks was the easiest choice for us when it came to wedding planning. We set up a meeting with him and after doing some research and seeing all of the 5 star reviews, we felt very confident working with him! Jerry met with us and got to know our music backgrounds. He was... Read More extremely accommodating and professional when it came to questions and different changes we wanted to do! His website was so easy to use to set up a time line for our reception. When it came to the music, we told him to go with the flow of the crowd and he sure did! He accommodated to our older attendees and younger attendees as well. He created a perfect night and setting for us! Not to mention, multiple family members and friends said he was fantastic! We can't thank you enough for making our reception so perfect!
---
Reviewed on

1/04/2017
Heather B
Jerry Beck exceeded our expectations by far! He kept our dance floor packed the entire time and really read the crowd well. He knew the right songs to play at the right time. His preparation before the wedding was excellent too! He was so helpful! We love DJ Beck!
---
Great Music
Reviewed on

10/31/2014
We used Jerry this past weekend for our daughter's wedding and he was really wonderful. We met him one year ago to discuss the event, and he truly seemed to care about making it the best ever. We had specific ideas, and he really understood the balance between helping the flow... Read More and feeling of the party and being overbearing.He was definately in the background, not the spotlight of the party and kept everyone on the dance floor. Kudo's to him for understanding what it means to be a great DJ!
---
DJ
Reviewed on

10/21/2014
Katie C
Jerry was a great DJ he was great in helping me plan the music for my ceremony, cocktail hour and reception.
---
Best DJ Ever
Reviewed on

10/14/2014
as title said
---
Cant get a better wedding without Mr. Beck
Reviewed on

10/14/2014
Jerry Beck is the most helpful dude in my wedding. He is not only the DJ but also our coordinator. He reminded us all the details we need to do for a wedding and helped us get them done. On the wedding day, he showed up 4 hours before the wedding to get prepared. At last, the... Read More music was AMAZING! All the guests enjoyed the music. It was way beyond my expection. He is very enthusiastic about his job and a fun guy too. Couple of my friends asked me for his contact info for their future wedding. If you ever need a DJ for a party or wedding, Jerry Beck would be the best choice.
---
Great service!
Reviewed on

10/11/2014
We hired Jerry based on previous review for our event and no regrets at all. He was really professional, tuned to guest taste in music and I only received compliments from our guests. The price was really reasonnable compared to others I contacted. Will recommend definitely.
---
Jerry is the greatest!
Reviewed on

9/26/2014
Leigh C
Jerry was the DJ our wedding, and was phenomenal from the planning and coordination, all the way to the reception. He was organized,experienced, and professional. He helped with creating a timeline for the ceremony and reception, and kept everything running smoothly as the... Read More party went on. When my hairstylist had to back out at the last minute, he went out of his way to help me find a new one. Most importantly however, he was great to work with, and did whatever he could to make our day special, and unique. I highly recommend him, thanks Jerry!
---
From Down Under to SD
Reviewed on

8/10/2014
Charmaine M
Planning a wedding from Australia certainly had its challenges, but it was vendors like Jerry that made the whole process so much easier and enjoyable. He embraced new technologies such as Skype, was available when ever we needed him and boy did he deliver on the day!! He will... Read More forever be one of the fondest memories of our "big day". Thanks Jerry x
---
Great DJ Experience
Reviewed on

7/28/2014
Jerry was the DJ at our daughter's wedding. Since it was the first wedding in our family in many years, we needed help with music and Jerry had great suggestions for every step of the wedding, from the quiet music interludes as people arrived and during dinner, to dancing that... Read More met the needs of all age groups, to the rowdy bouquet/garter toss. Jerry not only has a great online system for communicating your music preferences, but he knows how to read the crowd and everyone had fun as evidenced by all the dance floor activity. Jerry kept the flow going without being intrusive. We would definitely use him again, as Jerry played an important role in making the celebration memorable!
---
Amazing!
Reviewed on

7/12/2014
Mike K
Becks Entertainment was amazing. Jerry provided the best service we could have asked for at our wedding. Everything from the moment we reached out to Jerry to the moment he sent us off at the end our night was perfect! Jerry was prompt, courteous and professional with his... Read More correspondence throughout the entire process. His knowledge and skill with his work was top notch and he provided excellent guidance when my wife and I were not sure on what decisions to make and at the same time respected the decisions my wife and I wanted. Jerry kept the wedding moving smoothly and really set the tone with his expert music selections (We deferred to him to pick a lot of the songs). Our guests ranged from young children, teenagers, young adults all the way up to an older crowd. Jerry managed to get all the right songs to keep EVERYONE happy and dancing. As our MC, he kept the wedding timeline on track and helped us throughout the night (We were clueless and wanted to be told were to go, what to do etc). Bottom line, Becks Entertainment is the service to go with!
---
Awesome!
Reviewed on

10/22/2013
Jessica P
DJ Becks was awesome!! He was personable, professional and so friendly. He got the crowd moving all night. He kept them involved, laughing and made special dedications that made the night so special. He listened to me and really helped me throughout the whole process. He truly... Read More loves what he does and it shows.
---
Fun and Professional DJ
Reviewed on

4/19/2012
Parada K
My fiance and I met Jerry at an open-house event at the Darlington House, which was the primary reason why we chose him as he is familiar with the logistics and venue. For the ceremony, he cued our music choices as planned, and provided wireless microphones and efficient sound... Read More systems, which all helped to ensure that the ceremony ran smoothly. For the reception, Jerry was very comfortable with MC duties; played great music during the dinner service (we had provided him with some guidelines, but didn't give him any specific choices); and he made our reception so much fun! For example, Jerry brought out nearly every guests at the wedding when he came down to the dance floor and taught the whole wedding a "special" dance named after our family name. Overall, Jerry was very a professional, reliable, and an awesome DJ. The power went out momentarily at the beginning of the reception, and Jerry handled the situation like a professional working with the venue's manager and our coordinator to ensure that the power came back on. The guests didn't even notice that the power went out. He helped to make a part of our wedding experience enjoyable and stress-free. My fiance and I would highly recommend him as your wedding DJ!
---
Bali Hai wedding
Reviewed on

4/04/2012
Krishelle L
Jerry is experienced, professional, and thorough. He has an easy to use website for music requests and knows his music. He understand weddings and makes great recommendations. We were very happy with his services.
---
Great to work with!
Reviewed on

11/08/2011
Melanie F
I would definitely recommend Jerry for great DJ and lighting services! He is very personable and easy to work with.
---
July 2011 Reception in Coronado
Reviewed on

8/12/2011
Christine S
Jerry Beck did such a great job at our wedding reception. He kept the party going. This was a destination wedding and all of the planning had to be done over the web and phone. His website made it very easy to make music choices. Jerry spent the time with us to go over the... Read More details, makng it a very effortless and wonderful event. Thanks again Jerry!!!!!
---
Best DJ in San Diego!
Reviewed on

8/09/2011
Brenna S
Jerry Beck is a master at his craft! We were so excited to have him as our DJ as we knew how highly rated and recommended he came. He did not disappoint! We told him that we were obsessed with 80s music, but didn't want it playing all night long, and he played the perfect mix.... Read More He also was very quick on his feet in changing things up. When the dance floor started emptying because there was a lot of fast songs in a row, he would throw a couple of slow songs on so the older couples would stay and dance. Over the past year, I think he has only not answered my phone call like twice and so he is extremely responsive. He made me a very happy bride!
---
Dane Floor was never empty!
Reviewed on

7/12/2011
Jenna M
We heard of Jerry through a bakery showcase we attended - he was doing the sound and music for the event. After speaking with a few DJs, Jerry was the only one we connected with and who seemed capable of keeping up with our extremely broad taste in music. He was our exclusive... Read More tech guy for the day - he did our ceremony sound, as well as the music AND lighting for our reception. The room was gorgeous and he did such a great job engaging the crowd! Not only did he succeed in keeping all the different generations on the floor, he hit all of our requests and never missed a beat =)
---
Great DJ!
Reviewed on

12/20/2010
Emily D
Jerry Beck did a great job as the DJ at our wedding. He was professional and played a wonderful selection of music that kept our guest dancing all night long. We received several compliments on our DJ and I would recommend him to any of my friends. I think that having the right... Read More DJ can really make or break the wedding reception because music is such a critical aspect during the reception. Jerry was recommended to me by both my wedding coordinator and a friend of mine that is a wedding coordinator and he lived up to our expectations. Thanks again Jerry!
---
Great DJ!
Reviewed on

7/13/2010
kristyne f
He played everything we wanted and made it a memorable night!
---
Review for Beck's Entertainment and DJ Services
Reviewed on

5/10/2010
Leah M
He was professional.;He didn't play the songs I told him to play when we were first introduced as husband and wife. He didn't provide the microphone for us to be heard by our guests, as planned. He didn't want to work with my brother-in-law who played the guitar for us at the... Read More wedding when he needed help with the DJ's speakers and sound system, as I instructed him to.
---
Review for Beck's Entertainment and DJ Services
Reviewed on

5/10/2010
Erika D
Very accomodating, met with us before our wedding to review music selections, mixed songs to our personal taste;Seems a bit disorganized, forgot our music list so he didn't play certain songs and played others we didn't like.
---
Meet The Owner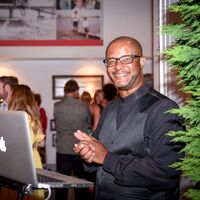 Jerry Beck
Finally!! A San Diego wedding DJ that knows how to read a crowd perfectly! Jerry has coined the term "Neural Impulse DJing" which is the ability to control peoples emotions based on the music that is played for any type of event. Jerry has taken the art of DJing to another level with his philosophy. This skill allows Jerry to read any crowd perfectly and enhance the emotions that would naturally happen at weddings. This is achieved by years of experience and dedication to his craft and most importantly attention to his clients vision. DJ Jerry would like to earn your business. Call us today!