Home

Bella Bridal Boutique
About this Vendor
The Best in Bridal
We invite you to come and experience Bella Bridal Boutique, where every bride is beautiful! -Best of St. Paul 2013
Details
Bridesmaid Dresses, Wedding Dresses, Online Ordering
Contact Info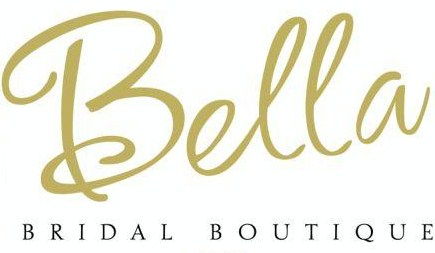 10150 City Walk Dr, Woodbury, MN
Perfect Shopping
Reviewed on

10/29/2013
Monette M
I LOVED this shop. After shopping previously at another store I was devistated and ready to give up. Bella was so warm and welcoming. Everytime I was there everyone was friendly. I went with my mother and mother-in-law. We all got to pick dresses for me to try on and they also gave us ideas once they saw what we liked and didn't. I found the perfect dress that I got SO MANY compliments thanks to the help of the sales girl. It wasn't one we had even seen.
---
Favorite bridal shop ever!
Reviewed on

10/24/2013
Ashley G
Bella Bridal was my absolute favorite shop of my wedding dress search. The first time at the shop, I came in for a specific dress and my consultant did a great job of listening to what I liked and came up with others to try. My consultant insisted on going 45 minutes past my appointment allotment and 30 minutes after closing time! Not once did she push for me to buy a dress, nor did she seem annoyed with me. The second time I came in, I came just to try one dress, and, again, we stayed past closing. Such a great experience shopping here! Just wish I had been able to buy my dress here!
---
GREAT, Great, great!
Reviewed on

10/07/2013
Stephanie K
The staff at bella bridal was excellent!! They helped me choose my wedding dress after looking for two days at so many other places! They made me feel welcome and really listened to what I wanted in my wedding dress! Also, they were flexible for me as a distance bride! :)
---
Reviewed on

6/08/2015
Emily S
I was drawn to Bella Bridal from the get go as they were the closest shop to me that had the top 5 dresses I was dying to try on. The shop was very clean and well organized by designer with an overall great selection. My first appointment, to find THE dress, kind of left me with an incomplete feeling. The attendant was fairly new to the job and didn't make the experience feel that special or big of a deal in total. When I finally picked my dress out the attendants left me feeling like it was no big deal while the other patrons and my friends were the only ones that made it exciting. I went back last week to finally get my dress and try it on after purchasing 5 months ago. I have been losing a lot of weight in the past year and ordered my dress a size smaller than I was measured at the time of purchase, which I was nervous about but seeing as the dress had a corset back, I figured it would be ok or I would have to kick my butt into gear. The dress went on just fine and didn't feel too tight. However, my attendant kept pointing out that the snap closure on the side of the modesty panel was "pulling" and "stressed'. She brought it up so many times that I was too focused on this one snap that I couldn't see or feel as an issue that it completely took me out of the moment. She went so far as to say "well you can't lose bone" when I was stating that I know I have more weight to lose. In my opinion, if I spend a good deal of money at your shop then you better make me feel like a million bucks once I come back to get my purchase. If she was solution oriented or offered helpful advice as to what could and could not be altered then I may have been feeling different. The dress is absolutely beautiful and only needs minor alterations, nothing glaring or that can't be fixed despite it being a size small - but at the time of the appointment when I was standing there in it, I couldn't wait to get it off because she made me feel awful about my choice to order smaller. Long story short, the shop has a fantastic selection, but the service leaves MUCH to be desired. If I could, I would have found a different shop to get the same dress from - one that made me feel like a valued customer and bride and supported me in one of the biggest purchases of my life rather than make me second guess even after it was fully purchased.
---
It was the overall experience...
Reviewed on

4/24/2015
Katy J
I had an amazing experience at Bella Bridal. My consultant was Joy and she was extremely kind, genuine and easy to work with. She took my taste into consideration, but also picked out some dresses that I may not have tried on my own. She asked good questions and helped me narrow down my choices and eventually decide which dress to wear on my wedding day (it ended up being the very first dress she had me try). I was very comfortable and in the end, very very happy with my dress and my experience at Bella Bridal.
---
Super friendly!
Reviewed on

4/16/2015
Ali N
Both of the consultants I worked with (one for my first visit and one for my return) were absolutely wonderful. Bella also has a large selection to choose from and the consultants do a fantastic job of making all of the choices manageable and not overwhelming. They were bite ably helpful in regards to pinning dresses from all different angles and to help give the bride a really good idea of what the dress will actually look like when it is the right size for you. I had such a great experience there and they truly helped me find my dream dress. I fully recommend Bella!
---
Great Service
Reviewed on

4/06/2015
alyssa k
I had an appointment for my bridal gown here. Mackenzie was my consultant. She was so friendly and really made me feel comfortable. She could tell I was overwhelmed and she made me feel so much better. Although I didn't end up buying my dress here (yet), I would definitely recommend this place to anyone.
---
Wonderful experience!! Loved this place!
Reviewed on

3/09/2015
Cydney C
I got the opportunity to work with Taylor and she was wonderful! Everyone there made me feel welcome and were very friendly. I had gone to one other place and felt like I was bothering them, but at Bella, Taylor made me feel like she was just as excited about me trying on dresses as I was and the overall experience was great. They don't pressure you into anything and they have such a huge selection there's no way you can't find your dream dress. Cydney
---
Exactly the experience I was looking for
Reviewed on

2/21/2015
Bella Bridal was amazing. They were wonderful with how they greeted me and my guests, explained how the browsing and trying on would work, and the boutique was clean and elegant. Most of all, I loved that they simplified the overwhelming room full of dresses for me. I was told to choose 4 to start with. Everywhere else I went basically said "have at it! We have 700 dresses, don't stop until you find the one!". But at Bella, the associates helped me narrow down what aspects of a dress I loved right away, making the experience valuable and fun, and taking away the pressure of endless options. These ladies at Bella didn't rush me or my family, and I am very thankful for that, unlike other bridal shops I visited. I loved everything about shopping at Bella, and I really felt like it was a special experience, all about me and how important my dress is in the wedding process.
---
Amazing experience, at Bella!
Reviewed on

2/10/2015
Jennifer F
My first attempt dress shopping (at a different store) left me very discouraged; my bridal consultant was unable to get a feel for my wedding theme and pulled only a dress or two that I was even willing to try on. I took a recommendation from a close friend to check out Bella Bridal Boutique and my mind was COMPLETELY changed about the dress buying experience! I worked with Kirsten (spell check?) who was simply wonderful. With only a two word description she instantly knew what I had in mind and ended up pulling the dress I purchased. I also loved how they let you pull your own dresses first to get a feel for what you are interested in! Highly recommend. This store was perfection.
---
Beautiful Dresses
Reviewed on

9/24/2014
Melissa W
Loved my wedding dress from Bella. Many were very expensive, but they were willing to work with me and price and keep me within my budget.
---
Check It Out
Reviewed on

9/18/2014
Sarah B
Staff could be a little friendlier, but overall I had a good experience here. They were very helpful, recommended someone for alterations, and price matched against a previous price I was quoted.
---
Best Bridal Boutique in MN!
Reviewed on

8/22/2014
Caity K
Bella Bridal Boutique is amazing! Mackenzie was an amazing consultant and actually picked out my PERFECT dress that was within budget! Fantastic service and selection. Really made a me feel special and enjoy my wedding dress shopping after having a horrible experience at Davids Bridal! I would really recommend shopping here, you wont regret it!
---
Bridal Dress
Reviewed on

7/10/2014
Rebecca L
The prices were very affordable and the service was great! I was there for three hours and still couldn't decide, so they suggested that I go have some lunch, take a break, and come back in the afternoon. When I came back, the woman helping me still stayed patient for the next three hours and helped me find the perfect dress!
---
Cute Boutique!
Reviewed on

6/03/2014
Tiffany R
I purchased my dress off the shelf at Bella and it was wonderful, I got it for 60% off so it was a great deal! I also purchased my jewelry from them, and although we had a few hiccups getting the correct pieces, I was very pleased with the final products! We also purchased our bridesmaids dresses from Bella, and again I was very pleased with how they turned out, we did have to send back two of the dresses to the manufacturer as they did not come in the correct length, which wasn't noticed until I went to pick them up. The dresses went back and I returned to pick them up later and they were great! Other than the few order errors, I have no complaints, the staff is very nice, and helpful!
---
A Must Visit!
Reviewed on

6/01/2014
Alison M
Bella Bridal Boutique was an amazing experience! Every girl always dreams of having the perfect experience picking out your wedding dress. The store is beautiful and they have a wonderful selection. There is a huge mirror in the back of the store with pedestals for you to stand on in the dresses that you try on. It is a very personal experience, there are only 3 or 4 brides there at a time and I felt very taken care of! This was the first and only place I tried dresses on! The people I worked with were great! This is a must if you are looking for dresses in the twin cities!!!!
---
Quintessential Bridal Boutique
Reviewed on

1/17/2014
Alyssa D
Upon fist walking into Bella Bridal Boutique, you will be delighted by their large selection of dresses and lovely, sophisticated atmosphere - it looks and feels just like you imagine a bridal salon should (plus their dressing rooms are huge)! I made a same-day appointment to try on a Maggie Sottero dress they had in stock (I had emailed with them previously) and they had that dress on the hangar ready to go. After trying on the first dress, my consultant selected several similar styles that much to my delight, were about half of the price of the Maggie dress. I was really impressed by their storeroom and the number of appealing dresses they had. After my first appointment, I called back with questions, to which they gave me a detailed consultation on the phone, complete with a list of style numbers and prices. In the end, I chose a Maggie dress that the store did not have in stock (although I considered ordering from them anyway), but I highly suggest that you make the trek out to Woodbury for the fabulous experience and array of dresses.
---
Loved!
Reviewed on

11/20/2013
Elizabeth H
Great service! As a family we had shopped for dresses at other places and Bella was the nicest place we went!
---
Great Place to Dress Shop
Reviewed on

11/09/2013
Cori H
I went to Bella Bridal to look for a dress because my sister had such a great experience there and the experience was just as good for me! I found the dress on my first day of looking! Everyone at Bella Bridal was so helpful and I never once felt overwhelmed or rushed. When I arrived for my appointment the consultant was awesome and listened to what I was looking for and then sent us out to look at dresses. They had a great selection to choose from! Once I knew the dress I was going to buy, they were very helpful on getting me information on a few changes that I wanted to make. The one warning I would give is that they do not have alterations on site so you need to find your own. They do give you some recommendations on where to get your alterations so that was helpful. In the end the whole experience at Bella Bridal from the dress selection to the friendly staff was fantastic. I would recommend making Bella Bridal a stop on your wedding dress shopping!
---
great shop!
Reviewed on

10/22/2013
Kari C
The ladies there were very helpful and accomodating. I liked that me and my girls were able to walk through the store and pick dresses ourselves! All the sales women were very friendly and PATIENT!! (which in my mind is hugely important!)
---
Satisfied Bella Bride
Reviewed on

10/17/2013
Heidi E
I purchased my wedding dress at Bella. The day I purchased my dress was an all around wonderful experience. The store associates were very helpful in picking dresses they thought would suit my taste and we found the perfect one! I purchased my dress on my first visit and recieved various discounts as a result. My bridesmaids also purchased their dresses at Bella and were measured there. All of their dresses ended up being too big and required extensive alterations. I have been a bridesmaid before and understand that some alterations are expected; however, one of my girls had to have 6 inches taken off the top of her dress. To me that indicates that there either was an issue with the measurements that were taken or possibly with the designer's size chart. Overall, I would definitely purchase from them again; however, I might recommend having an idea of what your measurements are before being measured there.
---
Personalized just for me
Reviewed on

10/08/2013
Nicole K
I knew I wanted to go somewhere that had a particular selection that others couldn't find just anywhere, and I certainly found it. Also, the staff personalizes your experience and helped me find my perfect dress. I recommend if you want to find that perfect dress that no one else ever has worn!
---
Fun
Reviewed on

10/01/2013
Jane R
When finding my dress I had not tried any on before and really wasn't sure what I wanted. The consultant helped me narrow things down and found a bunch of dresses and styles to try on. I had 90 minutes scheduled with her but we went over and she never rushed us and never made us feel like we were less important than any other bride.
---
Great service and selection
Reviewed on

9/26/2013
Amanda W
I got my dress from Bella last fall and overall really loved the experience. I had tired on over 200 dresses, so I can say I've probably been to all the stores around MSP. This place is really nice and the staff are very helpful and friendly.
---
Unprofessional and unorganized
Reviewed on

9/08/2013
Jaime B
I WOULD NOT RECOMMEND ANYONE USE THEM, THEY ARE VERY UNPROFESSIONAL, RUDE AND UNORGANIZED!!! My first visit there was great only because my wedding party didn't tell me about all the troubles they had while I was in the dressing room. They were asked to get a dress from one girl and almost tackled and yelled at by another. My Bridesmaids had to be measured several times because they never kept the measurements for ordering. They refused to give me a date for my dress to arrive. When my dress came in they never emailed me and insisted they did (funny I got all my other emails from them). Once I went in to get my dress they told me I didn't schedule my alteration appointment in time and so I would have to go somewhere else, but no one had told me that I needed to schedule anything. Since they refused to tell me when my dress would be coming in so how was I suppose to schedule anything??? We also went in to look at Tux rentals from there. At our appointment they told us to have everyone measured one month before. When I went in to get my dress they told me (at 1.5 months out) that we were too late and should have already ordered them. They also called one month out to ask about our order. When my Husband told them what they had said they agreed that we should have ordered them 2 months out....then why did you call one month out if you knew it was too late???? They were rude, disrespectful to my bridal party, my husband and myself every time we interacted with them. We ended up getting tuxes elsewhere and I even had other services (steaming and storage) that I didn't go back for because I didn't want to deal with them again. HORRIBLE SERVICE!!
---
Send Message