Home

Bella Rose Bridal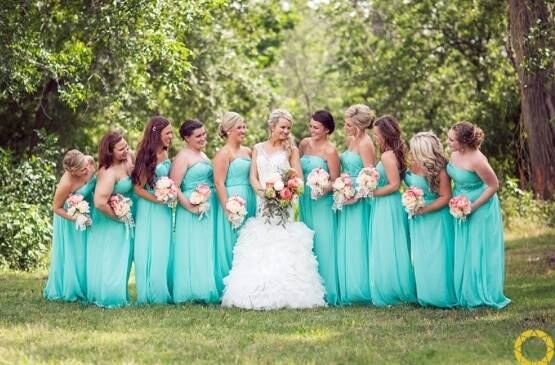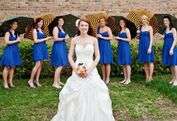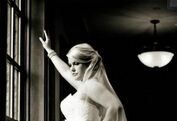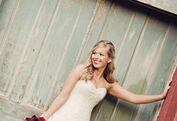 About this Vendor
Oklahoma City's Finest Bridal Shop
At Bella Rose we want every bride's shopping experience to be exciting & memorable. We carry only the best designers at approachable prices. Our goal is to provide impeccable service & selection to earn your recommendation to your friends & family. Make your appointment with us today.
Details
Bridesmaid Dresses, Flower Girl Dresses, Mother of the Bride Dresses, Shower + Party Dresses, Wedding Dresses, Dresses, Alterations, Dry Cleaning + Preservation, Fashion
Contact Info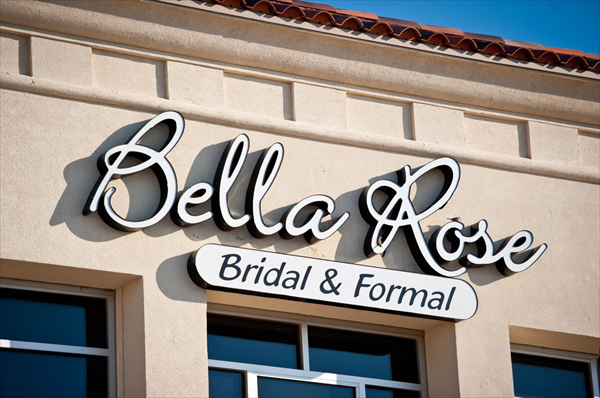 3224 S Broadway, Edmond, OK
Bella Rose Bridal
Reviewed on

1/18/2014
Jamie A
I recently bought my wedding dress from Bella Rose. The staff was so friendly and relaxed, and I was not rushed at all! The staff made sure I only tried on dresses within my budget, and they worked to make sure that I tried on dresses that were the style I wanted. I was in there... Read More for only two hours before I was certain I tried on the dress of my dreams (700 dollars below budget!!) Bella Rose Bridal has a knowledgable staff and they truly listened to my needs while offering a fun atmosphere. There's truly not another dress shop in the area that could compare!
---
Good Dresses
Reviewed on

1/09/2015
Sara
Super helpful!! Good value for price. Not a lot of choices.
---
wedding dress
Reviewed on

11/26/2014
Amber M
Very personable, and easy to work with! I felt like a queen!
---
Great experience
Reviewed on

10/27/2014
Kaylie Y
I went to browse for dresses a few other places before going to Bella Rose, such as Davids Bridal and Impression Bridal. At those places, I felt pressured and uncomfortable, I just wanted to look but I was made to fill out paper work, couldn't touch the dresses without a... Read More consultant, and was overwhelmed with so many choices yet not finding anything I liked that stood out. At Bella Rose, you don't need an appointment unless it's Saturday, there is no pressure, only helpful ladies that aren't worried about paperwork or selling things, their concern is helping you if you need it. In my opinion they have the perfect amount of dresses to fit every style yet not so much that it takes forever to look through. I fell in love with a dress while I was there but couldn't get it that day, and I was told I could come back right before November and get the November sample sale price! In short, these ladies are extremely helpful and considerate of your needs.
---
Wedding Dress
Reviewed on

10/25/2014
Jayma W
I bought my dress and veil from Bella Rose in February. Absolutely love my dress and the sweet ladies that assisted me! The boutique is beautiful.
---
Amazing Service
Reviewed on

10/13/2014
Ann H
I just recently purchased by dress from Bella Rose. They were great to work with. I had actually found my dress at another boutique but didn't want to make the long drive to have measurements done again. I called Bella Rose and they were more than happy to help. They were able... Read More to take my measurements and order my dress. It was even better priced than the other boutique! I would definitely recommend Bella Rose to any bride looking for her perfect dress.
---
Great Boutique
Reviewed on

10/13/2014
This little boutique is amazing! I went to one other bridal store and there is no comparison. You are the center of attention at every appointment. ( went back to try my dress a few times after I bought the dress) They make you feel really special. And I was able to stay under... Read More my budget. The customer service is great. And the owner is very sweet and helpful. I highly recommend it!
---
Great Experience!
Reviewed on

10/10/2014
Nicole R
I had a great experience at Bella Rose Bridal! They had a great selection with many different styles to choose from. I really didn't know what style I wanted and the associates helped me find the style that fit my body best. The associates were knowledgeable about the designers... Read More and gowns and answered all my questions. The store had everything I could possibly need to complete the bridal look including shoes, jewelry, veils, and belts. I love the boutique atmosphere and the special attention they give their brides. I found my perfect wedding dress and couldn't be happier!
---
Love Them!!
Reviewed on

7/02/2014
Megan C
I purchases both my wedding dress and bridesmaids dresses from Bella Rose Bridal. I loved working with them. Every one was nice and very helpful. I was on a budget and they had plenty for me to choose from, both sample sale and new order. They do not do in store alterations but... Read More did refer me to a seamstress who did wonderfully. I definitely recommend Bella Rose to brides.
---
Very friendly staff and beautiful selection
Reviewed on

1/16/2014
Hillary M
My dress was absolutely incredible, the consultant was very friendly and helpful. Every time I went in everyone was great. They suggested a great place for alternations and steamed my dress and veil. I did have some small hiccups, but they were great to refund for the mistakes.
---
Just What I Needed
Reviewed on

10/16/2013
Brittney
Retonia was a great help when I was finding my dress. She helped me keep a level head while surrounded by all the emotions and opinions that come with dress shopping. Bella Rose was the 7th dress shop I visited, and the place I found my dress. They had a different group of... Read More designers from the other stores in the area, and were still fairly affordable. They had great options for bridesmaids in house, too, but with much higher prices than my girls were willing to spend. Though my dress was perfect, and I loved it, I think most of a dress decision depends on the bride, and where she finds her dress will be left to chance. Bella Rose did not have an in-house seamstress, so I had to drive around with my dress in my backseat until I found a tailor I trusted. They also never called me to tell me my veil had come in, and left me waiting 2 months for a hair trial run. I never found a dress like mine anywhere else, and it was the only one I loved, let alone even liked out of about 100 that I tried. However, if I was not as picky, there were other dress shops in the area I could have had all my needs taken care of in one place, which would have been very helpful.
---
Dress
Reviewed on

9/30/2013
Rachel T
Retonia is the best bridal consultant! Bella rose took care of all of my needs. I highly recommend them.
---
Too expensive- not knowledgable
Reviewed on

8/29/2013
Holly D
I looked for bridesmaids dresses here. They had a few options in store to look at, but only in one size. The associate did not know answers to questions about different brands and the prices were way too expensive.
---
A Mom and Pop Shop
Reviewed on

8/04/2013
Rachel E
Bella Rose Bridal was by far the best service I received. They're a smaller shop than the other big retailer stores and I believe that's what added to their quality. They were able to give you more of a personal experience. The workers weren't overwhelmed by the amount of brides... Read More trying on dresses, they were patient and considerate. They weren't invasive when helping you try on different dresses, they understood the line between helpful and awkward. After I purchased my dress, they suggested a seamstress that did an amazing job. They also let me keep my dress in the store until my wedding date and also steaming it for free. Bella Rose Bridal was a great choice in buying a dress.
---
Beautiful Dresses, Some Organizational Issues
Reviewed on

7/20/2013
Kate W
I bought my dress, veil, headpiece, slip, earring and shoes at Bella Rose--the whole package! The management team was professional and accommodating, but we did run into several errors throughout our time working with them--my dress came in without a specialization that was... Read More requested (and we believed we had paid for, though it turned out that it was simply never entered correctly), and a pair of shoes was sold to me with the promise of being in "in just a week!"... that after four weeks of waiting, was revealed to be out of production and unavailable. Both problems were dismissed with the line of "oh, she no longer works here" when I described who had helped me. Now of course this was probably true, but it seemed as if it's something they have had to say a lot. At the end of the day, everything was fixed (though the shoes I ended up with were not nearly as amazing as the ones I originally chose!), and the management team was sympathetic. My dress was beautiful and I can't imagine having been married in anything else. With such beautiful products to choose from, I do hope that Bella Rose can iron out the kinks in the competency of their front-line consultants.
---
Great until they get your $$$
Reviewed on

11/28/2012
Katie G
I had already found my dress in Tulsa, but decided to purchase it from Bella Rose because the shopping experience was so fantastic there. We worked with Rachel who was awesome! The problems started when my dress came in. I was coming from Tulsa to pick up my dress and got... Read More caught up in a huge traffic jam on the interstate. I was pushing it to make it there before they closed. I kept calling telling them I was on my way. The sales girl and the manager both gave me a lot of attitude about being late. I showed up about 10 minutes before they closed. They didn't even offer to let my TRY ON MY DRESS before i left- i had to ask. The sales girl said with attitude "Um we don't normally stay late, so I'll have to check." I'm sorry??!?!! I drove 2 hours to pick up a dress i spent $1500 dollars on and you have to "check" to see if I can TRY IT ON before i take it home because you can't stay 10 minutes after close? The customer service was outrageous. Working in a customer service field, I thought this attitude was completely unacceptable. In the end, they let me throw on the dress (which they didn't even offer to help me zip up) and I was out of the boutique in less than 10 minutes. I cried when I got in the car because they made me feel like such crap. They don't include steaming and they don't do inhouse alterations. This makes the prices too high. I only wish that I hadn't bought all my bridesmaid dresses there too.
---
Great bridal shoppe!!!
Reviewed on

9/19/2012
Robyn L
I just wanted to tell everyone how pleased I was with Bella rose bridal. Bella Rose has a lot to choose from and it doesn't take long for them to recieve any special orders. The service there was amazing, due to their great customer service, I felt like royalty, and would highly... Read More reccomend this bridal shoppe to any bride or bridal party. I LOVE THIS BRIDAL SHOPPE!!!!
---
AMAZING SHOP AND EXCELLENT SERVICE
Reviewed on

7/11/2012
Keirsten N
This is actually the first place I went and I bought my dress the same day. They staff there are all so great and help you find what you want. I bought all of my accessories there too. They remembered me when I would come up there and have BEAUTIFUL dress options. There were... Read More several that could have been my dress. They also recommended a alterations lady that does it out of her home and her work was perfect! They kept the dress for me after alterations and seamed it for me before my wedding. Can't say enough great things about them!! These gowns look like you would see on Say Yes to the Dress but at prices that people can actually pay and feel so wonderful about. Love Bella Rose!
---
Wonderful!
Reviewed on

6/05/2012
Lauren S
The personnel at Bella Rose Bridal Salon do a great job of making the bride feel like a princess in preparation for her special day. The salon is personable and quiet not like some of their competitors that are overflowing with people. My friends, family, and I were able to... Read More make some great memories while looking for my perfect dress! I highly recommend them to all brides! I was completely satisfied with the helpfulness of the staff, alterations process, how I was treated, and most importantly, my dress!
---
Great
Reviewed on

6/05/2012
Jessica G
This was a just so happen experience. I called the day of to get an appointment and luckly they had one. They were having their annual Spring Break sale (off the rack dress on sale) I found the perfect dress and it was a fraction of the cost. Loved the experience and their new... Read More location is beautiful!
---
:)
Reviewed on

5/01/2012
Mary-Peyton G
I got my dress from Bella Rose Bridal over the internet. It was a sample gown that was in great condition. It was very reasonably priced and they were easy to work with!
---
Bella Rose Wedding Dress
Reviewed on

10/20/2011
Rachel S
I loved my experience with Bella Rose. They were easily the friendliest of the dress shops I visited and I found the perfect dress. It was perfect!
---
bella rose
Reviewed on

10/11/2011
Marissa L
All of the staff at bella rose were wonderful. I had one bridesmaid dress that didn't fit, we found out a week before the wedding and they were able to solve the problem!
---
A Wonderful Experience!
Reviewed on

10/07/2011
Jenny B
I bought my beautiful wedding dress here! I have always heard that bridal boutiques are really expensive and went there just for fun. This was an amazing experience! My budget was really small, $350, and I expected to be embarrassed to tell them but they were very... Read More understanding. They only picked dresses in my price range, they were beautiful dresses, and the lady that helped me was not at all pushy! After going there I went to David's Bridal, Alfred Angelo, and other stores, but never received the same quality of care or saw the same quality of dresses. When I bought my dress they recommended a really great seamstress that was more than reasonably priced, let me store my dress there until the wedding, and pressed the dress before the wedding! Going there was the best thing I did, and I recommend it to any bride looking for high quality dresses from a high quality establishment.
---
good place to try on dresses
Reviewed on

9/06/2011
Sarah S
While I didn't find my wedding dress here in the end, I enjoyed this store and felt that it was a good place to try on wedding dresses. There is a good selection, the atmosphere is calm and attractive, and the sales staff are very helpful.
---
Send Message