Home

Bella Sposa Bridal & Prom
Details
Bridesmaid Dresses, Flower Girl Dresses, Mother of the Bride Dresses, Shower + Party Dresses, Wedding Dresses, Dresses, Alterations, Custom Designs, Private Appointments Available, Fashion Services, Fashion
Contact Info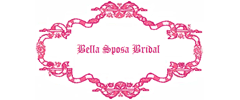 Reviewed on

9/21/2017
Julie K
Wouldn't recommend to anyone. When I first went to scope the place out, I thought it was OK and a good local option to get my bridesmaid dresses. Boy was I wrong. When I brought my party in, they were extremely unorganized and only had 4 different styles of dresses to try on or... Read More a catalog to look at. Not what I imagined. We ended up placing our order and the dresses were quite pricey, but we decided to go with it anyways. Over 3 months later when the dresses came in (only a few weeks before the wedding), one of the bridesmaid dresses was ordered wrong! It was the completely wrong style. The owner was extremely rude and we had to argue with her on multiple occasions just to get the correct dress ordered. I was appalled at the horrible customer service. I should've went to David's Bridal or somewhere else, because the whole experience with this salon caused way too much stress for the amount of money we spent there.
---
Reviewed on

3/13/2017
L H
They were terribly rude to my mom and I when we came in. We were looking for a mother of the bride dress. The woman working there was pretty much yelling at my mom and I. It was a horrible experience and I would never recommend this store to anyone.
---
Reviewed on

12/29/2015
Terrin C
I was very nervous to try on dresses being a bigger girl. This was my first and only stop. I got there early, but they told me to look around and grab some dresses. We got some and shockingly I thought I wanted long sleeve and once I tried them on I was like "Nope". The lady... Read More helping me was very nice and she made me feel more comfortable. I tried on some pretty dresses and I was actually torn between two of them. I ended up choosing one and they were very helpful. It makes me wonder those who complain if anything satisfy's them at all. I had a great experience here and very nice ladies. I would choose this small business over crappy David's Bridal any day. At least this place will help you find dresses and not rush you and are not worried about commission. I was there for about 2 hours when my appointment was only for 1 hour. They didn't rush me at all. They actually said to go home and think about it! Wonderful experience!
---
I felt like a princess
Reviewed on

9/11/2012
Liz B
They had the dress I wanted and it was perfect!
---
Awesome.
Reviewed on

12/17/2011
Desiree D
We bought my bridal gown, bridesmaids, flower girls, miniature bride, mom's dresses and tuxedos here. In other words everything. We found the service to be outstanding. We found the staff to really care about us as clients. We found them to be attentive to our needs and very... Read More timely in meeting them. It was our experience that they bent over backwards for us by doing extra, special little things for us. My mom, grandma and great grandma are all seamstresses and believe me their alterations are very reasonably priced . The quality of the workmanship was outstanding. I really can not say enough good things about this place as I feel that they were the ones who had the largest impact on how everyone would look on my wedding day. Everything is ready for my wedding...I am just waiting for the day to arrive. I will tell everyone what a great place this is and what a great experience we all had here!
---
Gross
Reviewed on

9/10/2011
Kelly M
I felt like showering after I left.
---
Found dream wedding dress, had many hassles though
Reviewed on

8/25/2011
Carole B
While I did find my dream wedding dress here at an affordable price, once they learned that we were not going to pay them for many of their overpriced alterations, they treated us very poorly. They also made a glaring error on their one alteration and then tried to tell us that... Read More it was a "manufacterer's error" and were demanding payment to fix their mistake. Only my pictures saved my wallet. I would not recommend them to any future bride!
---
Small by wonderful
Reviewed on

12/30/2010
Crystal T
We found Bella Sposa by accident. My now husband works near and he said why don't you try Bella Sposa for your bridesmaids dresses. Well once there we were taken care of by one girl who opened specially for us to do an early appointment on Saturday. She was very friendly and... Read More knowledgeable about the dresses and dress making. I was very pleased with her and the establishment. She helped us to custom make the dress we ended up with so that it would fit more into our color choice.
---
Where my dreams came true.
Reviewed on

10/15/2010
Dawn L
I went to Bella Sposa after shopping around at numerous stores. I made an appointment after reading the mostly great reviews. When I made the appointment the girl asked me a few questions about budget and if I had an idea of what I was looking for. At that point I really had... Read More no idea. She asked if I would like an email confirmation of the appointment, but I declined. By the time my appointment came I knew better what I was looking for. While the outside is not that great, the inside is clean and well organized. I love that I did not have to look through all of the thousands of gowns. They showed me the informals, the mermaids, the strapless, halter, tank and sleeved gowns. No one else had so many sleeved gowns. They also have a back room with a HUGE selection of older gowns, (naturally those are not for everyone, but I saw some there for $79.00!). After the little tour they left me to browse, which I LOVED! I started with the sale rack and chose a few to try. Then I moved back to the 'orderable' section of the store and found at least 15 gowns to try from $249 - $2800. They were busy taking care of quite a few customers who all seemed real happy with their gowns. One girl was being fit and she was super pleased she didn't need much alterations. Another was trying her gown on and super excited to see it in her color and fitting (from what I saw she wasn't going to need ANY alterations!) Another gal came in for her gown, apologizing for no appointment and they were great to her as well. When I saw 3 customers super satisfied I knew that this was where I was going to get my gown!!! As soon as everyone else was set they quickly took my choices to the fitting room and asked what size bra I wore. They helped me into the gowns and it was GREAT! All I had to do was stand there and they made all the adjustments and did all the work. I really felt special and I could tell they really do care about their clients! They have 4 very large fitting rooms that are set up so it is kind of secluded with a sofa. I really liked that. When we had tried all of my choices the gal went and found 2 more for me to try. I fell in love with the first of those 2. I started crying and then asked if I could call my mom. My mom took about 25 minutes to get there and they were great while we waited for her, helping me make all kinds of decisions. When my mom got there they put the gown back on me and my mom started crying too! I didn't need to think any further. I bought my dress, even though my wedding is quite a ways off. They also told me they will store it for free until the wedding. As I was leaving another girl came in bringing her gown back for cleaning and preservation. She was so happy with her gown, them and their service. She was hugging the girls and it was sooo cool! I KNOW I made the right decision! Definitely recommend making an appointment with this place.
---
Dissapointment
Reviewed on

10/15/2010
Kelly U
I made an appointment here because this shop had gotten good reviews on other websites. I knew where the shop was and knew it was really run down looking from the outside but was hopeful anyway. The first problem was they never called to confirm my appointment so I went at the... Read More agreed upon time and while they did have me listed they were unprepared. I was never asked what size I was, I was never asked how much I was willing to spend. There was one dress that I loved that was 200 over budget, but I would have gotten it had I recieved better service. The attended actually told me to order it in a size smaller than I would normally wear. Another bride walked in and at that point we were completely ignored. No one came back to see if we needed help or wanted to buy. I got my clothes back on and we walked out of there. No one said anything as we left either. I was so dissapointed at my experience. I was prepared to spend $1000 on a dress. I ended up buying one from Davids Bridal for $350, and their service was fantastic. Another issue I had with the store is that there were only two dressing rooms with curtains that didn't even close all the way. The advertised on the website as having tons of dresses in all price ranges but the ones that we under $800 were old old styles that had been sitting around for years. They had the puffy shoulders and long sleeves that were the 1980's style. Some were even turning yellow. I would not recomend this place at all.
---