Home

Bella Weddings & Events
Details
Bridal Shower, Rehearsal Dinner, Rehearsals + Parties, Ceremony, Cocktail Hour, Reception, Rehearsal, Wedding
Destination Wedding Planning, Destination Weddings, A la Carte Wedding Planning, Budgeting, Day-Of Coordination, Full Service Wedding Planning, RSVP Tracking, Planning
Contact Info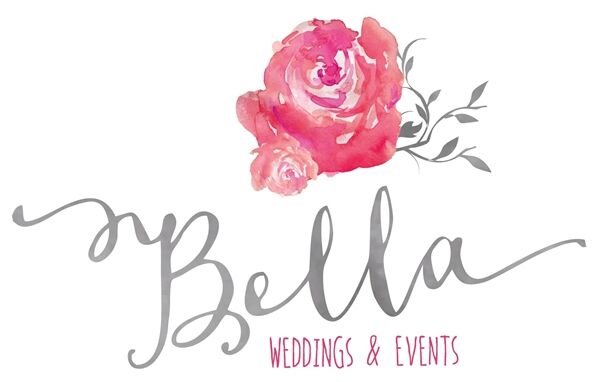 Reviewed on

10/03/2017
Jordan M
Where do we even start with this amazing woman? Not only did Gabby go above and beyond the call of duty, but her eye for detail and style, her genuine care and desire to make your dreams come true, not only make her the perfect wedding planner, but we now consider her a part of... Read More our family. To say we would recommend her is the biggest understatement imaginable. We would instead say, that there should be no other choice but Gabby when it comes to creating your perfect day. We love her dearly.
---
Reviewed on

9/27/2017
Laura H
Gabriella was incredible in her impressive level of service and precision as the day-of planner for our 75-person wedding in September. She combed through our vendor contracts, corrected errors and gaps, organized and managed the venue, vendors & set up on the day, and guided us... Read More and our families through the wedding day seamlessly. She is calm and personable, and made it her mission to make our day absolutely perfect. As a detail-oriented person myself, I can't imagine not having her sort out the unforeseen questions and direct the timeline on the day. Thanks so much to Gabby and her team - she was the best decision we made and we can't recommend Bella Weddings & Events enough! Laura & Anthony
---
Reviewed on

4/04/2017
Lauren M
I cannot offer a high enough praise or recommendation for Gabriella Kawamoto and Bella Weddings and Events. Gabby is one of the most diligent, detail oriented, hard working and organized people I have ever had the pleasure to work with. Her work made my wedding planning... Read More effortless, providing me with all of the information and recommendations I needed and effectuating all of the necessary coordination and communications. Gabby was such a pleasure to work with through the entire planning process and I would now consider her not only my wedding planner but my friend. Our wedding was logistically complicated and Gabby planned every detail to a point where it was executed flawlessly on our special day. On top of her coordination abilities, Gabby truly understood my stylistic vision and everything turned out more beautiful than I ever could have imagined! By our wedding day I felt so confident in Gabby's work and abilities that I was truly able to let go and do nothing but enjoy! I had mentally prepared myself that several things would probably not go as planned at our wedding, but lo and behold, everything went perfectly! If you are looking for a wedding planner I enthusiastically recommend that you pick Bella Weddings and Events! You will be a very happy bride!
---
Reviewed on

3/18/2017
Simone R
Gabby is awesome! We used her day of coordinator services and it was totally worth it. Her vendor recommendations were so good, she's the best communicator I've ever worked with, so organized, so on it, and had so many great tips. She has a special process for the rings in the... Read More ceremony that we would have never thought of. Gabby kept the groom calm and I know she dealt with some behind the scenes chaos that I'm so glad I don't know about and I didn't have to deal with ha! I loved the timelines and checklist; she works through every detail. Gabby really made our wedding day perfect. Truly the best day ever! I highly recommend her services.
---
Reviewed on

11/27/2016
Stephanie H
Gabby was an amazing partner to work with for my wedding this past March at Turtle Bay Resort! My now-husband and I met Gabby after interviewing several coordinators, and we loved Gabby's down-to-earth yet detail-oriented personality. I had locked down my vendors before I met... Read More Gabby, but her references still came in handy. Even though Gabby was technically a "day-of" coordinator for us, she started becoming involved two months beforehand and really took over from a month before. We were planning our wedding from the San Francisco Bay Area, and it was very helpful to have a person in Hawaii as we got closer to the date. I was very thankful to have Gabby since there were a number of hiccups that took place (e.g. rain on the day of, so we had to go to plan B for the ceremony), and her thoughtful and low-key personality was so reassuring to have. She was able to proactively take care of issues so that I didn't have to worry about them on the day of, and she was also patient with my many questions ranging from whether I should have a receiving line to doing a first look. I would highly recommend anyone who is planning their wedding in Hawaii to go with Gabby - in fact, I have already recommended her to a few friends since I think she will make any wedding go smoothly!
---
Reviewed on

11/10/2016
Isabel
Gabby was an absolute pleasure to work with!!! I'm so happy we had her for the 6 month lead-up to our wedding, and especially on wedding day. During the planning process, she would make sure to periodically update me on our general progress. I appreciated that she would... Read More supply only a 2 or 3 GREAT options for each vendor to make it manageable to review. On wedding day, Gabby + her two assistants were FLAWLESS. I didn't experience one wrinkle and always felt taken care of. This may seem like a small thing, but it was amazing to get back to our hotel room to find everything brought back from our reception (flowers, card box, our place cards, guestbook, etc) laid out beautifully on our bed. Overall I think Gabby's #1 strength is the #1 criteria for selecting a wedding coordinator: calm, collected and prepared through the most stressful of times! My now husband and I always talked about how Gabby is truly ALOHA. A true sweetheart with great expertise and passion, she's your girl!
---
Reviewed on

11/01/2016
Tran D
What a wonderful day! All thanks to Gabby & her team. Gabby has exceptional planning and preparation skills. Planning our wedding with Gabby went with ease. She certainly knows what she's doing and how to stay on top of things, while making great recommendations along the way.... Read More Gabby and her team executed our vision to the point and even went above and beyond our expectations. I can't thank her and her team enough, we had an absolutely unforgettable event!
---
Reviewed on

10/31/2016
Marieta U
I had found Gabby through the knot I think. At first we didn't know if we wanted a day of coordinator. But when you are planning a destination wedding. They are a must! Gabby and her team helped us so much with our wedding on the day off and months before. I can't say enough... Read More about Gabby and her team. They made our dream wedding come to life! They pretty much did whatever I ask them to do and more! Thank you Gabby and your team for making the day go by so smoothly and stress free for Thomas and I. Also for making the venue look so classy and beautiful! 😘❤️
---
Reviewed on

10/05/2016
Dania W
As a Bride and also a professional wedding vendor, Gabby was my first choice when it came to my own wedding. There is no-one that I trust more than her to make sure my day was executed beautifully and flawlessly. She is reliable, focused, and a star under pressure and when the... Read More unexpected occurs. For our wedding Gabby made sure everything came together without a hitch, despite several last-minute items I handed over to her. She simply made it happen, and I knew she would; She's a star! It was a beautiful occasion and we couldn't have done it without her. Thank you so much Gabby!
---
Reviewed on

8/24/2016
Nicole C
Where do I even begin with Gabby?? She is the reason our wedding went off without a single hitch. From our very first conversation, I felt comfortable with her and knew she would take great care of us. She even customized my package to include a "contracts review and payment... Read More schedule" option. It was so helpful as I am unfamiliar with standard wedding contracts and I felt at ease knowing someone with experience was looking out for us. Flash forward to a few days before the wedding (this was a destination wedding planned from Michigan), and we finally got to meet in person! I was amazed with her organization and "type A" planning - it made me happy :) We were quite scattered, but she quickly outlined the last few items we needed to get in order. The wedding rehearsal went well and she was able to add a very last minute touch that brought the whole tablescape together, DURING our rehearsal! Lifesaver. She beautifully executed my vision, including putting together an amazing rustic/chic/vintage donut table. From the dining canopies, to the wicker chargers, donut table to the Polaroid/props sign in table... It. Was. Perfection. I cannot recommend Gabby enough for her patience, attention to detail, and expertise. She is grace under fire and am so grateful to have had her by my side through the entire process. Thank you so much, Gabby. Truly.
---
Reviewed on

7/02/2016
Cheryl
We hired Gabby for day-of coordination, and it was one of the best decisions we could have made. I came across her company's name by sheer luck while scrolling through my Instagram feed. I had contacted other coordinators, but some of them took days, weeks, and even months... Read More (seriously, months) to reply. Gabby, however, promptly replied to my emails and followed up with me when she said she would. In fact, when we had our first meeting with her, we learned that she had been in the emergency room the night before, but she refused to cancel our appointment (or notify us beforehand for that matter), telling her husband that it was important that she show up for our consultation. Although we wished that she would have stayed home that day, this just demonstrated her hard work and commitment to her clients. From the start, we knew that Gabby was someone we could rely on. After that, Gabby helped us with so much. The term "day-of" coordinator does not adequately describe the role that she played. We got married outdoors at Kualoa Ranch, and we soon realized that planning an outdoor wedding required time, effort, and expertise that we did not have. Gabby had worked for various wedding vendors (such as catering, décor, flowers, and coordination) before starting her own business, and her experience in the wedding industry clearly showed. She was able to answer our questions, offer suggestions, and ask us questions that we did not think to ask. I am a meticulous person, but Gabby's attention to detail was superb. On the day of the wedding, we were able to relax and let go of trying to manage everything, because we trusted Gabby to deliver. And deliver she did. Gabby was nice and friendly to everyone, but firm when things needed to get done. When things did not go exactly as planned (due to things outside of her control), she was calm and collected in front of us, but behind the scenes, she was hard at work problem solving. Gabby is down to Earth and mellow, yet she seeks perfection in everything she does and her work product shows this. If you haven't found a wedding coordinator you love, or if you're on the fence about whether to hire a wedding coordinator, I sincerely suggest that you hire Gabby. Although a wedding is just a one-day event, wedding planning is a long process that can ultimately shape how your wedding day unfolds. From start to finish, Gabby made sure that our wedding experience was everything we wanted it to be and we can't thank her enough.
---
Reviewed on

6/29/2016
Kristi T
After speaking with several coordinators, another one was unavailable and recommended Gabby..and boy, am I glad she did!! We were having a small destination wedding (12 people total) and being a super laid back bride, I didn't care about all the fuss, I just wanted someone to... Read More tell me when to walk down the beach. Gabby did that and so much more!! Although I had many of my vendors chosen before I contacted Gabby, it was reassuring that she had great things to say about those vendors. If I had a question about anything, at any point during the planning process, she was there to quickly answer it. I'm sure that I frustrated her at times because I was so care free, but she always went above and beyond. On the day of the wedding, when she arrived at our house, she was loaded down with decor from her own vow renewal the week before and took our dinner table up 12 notches! It looked amazing and way better than I could have imagined! There was one thing we didn't want to budge on with the first look timeline, and she somehow made it work perfectly! The day went so smoothly, all thanks to Gabby and her amazing assistant! Although Gabby was friends with our photographer (Bianca Photography) they hadn't worked together much, and neither had worked with our videographer, but they all worked amazingly together! Our family kept talking about how stress free and great the day was, and I have Gabby to thank for that! If you're planning on Oahu, do yourself a favor and go with Gabby, she will make your life so much easier! Mahalo, Gabby!!
---
Reviewed on

4/18/2016
Megan A
If you are in the hunt for a wedding coordinator search no further because this is the best in the business. Gabby handled all of our wedding needs and left us feeling comfortable and relaxed throughout the whole wedding experience. Being a destination wedding and not having the... Read More ability to see the location or decor in person, we had concerns. Gabby alleviated every concern we had with the destination wedding and went far and beyond our expectations as a wedding coordinator. It was very apparent she listened to every detail we discussed about the wedding and made our dream wedding become reality. She has excellent communication skills and responds to emails/calls immediately. Gabby made it a point to keep us informed on every detail and had back up plans already in place when something didn't work out. Not only is Gabby an excellent wedding coordinator but she is an amazing down to earth person who we enjoyed spending time with. Gabby really cares about keeping you stress free, happy and satisfied.This has truly been a wonderful experience and we couldn't have done it without the hard work of Gabby. Sincerely Sean & Megan Kaneohe Bay Wedding February 29th 2016
---
Reviewed on

7/23/2015
Michel H
Words cannot express my gratitude to Gabby! As you can see, this is my first review and it's because I don't give reviews unless the service was EXCEPTIONAL. My husband and I wanted a simple, fun and intimate beach wedding but planning from a different state only added more... Read More challenge. One of the first things we did was searching for a wedding coordinator and we were extremely blessed to have found Gabby. She has made our wedding planning so pleasant since day 1 with her promptness and expertise. She genuinely cares about making your dream wedding a reality! We booked other vendors such as floral, DJ, bartender, Photo Booth and etc, ALL based on Gabby's recommendations and couldn't have had a better team on our wedding day. The wedding day was PERFECT! Everything was running flawlessly! We were stressed free and were able to enjoy ourselves on one of the most important days of our lives. That's how every couple should feel! All of our guests were impressed with the wedding and thought it was the BEST wedding they have been to and we couldn't agree more! Ok, so enough with the bragging about how amazing our wedding was. Our point is: do yourselves a favor and book Gabby immediately before she gets booked up! You will not find a more trustworthy and responsible wedding coordinator.
---