Home

Bella's Bridal
About this Vendor
Our Name Means Beautiful
Our staff, ensures that every bride receives the ultimate customer service and bridal consultation, resulting in as stress-free an experience as possible.
Details
Bridesmaid Dresses, Flower Girl Dresses, Shower + Party Dresses, Wedding Dresses, Bridal Stylists, Dry Cleaning + Preservation, Plus Size Available

Great Shop
Reviewed on

5/13/2014
Brenda G
This place is wonderful. They have a great variety of dresses to choose from and the staff is super knowledgeable. They worked with me to find my perfect dress and even helped me out since I needed to walk out of the store with it. (We had a fast wedding, no it wasn't shot gun.)... Read More Great options and fabulous staff.
---
LOVED!
Reviewed on

8/04/2013
Tiffany K
I had an awesome experience at Bella's. They were very professional and great to work with. It was exactly what I expected when I thought about shopping for a wedding dress.
---
Great Selection
Reviewed on

1/17/2013
Veronica E
I got my wedding dress and bridesmaids dresses at Bella's and they were beautiful. Everything was received in a timely manner. The only problem was with the bridesmaids' dresses; some of the bridesmaids called in their measurements because they were out of the city, but their... Read More dresses were ordered WAY too big. 3 of them had to have them taken in over 10 inches. Other than that, the service and quality were great!
---
Reviewed on

4/21/2018
They don't know how to do business. We came from Amarillo to look at bridesmaid dresses for my wedding but I was told I couldn't even look at the dresses without a damn appointment. They were rude and wouldn't even hear me out. it was an automatic no. I NEVER come here again for... Read More anything nor will I recommend any here to be treated like crap with these fake people.
---
Reviewed on

4/02/2018
Jessica B
Everything went great at first. I found my dream dress and was happy with the service. I put down a large portion of the cost and had a small balance left. With the dress ordered a few weeks later I received a confirmation email that my dress would be in June 29th. Well the... Read More next thing I know I receive another email saying my dress was in 3 months early and payment was due immediately. When discussing details about ordering the dress I was told that the confirmation date was extremely accurate and was caught by surprise that the dress came in so early. I felt like I was being rushed because of this. Other than this I was pleased with the service.
---
Reviewed on

11/04/2017
Erica R
We found this place online after the one I originally planned turned out to be a flop. I had a great experience here and they had a wide variety of dress styles. My consultant was AMAZING and I would highly recommend this place to anyone and everyone!
---
Reviewed on

9/29/2017
Bud M
I cannot say enough good things about Bella's Bridal. I went to so many bridal stores and was having a hard time finding a dress. Last minute I made an appointment at Bella's and it was the best decision! I had to go to the appointment by myself because none of my bridesmaids or... Read More family lived close to me, but my bridal consultant, Megan, helped make sure I didn't feel alone! Megan was so patient with me, helped me take pictures to send to my bridesmaids, and even gave me friendly advice on which dress she liked best. Not only did I buy my wedding dress there but I also got all my bridesmaid dresses at Bella's. Megan was once again amazing handling all my issues with bridesmaid dresses (including all my bridesmaids living in different cities, not filling out paperwork correctly, and a bridesmaid dropping out last minute). All I had to do was give her all the names and numbers and the dress I chose. I could not have asked for anything more from Bella's! Definitely the best bridal store in Lubbock!
---
Reviewed on

8/14/2017
Jennah C
I came into Bella's not sure what kind of dress I was looking for. As I tried on several dresses the staff picked up on what I liked and eventually we found the perfect dress! I felt so comfortable and welcome! I would recommend this shop to anyone looking for a wedding dress!
---
Reviewed on

6/12/2017
Brittney H
I went into Bellas just to look and get prices but then nobody was there so I just decided to try on dresses. Laura found the perfect dress for me and was so helpful and kind. All of the workers there's and inviting and very humble.
---
Reviewed on

6/10/2017
Natanya R
Bellas was the first place I went shopping for my dress, and my experience was wonderful. The staff were so helpful and very intuitive on finding dresses that matched my style. I found my dress, and couldn't be happier. I LOVE it!
---
Reviewed on

6/06/2017
Julia C
The girls at Bella's are incredible! Their customer service is outstanding and they made me feel truly like a bride while trying on different dresses. Megan was so awesome to work with and made sure I found the dress that I wanted! Thank you Bella's for contributing to my big... Read More day! :)
---
Reviewed on

5/03/2017
Cenee A
I'm so grateful to Megan for putting up with me loving everything I put on but desperately searching for the "perfect" dress! She went above and beyond to find me the PERFECT dress in my price range!! I had such a wonderful experience at Bella's and will be recommending them to... Read More my family and friends! Thank you Ladies!!!
---
Reviewed on

1/02/2017
Kayla M
This was the most important day other than my wedding. An after getting the run around and double booking at "David's Bridal" I went to "Bellas". They staff is super friendly, carrying and attentive. They walk you through each and every step of buying your dream dress an... Read More dressing you bridesmaids an flower girl. I couldn't of asked for a more positive and perfect place to buy my dream dress.
---
Reviewed on

12/05/2016
Brenna C
I absolutely loved Bella's! They made my wedding dress hunt easy and really took the time to help make my vision a reality. I really appreciate my consultant Natalie and everything she did to help me she was very patient. The only thing I didn't like about Bella's was the fact... Read More that they email you when your dress and accessories come in. Seeing that I live out of town and travelled to purchase my gown and veil there I would have appreciated it if they would have at least called me to tell me my gown and veil came in. Overall I would highly recommend them!
---
Reviewed on

11/12/2016
Carlee D
Such a great place to get your wedding dress!
---
Reviewed on

11/10/2016
Brandi L
These girls are awesome! They are so sweet and made it easy to find my perfect wedding dress! Would definitely recommend them.
---
Reviewed on

10/30/2016
Mandy T
Thank you Bella's for making our dress experience a lasting experience. From me and all 12 of my Bridesmaids we thank you. We went to this shop just looking, to see if I could get some ideas... little did I know I would find the dress. We didn't waste anytime ordering my gown... Read More that day. We were so impressed with the service we got at Bella's we knew we wanted to do the rest of the wedding party here too. Me and my wedding party received our gown on the exact day Bella's promised they would arrive. Gown's fit like a glove...way to go girls🖒🖒. My gown was so perfect and was pressed to perfection, came in a bridal bag and the girls also carried the dress to my car!!!! #FULLSERVICE!!!! Bella's we will always be so thankful for all your help.5🌟🌟🌟🌟🌟all the way!!!
---
Reviewed on

10/29/2016
Sandy T
I 💜💜 Bella's!!!! We have shopped with Bella's for over 10 years, from 8th grade banquet to My daughters wedding gown. We don't even look at other shops because Bella's has always taking really good care of us. The answers you ask always have a honest response and Bella's as... Read More not failed us yet. I work in retail and honesty is the best policy. My family will continue to use Bella's for all our formal and wedding needs. I have 4 daughters and each girl will buy their gown's from Bella's. We love Cindy and her daughter Brianna, everything we walk in the shop these girls know are names . We are always so excited to go shopping for our next gown. Bella's Thank you for being the best Prom and Bridal shop in Lubbock Texas. Did we mention that we are from Amarillo and we will always make the drive to shop with the BEST!!!
---
Reviewed on

10/26/2016
Cindy C
This shop is by far the Best Bridal shop we have found anywhere!!! Thank you Bella's for helping us find our dream dress.
---
Reviewed on

10/13/2016
Jessica S
I loved working with Bella's! I shopped around quite a bit because I could not find "THE" dress and had less than wonderful experiences at other stores, but that was never the case at Bella's. Each associate I worked with was incredibly attentive, dedicated to keeping me in my... Read More budget, and listened carefully to my dress preferences. This led to me ultimately finding a gorgeous dress that made me feel so beautiful on my wedding day! I highly recommend Bella's!
---
Reviewed on

10/04/2016
Krista M
The staff was so friendly and helpful! I went to a few other places in Lubbock, and they definitely have the best dress selection, hands down.
---
Reviewed on

10/01/2016
Erin S
They were so great and helpful! I didn't really know what I wanted and they were able to show many a variety of different options and I found my perfect dress, which they made perfect for me!
---
Reviewed on

9/24/2016
Jordan S
This store is nothing short of amazing. I worked with the greatest consultant and she helped me walk out with my dream dress. I absolutely love my dress and I loved my experience working with them! They helped me so much!! LOVE LOVE LOVE THIS SHOP!
---
Reviewed on

9/15/2016
Kelcey H
I came here after having a bad experience at another bridal salon, and was very nervous about whether I'd be able to find "my dress" at all. This place and the staff are top notch, especially Meagan, my consultant. Every moment I've spent here as well as every phone call and... Read More email to them have been as kind and professional as I could possibly imagine. I would recommend Bella's to anyone looking for a bridal gown, prom dress or bridesmaids dresses.
---
Reviewed on

9/01/2016
Claudia G
I loved everything about Bella's! Great services through my entire experience! I felt I was very well taken care of and cindy was very supportive through the whole thing! Sadly I won't be buying another wedding dress from them 😁 But I will highly recommend to all future brides... Read Moreauyfcbefvrafaxtfuutwwtrufxwrzdburayxxw !!!
---
Meet The Owner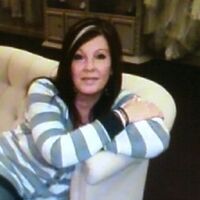 Cindy Hagerman
I have been making brides beautiful for more than 20 years. I started as a Bridal Consultant in 1996, became a Wedding Director in 1998. In 2001, with help and encouragement from family and friends, a dream became reality with the opening of Bella's.