Home

Belle Bridal Curvy Couture
About this Vendor
Beautiful Gowns Sizes 12-32W
Belle Bridal Boutique is Ohio's first and only boutique to specialize in the Curvy Bride. We carry over 100 bridal gowns in stock in sizes 12-32W. Walk In's are always welcome but we want every bride to experience Belle's award winning customer service, so please make an appointment when possible.
Details
Other Attire & Accessories, Wedding Gowns
Contact Info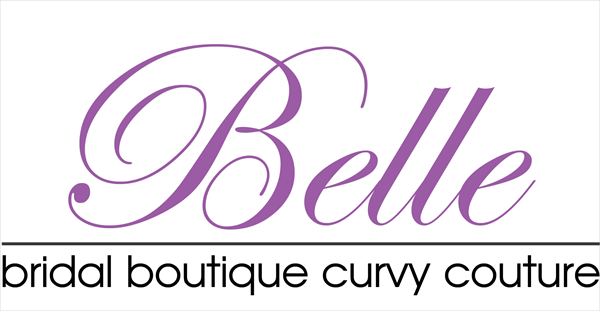 320 W. Benson Street, Reading , OH
Could not have gotten any better service! WONDERFU
Reviewed on

12/03/2011
natalee m
I got all of my bridesmaid dresses through Belle Bridal and all I can say is WOW! The service from Stacy was so amazing and she was always keeping me updated with my order through the whole process! I got the dresses early which was wonderful and the quality of the product was simply amazing. I am so happy that I went with them at Belle Bridal! Service was amazing, everyone was so friendly and wonderful and I am so happy with the dresses adn the overall quality. Their dresses are more unique and beautiful then you would find anywhere else and truly beautiful! Thank you for your amazing service and products Belle Bridal! You guys are great!
---
#1
Reviewed on

9/11/2013
Allison F
I normally hate to give every category 5 stars, but these women really deserved it. They are incredibly amazing! Everyone was super sweet and helpful and when I finally picked my dress they were all so excited. We even shared a group hug. They had just moved to their new location, so things were still being set up, but I know their shop is going to be beautiful when it's finished. They even had a separate area for my mom and MOH to hang out. All the gowns were beautiful and she knew exactly what I was looking for! She even stayed right on budget! That's one of the things I was most surprised with. If you're a plus size bride, I'm telling you, it is worth a look. I can't stress it enough. I never felt self conscious or uncomfortable even for a moment. Every woman deserves to feel beautiful and happy shopping for their wedding dress. If you'e been stressing out over trying things on, the ladies at Belle Bridal will completely change your mind. Too bad they don't have a shop for bridesmaids. :)
---
Amazing Experience
Reviewed on

8/25/2013
Kristen M
I am not the girl who grew up thinking about my wedding dress and even as I began planning my wedding I kept putting the dress on the back burner. Before My mom and sister took me (kicking and screaming) dress shopping I decided to research the best places to find a plus size wedding dress. I found Belle Bridal Boutique and instantly decided to make an appointment. I spoke directly with Stacey and she was very sweet!! From the moment we walked in I knew I was in the right place. I was very hesitant to try on dresses and had no idea of what I wanted. Stacey charged through without hesitation and within 30 minutes I found my dress! She even brought my mother to tears which is near impossible. The service and personalization is amazing and I would reccommend all plus size brides make sure to visit Belle Bridal. The prices weren't bad either!!
---
Amazing in every way!
Reviewed on

10/21/2014
After searching many places for a dress, we walked into Belle Bridal and from the moment we walked in they were so amazing and helpful. They truly go above and beyond to make sure that every need you have is met and everything you have envisioned comes true. When I first fell in love with "THE dress" (I knew as soon as I put it on) we soon realized the dress did not come in bright white anymore. I had always envisioned my wedding dress to be bright white. So Stacey TRULY went above and beyond -- Calling every vendor possible searching for the dress in white, she called the actual maker of the dress to see if they would make an exception. I mean she truly did everything she could. After MANY trips from Columbus to the Bridal shop I decided I loved the dress so much that I no longer cared that it was diamond white instead of bright white. Through all of my back and forth and indecisiveness, Stacey and the whole Belle Bridal family were SO sweet and genuinely caring. They just want to make sure their brides are happy in the end! And I truly can say I had the best experience as a Bride. I will recommend Belle Bridal to any future brides! LOVE you guys!!! Xo -- Cierra
---
Belle is the Best
Reviewed on

10/20/2014
Belle Bridal is absolutely wonderful! I was nervous about finding the perfect dress because I am plus sized and heard about Belle and knew I had to go. I'm so glad I did. They had such a huge section of dresses and they are all gorgeous! The staff is so sweet and very helpful as well. I felt so comfortable and knew they cared about trying to help me find the perfect dress for me. I would recommend Belle to anyone!
---
Unbelievable service
Reviewed on

6/21/2014
There are bigger stores in this area that have a lot of dresses but you will not get the attention and customer service that you will receive here at Belle. We went and my daughter found her dress today and we could not be happier. The staff is friendly and very helpful and the prices and payment can't be beat. If you are in this area, do not pass this place up!
---
Amazing!!!! So Happy!
Reviewed on

8/25/2013
Kelly H
After a few hours in the bridal district in Reading I was disappointed, being a plus size bride. But then we walked into Belle Bridal! From the moment we walked in I felt like some one finally cared about making me feel like a princess! Stacey and her Mom were so wonderful they made sure my bridesmaids were comfortable and then just started pulling dresses for me! At every other shop I have been treated with indifference. Clipped into dresses 4x to small. And barely given time to think how a dress may look in the right size. NOT AT BELLE!!! I never told Stacey my size, she never asked,but every dress she pulled fit!!!! And the final OMG so beautiful dress was tight but after a few moments Stacey said I'm sorry but we have to clip this, but I so want you to see it, I think it might be the one. After clipping I hated it! But she asked if I would be willing to try and zip it(it was tight) I thought what the heck. I am so happy she was willing to possibly tear her product to let me try and see a glimpse of my dress!!!! Although just a little small I could see the vision. Me as a Princess on my wedding day!!! NEVER HAVE I BEEN SO HAPPY TO SHOP!!! Every thing about Belle Bridal is awesome! If you are a plus size bride I would suggest Go There First!!! Stacey and her Mom are so sweet and amazing! The dresses are a bit more expensive than say davids bridal, BUT they are so much prettier and I think a better quality. The dress I will wear is 250 above my budget but I cant stop thinking about it and will purchase in the next few days. I have been to several other places and Stacey was right it was THE ONE!!! If you are a curvy bride save some time and energy just go to Stacey at BELLE BRIDAL BOUTIQUE!!
---
Best bridal shop ever!
Reviewed on

8/23/2013
Amanda g
I was so happy to stumble across Belle Bridal. I live in Florida but I was visiting family in Ohio and we drove nearly two hours to try on dresses and I found my dress! I wasn't expecting to find something but Stacy worked with me and made sure I was in budget. I love my dress and can't wait till my wedding next year!
---
Amazing service HANDS DOWN!
Reviewed on

7/25/2013
Melinda H
Can I just tell you that like every bride I was nervous about the dress part of this process and I know I have a little extra anxiety due to being plus size in normal clothes which means even more in dress sizes. I did a lot of research before putting myself out there to help minimize going to a store and having nothing to try on. Places told me that they could figure something out and when I got there it wasn't a great experience. I had a few that I could clip on but nothing that really fit and was pressed to buy something by putting it in front of me and looking at the mirror because that's what I was told I have to do due to my size. At Belle Bridal this wasn't an issue at all. My body and size was a norm for the store and I never even thought about it as a concern there because it wasn't about my size at Belle Bridal. The best part of the whole experience though for me was from the first phone call to when I picked up the dress (and the visits and phone calls in between) Stacey was so supportive and truly caring about me and my journey with this process. I know she works with brides everyday but she was so excited about me every time I talked and met with her. My sister has been to ever wedding appointment with me with all these venders and she said it best when we left with my dress after being at Belle Bridal a few times. "Stacey is made for this role. It isn't a job to her and she is so special. " I am telling you if you are a plus size bride you need to find time to have this experience because you deserve it just like any other bride.
---
My favorite experience in wedding planning thus far...
Reviewed on

7/25/2013
Stacy E
Being a plus-sized bride, I was apprehensive of what dress shopping was going to be like for a bigger bride like me. But my worries went out the window once I found Belle Bridal Boutique. My appointment was a private appointment-only occasion and I was able to bring my future mother-in-law, my stepmom, and my maid of honor. They were made to feel comfortable while waiting on me to try on each dress in their home like atmosphere. And there were mimosas!!! :) With each dress I tried on, I was starting to feel more and more beautiful. I never even had to tell Stacey my size. She just pulled gowns and they all fit and I was able to really see what I could look like on my wedding day. Stacey is quite frankly amazing. Despite her being a tiny little woman, she has a heart as big as the sun. She's not just an owner of a bridal salon, you leave friends. I purchased my gown in August 2012, and picked it up in December 2012. I'll be walking down the aisle on September 28, 2013 and I'm going to look fabulous thanks to Belle Bridal Boutique. I can't wait to share my pictures!! If you have any doubts whatsoever, put them aside. This is the place you've always dreamed of going and you WILL get your Say Yes To The Dress experience here. :)
---
truly amazing experience!
Reviewed on

6/23/2013
Amber S
as a bride with a little size on her and given that the nature of most bridal shops carry small sample sizes, i was extremely anxious about shopping for a gown. a friend told me about belle bridal and from the first moment i contacted stacy to set up an appointment, i knew i was in good hands. from the start, stacy was extremely excited, positive, and energetic. i attended my private appointment with some family and friends and immediately felt comfortable. i selected the 5th dress i tried on and was pleased to find out how affordable it was! for someone who was dreading this part of the planning process, i was so happily surprised with how much fun i had at belle bridal. stacy made the experience so wonderful and helped me to create a look that i feel beautiful in. she is truly one of the sweetest people ever and i am so grateful that she and her mother created belle bridal!
---
Beauty, Style AND Grace
Reviewed on

6/19/2013
Danielle L
My favorite quote of all time (and one I try to embody each and every day) is 'A woman should always be two things - classy and fabulous' - a woman's wedding day should be no exception to this. I must say that I excitedly accepted my fiance's marriage proposal, but the anxiety and fear that comes with wedding dress shopping quickly set in - add to this that I am classified as a plus size girl. I immediately envisioned standing in my various undergarments (that are provided by the big box type store) in a room full of other similarly clad girls that are looking for the dress of their dreams. While they are daintily slipping into and out of the sample sizes provided, I have a small army trying to figure out various ways to fasten the same aforementioned sample size to me so that I can get an idea of what the dress might look like in the event that I order it in my size... Just as I decided that a nice pant suit might be my best bet for the biggest day of my life, I discovered Belle Bridal Boutique. I hesitantly made an appointment. The following Saturday, I collected my parents and my closest friends (and all my anxieties) and arrived to an absolute breath of fresh air in the form of Stacey at Belle Bridal. She was high energy, positive, uplifting and encouraging from the moment we stepped in the door. Belle Bridal offers private appointments, a HUGE selection of dresses for curvier brides and sizes that actually fit, which meant that I didn't need to guess about what my dress will actually look like on my body. Stacey helped to make one of the more daunting tasks associated with planning my wedding to the love of my life not only fun and fabulous, but one that I would readily suggest to any bride, any day. She truly has a passion for brides and helping them find the dress of their dreams, and it absolutely shows.
---
natalie
Reviewed on

6/05/2013
natalie n
Loved my experience at Belle! Stacy was great, I couldn't have dreamed of a better bridal experience. Lots of beautiful dresses to try on, private appointments, exceptional attention and service. Loved it.
---
So Happy!
Reviewed on

6/01/2013
Mark K
I could not be happier with my experience at Belle Bridal. I had bad experiences elsewhere, but all of that ended the moment I spoke to Stacey on the phone. She was positive, helpful, and completely confident that she could help me find a dress that fit my budget and size. She was also very understanding when I could not make it to my first appointment because of a surprise snow storm and she was friendly when I called to reschedule When I finally made it to Belle Bridal I had her complete attention, and it was completely private. It was the most comfortable and body positive experience I have ever had while trying on clothing. Stacey helped me find the best dress for me. It makes me feel fantastic and I can't wait to wear it on my wedding day.
---
Proud Mom
Reviewed on

5/28/2013
Jan T
My daughter was so thrilled with the bridal gown she chose at Belle Bridal. She looked radiant. The quality and selection of bridal gowns was just perfect. The service was personal and the setting private. We had the salon to ourselves as our party of eight enjoyed a glass of champagne while my daughter tried on at least six bridal gowns. Very pleased with our experience.
---
Stress free and fun at Belle Bridal!
Reviewed on

5/24/2013
Michelle W
My experience with Stacey and Henrietta at Belle Bridal was a better experience than I could have dreamt of and was very memorable for myself and my family. We were welcomed with smiles and expertise that assisted me in finding the perfect dress. They knew exactly what I wanted and what would accentuate my curves. The price was very affordable and I cannot wait to try on my dress when I receive it. They also gave great advice for my wedding and were very complimentary which every bride needs during what can be a very strenuous time for a bride! Love to both of them!
---
I couldn't be happier
Reviewed on

1/07/2013
Brittany D
This is a must go to place. I was super pleased with my entire experience at Belle Bridal. Stacey was amazing... I only told her what I didn't want (which was 2 things, my budget and let her go do her work. She couldn't have been more right. It was the first dress I tried on and it was the one! Perfect. I could have stopped there, but the insistence of my family I did try on a few others, only to keep thinking about the first. I came back out in it and Said YES! Stacey is super nice, accommodating and I love the atmosphere of the shop. You get individual attention and are not competing with other brides who are trying on at the same time.
---
Stacey was amazing!
Reviewed on

11/26/2012
Emily F
My dress search was a tedious one. I was really struggling until I made an appointment at Belle Bridal Boutique. Stacey was SO NICE and she really went above and beyond to try to help me find a dress. The first time I was even able to really try on a dress and see how it would look on me was at this boutique. I'm a size 16 and sample sizes at other shops just didn't cut it. So literally the first time I felt like a bride was at her shop and I owe her big time for that. I didn't find THE dress there and it was months before I found a dress at all, but I sincerely wish I had because I would have loved to support this fabulous little business. Stacey and her mom obviously love their brides and go out of their way to help them find the dresses of their dreams. They have a really great business model with the private fittings and a really nice selection of dresses. I wish them much continued success in the future.
---
Amazing
Reviewed on

11/09/2012
Kelcie K
Found the perfect dress and she didn't try to put me into something I didn't want or that didn't fit!
---
Amazing!
Reviewed on

9/19/2012
Amanda M
I have nothing but great things to say about Stacy at Belle Bridal and Boutique! Beautiful dresses at an amazing price! I absolutely loved my dress and continue to get many compliments from guests!!
---
Wonderful Experience, Could Not Have Been Better!
Reviewed on

7/24/2012
Allison G
As a plus size, the wedding planning event I had been dreading most was trying on gowns sizes too small and still being expected to have a "fun" bride experience. I've been to the large stores in the Reading bridal district and experienced the frustration of not really being able to see how a gown would look in my size, plus the sadness/embarrassment of nothing fitting. I'm so lucky that I found Belle Bridal Boutique!!! The store has a lovely selection of gowns and I was able to try on ANY on them. Not only that, but you have a private appointment in a really cute boutique, and Stacey makes you feel so special, offering water and lavender sachets to you and your friends/family, who get to wait comfortably on couches while you get changed in a separate room. We stayed as long as we wanted and never felt rushed. I found the dress of my dreams, and Stacey was so kind and knowledgeable, and extremely helpful with explaining to my mom how the dress would fit me when ordered. She even got in ANOTHER sample size for me to try on, to show my mother how it would look. When it came time to purchase, Stacey suggested ordering custom sizing to account for my height (5'4") and short torso. I just picked up the dress yesterday and it is PERFECT. I will hardly have to spend any money on alterations, only the straps are a little large, the length and fit are perfect. This is AMAZING in a wedding gown, for it to come in sized that well, and I know it is due to Stacey's expertise in measuring and ordering. I felt beautiful and am very, very excited to wear it on my wedding day. I'm so glad that this shop exists, I think it's wonderful that every bride can now have this experience. Stacey is a lovely and genuine person, you will be so glad she was there to help you find your dress.
---
Beautiful Bride at any Size
Reviewed on

6/18/2012
Christa E
I first have to say what a joy it was picking out a bridal gown. After hearing horror stories from plus size brides, I was thrilled when I learned that there was a store dedicated to me and my size. Every gown I tried on fit and they were wonderful and stunning. The store is lovely and private. Stacy was great through the whole process. When given a choice to purchase up a size or down a size, I chose up and I regret that decision. The dress was SO large upon arrival that the alterations hurt the overall dress and the way I felt in it. In the end, it was still stunning and I would change where I shopped for anything.
---
Nice!
Reviewed on

5/25/2012
Ariel N
They helped me out so much!
---
AMAZING!
Reviewed on

2/25/2012
Connie W
I can not say enough good things about Stacey and Belle Bridal Boutique! I was having trouble finding a boutique that had a good selection of plus size wedding dresses in the Cincinnati area. When I called Stacey she replied "Every dress is in your size! You are a very common size." Something I was not hearing from other places. The customer service was amazing! Stacey went above and beyond and let me come try on dresses before they had even officially opened so that my mother (who lives out of town) could be there when we tried on dresses! She kept me updated through the whole ordering process-and was available to answer any questions I had. The dress selection was fantastic-and Stacey was right-I could try on ANY dress I found at the store. She was great about making me feel beautiful and finding the perfect dress for my body and my style. Stacey is attentive, genuinely excited for you, and a pleasure to work with! I picked up my wedding gown today and am so happy that I went with Belle Bridal Boutique! I would recommend it to anyone!
---
Wonderful Experience
Reviewed on

11/22/2011
joe h
Belle Bridal was not my first stop. I went to several local shops looking for my gown only to be a little dissapointed. It was by chance that I found Belle thanks to my hairdresser that happened to do hair for a show that Belle was involved in. Being a plus size gal (size 18) let me telll you the experience was Wonderful! The selection of dresses that I could actually get into was way more than I expected. Their shop is a cute historical home and it felt like being in my own living room. It was private and all of us girls (bridesmaids and mom) had the place to ourselves. Stacey and Henrietta were kind and helpful but not pushy. I would definitely recommend Belle to anyone looking for their wedding gown.
---
Send Message