Home

Belle Bridal Curvy Couture
About this Vendor
Beautiful Gowns Sizes 12-32W
Belle Bridal Boutique is Ohio's first and only boutique to specialize in the Curvy Bride. We carry over 100 bridal gowns in stock in sizes 12-32W. Walk In's are always welcome but we want every bride to experience Belle's award winning customer service, so please make an appointment when possible.
Details
Wedding Dresses, Private Appointments Available
Contact Info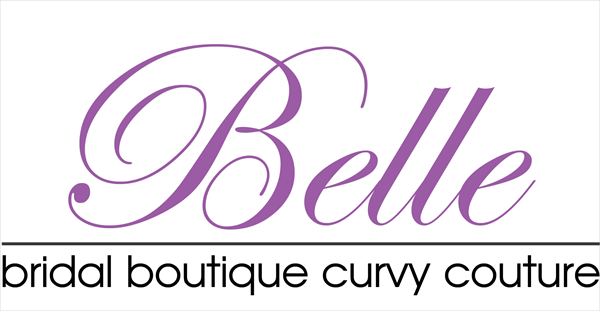 320 W. Benson Street, Reading , OH
November 2013
Reviewed on

1/01/2014
Anna L
Belle Bridal was by far one of my favorite wedding vendors. My experience was amazing! Initially I shopped for dresses at your typical store that has an abundance of size 0-8, a few 20-24, and nothing in the middle. The options were so limited and because the dresses were either way too small or way too big, I couldn't get a good idea of what I liked. Also it was a rather embarrassing experience to not fit into the dresses. I found Belle Bridal through an internet search. I took my Mom, Grandmother, and quite a few of my bridesmaids to Belle Bridal. It was a very personalized and private experience with dresses that actually fit. I picked out a dress that day but didn't place my order. I went back to order it but had lost a significant amount of weight since my last visit. The dress looked totally different on me. Stacey suggested we start over and look for a new dress. She was very patient. I tried on lots of dresses but couldn't find "the one". It is very obvious how much she cares about helping you find the perfect dress. She is genuinely invested in making sure you are happy with your choice. Stacy was able to find the perfect dress for me. She does an amazing job making you feel comfortable, special, and beautiful. It is almost like you are just shopping with one of your best friends. I can't say enough good things about Stacey. I loved my wedding dress, it looked amazing, and I had a wonderful person help me find it! In addition everything came in exactly when she said it would. She was always able to accommodate my crazy work schedule when I was scheduling appointments. I HIGHLY recommend this store!
---
#1
Reviewed on

9/11/2013
Allison F
I normally hate to give every category 5 stars, but these women really deserved it. They are incredibly amazing! Everyone was super sweet and helpful and when I finally picked my dress they were all so excited. We even shared a group hug. They had just moved to their new location, so things were still being set up, but I know their shop is going to be beautiful when it's finished. They even had a separate area for my mom and MOH to hang out. All the gowns were beautiful and she knew exactly what I was looking for! She even stayed right on budget! That's one of the things I was most surprised with. If you're a plus size bride, I'm telling you, it is worth a look. I can't stress it enough. I never felt self conscious or uncomfortable even for a moment. Every woman deserves to feel beautiful and happy shopping for their wedding dress. If you'e been stressing out over trying things on, the ladies at Belle Bridal will completely change your mind. Too bad they don't have a shop for bridesmaids. :)
---
Amazing Experience
Reviewed on

8/25/2013
Kristen M
I am not the girl who grew up thinking about my wedding dress and even as I began planning my wedding I kept putting the dress on the back burner. Before My mom and sister took me (kicking and screaming) dress shopping I decided to research the best places to find a plus size wedding dress. I found Belle Bridal Boutique and instantly decided to make an appointment. I spoke directly with Stacey and she was very sweet!! From the moment we walked in I knew I was in the right place. I was very hesitant to try on dresses and had no idea of what I wanted. Stacey charged through without hesitation and within 30 minutes I found my dress! She even brought my mother to tears which is near impossible. The service and personalization is amazing and I would reccommend all plus size brides make sure to visit Belle Bridal. The prices weren't bad either!!
---
Could not have gotten any better service! WONDERFU
Reviewed on

12/03/2011
natalee m
I got all of my bridesmaid dresses through Belle Bridal and all I can say is WOW! The service from Stacy was so amazing and she was always keeping me updated with my order through the whole process! I got the dresses early which was wonderful and the quality of the product was simply amazing. I am so happy that I went with them at Belle Bridal! Service was amazing, everyone was so friendly and wonderful and I am so happy with the dresses adn the overall quality. Their dresses are more unique and beautiful then you would find anywhere else and truly beautiful! Thank you for your amazing service and products Belle Bridal! You guys are great!
---
What an amazing experience!
Reviewed on

3/09/2015
Jessica C
I am a plus-sized girl, and was truly dreading the search for my perfect wedding dress. I didn't think I was ever going to find anything that made me look beautiful, but Belle really changed my mind. I went to the boutique with my mom and my fiancée. My consultant, I believe her name was Dorothy, met me at the door and informed me that because the date of my wedding was so soon, I would probably have to buy off-the-rack. This devastated me, as I had already expected not to find anything. She helped me look through all the dresses, and encouraged me to try on a few that I wasn't sure about. And I am SO glad she did!! I found an incredible fit-and-flare dress I would have typically never tried on because I never thought it would be flattering on me. When I walked out to show my mom and fiancée, we all teared up because it was just so perfect. I felt BEAUTIFUL. The dress had been damaged, so the owner let me know she would be discounting the dress to cover the alterations. I tried on a belt and a veil with the dress, and Dorothy helped me find the PERFECT veil for me - a beautiful birdcage veil that was just so absolutely me. My dress was originally $1068, with my belt and veil being approximately $200 each. I spent less than a thousand for all three pieces due to the owner working with my budget. I was floored that I was able to get the dress of my dreams and more for what I paid. My fiancée also decided at the end of the appointment that there was a dress she wanted to try on as well. They accommodated us, even bringing her additional dresses to try on, and helped her buy her perfect dress that day as well. We haven't gone to pick it up yet, but we will be returning soon because of their incredible selection and customer service!
---
Best in the Bridal District
Reviewed on

12/01/2014
Rachel H
I made an appointment with Belle Bridal knowing nothing of their business. I came with 3 bridesmaids and a photo of my "dream dress". Renee, the attendant on duty asked my price range and selected several dresses for me that were very similar to my "out of my price range dream dress". To make a long story short, the first dress I tried on, a Spring 2015 Stella York ended up being "The One". I spent the rest of the day visiting other boutiques whose websites said things like, "No Appointment Necessary", but let me tell you... for good service an appointment is absolutely is necessary. After I tired on the last dress at the other shops my bridesmaids and mother hurried back down to Belle's and ordered my wedding dress and veil. I am so happy I found Belle's and that Renee was the one to help me find my dress.
---
wedding dress!!
Reviewed on

10/29/2014
Danielle G
I'm a bigger bride and I thought I'd never find a dress, except when I entered the shop of Belle Bridal! They had several dresses in my size!! The staff was amazing, very professional and very passionate about their job! I'm so pleased! =)
---
Great Experience
Reviewed on

10/24/2014
Thank you so much to Belle Bridal Boutique! I worked with Stacey who was friendly, helpful and more than willing to work with me and my budget. They made me feel welcome and like I was family. After shopping at multiple stores and not being able to find anything, it was like a breath of fresh air to work with her. She was very good at listening to what I wanted and was able to pull dresses based on what I did and didn't like after trying a few on. I love my dress and can't wait to wear it on my wedding day!
---
I CAN'T SAY ENOUGH !!!!
Reviewed on

10/23/2014
I was invited by my grandsons' bride-to-be to accompany her to shop for her gown. Having been in the bridal business in the past, she knew I would bring my knowledge and expertise along on the quest. Having visited several salons without success, as the shopping hours were nearing closing we came to Belle Bridal Boutique!We were welcomed with a fresh enthusiasm as though their business day was just starting. Our bride found the perfect dress!There were fittings to follow and at each appointment there the attention/genuine interest on the part of Stacy(co-owner) and her staff, has been as though we were "family" to them! Make this your first stop when you're looking for that perfect dress for you! Belle Bridal Boutique is "first class" in every facet of the bridal business!
---
Amazing!
Reviewed on

10/21/2014
I have only written 2 or 3 reviews ever and those were on restaurants but I have never felt more compelled to write one than I do for Belle Bridal Boutique. The treatment and service to my future daughter in law has been unmatched in every single category. The lengths Belle Bridal has gone to in order to get her in the dress of her dreams have been beyond words. The story is long but just suffice it to say these people have jumped through every hoop put before them. They actually jumped through the hoops on their own. They did everything imaginable to get her the dress she wanted in the shade she wanted even when the designer had discontinued the dress. It has been a clinic in customer service! Thank you Belle Bridal Boutique!
---
Amazing in every way!
Reviewed on

10/21/2014
After searching many places for a dress, we walked into Belle Bridal and from the moment we walked in they were so amazing and helpful. They truly go above and beyond to make sure that every need you have is met and everything you have envisioned comes true. When I first fell in love with "THE dress" (I knew as soon as I put it on) we soon realized the dress did not come in bright white anymore. I had always envisioned my wedding dress to be bright white. So Stacey TRULY went above and beyond -- Calling every vendor possible searching for the dress in white, she called the actual maker of the dress to see if they would make an exception. I mean she truly did everything she could. After MANY trips from Columbus to the Bridal shop I decided I loved the dress so much that I no longer cared that it was diamond white instead of bright white. Through all of my back and forth and indecisiveness, Stacey and the whole Belle Bridal family were SO sweet and genuinely caring. They just want to make sure their brides are happy in the end! And I truly can say I had the best experience as a Bride. I will recommend Belle Bridal to any future brides! LOVE you guys!!! Xo -- Cierra
---
Belle is the Best
Reviewed on

10/20/2014
Belle Bridal is absolutely wonderful! I was nervous about finding the perfect dress because I am plus sized and heard about Belle and knew I had to go. I'm so glad I did. They had such a huge section of dresses and they are all gorgeous! The staff is so sweet and very helpful as well. I felt so comfortable and knew they cared about trying to help me find the perfect dress for me. I would recommend Belle to anyone!
---
Wonderful Service!
Reviewed on

10/20/2014
Rebecca P
Belle Bridal is a great place for all sized brides. Being a plus size bride, I was so nervous about dress shopping. Belle Bridal had so many different dresses in all sizes. I had no problem trying on dresses I liked. I scheduled an appointment and had the sole attention of my consultant. She was so friendly and super helpful! I had such a great experience. I definitely recommend this boutique!!
---
Awesome!
Reviewed on

10/20/2014
Jamie S
Totally loved my experience here. Was dreading the whole dress shopping experience but this place made it fun for me. I felt very comfortable here and being plus sized that is a hard thing to feel in a regular store. I could not be happier :)
---
Best Wedding Shopping Experience Yet
Reviewed on

10/17/2014
Victoria S
Belle Bridal Boutique is absolutely amazing. I opted to start shopping at this locale since I am a full figured woman. There were so many styles that fit me perfectly, and I just had a wonderful experience. Every employee I worked with was extremely friendly and helpful!
---
Plus Size Bride Heaven!
Reviewed on

10/13/2014
Samantha S
This place is wonderful for plus size brides! They have a lot of smaller sizes to try on too. The selection is amazing. They have all the trends. The staff is helpful and willing to work with your budget. I didnt have an appointment, but they were able to fit me in. I did not buy my dress from them. I was looking for something specific and they just did not have what I wanted. They have all the trends and style, I was just looking for something different than what is currently in. But they had something for every price point and silhouette.
---
Service, Style, and Selection
Reviewed on

10/10/2014
Katie C
I initially went with Belle Bridal because unlike every other bridal store I had been to, Belle had over 15 dresses in my size to try on. Being a plus size woman made the idea of trying on wedding gowns less fun, and more terrifying and embarrassing. Not here. There were no "you're so beautiful plus size gal" fake speeches. I was a customer and I was treated with respect and care. The experience from beginning to ending was amazing and professional. I would definitely recommend Belle Bridal to any bride, no matter shape or size (they carry them all 0-32). Thanks Ladies!!!
---
AMAZING!
Reviewed on

10/10/2014
Angie W
I can't say enough about this store! Stacy is amazing and made me feel more beautiful then I ever dreamed. I picked a dress in April, came back in October with a different heart! I chose a brand new dress, she made it happen with no complaints and even with a smile. I am forever grateful for her and her appreciation for the me as a bride!
---
Flat out AMAZING!!!
Reviewed on

10/10/2014
Jordan S
As a full figured girl I was pretty nervous to start dress shopping but my mother found Belle Boutique and I agreed to give it a shot (it was actually the first/only place we went). From the moment I walked in I knew it was the place for me! The staff was AMAZING! And I found the most perfect dress and veil! The owner is FABULOUS to work with! Would highly recommend any bride check it out!
---
THE BEST PLACE IN CINCY!
Reviewed on

9/21/2014
Ashley H
Okay, I cannot say enough about this place. I had the WORST experience at David's Bridal and was all sorts of nervous about trying on dresses. I made an appointment because I wanted to try on dresses that actually fit - that was what I was most nervous about. I walked in and Stacy immediately came around the corner with the biggest smile on her face and I was welcomed from the start. She actually listened to what I wanted and when the dress I THOUGHT I would like ended up not working out, she put me in a dress that literally took my breath away - it was the second dress I tried on with her. She knows exactly what type of dress to use with your body type and makes you feel like a million dollars. When I had to order the dress, she worked ridiculously hard to make sure that the dress was in on time and ready for me with plenty of time to spare. She was willing to work with me on payments for the dress and never made money an awkward conversation. When the dress came in, she celebrated with me and we even teared up talking about the wedding together. She will make you feel like you are a part of her family and you will NOT want to buy a dress anywhere else. The shop is beautiful. The dresses are out of this world. Stacy is nothing but incredible - I cannot, cannot say enough about this place and about Stacy. GO HERE! :) :)
---
Stacey and Henrietta are A+++
Reviewed on

8/05/2014
Melanie C
Being a plus size bride I was less than excited about dress shopping. 1 visit to Belle changed my mind. We set up a private appointment with Stacey & my bridesmaids, which was amazing. No fighting with a huge crowd and changing in front of stragers- like the other 'big' stores in the Bridal District. Stacey & her mother Henrietta are true fashionistas - they put me in styles I never would have thought of and made me look amazing. I never thought I could be so happy with how I felt in a gown... Their energy and enthusiaum for their craft is second to none. I loved my experience, and highly recommend them to anyone!
---
Fabulous Experience
Reviewed on

7/20/2014
Sarah B
I had an amazing experience at Belle Boutique. I was a bit hesitant prior to arrival, but Montana and Stacy made this process very special. The customer service was superb and they guided me in picking out not one, but two dresses for my BIG day. It can often be difficult for curvier girls to be accepted and and given quality customer service in the fashion realm. These ladies exceeded my expectations and went above and beyond to make my mother and I feel comfortable and satisfied. I recommend you to check out this boutique, as I believe it is the best one in the Reading District! --Sarah Hurricane, WV
---
Unbelievable service
Reviewed on

6/21/2014
There are bigger stores in this area that have a lot of dresses but you will not get the attention and customer service that you will receive here at Belle. We went and my daughter found her dress today and we could not be happier. The staff is friendly and very helpful and the prices and payment can't be beat. If you are in this area, do not pass this place up!
---
Wonderful!!
Reviewed on

5/26/2014
Alicia
Stacey and her staff at Belle Bridal were amazing!! It is sooo wonderful to have a bridal store in Cincinnati that carries up to a size 32 in dresses!! When I went to other dress shops in the bridal district and even David's Bridal I felt less than and that since I was overweight I didn't deserve to look pretty or feel gorgeous on my wedding day. Well, then I found Belle! I will recommend this place forever! Stacey worked with my budget and I was so happy! I looked my an angel on my wedding day! I highly recommend Belle Bridal!!!
---
bride
Reviewed on

11/07/2013
Cindy M
I found Stacey to be great to work with and very customer service oriented. She had a nice selection of gowns and reasonable (for wedding gowns)prices. Everyone loved my dress and found it very flattering. I couldn't have found the right dress for me without Stacey. The quality of the dress was good for the price. My budget didn't include thousands of dollars for a dress. I first called another bridal shop to schedule an appt. The salesperson explained they did not have any sample dresses over a size 12. She actually recommended Belle Bridal to me. I went back to thank her personally, as Belle Bridal was the shop I needed.
---
Send Message