Home

Bend Weddings and Events
About this Vendor
No matter the package I am here for you!
Whether you hire us for Month of, Full Service or any where in between, we strive to give each and every couple exceptional service.
Details
Engagement Party, Getting Engaged, Honeymoon, After Party, Bridal Luncheon, Bridal Shower, Rehearsal Dinner, Welcome Party, Rehearsals + Parties, Ceremony, Cocktail Hour, Day After Brunch, Reception, Rehearsal, Wedding
Destination Wedding Packages, Destination Wedding Planning, Destination Weddings, A la Carte Wedding Planning, Budgeting, Day-Of Coordination, Full Service Wedding Planning, Honeymoon Planning, RSVP Tracking, Wedding Website, Planning

Contact Info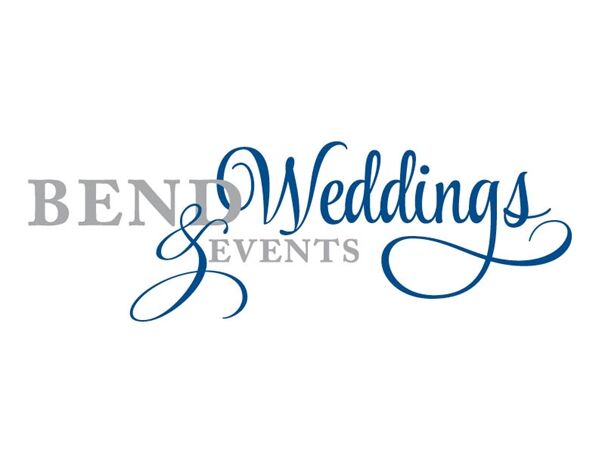 Reviewed on

10/20/2017
Jessica R
Magadalyn was an absolute gem to work with. As a bride its very frustrating when you do not get a response in a timely manner about things that are important to you regarding your wedding. She would always respond same day and would be willing to answer any questions we had. She... Read More read multiple vendor contracts and deciphered everything for us since this was a destination wedding for us. She gave great recs on vendors and worked well with all of them. We loved working with her and feel that she is the perfect addition to any wedding planning venture. Jess We would highly recommend working with Magadalyn and Bend Weddings for your wedding! We hired Magadalyn because we lived in San Diego and needed someone to help coordinate our wedding in Bend. We met with Magadalyn about a year out and worked on the rough ideas and outlines. Then over the next year we communicated back and forth to finalize everything. Bend Weddigs was our representative with all the moving part and players. Whenever we needed anything done or didn't understand a contract we sent it to Magadalyn and she helped us out. The week of we met in person again and went over everything. She had coordinated with all the other players and made sure everyone was on the same page. The day of she helped deliver items, set up the room, and then continue coordinating all the moving parts. She stayed until the very end and was very good at putting out a few small problems that popped up throughout the night. We were able to enjoy our wedding and worry very little about the behind the scene events since Magadalyn was on it! She continues to look out for our interests after the wedding as we still deal with some minor problems. The biggest advice I can give someone planning a wedding is have someone you represents your interests and knows the ins and out of wedding planning. We could not have had such an amazing wedding without Magadalyn and Bend Weddings. Zak
---
Reviewed on

10/22/2017
Julie N
I started out assuming I would not be hiring a coordinator or planner for my wedding. Once reality caught up with me and I started looking for help, Magadalyn offered so much more than the others for the price. I hired her after the first phone call and was so thankful that I... Read More did. She was invaluable leading up to the wedding with her legwork as well as giving me ideas for every little detail. When it comes to the day of and everything she did, I honestly don't think there is any way we could have done it without her. I was able to relax with my family in the morning of my wedding day while Magadalyn handled everything. I truly can not express how essential Bend Weddings and Events was to my wedding!
---
Reviewed on

10/17/2016
Marley F
Magadalyn made my day so special - she not only recommended excellent vendors and helped me immensely with planning but her presence made me so calm and she was there to solve any hiccup - and let me tell you because of her there were minimal hiccups. She's also just a good... Read More person with such a radiant fun personality. If you are getting married in bend or central Oregon she is your go to - no question about it.
---
Reviewed on

12/20/2017
Marissa M
There are not enough words to describe how absolutely incredible Magadalyn is. From helping with vendors, location, planning and last minute details, Magadalyn did not disappoint. I wasn't going to use a coordinator as I love planning and being detailed oriented is my strength... Read More but honestly, I can't imagine now how I would have pulled off a wedding, worked full time, and been so far from the location without Magadalyn. Our wedding day was so beautiful and in every way perfect. I only needed to send Magadalyn picture of what I was looking for and she found me every detail plus more! I had the most beautiful wedding and it's all thanks to Magadalyn!
---
Reviewed on

12/06/2017
Brooke B
If I could give Bend Weddings and Events 10 stars, I would. Her services are invaluable, and she fulfilled my expectations completely. I had NO STRESS the day of the wedding in regards to how the day would flow and how our plans would be executed. As for her personality, I... Read More instantly felt like she was my friend. She is warm, personable, and understanding. This is important for an anxious bride! We hired Magadalyn as a Day-of Coordinator, and she went above and beyond. From the start she took time on the phone with me for a consultation, explaining the process and what I could expect. This helped me understand how the next few months would go. During the planning process, she checked in with me frequently and readily answered any questions or concerns I had about wedding planning. While Magadalyn ALWAYS had suggestions and helpful insights, she allowed me to create a wedding I thought would best fit us and our personalities -- as opposed to adhering to "standard" practices. Her experience and advice helped me be prepared in advance for the day-of needs -- checks for vendors, lists of toast givers, descriptions of decorations, timelines, etc. The day of the wedding, it felt like there were 5 Magadalyns, because I'm not sure how she accomplished all everything we asked AND MORE with just herself -- but she did! She ensured our decorations were perfect and used her experience to enhance some of my ideas. Everything went so smoothly -- as far as I could tell!! Our guests said the same thing. There were no hiccups (that I knew of), but if there had been -- I'm certain Magadalyn would've handled it without my ever knowing. Our wedding ceremony and reception were better than I could have ever imagined! I can positively say this is 100% because we hired Magadalyn and Bend Weddings and Events for day of coordination.
---
Reviewed on

10/31/2017
Jacob S
Our beautiful day was papered and organized Magadalyn and Bend Wedding and Events. We celebrated over the course of three days at different venues. We also had friends and family fly in from around the world. Everything fell into place and came together seamlessly. A HUGE... Read More thank you to Magadalyn for making our dream celebration come true.
---
Reviewed on

10/30/2017
Kory F
I hired Bend Weddings and Events to help my mom and I the weekend of my son's Bar Mitzvah. We had done most of the planning but just needed someone there throughout the weekend to handle the details so we could enjoy ourselves. Magadalyn was amazing! We had a lot of moving... Read More parts with two separate events on two different days and she made sure everything was dialed. She went above and beyond and we were able to actually have fun while she made sure our guests enjoyed themselves. I would highly recommend her!
---
Reviewed on

10/29/2017
Heather S
Magadalyn was very organized and professional. She made our wedding day carefree! I would recommend her for sure!
---
Reviewed on

9/27/2017
Karissa W
Magadalyn is truly a talented and gifted person with her organizational skills. Her ability to execute a detailed and well thought out wedding is flawless. Magadalyn has super time management skills, which allows her to work efficiently, effectively, and quickly. She takes her... Read More time to make sure she has researched all options for each detail of our wedding. I never waited long for a response, whether it was via text, email, or phone call. She strived for perfection and to make our wedding a magical day in all regards. Magadalyn communicates with all other vendors in a professional and detailed way to be sure that all moving parts are on the same page. She made sure our wedding was a magical day! We are so thankful we had her help throughout our wedding planning, and we know others will be thankful too!
---
Reviewed on

9/22/2017
Halley T
Magadalyn and Naomi were so helpful and easy to work with! They made sure all of the details were taken care of and that everything ran smoothly. I was so glad I didn't have to worry about the timeline or coordinating all of our vendors on the day of because I knew they had... Read More it covered!
---
Reviewed on

8/14/2017
Elyss C
Magadalyn and the staff at Bend Weddings and Events were professional, efficient and an absolute pleasure to work with. Their presence made us feel confident that our wedding day would go smoothly. They made sure details were taken care of, transitions went smoothly and that all... Read More aesthetics were lovely.
---
Reviewed on

7/21/2017
Kelly C
The words I speak in this review will not be adequate to how truly amazing Magadalyn really is as a person and how amazing she is at this. If you are thinking that you cannot afford a wedding planner please trust me when I say, cut something else out, find the money, do what you... Read More have to do- just TRUST ME. YOU NEED MAGADALYN! She offers a variety of packages so even if you just do a day of planner, you will count your blessings before, during and after the wedding process. At the end of the night my husband and I looked at each other and said "how the hell would we have done this without her?" and honestly, I don't even know. The small details that are going on behind the scenes will surprise even the most organized of brides out there. Our wedding was a dream come true and Magadalyn was flawless. I am the event planner in my family and it is very hard for me to let go of the control as I need to execute everything myself and make sure it goes perfectly. For me to be on the receiving end of event planning with a professional was something truly amazing and foreign. All the little things you don't even realize are happening- the cake being set up, the room being set up, the flowers being dropped off, the ceremony site being set up, the ceremony moments flowing and being queued, the TIMELINE, the vendors being on that timeline, cleaning up, your things being delivered back to you and on and on. Magadalyn does ALL of this. You literally show up for this day and watch as magic unfolds. Even after the wedding was over, there was hiccup with one of the vendors and she just took care of it. We were blown away by her professionalism, her organization, her execution and most of all? She is just a truly lovely person. I felt at ease with her the second I met her and everyone else in my wedding party/family felt the same. I cannot fathom now that this is over how our day could have been nearly as magical and stress free without Magadalyn helping us out. THANK YOU!
---
Reviewed on

2/08/2017
Katie D
I never write reviews however I felt compelled to write this review as Magadalyn was the most professional, organized and friendly day of planner that I have ever encountered. She was on time, on top of it and went the extra mile. Not only was she all those things, on the day of... Read More the wedding I needed a steamer to steam my dress and she went to the store in the snow and dropped it off where I was getting ready before I left for first look. She also PAID for this out of her own pocket. She also picked up our piano rental and PAID for that as well (as there was a miscommunication with the vendor on payment). She picked it up and dropped it off the next day. BRIDES.....I am type A and if you are looking for someone where you can hand off everything and know it will be taken care of BOOK Magadalyn. She is affordable and worth it. You will have the best wedding day of your life because you are in good hands!
---
Reviewed on

11/16/2016
Kelley B
Pleasure to work with. Knowledgeable about the local vendors. Responds quickly.
---
Reviewed on

10/11/2016
Katie S
I was one of those brides who thought she could do anything- including planning the entire event by herself...boy was I wrong. My mom found Magadalyn and said I should look into booking her for my day. I'm so glad we did! Magadalyn gives you a checklist to keep you on track and... Read More does so much behind the scenes including comforting your nerves! I don't think one will even begin to fathom everything she is able to accomplish when you aren't looking. Needless to say she was worth every single penny we paid!! The day of my wedding everyone was willing to help set up and she wouldn't take us up on it because she had it under control and before I knew it everything was set up. She took my ideas and created something far better than I could have ever imaged. My centerpieces looked amazing as well as my sweetheart table. She is the best and you won't regret hiring her because she is detail oriented! I couldn't imagine my wedding day without her there because it went off without a hitch!!
---
Meet The Owner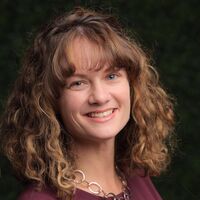 Magadalyn Hasse
I feel very fortunate to have found my calling. I love helping couples plan the details of their wedding. Growing up in small business I learned early on how important customer service and a good work ethic is. I have worn many different hats in the service industry that help me understand all the elements that take place during your wedding day. I use my knowledge and creativity to help you out every step of the way. My goal is to make the whole planning process as well as your Wedding day as carefree and enjoyable as possible.