Home

Best Photography
About this Vendor
Fine Art Wedding Photographer
Welcome! We are honored to have you here! As a husband and wife team we work in perfect harmony to provide you with an unforgettable wedding experience. Together we will tell your story by capturing the emotion of the day through subtle details, unexpected moments, and creative portraits.
Details
Destination Weddings, Online Proofing, Digital Files, Film Photography
Contact Info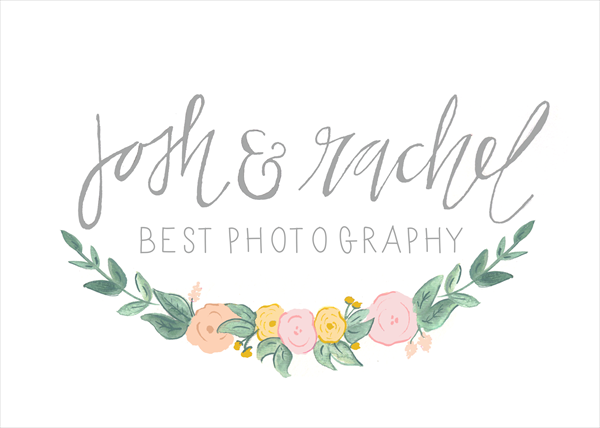 Kissimmee, FL
Serving Central Florida
The real scoop on Best Photography!
Reviewed on

10/07/2014
Daphne M
Josh and Rachel are unbelievably talented! My husband and I LOVE all of the photos they've captured for us. We constantly hear from our friends, family, and "online-mutual-friend-randoms" how great our photos are! The moment we saw Best Photography's website, we absolutely fell in love with their vision and timeless elegance. Their photos and exceptional talent stood out like a sore thumb amongst the other photographers we researched (trust me, it seemed like we researched EVERYONE in Florida!) During our engagement session, Josh and Rachel were fantastic at directing our poses and bringing out the emotion in us. They took our awkwardness and somehow created photos that showed our excitement and love. Even though I struggle with severe acne/scars, my face looked amazing in our photos thanks to a few touch ups. ;) Best Photography captured the raw emotion and beauty of our love. On our wedding day Josh and Rachel were unobtrusive and yet captured everything going on! They were very professional throughout the whole day and super friendly. We appreciated when they didn't walk up to our face or stand in the middle of the aisle during our ceremony--- it preserved the "experience" for our guests and us! When portrait time came around, Josh was somehow able to gather both my husband's and my family CLAN (100 people?) in ONE photo, in a timely manner. During the reception, they were really pleasant and alert with the events going on, never missing a beat. Of course, at the end Josh and Rachel were really efficient in organizing the sparkler exit. One really neat thing they do is post "sneak peeks" shortly after the engagement sessions/wedding day, while the excitement is still fresh. We really loved and appreciated that they posted a few photos throughout the day on their instagram and on their "best photography" facebook account for our friends and family to see. ☺ We simply adore Josh and Rachel. They're warm, friendly, and so easy to work with. They truly went the extra mile with our engagement photos and an extra hundred or so on our wedding day!! My husband and I can't imagine having ANY OTHER photographer. Josh and Rachel were really accessible and often only a text message away. We highly recommend them to ANY bride! Just remember the ONLY tangible investment/experience you have from your wedding day are your photos/video. Best Photography is so amazing! WORTH. EVERY. PENNY! P.S. – Let's be real, any business that has to use any sort of "quality adjective" in their business name usually has "sketchy" written all over it. (i.e. "Bob's AMAZING Sausages" "Amazing NY Fashion" "Delicious Food") So, just in case you're as skeptical as I was, have no worries. "Best" is their last name and thank goodness they can live up to it! They truly are the BEST! ;-)
---
My incredible photographers
Reviewed on

11/13/2013
yaneisy h
After searching for what seemed like weeks for the perfect photographers, I stumbled upon Bestphotographyfl and fell in love with their unique and personal photography style ( and their reasonable prices). After speaking with Josh and Rachel I knew they would fit my wedding style perfectly. I immediately booked an engagement shoot, and my wedding date because they book quick; meeting this lovely couple bring all the excitement back into your life about getting engaged and married. They are so in tune with their work and made us feel so secure and relaxed during our very 'cold' engagement shoot. Im a very detailed person and non of my request were taken lightly, instead Josh and Rachel were super excited and willing to go the extra mile. Nevertheless our engagement pictures came back quickly and very well done. We just had our wedding this weekend, and I can honestly say that Josh and Rachel made that day run very smoothly and made me feel so relaxed in such a chaotic day. As a bride you want people around you that will reassure you and make you feel like your in your own little world with your husband. This is how this sweet and hard working couple made me feel on one of the most incredible days of my life...So thank you Josh and Rachel for being so great at what you do :)
---
AMAZING!!!
Reviewed on

6/07/2013
Kristina S
Josh and Rachel are absolutely amazing!! They did a phenomenal job on both our engagement pictures and wedding photos. My husband is one of those men who hates getting pictures taken because he's never sure how to stand or pose. However, Josh and Rachel made him feel completely comfortable and at ease, let him be goofy, and gave us great direction on posing. It was a piece of cake! We didn't have to think of a single pose or idea ourselves, they were full of them! They are so talented and fun to work with. I highly recommend them to anyone who needs a photographer for their event. You cannot go wrong with Best Photography!
---
Love them!
Reviewed on

2/27/2014
Katye M
Josh and Rachel are simply amazing! It was such a pleasure working with them and we couldn't have asked for better photographers for our big day! They are creative, down to earth and extremely talented. They truly have an eye for the best lighting and scenery! It was such a great decision going with the first look, it was such a special moment for the two of us. My husband and I both love taking pictures no matter what the occasion, so for our wedding it was important to us that we capture all of the love that surrounded us that day. We definitely got what we wanted and so much more! We will cherish these beautiful photos for the rest of our lives! You won't go wrong with these two, they are such a wonderful duo.
---
Best Photography
Reviewed on

12/04/2013
colin b
Josh and Rachel were amazing! We worked with them on multiple occasions and every time they were professional, fun, and energetic! All of our pictures came out better than we had hoped and for the level of skill they both posses, you cant find a better deal! Everybody at our wedding was saying how wonderful the photographers were because of how they were there at the right moments but never felt like they were distracting from the moment. Can't say enough wonderful things about the Best's. You could never go wrong with these two. Colin Burke
---
They are truly Amazing!!!!
Reviewed on

9/04/2013
Zaira A
Josh and Rachel completely LOVE THEM!! They were extremely professional and always on time. We took our engagement picture with them, they edit them very quickly and outstanding quality of work and professionalism . Everybody was in love with our engagement pictures. The always maintain communication through our wedding planning, if we had any questions they were very prompt replying. The day of the wedding they took so many picture throughout the ceremony and reception. They were always coming up with amazing photo ideas to catch the mood of the celebration. If we had any special request for a picture, they were very attentive to what we wanted. They were super sweet and very calming, which it completely relax me and my husband while taking the pictures. Going from the fact that my husband is very camera shy, they made him feel comfortable while taking the pictures. I highly recommend them!!
---
The Best!
Reviewed on

8/27/2013
David S
We highly recommend Best Photography. Josh and Rachel are so patient and professional. I knew that I didn't want the traditional full day photo package and they were able to work with us to come with a package that met our budget. I love their natural, whimsy style. They were patient with us and our guests all wanting to take lots of pictures. :) I think choosing who is going to capture your big day with photographs is one of the most important decisions you'll make while planning your wedding and I'm so thrilled with chose Best Photography!
---
Mother of the bride
Reviewed on

7/26/2013
Michelle B
Josh and Rachel Best are an awesome and effective team at capturing your memories in a beautiful way! My daughter and her groom were so pleased with the pictures. We were all pleased! They just know how to work the light and the angles to give a perfect picture. As the mother of the bride, I really appreciated how easy they were to work with. We had 2 toddlers in our bridal party (my grand sons from my oldest daughter). The young boys were tired and were very difficult to photograph. But Josh and Rachel helped us. They rearranged the order of the pictures, photographed them first and helped us to be able to get them on their way. We actually got a few great shots with them. I'm thankful for the flexibility and professionalism of Josh and Rachel. This wedding was a wonderful day in our family! We feel we will be able to re-live it every time we look through the pictures.....thanks to Best Photography. They are kind, real people and we thoroughly enjoyed our experience with them And Rachel's chocolate chip cookies are to die for. :)
---
amazing to work with
Reviewed on

7/07/2013
Sonja C
Josh and Rachel are great to work with and very talented! Absolutely love their work. I would highly recommend doing the Engagement shoot with them prior to the wedding, so you can get to know them. You will be nervous and anxious on your wedding day, and working with two people you already know helps making it so much easier :)
---
Very talented husband and wife team!
Reviewed on

5/21/2013
Megan M
Josh and Rachel Best of Best Photography did an amazing job with the photography for our wedding. Both my husband and I commented that they were very easy to be around, and made you feel very comfortable and trusting in their photography skills. It was very easy to see that they were confidant in their work and knowledgeable in photography. Best photography is amazingly talented and their rates are quite reasonable compared to other photographers who charge much more and are less talented.
---
Our Wedding
Reviewed on

4/24/2013
Amber L
We loved having Josh & Rachel photograph our wedding! They are absolutely wonderful at what they do! They are very sweet and easy going! I wouldn't have chosen anyone else for our special day! Thank you both a ton! We can't wait to see all the images!
---
Creative, talented, professional……..
Reviewed on

3/08/2013
Rachel L
Josh & Rachel have to be two of the most kind heart, creative, talented, professional, understanding, down to earth, friendly, and outgoing people my husband and I have ever met. I decided on them when our original photographer (who was a friend of my mom's) gave us her shocking prices. I was so blessed that they still had our wedding date open at such late notice. When I went to have our first meeting with Josh I felt very comfortable like I had known him for years, which to me is very important because if you don't feel comfortable with your photographers then it will show in your pictures. He listened to everything I wanted and understood the feel I was trying to get in our pictures. The day of our wedding they showed up 5 minutes early to make sure they started right on time. They took pictures of very little detail from my ring, to my earrings, to my bible, to the old coin in my shoe. Josh even jumped a fence with my husband and I (in my wedding dress and shoes lol) just to get a picture with the horse that I wanted. Talk about decided to the client. Josh and Rachel are around the same age as my husband & I (24-30) which I feel gives them more of an upper hand then most older photographers that have been doing this for years. Most photographers stick to the classic posses and don't stray into the more fun unique photos you see on pinterest. Josh and Rachel knew exactly what I was talking about when I referred to a picture I had seen on pinterest. I am beyond excited to see our pictures (like most brides). I can't thank you guys enough for everything. You went above and beyond what I even imagined. Charlie & I even decided that we will be calling you again soon to take our family pictures.
---
Wedding
Reviewed on

1/15/2013
Best photography was energized, attentive, and skilled. I felt like I could relax and enjoy the day knowing that they were going to get the shots I wanted and capture the memories of one of the most important days of my life.
---
BEST wedding photographer
Reviewed on

12/31/2012
eunice c
Best photography takes quality photos that you can trust. Having a photography background myself, I was very picky in choosing a photographer. I went through numerous phone calls, meet ups, checking portfolios but still had a hard time finding the perfect wedding photographer for our wedding. But going through their website once, I knew that they are the one and hired them right away after one email. They exceeded our expectations in our engagement photos and we can't wait to see our wedding photos! They are awesome and truly talented photographers (they really know what they are doing) and great to work with!
---
AMAZING!
Reviewed on

12/15/2012
Elizabeth B
We are SO thankful we chose Best Photography as the photographers for our wedding!! Josh and Rachel are amazingly kind people and brilliantly creative photographers. We did both our engagement and wedding pictures with them, and we are so happy with both sets of photos. They do an amazing job of capturing priceless moments, without making it look artificial, and taking care of couple's personal wants/needs. They were able to get my husband and I, who are not photogenic in the least bit, to actually look normal in pictures. They got amazing and hilarious pictures from the dancing part of the reception, and though they were in the action, they did not get awkwardly in the way once. We've had COUNTLESS compliments on our wedding and engagement photos. They're extremely well-priced for the high quality of photos they produce. I highly suggest Best Photography as your wedding photographers!
---
Best Photography is awesome!
Reviewed on

12/04/2012
Kyra M
Josh and Rachel really blew me away with the stunning pictures they took of our engagement session and the sneak peak picture I've seen from the wedding. I can't wait to see the rest! They are really easy to work with and took some really creative shots, especially with the lighting in our sunrise engagement shoot. I highly recommend them!
---
The Best!
Reviewed on

10/30/2012
Amanda G
Josh and Rachel Best are fantastic! When first looking at photographers for our wedding, we immediately were drawn to Best Photography. We were not disappointed once throughout the whole process. They were accommodating and professional, and we never worried once about the photos. Our engagement photo session went smoothly and was an enjoyable experience. They had great suggestions, and are truly a great team. Our wedding day went great, as well! We had fun while shooting the pictures, and the photos we are seen thus far look amazing! I cannot wait to see all of them, and am confident they caught every shot. I would absolutely 100% recommend Josh and Rachel Best to anyone looking for fun, professional, outstanding photographers!
---
Best Photography - Amazing
Reviewed on

10/27/2012
Rebecca H
Best Photography has proved to be amazing. I've previously worked with several professional photographers and Best Photography has proven to be Best! They were on time at the wedding, very pleasant, great ideas, and all around great people. All my guests have raved about them and can't wait to see pictures. I highly recommend them to anyone!
---
They are the BEST!!
Reviewed on

10/26/2012
Shannon B
Our wedding was photographed by Best Photography on October 6, 2012. We also had the pleasure of doing an engagement session with them. Quite simply put, they are the BEST! They definitely live up to their name. They were very nice to work with as they were friendly and professional. They are a husband and wife photography team so they work well together to get the best shots. I have loved all the work I've seen from them. We have not received our pictures from the wedding, but from the sneak peak and our engagement pictures I can say they provide stunning quality photos. Their photographs are always amazing! I have always loved photography, so photography was one of the most important aspects for my wedding. Photographs last a lifetime, so selecting the right photographer to capture our special moments was crucial. I am so happy we went with Best Photography. If you are in search for a photographer for your big day, I would recommend Best Photography!
---
Best Photography - Truly the Best!
Reviewed on

10/25/2012
Lindsay C
Best Photography did an amazing job capturing the special moments of our big day. We love every one of our photos and couldn't have asked for anything better! Josh and Rachel Best are passionate and professional, and it would be a mistake for you to not hire them for your wedding.
---
Impressed!
Reviewed on

10/18/2012
Amanda
When my husband and I first discussed the photography for our big day, we decided that this was the most important part for us. After countless hours of searching, we finally stumbled upon Best Photography and we're so glad we did! Josh and Rachel have truly amazing photographs and the best prices for that type of quality! We just got a glimpse of one of MANY pictures they took and we were not disappointed! It was beautiful! We can't wait to see the rest! Our guests we're also impressed by how much coverage they got. They were everywhere! There was not a moment they missed! We got exactly what we wanted, they made it easy and were extremely professional! We will be definitely be using them again!
---
The best of the best!!
Reviewed on

10/16/2012
Rachael S
Let me just say, I wish I found best photography when I got married!! But I am so happy I have found them now for my daughter, (and future kids) pictures, they are SOOOO patient, flexible and overall fun to be around! I immediately got my sister to book them upon her seeing their work for her engagement and wedding AND trash the dress! And when she met them it sealed the deal! You just can't beat the best! Affordable, flexible and AMAZING work! I could go on forever.... Thanks best photography!
---
Their name says it all!!!
Reviewed on

9/30/2012
Ashley H
So to put it plain and simple, photography was the MOST important thing to me at my wedding. It is the part of the wedding that you will be able to keep forever and cherish. Therefore, I was not just going to go with any Joe Schmoe photographer. I knew of the Bests and their work, and immediately wanted them! They were more than willing to come up to NY to shoot our wedding. They were so easy to work with and had such great ideas! They really caught the moments that captured my husband's and my personalities! They have a great mixture of the "posed" shots that everyone wants with their families, and the candid, natural ones that are obviously desired! Their editing style is impeccable and extraordinary! People continue to compliment their work and the photos, and I even have some bride friends who are VERY jealous! I would hands-down recommend the Bests to anyone looking for the perfect photographers!!!
---
Elegant and Professional!
Reviewed on

9/28/2012
T G
I assisted Josh and Rachel Best with there photography work over their past few wedding events. They were so enjoyable to be around!!! They were so comfortable and polite to each bride and groom, and their families, and it just made everything go so smoothly and elegantly, which shows so well in their pictures!! I will definitely be using them for my future wedding, and I hope that any couple considering Best Photography will at the very least meet with them to solidify with confidence their decision in booking them!!
---
BEST CHOICE I MADE MY WHOLE WEDDING!
Reviewed on

9/14/2012
Stephanie R
When I began planning my wedding I informed my then fiancee that photography was the most important thing for me. I searched countless photographers and reviews, finally I found Josh and Rachel. They were the best price available and the best quality!! They drove from Orlando to Tampa just for my big day and my guests could not stop raving about how on top of things they were. Nothing ever goes the way you planned and out of my entire wedding I can definitely say I got exactly what I wanted as far as photography. DONT LOOK AROUND! CHOOSE JOSH AND RACHEL NOW!!!
---
Send Message