Home

BG Productions Photography and Videography
About this Vendor
Unique Photos and Video for Unique Couples!
A Funky, and Dynamic Philadelphia husband and wife team who specializes in weddings photography and videography for creative people. Al and I both have years of experience as professional photographers and/or videographers. We offer a cool and unique approach to capturing your wedding.
Details
Second Shooter Available, Photo + Video
Contact Info

3128 N 35th Street, Philadelphia, PA
The Best Wedding Decision You Will Make
Reviewed on

7/01/2014
Nicole D
This was by far the best best decision my husband and I made for our wedding. We used Cat & Al for engagement and wedding photography, video of the wedding day, photo booth and I also did a boudoir shoot for my husband with Cat. Their work is impeccable, they are incredibly professional and also some wonderful wonderful people. They are warm, inviting, energetic and invested in what they do. Our pictures came out amazing and I can't wait to see the video! I'd also strongly recommend the photo booth if you are thinking of going that route. In my opinion, it was great to a have a photo booth that could accommodate large groups instead of those small carnival ones that take crappy pictures. My guests LOVED the photo booth and it was great to see everyone get silly.
---
If you want the best...you've found it!
Reviewed on

8/07/2013
Gina S
If you are reading this review, it means that you are considering using Cat & Al to capture your big day and all I can say about that is...BOOK THEM NOW! Stop everything you are doing and contact them to make sure they are available for your date. Seriously, look no further...whether hours upon hours of wedding research or a fabulous twist of fate brought you to the BG Productions page, you had better get on your knees and thank your lucky stars/guardian angels/psychic friends/awesome Googling skills because you will NEVER again find a team quite like Cat & Al. If you were hoping to have outstanding, hard-working, professional, friendly, visionary and supportive vendors on your side, you are in the right place. My husband found BG Productions online after my "dream" photographer quoted us with an outrageous price for photography and videography. This vendor was not helpful and offered us a "junior photographer" and about two hours of services for our budget along with a "not my problem" attitude. That is why BG will forever remain my knights in shining armor for treating us with respect and providing an insane level of personalized quality service. We booked an engagement session, photography, and videography with Cat & Al and let me tell you - there is no price you can put on feeling comfortable and confident with the people you have chosen to record the best day of your life. Meeting Cat & Al during our e-session in NYC was like being with old friends. They put us at ease immediately and had us try things that really reflected our fun-loving personalities. Most importantly, the e-session confirmed what I had known all along...Cat & Al truly were "the ones" (swoon). On the day of our wedding, their knowledge and positive attitudes kept the entire wedding alive and on track. In fact, our second shooter, Colleen, quite literally saved the day when she bustled my dress!!! WHAT?! Yes, with the help of Cat and Colleen I was able to actually attend my reception rather than sit in a hotel room for the rest of the evening transforming into the bridezilla of my nightmares. I will never forget Cat saying, "Why didn't someone come and get us sooner?!" And I thought, I wish I would have but who knew a photographer could bustle! They are wedding superheroes...period. They are always on your side and will do anything necessary to provide you with what you deserve - the best. Fast forward to a short time later and we have our photos, video teaser, and full Blu-ray video...we are over the moon IN LOVE with our wedding images. Seeing our family, friends, and each of our wedding details made the happiness and joy of that day come flooding back to our hearts. Now, how Al Green does not have shelves upon shelves of awards for the amazingly wonderful breathtaking marvelous work that he does is beyond me. Our wedding teaser and video was remarkable. We laughed. We cried. We had permanent smiles for WEEKS. I also can't tell you how much the little things really added up. The care package we received from them shortly before our wedding was such a lovely gesture and the time and thought they put into packaging their work is meticulous and catered to a couple's personality so perfectly. Do not expect service like theirs from every photographer because I can guarantee you will be let down. I honestly can't say enough good things about these two incredible people except that I am grateful we found them and are so excited to work with them again.
---
Above and Beyond!
Reviewed on

11/02/2012
Rachael B
I have said it a million times... BG Productions was THE BEST decision we made when it came to our wedding! From our very first sit down with BG we knew they would take care of us. I really tried to do as much as possible for our wedding to save money but the one thing I was adamant about was great pictures. I couldn't help but worry because it seemed like the only thing I really couldn't do myself, at all! BG knew exactly how I felt, which is why they took time to get to know us, asked us all the right questions, and most importantly made sure they knew exactly what we were looking for in our wedding photo's. I have never witnessed a team like BG work so well together. They compliment each other so well in their creativity and expertise. They are always sharing their thoughts as the shoot is going on to make sure they are both capturing the best shots. After our engagement shots were revealed, I knew we had nothing to worry about and they knew exactly what we wanted. From beginning to end they were amazing and the results were far above and beyond what we had imagined. We love BG Productions and so does our family! We recommend BG to anyone that is looking for THE PERFECT picture. We will definitely be life-long clients of theirs!!!!
---
Reviewed on

8/02/2015
Sean M
Cathie and Al are extremely knowledgeable about photography in the city of Philadelphia!! In addition to being fantastic photographers that take truly unique and beautiful photos, they made sure we were able to get a permit for one of the historic buildings in Philadelphia to ensure that we captured the city's beauty in our photography. They make sure you keep to the wedding schedule but are also flexible to make sure you get all of the shots you want! I cannot say more about how much fun they are to work with and how much I've loved the photos I've seen so far! I cannot wait to see our video either!! I'd very highly recommend Cathie and Al for any photography and videography needs!
---
Wonderful! Loved them!
Reviewed on

7/20/2015
Jaryn F
Perfect! We loved everything! We booked both photography and videography through them. The photographs are so beautiful. My husband and I are not the most photogenic and were also quite awkward but they somehow made us look like a million bucks! I can't wait to see all of the photos and the video but from what I've already seen they will be fabulous!
---
SIMPLY THE BEST
Reviewed on

4/28/2015
Alyssa G
My fiance' and I had so much fun doing our engagement photos yesterday with BG Productions . Cathie is a true artist and we are so blessed to have found her and Al. If you are looking for true art to be made from your love- then you've found your photographer and videographer. They are are truly passionate about their work and love of people! I can't get over how beautiful our sneak peaks are and how truly lucky we are to have them be a part of our journey. They have been the easiest and best choice we have made in the planning of our wedding. They left us inspired, empowered, and even more in love with each other after our session. We can not wait until our wedding now! Thank you thank you thank you!
---
Cathie and Al were a great find
Reviewed on

4/20/2015
Christopher D
My fiancee and I were planning an informal, low-key wedding and we were looking for a photographer who would be in tune with the vibe of what we had in mind. BG Productions came recommended by a friend. We held an initial get-to-know-you teleconference with Cathie and Al and by the end of that meeting, we were confident we'd found the right photographers for us. During the planning process, Cathie and Al were very helpful and offered their experience with weddings as a resource beyond just taking pictures. We were throwing an additional challenge at our photographers - we realized that our venue would be in the middle of large construction project, with visually intrusive equipment all over. Cathie was smart enough to scope out the grounds with us beforehand to make a plan for composing pictures that worked around the construction issue and make certain we got all the shots we wanted. Both Cathie and Al were friendly and pleasant throughout our planning process. By the time we got to the big day, it felt more like we had two additional guests than anything else. But make no mistake, these guys are pros. The after-ceremony photo shoot went smoothly. We got beautiful portraits of my wife and me with and without our families, but our photographers never seemed demanding or tried to push us into anything that felt out of character. And their unposed shots of the ceremony and reception captured some moments exquisitely. After seeing the photos Cathie and Al took at our wedding, we can wholeheartedly recommend BG Productions to anyone looking for a photography team that is a joy to work with and produces great results.
---
Professionals with Class and Sass!
Reviewed on

11/06/2014
Jaime N
I can't rave enough about our experience with Cat and Al as our photographers. When you hire them for your wedding, you will be entering into more than just a contract - you will be starting a relationship. From the first time I stumbled upon their website and saw the creativity and diversity in their shots, to meeting them for the first time in their home prior to deciding anything for sure, to the walk through weeks before the wedding, and finally to the big day, they were always personable, fun, organized, trustworthy, and above all, fantastic photographers. They know their stuff. And they have the confidence and experience to be sure you always feel like you're the most important part of your day while they're getting the job done. My friends and family had so many compliments about them and guests very much appreciated that Cat and Al would jump in and take professional shots with them as they were trying to master their own bridal selfies. I was so happy that they were a part of our special day, and I can't wait to see all of the final pictures! Al even helped my sons with their ties. So cute! The mini album was already with every penny! Love these two!
---
Best Day Of My Life
Reviewed on

10/25/2014
rian c
I was married August 6 2011.still to this day I have several people who attended my wedding comment and gush on how beautiful my photos and video were produced.how the documents we're set to me were with A letter and a pack of popcorn so that I and my husband could relive the moment all over together again.the amount of love in emotion that Cathie and Al put into their work shows.everything was intimate and yet so subtle that precious moments that we would have missed were captured I recently had a friend of mine that I had not spoken to for several years contact me just for their information.anytime the anyone has any sort of event I always recommend them.they accommodated all my request and we're very knowledgeable about their craft.you can tell that this isn't just a job this is something that they give a hundred and ten percent in they are just as invested as the people receiving the services.I am very happy and think very fondly of them even after all this time.I would recommend them time and time again.
---
Amazing Photo and Video Team - You won't regret it!
Reviewed on

10/23/2014
Chrissy B
Cat and Al were such a pleasure to work with from day one. We did a walkthrough about 6 weeks in advance and this helped us work out all the kinks so that nothing would go wrong on our actual wedding day. It was so helpful that they did this with us as many other photographers we looked at did not offer this. Even in the days leading up to the wedding, Cat commiserated with me over my concerns about the weather. She acted more like a friend than a vendor! When our wedding day finally rolled around, we didn't worry about any of the details because we knew we were in great hands and they would take care of all the details we just didn't have time to worry about. They truly were fantastic in every way, shape and form. They kept others from interfering in the shots and they were patient with our bridal party. When it came time for family pictures, Cat even picked up and held my little dog while she was taking some of the shots! Talk about dedication. After the ceremony, Cat also helped me take out my veil and fix my hair and they made sure our guests gave me and my new husband a few minutes of alone time. They both have such chill and down to earth personalities. They got along with everyone and absolutely everyone loved them! Thank you guys for going so above and beyond for us! You made our day so much less stressful and truly unforgettable. I haven't seen any of the video yet but OMG THE PICTURES!!! They are sooo beautiful and we can't wait to get them printed and blown up on our walls. If you are looking for a photo video team that will really blow you away, then look no further than BG. They know what they are doing and will not disappoint!
---
Amazing!
Reviewed on

10/23/2014
Megan Y
Cat and Al were amazing!!!! The photos are fantastic and they got every shot I wanted and didn't even know I wanted! So glad we added the video - it was beautifully done and we love watching it again and again. The day goes so quick - the video helped me to remember it all! Everyone at the wedding comments all the time about how amazing the photos are and how much they loved Cat and Al!
---
THE BEST!
Reviewed on

9/30/2014
Victoria G
I don't even know where to start with a review for BG Productions, besides they are the BEST AT EVERYTHING! Not only were they our awesome wedding photographers, but they have become our friends. They became my assistant wedding planners, therapists, etc!!! Every detail that they see for photography is amazing. I got so many compliments throughout the wedding day of how awesome and on point our family and friends thought they were! They are totally present throughout the wedding process and their jobs never stop. Cat & Al go SO above and beyond for all of their clients that it is evident how much they care about every single person they do business with. I could ramble on and on forever about how great they are, but you can see why within the first 5 minutes of meeting them! My MOH & her fiance and two of our other friends are using them too for their weddings! (even a few couples at the wedding said they wanted to use them too when the time came!!) WE LOVE CAT & AL!!!!!! PS- get photography, videography AND the Photo Booth!!! You won't be sorry!!
---
Fantastic Photographers!
Reviewed on

8/23/2014
Kelly W
We are so happy that we chose BG as our wedding photographers. From the first email, Cathie was so attentive and ready to answer any question that we had. She and Matt met us at our reception site about a month before our reception for a walk through. She developed a plan so that our whole day would run smoothly. On the day of our wedding, their creativity and vision were evident. She even knew how to get the bride to relax! Her suggestion of the Horticulture Center for pictures after the ceremony was perfect! She knew all the right spots to visit to capture the perfect shots! The sunset shots during the reception are totally amazing! We are so impressed with just our sneak peak. We can't wait until we get to see the rest!
---
Worth the price
Reviewed on

6/07/2014
Monica M
BG productions was the best decision we made for our wedding. The company is a husband and wife and they treat you like you are their only client. They really listened to what we wanted and our style was clearly reflected in the pictures. The price is a little high, but it was worth every penny. I had no worries about the pictures and the video. I knew they had it all under control. And Cathie and Al are awesome people to hang out with too. Becoming one of their clients is like becoming part of their family (cheesy, I know, but it's true)! I would recommend BG Productions to anyone and everyone!
---
Gorgeous photos!
Reviewed on

6/05/2014
Megan F
We just got our photos back, and I can honestly say that I could not be happier. The photos are GORGEOUS! Not only that, but Cathie really listened to the kind of aesthetic I wanted: candid, ethereal, whimsical. Also, the beginning of my wedding day was a bit stressful because of family stuff, but lucky for us, Al is the king of interpersonal relationships. My bridesmaids kept telling me afterwards how amazing he was at keeping the peace, always being positive, and just generally being a sweetheart! I would totally recommend BG.
---
Philadelphia winter wedding
Reviewed on

1/22/2014
ashley s
From the moment we saw their website we knew we wanted them to capture our wedding. Then after meeting them we knew that we HAD to have them! Cat and Al compliment one another so well. They are laid back while still being on top of anything and everything. They are personable but also let your own personalities shine through your images, not theirs. They were always professional and exceeded our expectations many times over. We are in love with our images and can't wait to keep seeing them displayed in our home forever! Highly recommend this dynamic duo!
---
HIRING BG WAS THE BEST DECISION WE MADE FOR OUR WEDDING
Reviewed on

12/06/2013
Rebecca R
Al and Cathie aren't just amazing photographers, they are amazing people. Yes, their photos are drop-dead gorgeous, but they also made so many good suggestions about things to include (or not include) in the wedding and really contributed to the festive atmosphere. They really got us as a couple, and their photos really let our personalities (and those of our guests) shine through. There are no words for how beautiful their photos are, but it was also their energy and dedication as people that made them a joy to work with. When hiring a photographer remember that you've got to spend all day with these people, so you really want people who are not just competent, but also confidants. Al and Cathie were that for us.
---
Our 11/9/13 Wedding!
Reviewed on

11/21/2013
Shelly
My Husband and I have used BG Productions for our engagement photos, a family session, and our Wedding. We were just married on November 9th, 2013. From the first time I heard of BG Productions, to the time I saw their work, to the first time we met them, to every email I sent to them, and to our Wedding Day..they have been AMAZING!!! I searched for photographers for months trying to find the right one, my Husband thought I was crazy for putting so much though into who we wanted. But once we met Cathie and Al from BG, we both fell in love. They have awesome personalities and are extremely talented. Cathie and Al are the BEST PHOTOGRAPHERS we've ever met. No detail is missed and they work together so well always pointing out to the other little things. Booking BG Productions was the best wedding planning decision we made. Some vendors can be flakey and stress you out, BG never once made me stress. BG Productions are our lifetime photographers! Cathie and Al are such an amazing, fun, friendly, and talented power couple!
---
LOVE CAT AND AL!!!!!!!!
Reviewed on

8/23/2013
Sarah H
My husband Matt and I can't say enough about BG Productions and Cat and Al! From the moment we met them, they were like part of the family. They went above and beyond, sending us little notes and gifts and words of encouragement that our day would be perfect and constant reassurance that they would help us out with whatever we needed! They were so fun to work with and took the most artful and poignant pictures that fully captured our wedding day. Cat made sure to focus on all of the tiny and meaningful details of the day while keeping everyone organized and focused (not an easy task with our family and friends!) Al was available for whatever else we needed--getting our puppy to pose and look his best in all our pics, making sure to get the pictures of the groom/groomsmen getting ready while Cat was with the ladies, making sure wires and other "background" things weren't in the way in pictures and even disposing of a dead mouse we discovered (Superman Al!). They both joined in with our celebrating for dancing and fun. The very next day, we were able to relive our wedding through a "mini" album of over 100 pictures already edited and posted for our enjoyment. Is is obvious that Cat and Al love their job and they go above and beyond to make that passion come through in their work. Yay BG Productions! We love you guys! Love: Sarah, Matt and ARCHER (woof!)
---
Wonderful photo duo!
Reviewed on

8/02/2013
Megan Y
We were so lucky to have Cathie and Al photograph/video our wedding. They are an AMAZING duo and extremely talented. Most of all, they are genuinely awesome people. They captured all of the important moments with ease, and the entire family/wedding party photo session was stress-free and extremely efficient. Our photos are beautiful. More than any other vendor, BG Productions helped us nail down the timing of our entire day. On our first in-person meeting, they sat down with us and voluntarily helped us think through the schedule of events until we had everything worked out. We left that meeting incredibly excited, and also incredibly relieved to have finalized a task that had been causing us a huge headache. As a couple who was planning a weird wedding (steampunk themed), it was fantastic to have a photography team who not only understood the theme, but loves steampunk. Cathie and Al came in costume, so they fit right in with everyone at the wedding. We've had so many of our guests comment on how fantastic they were, and how much fun they were to have at the wedding. Would highly recommend BG Productions to anyone!
---
Absolute BEST ever
Reviewed on

7/26/2013
Sarah D
From the very first moment I met Cat, I knew BG productions would be a great fit for our wedding. Down to earth, funny, friendly, and overall great to be around. Throughout the entire process, she checked in with us frequently to make sure we were happy and comfortable with how things were going. When you're looking for an opinion, you get an open and honest one and yet always respectful and considerate. Your needs are always put first. We decided halfway through our planning year that we wanted to add video and we are soooo happy we did. Al is simply wonderful! And Cat and Al truly make an amazing team together. We can't imagine one without the other. The day of the wedding, they work hard to get the best job done but they know how to have a good time doing it. They go above and beyond. Cat even helped get me into my dress and help work on repairing my broken earrings! The work itself is gorgeous. They have great eyes. They know how to catch the best moments and will do whatever it takes to make it happen. Lora who helped out that day was also great! She helped catch a number of beautiful moments and was a joy to work with as well. Cat posted a picture of my dad and I before 24 hours had passed and an entire mini album within 2-3 days. So awesome seeing those moments while you're still riding high from the day's events. Words can't do them justice (and certainly not the amount allowed in this review). I would recommend BG over and over and over again.
---
Kimberly and Martelle Pitts
Reviewed on

7/24/2013
Kimberly H
We met BG Productions while touring our venue at an open house. We fell in love with their unique vibe and awesome work. We immediately booked them before even booking our venue! Both my husband and I are in the wedding industry and have never seen such amazing work! We booked them for not only our wedding but our engagement shoot, family shoot, Christmas photos, and a boudoir session. We were blown away at their fast responses to emails and calls, lending ideas to make our vision come true and the fast turn around time to see our amazing photos and videos! There's not a day that goes by where someone doesn't our photos on social media and raves about how amazing the photos are! Not only are they amazing at what they do but they truly have become a part of our family over the past year and a half. We feel such a bond with them like we have known them forever. They are so down to earth and personable and they make you feel like you have been friends forever. I can't stress how awesome this team is. My dream was to have our wedding pictures taken on a carousel. We originally planned to have our wedding in Atlantic City and take pictures on the boardwalk. Being that my Grandmother is elderly and couldn't travel Cat and Al (BG Productions) went to the moon and back to make it possible for us to get our pictures on a carousel in center city Philadelphia once the park was closed down! I can't explain how amazing it was to have our photographer/videographer fulfill our wedding dreams! The sneak peak of our wedding photos were amazing in which they allowed us to see at least 20 edited pictures the following day, we can't imagine how amazing all of the hundreds of other photos look like! If your looking for unique, fun, retro, modern, elegant, amazing wedding photos/video, look no further! BG productions is amazing at what they do and we were so honored to have them capture our day! Best money I have ever spent in my lifetime. We were so blessed to have them be a part of our day and more importantly our family! We love you guys so much!
---
I wish I had more space to write...
Reviewed on

7/22/2013
Adela D
Where do I even begin? My wedding planning process was anything but typical or easy. My mom was diagnosed with a rare cancer right as my husband and I were engaged and she insisted that we go forward with our plans. That made things extremely difficult and emotional for me, and I ended up doing everything on my own. I had no idea where to begin with anything and cried from stress frequently. Luckily my friend got married on NYE and BG productions did her photos and video. I absolutely fell in love with Cat and Al's enthusiasm, skills, and what seemed to be "undercover" photography. So my choice seemed obvious. We booked them shortly thereafter. I emailed Cat several times throughout the process and she always responded immediately and always with extremely helpful tips and advice. Because my husband and I live far away we didn't actually get to meet Cat and Al until 2 months before the wedding and all I can say is that I wish we could have done so sooner. I felt like they were are life long friends and they both eased my nerves in a way I cannot describe. After that meeting I actually felt like things were coming together. Then came wedding day. Well let me tell you Cat (and Al) saved me. They walked in the door as I was getting my hair and make up done which must have been fate because I started balling when I saw my hair. It was far from what I wanted. Cat came up to me and hugged me and encouraged me like she was my mother or sister. And Al told me how beautiful I looked after the hairstylist fixed my hair, which seems mundane but made me feel so secure. To top it all off, my mom loved them both. She and Cat hit it off talking about all the heirlooms and antiques at the house. My mom is still raving! We had such a great time laughing, crying, and dancing together with Cat and Al and I just wish we could hang out again!!! Maybe I will just do another photo shoot :) I cannot thank BG Productions enough and I highly recommend them!!
---
BG PRODUCTIONS-best decision ever made!
Reviewed on

7/18/2013
Sarah A
Cat and Al are amazing! We were so thank you to them for celebrating our special day with us. Not only are the photos absolutely beautiful, but their presence at the wedding made the day more enjoyable.The pair have a unique way of being there at all the right times to capture the most important moments with the candid shots. As we are certainly not models, they were able to direct us and make us feel comfortable being the center of attention. Throughout the entire process BG Production's positivity and glowing personalities were always on display. The passion for their work is tangible. From day one, when we met Cat and Al they made us feel at ease. It was like we were old friends. Meeting a couple that we had such similarities with and such a touching love story was refreshing. Throughout the pre-wedding process BG Productions were always available to answer any questions that we had and always responded within a few hours. Their reliability and professionalism was greatly appreciated. The morning of the wedding, BG Productions were the first two people on site. Being early was on time for Cat and Al and we can't tell you how much we appreciated that. As we knew we would get emotional, we asked for some of the photos of the two of us to be taken prior to the ceremony, which the two were more than willing to accommodate. It was amazing to see how BG Productions worked side by side and used the various items: the dress, shoes, bouquet, and rings. They always knew the perfect location for each shot to create an amazing look. When we had our "first look," everyone was in position to capture that once in a lifetime moment. The feelings we had at that moment will never be forgotten and now we have the perfect photo and video to serve as a constant reminder of our love for one another. As we wanted to incorporate our dog, Cat and Al knew just how to get her attention – making a rambunctious dog look like a pro. During the reception not only did they take wonderful candid shots but participated in the various games and activities we had which only further displayed their fun-loving spirits. Cat and Al not only concerned with their work, but always took the time to make sure we were enjoying our day. It is amazing to see how BG Productions fit perfectly into the atmosphere. Since the wedding every conversation we have had with our guests has included multiple comments about how wonderful BG Productions was with numerous people asking for their contact information. Everyone was amazed at how talented BG was, as evidenced by the "sneak peak" that was provided. True to form Cat was right on top of it and our sneak peak was up in 24 hours…..AMAZING, who else would have done that? We can't wait to see the others and are super excited to see Al's talents on display in the video. Cat and Al, are such great people. You have made a positive impact on our new life together. We will always consider them friends. As long as they are still in the business, we hope that BG Productions will always be willing to capture all of our special memories. Some our fondest wedding memories will always include Cat and Al jumping in the photo booth, posing as super heroes with us, Al hula-hooping, Cat's tears of joy. Truly consider using BG Productions for your special day. It was the best decision we could have ever made. Love, Sarah and Sean
---
Superlative Photographer/Videographer
Reviewed on

7/17/2013
Mary L
Recommend, Recommend, Recommend. Cat, Colleen and Al are the best in what they do. Not only are they professional, creative and fun, they are sweet, caring and lovely. I found them through Off Beat Bride and right away I knew they were the ones! I contacted them and they got back to me right away. All the emails and communications have been super fast and easy to understand. Cat has so much experience in everything, she provided insight on timelines, weather, and people. Al is super sweet, easy going and awesome with his videography. While Colleen holds it down, helping both and being the second shooter, providing different angles for the photography. They helped with the planning, took control when I didn't want to and gave me hugs when I was feeling nervous. They really go above and beyond to make things happen, and keep the client happy. They are super fast, I got my mini album and photo booth photos 3 days later and I am in love with all of them. I can't wait to see the full album and video! Book them already! You won't regret it!
---
Meet The Owner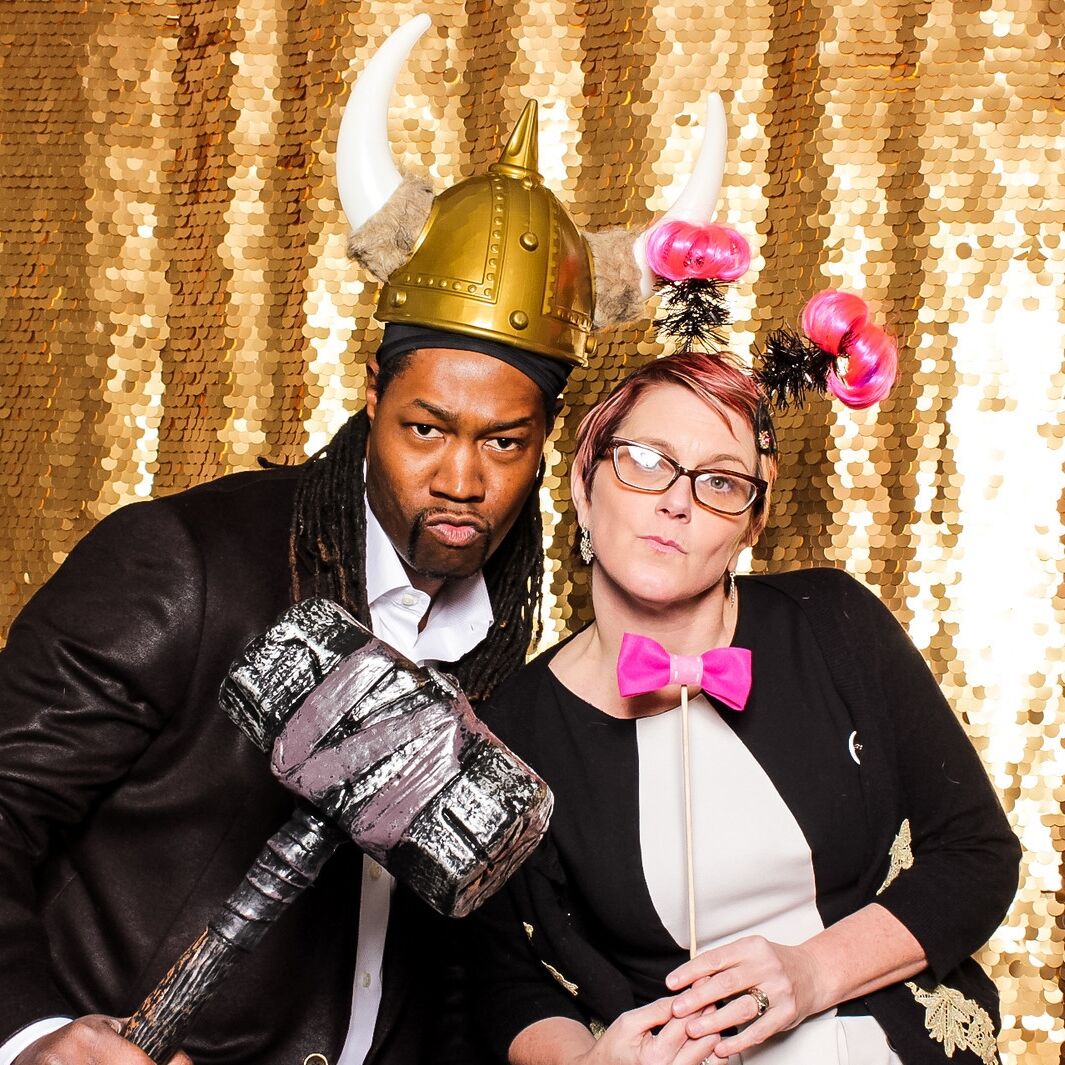 cathie berrey green
I have always had photography in her life from the time I was in high school and my dad gave her a Canon AE1. I carried this passion with me through college, taking several photo courses & spending my spare time in a darkroom. I spent several years doing social activism and teaching high school history in Philadelphia and continued doing photography, mostly photo journalism work while traveling the country. Occasionally for friends I would photograph their weddings (always with film!). So soon found she LOVED capturing LOVE! When Al & I married we brought our talents and passion together.
Send Message