Home

Bitsy Bridal
Details
Wedding Dresses, Dresses, Alterations, Bridal Stylists, Custom Designs, Private Appointments Available, Fashion Services, Fashion

Contact Info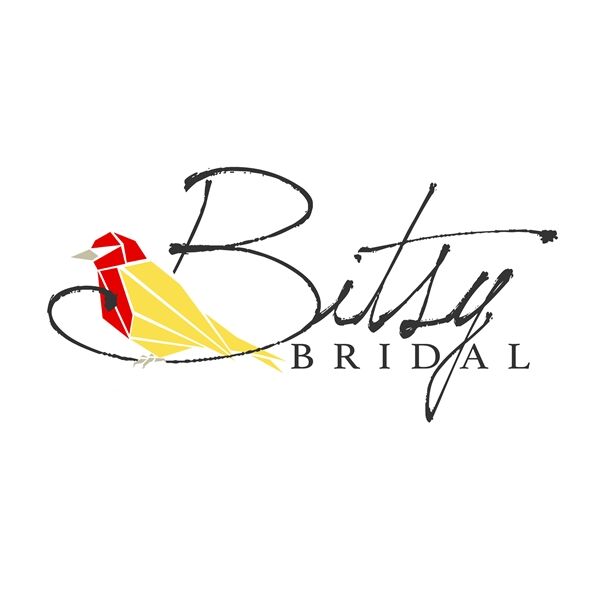 Reviewed on

2/10/2018
I love It here. They accommodate to my needs and busted their bits to make my dress how I imagined!
---
Reviewed on

10/19/2017
Bryson D
Bitsy Bridal is my favorite brida shop in Utah! Hands down Pam is the easiest to work with and she has a great sense of humor. They work with you to find the perfect dress; they don't pressure you into anything, let you try on pretty much as many gowns as you want to, give you... Read More their honest opinion, and make you feel so special while you are searching for your dress. They communicate very well and offer alterations from the best people. I love Bitsy!
---
Reviewed on

9/07/2017
Tayler R
I am so happy I went here, I found the most perfect wedding dress and the staff was absolutely wonderful! From the moment I walked in my consultant was friendly, patient and very helpful in all of my needs during my appointment. I was so grateful to have such an amazing... Read More experience when I found my wedding dress. I highly recommend Bitsy Bridal.
---
Reviewed on

8/10/2017
Alicia L
I absolutely love all of the women at bitsy bridal they were so helpful on the phone and we're even able to help me with my budget! When I walked in every one was as nice as could be and is actually the only bridal store I needed to go to they were so friendly and had a lot of... Read More option although I found my dress which was the first one I tried on they had other options for me and did everything they could to get me what I want for the big day. I will be recommending them for everyone who needs a dress and alterations!
---
Reviewed on

8/08/2017
Katya N
I love Bitsy Bridal. I found it randomly. It was my last stop for a dress from a huge list. I already had one dress in mind before attending their store. However, I found a gorgeous dress at Bitsy Bridal in the very end of my dress search and forgot about a dress from another... Read More store. Everyone in the store was nice and professional. In terms of searching for a dress and service during a visit everything is excellent. They help you a lot, however; if you are tight in time, it's not the fastest place where you can get a dress. Ordering a dress and shipment takes a while. I was told that my dress will be ready in a month, but it ended up to be ready and shipped only in 18 days before my wedding. It's a great place, but I would be very careful with timing to order a dress from them.
---
Reviewed on

7/07/2017
Brook D
Found my dress and it was on sale!
---
Reviewed on

6/12/2017
Courtney C
I originally tried on dresses in New York, where I'm getting married, but wanted to buy the dress in Salt Lake. I contacted Pam and she was nothing but super helpful about ordering my dress into the store and helping me set up shipping my dress to New York. I loved working with... Read More Pam and everyone at the shop!
---
Reviewed on

5/23/2017
Katie L
Love this place! I had scheduling issues and the associates have been nothing but kind and helpful trying to get my dress in on time (which they totally did!). Would highly recommend!
---
Reviewed on

4/26/2017
Lauren A
I went in to Bitsy Bridal having already fallen in love with a dress online that had been discontinued. Pam at Bitsy Bridal worked with me to find a dress in store that I loved even more! She even allowed me to return shortly after ordering and examine swaths of dress colors in... Read More a moment of panic (while experiencing my first Bridezilla moment), thinking I had ordered the dress in the wrong color. Bitsy Bridal was amazing and I would recommend them to anyone I knew getting married. ~Lauren & Raj, married January 21st, 2017
---
Reviewed on

4/25/2017
Carolyn C
Great location and easily accessible. I was grateful for the kindness of the associates as they made me feel really comfortable during such an exciting time during the wedding planning process. They easily stayed within my price range, which I really appreciated. The options... Read More were varied and beautiful. Fabulous experience!
---
Reviewed on

4/14/2017
Brynne R
Love Bitsy Bridal! Their girls know what they're doing, I ended up picking the first dress I tried on because they knew exactly what I was looking for! It's been a great experience going through the wedding dress process with Bitsy!
---
Reviewed on

4/10/2017
Katina B
Pam and her staff were very helpful throughout the entire dress shopping and alteration process. Pam is so responsive and willing to help. She happily ordered alternative dresses from the designer for me to try. Ultimately, my neckline alternation and veil were custom, but... Read More they graciously worked within my vision.
---
Reviewed on

4/10/2017
Alex B
Bitsy Bridal was the first boutique I went to and I loved it, I knew what I wanted and they helped me find my dress easy-peasy. They were really kind and helpful and their dresses are stunning. The only thing I will say is that the estimated costs were a lot lower than they... Read More actually turned out to be--but maybe that's just the way it is with bridal gowns.
---
Reviewed on

4/02/2017
Mindy D
Yes! Yes! Loved my experience here... I became unexpectedly pregnant after I ordered my dress through Bitsy and Pam and her crew were super great to work with! Thank you Pam.
---
Reviewed on

3/31/2017
Veronica M
originally from utah but going to school in colorado, it was hard to find a dress. Should I get it in salt lake or denver???? Bitsy pre-scheduled me all my alteration appointments ahead of time for everytime I am home... Thank youuu.. The gown selection is great: you get the... Read More exact value that you paid for.
---
Reviewed on

3/31/2017
My daughter was treated like royalty when we walked into Bitsy Bridal! They bent over backwards to make her and me feel welcome and very comfortable looking and then trying on their beautiful wedding dresses. They have an amazingly beautiful collection of gowns. Pam and her... Read More associates were wonderful and so friendly to work with. I highly recommend going to Bitsy Bridal for the wedding dress of your dreams!
---
Reviewed on

3/28/2017
Nikki T
I had scheduled online, when I walked in they stated they didn't have my appointment but could fit me in. The sales rep I worked with than walked up to introduced herself and was very rude about the fact that I didn't make an appointment and told me I was "lucky" they were... Read More seeing me. (Excuse me no, I made an appointment your system messed it up and your "lucky" you guys were able to fix it) the appointment started about 15 mins late. The rep asked zero questions about me, my wedding, my fiancé, my personality. Only asked about the budget. $$ of course. My two bridesmaids who where with me sensing my concern that the lady didn't know me at all before going to pull dresses asked if they could pull some too. The lady told them yes so they started looking around while I tried on the first dress. She kept opening the curtains while I was changing with no regards for my privacy. She didn't ask my siza at all so the dresses she grabbed were not fitting and I was spilling out. I felt so uncomfortable but she told me to leave the dressing room any way. She than didn't let me try on any of the dresses that my freinds had pulled and just kept with similar ones as the first one that I hated. When my friends asked why she wasn't putting me in the dresses that were requested she stated because they are not on sale (it was a sale day) we all said that is fine is does not need to be on sale we understand we would have to pay full price. They still told us we could not see it. They told us that we could come back the next day if we wanted to see it. Even after we stated that we fully understand that it was full price and that if need be we would purchase it a different day (they said they had a rule that they don't sell other dresses on sale day??? Okay) so we asked to get the details for that dress so we could look else where and they were rude about it stating we can't get it else where we would have to go to them. Yea no, not true but good try. In total they pulled 4 dresses, I said I wanted to try something different (all four were the same thing!!!) the lady I was working with was like "do you want to try this one on again?" I said no I want to try something else to which she responded " okay I will leave you to get dresses so you guys can go" ?? They kicked us out early! After starting my appointment late! They were rude, disorganized, had no consideration for my wants, terrible customer service, terrible sales skills, over all a huge disappointment. It was the shop I was most interested in going to but turned out to be a disaster.
---
Reviewed on

1/25/2017
James L
I had the most awesome time at Bitsy Bridal! I was helped by Morgan and she was so much fun! I instantly felt at ease and had a really great time. I never felt rushed or pressured. I ended up purchasing my dress from them, not only because they had THE DRESS but because I felt... Read More secure in dealing with them. Overall such a great experience.
---