Home

Black Mountain Lodge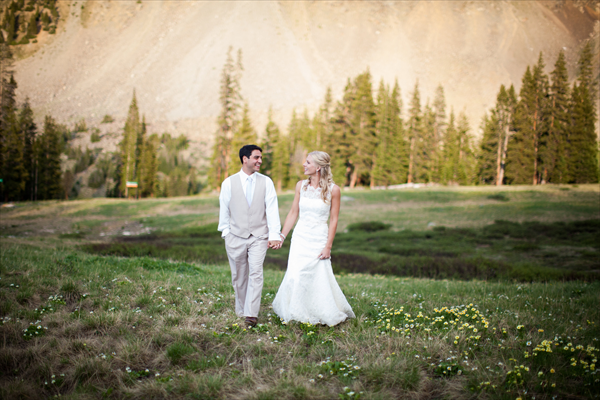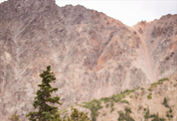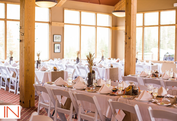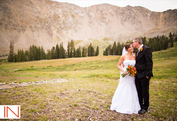 About this Vendor
Legendary Surroundings, Unbelievable Charm
Nestled at the base of the Continental Divide's splendid peaks sits Black Mountain Lodge, a place where breathtaking views and fine cuisine unite to make your day a memorable one. Arapahoe Basin's Black Mountain Lodge is the perfect setting for your wedding or next function.
Amenities + Details
Amenities
Handicap Accessible

Indoor

Reception Area
For more details about amenities, please message the Venue.
Bar + Drinks, Cakes + Desserts, Food + Catering, Planning, Rentals + Equipment, Service Staff
Contact Info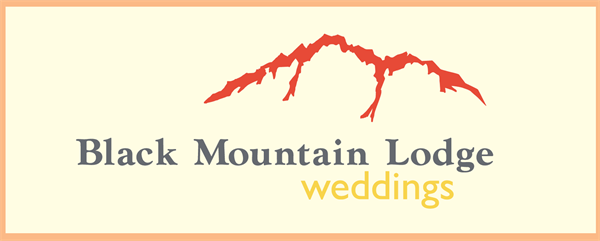 28194 US HWY 6, Dillon, CO
Unbeatable setting and great service
Reviewed on

12/08/2014
Sara Jane D
If you are considering getting married here it is likely because of the breathtaking views and 'cool factor' of riding the lift up. The backdrop made our pictures amazing and all the guests loved the chairlift ride, especially the trip back down at night. What really was the... Read More icing on the cake for us though was the great service. It started with Meredith who was the perfect combination of being laid back but also being very on top of EVERYTHING. She was a pleasure to work with from the very beginning. The food was great (especially for the price) and the service was very good. Just a couple of words of caution. First, do not underestimate the effect of the altitude on out of town guests. We had many that did not do so well and wished we had thought about an oxygen bar or oxygen tanks. Second, make sure you are aware that CO law prohibits brining beer home after the wedding. We were short of the minimum and decided to make it up with extra beer that we thought we could bring home, but this turned out not to be the case. All in all though it was a fantastic experience and we highly recommend it. You simply cannot do better if you want a unique mountain wedding.
---
AMAZING
Reviewed on

12/04/2014
Tara C
I had dreamed of having a mountain wedding and when my husband and I got engaged we know we wanted to look at A-Basin. Having our wedding here was the best thing that could have happened for us. It was a wonderful evening, and I could not have asked for anything more perfect.... Read More The weather was gorgeous, the food was delicious and the staff was incredible. I loved every minute of my experience with the staff at Black Mountain Lodge.
---
A basin does it right
Reviewed on

11/06/2014
The venue amazing, the staff at black mountain lodge really know how to put on a wedding, and true to a-basin it kept a casual feel and never felt like a canned or mass produced event. Did I mention the staff are amazing. not a single detail was missed. lots of the guests... Read More commented on how professional, prompt and attentive the staff was. The food was delicious. I could go on and on. I have nothing but really good things to say about the venue.
---
Awesome Venue, Food and Service!
Reviewed on

11/05/2014
Rochelle R
Everything about this place was awesome. Heard over and over again from our guests that it was the best wedding they ever attended. The setting was perfect, no random mountain visitors milling around and you can't beat the view! I actually didn't eat, but the feedback we got... Read More on the quality and presentation of the food was great. Meredith also did an awesome job of keeping everything on track and I wasn't even aware if there were any issues.
---
Wonderful Summit County Venue!
Reviewed on

11/05/2014
Tracy B
A Basin is the best value for your money in Summit county. Black Mountain Lodge is a beautiful, private lodge completely surround by mountains. Meredith, the wedding coordinator, made the planning easy. She is attentive, quick to respond to questions and always willing to... Read More help. Meredith was also invaluable on the day of our wedding. Chris, the chef, created a delicious buffet which can be difficult to do! He also made our wedding cake, one of the best carrot cakes we've had. I would recommend A-Basin to any couple wanting a mountain wedding in Colorado with any hesitation.
---
Absolutely Wonderful!
Reviewed on

11/05/2014
Amanda H
They did such an amazing job- from our planning meetings to communication throughout and day of was great! Meredith and her team make you are dedicated and very good at what they do. If you're trying to bust some serious dance moves you may feel the altitude, but it's worth it!
---
Black Mountain Lodge
Reviewed on

11/05/2014
Was a great experience for us, through and through!
---
Amazing
Reviewed on

7/27/2014
Kari P
The wedding coordinator is wonderful and extremely helpful all along the way. They kept the wedding on time, but with a laid back feel which is exactly what we wanted.
---
Beautiful wedding day but....
Reviewed on

7/21/2014
margaret h
So I will start by saying that our wedding day was BEAUTIFUL. All of the guests said it was the most beautiful wedding they have ever been to. The food was great, the service was good, and I can't think of a more beautiful place to get married in Colorado. Also, Meredith did... Read More a great job running the show during the rehearsal as well as the actual wedding day. Here are some of my thoughts and comments on the year leading up to the wedding: The customer service leading up to the wedding was a little bit disappointing. Now this may be the place for all of you 'no worries' people to get married, but if you are any sort of type A this is probably not your venue. A few reasons I say this: First reason being that their average response time to any sort of e-mail (and I like to put things in writing for legal purposes) was around a week or more. Really the shortest wait time being a day or so, most responses around a week or so, and some e-mails took two weeks or more to be answered. And when I asked what was taking so long I was told that there were 6 weddings ahead of me. Second issue here was that they were not very good at keeping their word. We had several instances where I had to "put my foot down" for lack of a better word. We were promised certain sized tables and linens, and they decided to change this on us about 7 weeks before the wedding, and then again a whole 2 days before the wedding. Again, if you're extremely 'whatever', this is probably your venue, but if you would be angry with them changing your linens from floor length to just below the table, 48 hours before your wedding, this is probably not your venue. They say it with a smile, but it really took me being very bridezilla to get them to eat the cost and get me what I was promised. A few other side notes, they do not do tastings.....so you will just have to trust that whatever dinner you end up ordering is good. Ours did turn out well but rarely will you find a wedding venue that won't let you taste the food you're going to buy from them....in mass quantities. We were offered to attend a dinner series for free but that won't necessarily be what you want to order for your wedding and they fill up very quickly. This website says they can accommodate 200 people. I think that's pretty generous. We had about 120 and the dance floor was tight. I would think anything over 150 in there would be very uncomfortable. Also, you have to take ALL of your trash down the mountain at the end of the night. This being flowers, any glassware, décor you don't want, etc. I was obviously not part of the clean up crew but family members did say this was...suprising.
---
Arapahoe Basin BML
Reviewed on

2/17/2014
Abby K
We love A Basin so getting married at the Black Mountain Lodge was a no-brainer! Meredith is invaluable as a site coordinator. Our friends still talk about how good the food was (Thanks Chris!). There are lots of mountain-top venues in Colorado but none as stunning as... Read More Arapahoe Basin.
---
Excellent food in a unique venue
Reviewed on

11/27/2013
Jenny F
The staff at A-Basin do an amazing job of helping you plan and deliver a truly unique wedding experience for the bride and groom as well as for your wedding guests. Their coordinator serves as a planner and day-of coordinator, which is extremely helpful and a great deal,... Read More especially considering the already affordable cost of the venue. Also, their head chef prepares AMAZING food. I still have guests talking to me about how great the food was at our wedding. I recommend checking out the venue to see if you think it would be a fit for you. If so, I wouldn't hesitate about the great team there that you'd get to work with to plan your wedding.
---
Breathtaking Views & Outstanding Service!
Reviewed on

11/22/2013
Juli K
My husband and I were married at Black Mountain Lodge in June 2013, and it was better than I could have imagined. This was a destination wedding for us. We had visited about 8 different sites throughout Colorado, but none of them compared to Black Mountain Lodge. Meredith (the... Read More wedding coordinator) is amazing, very accommodating and one of the nicest people I have met. She made it easy to plan a wedding from far away :) Chef Rybak's food was outstanding, and we had so many menus to choose from. We had the pleasure of meeting with him personally to talk about pricing and menu. The staff at BML create a very relaxed atmosphere, and I never felt rushed or nervous about the ceremony or reception. Many of our guests said this was the best, most refined wedding they have ever been to - and the most fun :) Not to mention, the pictures were amazing! Also, the ski lift is awesome to ride up to the mountain on! Our guests loved that! We were on a budget, and this was by far the best value. The food, the service, the views, everything was perfect.
---
Dream Wedding
Reviewed on

11/21/2013
Emmy K
I got married this summer at the Black Mountain Lodge and it was most definetely the best choice we could possibly have made. The scenery was spectacular and all of our guests raved about how fun the ski lift ride was (even the grandmas!). The staff was extremely helpful and did... Read More their best to make our day perfect. Meredith, the site coordinator, is extremely talented at her job and goes out of her way to make sure every little detail is perfect. She even fluffed out my train as I got off the ski lift! The food was delicious and many people said it was the best they had at a wedding in a long time. The ambiance was very relaxed so I wasn't nervous at all on my wedding day. It was also very nice to be so isolated and have the entire mountain to yourself. I would highly recommend this venue to any bride. As soon as we met Meredith and saw the site, we cancelled all our other site visits and knew right away this would be the perfect place for us.
---
Unforgettable ride, food and service!
Reviewed on

11/21/2013
My husband and I were married at Arapahoe Basin, Black Mountain Lodge July 15, 2012. After looking for a location that could accommodate my one dream as a bride - to ride on an open chairlift to an outdoor wedding venue - we were introduced through Bella Planning and Design to... Read More Chris Rybak and Meredith Smith at Arapahoe Basin. From the first phone call to Chris, to the site inspection in March 2012, to the long distance (San Diego, CA) planning and many email and phone calls; every detail and request was met with the most genuine and sincere attention. Meredith and Chris were available and with us every step of the way, working side by side, with our wedding planner to ensure every detail was covered. Chris was excited and open to our desire to create our own menu from his many delicious options, offering our guests a "family style" dinner. It was AMAZING and we are still hearing about it a year+ later. It was, by far, the best food we have ever had at a wedding and all our guests shared the same sentiments. The one last wish my husband and I asked of Chris was to help us create individual cheesecakes to be shared at each table to include 4 different types of cheesecakes (plain, chocolate, caramel/sea salt and fresh berry). Not only did Chris welcome the request, he personally made every cheesecake (21 tables) and created and designed our wedding cake. It was absolutely perfect and again, the best cheesecakes we have ever eaten – his family recipe. My husband and I highly recommend Arapahoe Basin and Black Mountain Lodge for not only weddings but any special occasion you find a need to rent a mountain, ride a chairlift and completely surround yourself with the beauty Colorado has to offer. Thank you A-Basin, Chris and Meredith – we appreciate you bringing together all our requests and making our wedding the most amazing day ever!
---
BEST venue ever!
Reviewed on

11/21/2013
Julie C
Once my hubby and I visited Black Mountain Lodge and met with Chris & Meredith our decision was made. Of course the views are outstanding for a wedding! But we were also extrememly impressed with the staff who were helpful, friendly and went out of their way to ensure our... Read More ceremony and reception was perfect. We received many compliments from our guests regarding the "Best reception food we have ever eaten!", the service, cleanliness and overall atmosphere of our big day. There were no nerves for either of us on this day- we new everything was in great hands. Meredith worked with all the vendors and made sure everything went according to plan. From the bottom of our hearts- we are so very grateful to Chris & Meredith for making our wedding a dream come true.
---
My guests are still talking about The Black Mountain Lodge
Reviewed on

11/21/2013
L V
Choosing to work with Meredith and ABasin was the best decision we made for our wedding. Everyone was so helpful and responsive, the food was amazing, they were so well organized. The venue is beautiful and the chair lift ride up and down in an experience of a life time. I... Read More 100% recommend this venue for any wedding. Good luck!
---
One of the best decisions we made
Reviewed on

11/21/2013
chris c
When we started wedding planning, we were looking for a venue in a mountain setting, but were dismayed at all the wedding factories we visited. A-Basin was the opposite. Chris and Meredith were friendly, gave personal service, and helped us create the wedding of our dreams.... Read More Our wedding guests were mostly from the east and west coasts and enjoyed the unique experience. Chris' food was so delicious! The major drawback is that the weather can be unpredictable. There was a huge hail storm so that our rehearsal was cancelled. Luckily, there was an hour of clear weather on our wedding day so the guests could go up in the chairlift to Black Mtn Lodge. It would have been disappointing for the guests to have been shuttled up. Our ceremony ended up indoors, but with the huge windows, our guests could still appreciate the majestic view.
---
Send Message