Home

Blu Couture Wedding Films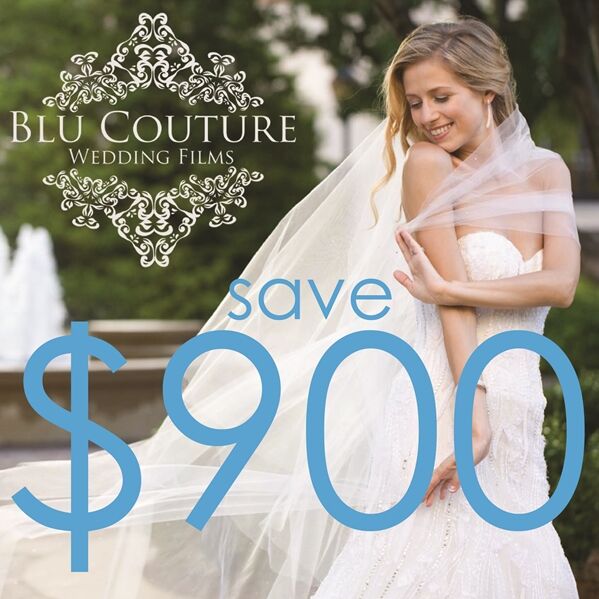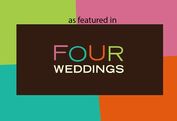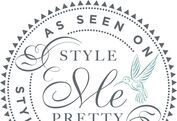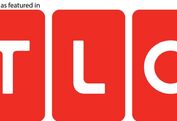 About this Vendor
$900 off our 2 most popular packages. 2 weeks left
We are a closely knit group of fun film professionals. Naturally, we have a deep passion for telling great stories in our films. That's why we love weddings. It's a fantastic way for us to capture true stories that evoke such great emotion. We make wedding films that captivate your senses.
Details
Artistic, Documentary, Vintage
Destination Wedding Packages, Destination Weddings, Same-Day Edits, Second Shooter Available, Social Media Sharing, Full-Length Video, Highlight Video, Video
Contact Info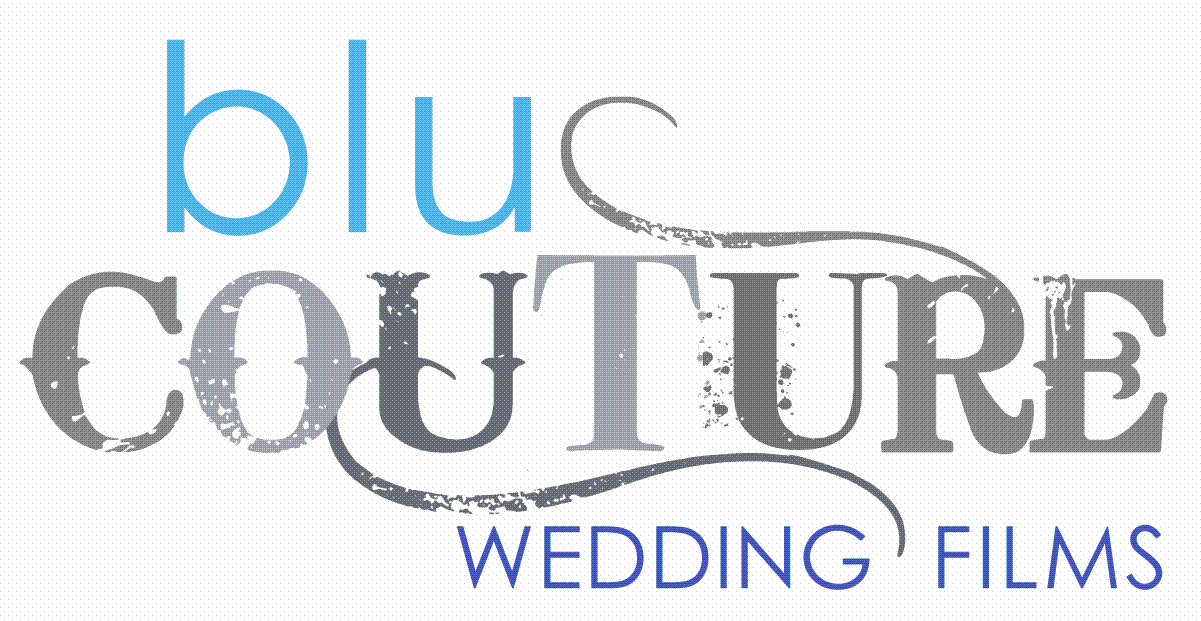 Wedding Cinema available in , Darien, IL
$900 off ALL Film Packages - expires in 7 days!
Cherishing the Memory Through Film
Reviewed on

6/30/2011
Jaclyn B
Marty and Mandie at Blu Couture Wedding Films are both incredibly skilled artists and first tier professionals. While preparing for our wedding day, they truly got to know us -- both as individuals and as a couple. They took a special interest in hearing our story and bringing... Read More it to life through film. They also got to know our families and loved ones. The work they produced was creative and beautiful but always maintained the honesty and integrity of the day. They were accommodating and flexible and always willing to go the extra mile to catch some really special moments. We cherish the films they created for us and have enjoyed sharing them with family and friends. Their capturing the day on film -- hearing the voices and seeing the expressions -- added value to our memory of the experience in a way much different than any other vendor. We would recommend them to any couple getting married.
---
Every bride needs Blu Couture!
Reviewed on

4/15/2012
Amber A
Blu Couture is simply the best. They are great to work with; before, during and after the wedding. Their work is exceptional-definitely worth the money. The wedding video they made is a great way for me and my husband to continue enjoying the day that we spent so much time... Read More planning for! The wedding goes by so fast, that having a video of the day, with Blu Couture's artistic edge, is priceless so that memories are not forgotten! I was really sad when the wedding day was over, but having the video to look forward to helped:) I wouln't have chosen anyone else! They are amazingly talented!
---
Could not be happier!
Reviewed on

6/14/2011
Phebe N
Mandie and Marty sure know what they're doing. They kind of had me at hello. No, really. I saw some of their work online and was excited that they would be putting together our wedding film. They did something for our event... they seemed to just capture what's really going... Read More on and even the smaller things that you might not have noticed (especially because the day goes by so fast)! I remember being so exhausted after all the decision making I had to do and even after the wedding when I needed to get a music selection to them, I just didn't have it in me to make even one more decision so I, even being a MUSICIAN, totally left it in their hands because I trust their taste that much. When they chose the perfect song that I hadn't even heard of before, you might assume that I was surprised but I wasn't. They had been hitting home runs since the first phone conversation. They are both so warm, very professional, super creative, hard working and seem to even enjoy going above and beyond; like Marty... he got up at 5 am to capture a sunrise of my city so he'd have a nice opening sequence in our film... and it's really beautiful. That was an extra. We hadn't discussed that as being part of the deal. I just can't imagine how we could be any happier with their work. Our friends and family who've seen the trailer to our wedding were just floored. We've gotten so many compliments on it, I've lost track. Being that the wedding film is really what will most effectively capture a wedding day and the movement within it, mess up whatever else you will... but don't mess up the wedding film! You've got my recommendation. Hands down, hire Blu Couture!!
---
So Amazing!!
Reviewed on

1/21/2015
Kristi M
Blu Couture was absolutely wonderful to work with. The service they provided was professional, timely, and friendly! The final product they provided was amazing! We loved the artistry and cinematography of the video. It captured the emotion of the day perfectly! To be... Read More honest, it brought tears to our eyes. We felt like we were watching a film trailer. We highly recommend Blu Couture!
---
The perfect film to capture our wedding!
Reviewed on

12/28/2014
Mimi W
We couldn't have asked for a more amazing experience working with Blu Couture Wedding Films to capture our big day! Mandie and Marty were incredibly enthusiastic throughout the whole process and really put a lot of effort into getting to know us before our wedding. The quality... Read More of their work was phenomenal and we were absolutely blown away by our wedding trailer and film! We are lucky to have made new friends in this process and would hands down recommend Blu Couture to anyone looking for wedding cinematography!
---
Blu Couture ROCKS!
Reviewed on

5/19/2014
My wife Sabrina and I got married in the Dominican Republic and had Marty and Mandie of Blu Couture Films join us to document the entire trip. They were extremely friendly, getting along with all of our family and friends, as well as professional in making sure to capture all... Read More of the special moments throughout the trip. We also had them prepare a love story for us that we watched together with our guests for the first time at the wedding. I can't begin to tell you how special a moment it was to share that with our guests and how truly great a job they did on the video. We loved it! Our wedding video turned out just as amazing with him taking advantage of the beaches and amazing backdrops. He even brought a mini helicopter that was able to capture truly breathtaking footage of the beaches. I could go on and on but truly an amazing company that knows what they're doing. I would recommend them to absolutely anyone and can honestly tell you that my wife and I walked away with not only an amazing film but friends that we couldn't have been happier to share our wedding with.
---
Extremely Talented Videographers
Reviewed on

4/13/2014
cathy h
I viewed so many films/videos and did a lot of research. I wanted an eye catcher and also "what is it that is catching my interest and makes me want to watch the film over and over....and never get bored?", "what is grabbing my attention and why do I feel it is so good?" Its... Read More because Mandie and Marty's films really plays with the viewers emotions. Their plots are fantastic a long with the perfect music for each segment. That was why I LOVED their featured film (NYC) so much. It was serious and made me emotional...then it took me to a lighter place with a lighter song, with people laughing, with moments with family and loved ones, groom playing basketball...etc...then it takes the viewer back to the serious (emotional) part. When a movie is too serious for too long, it gets played out, so the way Blu Couture changed the setting (feelings and mood) really made it good. I even notice with regular movies if it touches all my emotions from being humorous and emotional/deep and how it is put together...then thats a great movie! Back to the featured film...the parts where the Dad's spoke, to how Blu Couture captured the facial expressions from the bride and back to showing the father. They also captured the meaningful button picture of the Grandmother on her bouquet. The theme song really made me more curious of what this movie is leading up to. I loved how they had the view of the whole city, the train..then they narrowed it down the place. Its like showing the viewer from a broad to more of the detailed story of someone's life. Usually when I watch a movie once, I am done. But with Blu Couture's films including mine, I have been watching it over and over and I feel as if its my first. Working with Mandie and Marty was an honor. They were so sweet and nice! Extremely talented and creative...that is obvious in their work. I can tell they are passionate and love their work as it shows in their films. They were on time, kept in touch with me the entire time although they were busy traveling. We had 2 films made with them and the first one, they promised that we will have our SDE (Same Day Edit) by Christmas. They were home with their family and had slow connection, but they went out of their way to get to a place that had better connection just so we would have it as promised, by Christmas. All our families, friends and guest were SOO amazed by their films that they made for us. They have never seen such creativity and emotional films. They sent us the hard copy as promised. They even included snacks and goodies a long with the external disk and usb drive with our raw footage and videos. It was the most thoughtful thing. I dont give ratings, but I had to take time to give them what they deserve. If I can give them 10 stars, I would. I am not the type to boast about anyone unless they really deserve it. I am very picky. I would definitely recommend Blu Couture for their work. They are so pleasant to work with. Thanks, Marty and Mandie for being a part of our wedding day. You guys made our dreams come true. Many hugs.
---
WEdding Film
Reviewed on

2/09/2014
jimmy n
Marty and Mandie were great and responsive to our requests. They created the type of beautiful film that we had requested and were great at capturing the moments and essence of our weddings. They were easy to work with and very enthusiastic. A great wedding product that... Read More definitely stands out from the rest of the videographers out there. Well worth the investment. They take pride in their work and it shows.
---
High quality, personal treasure, wedding film!
Reviewed on

11/05/2013
Blu Couture exceeded my expectations (and they were high to begin with)! There are a lot of options in this industry, but I would highly recommend this team to any friend or relative. In fact, I was introduced to BC by a friend. Right from the beginning of the process they... Read More were very communicative and were patient with me as I explored all the packages and they were great when it came to catering to our needs. The day of the wedding they came in seamlessly and were fun and professional. My family and friends loved them, and it was easy to have them there in those intimate moments. They had a relaxing, upbeat presence. The day we received our movie was like having the celebration all over again, without any of the stress! The movie came on a USB flash drive and was delivered with gourmet popcorn which my husband and I enjoyed that evening! We chose to have a documentary edit and cinematic highlight. Not sure how they knew which shots to use and when to use them but they picked out my most precious moments and we love our film so much. It's hard for me not to tear up. I really can't thank them enough. Keep up the good work Blu Couture and many thanks for helping us keep this memory alive.
---
Amazing Videographer!! Check out their work!!
Reviewed on

5/23/2011
Rita S
Mandie and Marty from Blu Couture are amazing professionals at what they do! I would recommend Mandie, Marty and all the people they work with at Blu Couture to any bride and groom who wants an amazing film to document their wedding day! The day went by so fast, and I felt... Read More after months of planning I missed so much yet, I know Mandie and team captured it all on film for me to enjoy for years to come. My fiancé and I planned a wedding back in the Chicago area from our new home in San Diego. We chose Blu Couture from their online videos, reviews and a phone conversation. We just loved the 'Feature Films' and 'Love Stories' and were hoping we made a good decision. Well we were totally right! Their work is just beautiful and they totally capture the love in the air. On the day of our wedding, we opted for the full package, including a feature film. While there were multi cameras, Mandie, Charlie and Andrew were actually in the background their work complemented my photographer (who is a close friend). It all seemed so natural and relaxed. I am thrilled with my decisions not only to chose Blu Couture as my vendor but that we opted for the additional 'Feature Film'. So amazing – just look at their work. XOXO Rita and Randy May 2011
---
Meet The Owner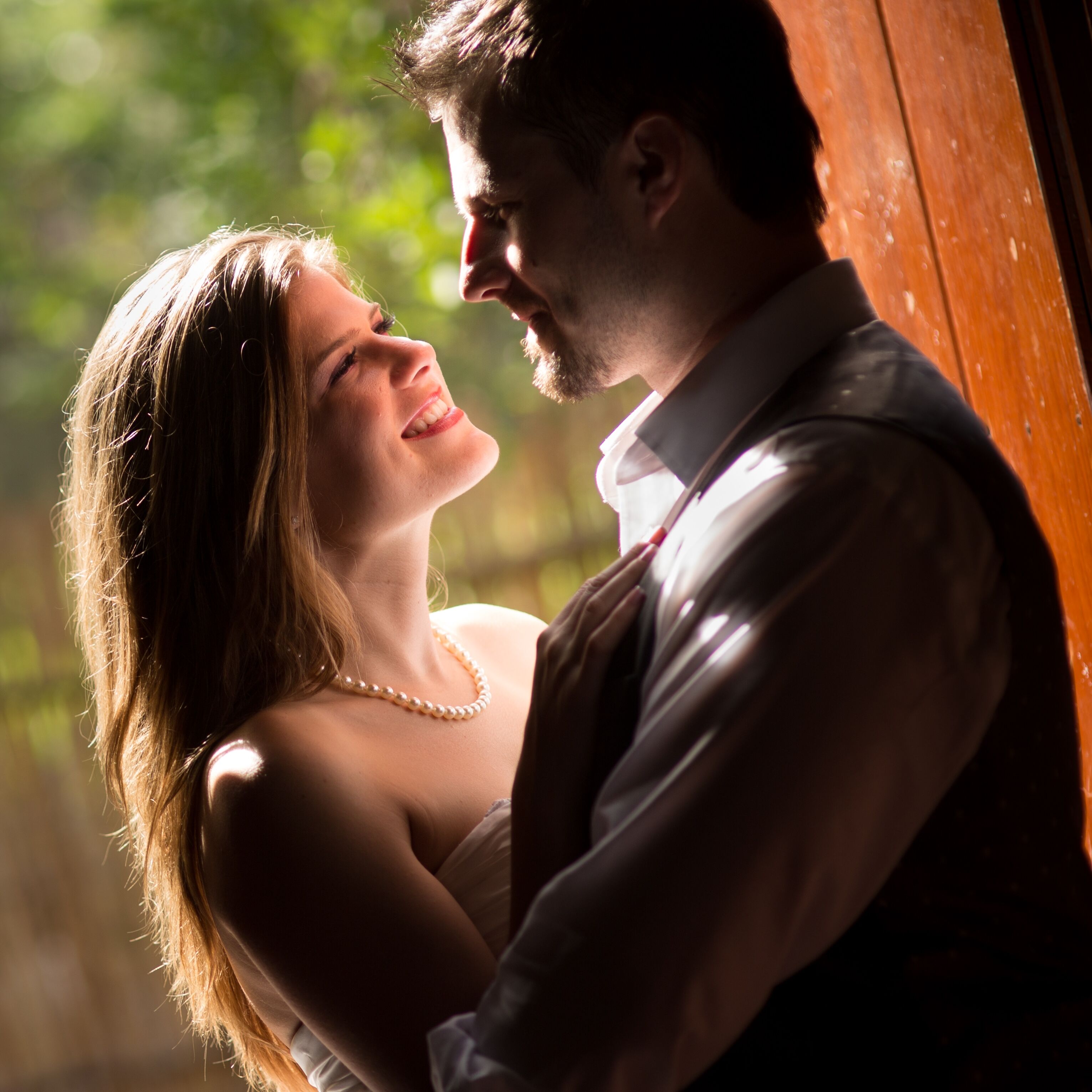 Mandie & Marty
That's us in the pic just a couple of years ago! Wow time fly's but we still remember every moment of it and still get chills when we flip through our album and watch our film. I guess that is a good thing! And why we put so much heart in to the films of our couples. We would love to hear from you and learn all about your Big Day!