Home

Blue Dahlia Photography
About this Vendor
Photography is Capturing the Truth of a Moment
Trust and confidence are extremely important to us. Our newlyweds love us because we quickly relate, bringing comfort and ease to your day by simply being on your team. With only a 2 week photo turn around, we strive to leave a lasting impression in every way! We serve you, not just take photos!
Details
A Variety/Blend of Styles
Contact Info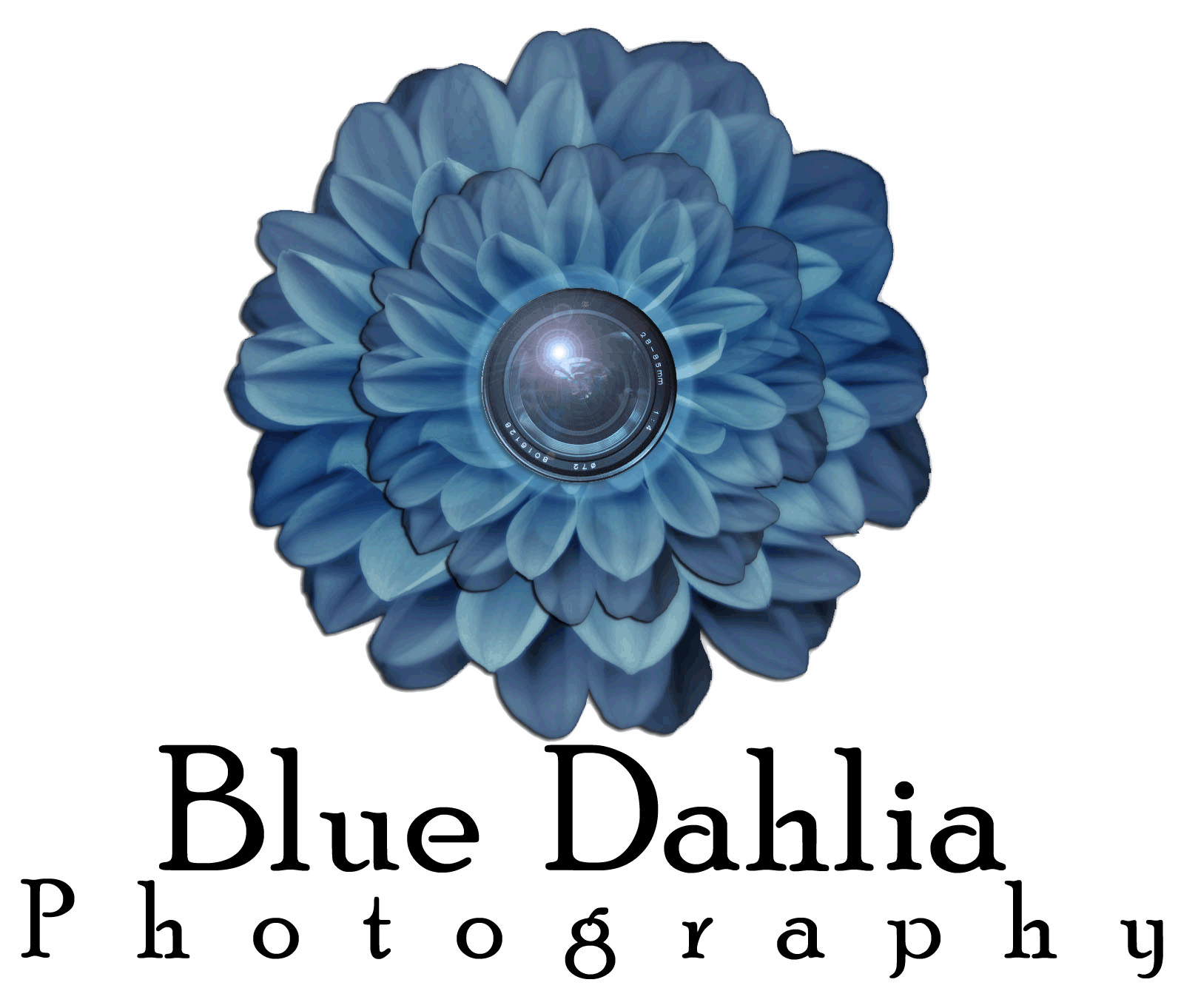 Serving TN and Beyond!, TN
Best wedding vendor we picked!
Reviewed on

6/10/2014
Sarah T
I was nervous when selecting a photographer because I do not really like pictures of myself, and my husband is super laid back and I knew he would not want an "in your face" photographer. When first speaking with Rabeeh, I instantly felt comfortable. He explained everything to me and was always available when I had questions prior to the wedding. The price was very reasonable too. Rabeeh and Alana were both great the day of the wedding! They were on time, very nice and personable, professional, and they were not over-involved and not under-involved. They are both young photographers, but you'd never know it from the photos. Like I said, I don't really like pictures of myself, but I love our wedding photos. Out of all the wedding vendors we used, Blue Dahlia was my favorite. Thank you Rabeeh and Alana for making the best day of my life so far even better!
---
Wonderful experience and excellent results!!!
Reviewed on

6/09/2014
Anna C
What initially attracted me to Blue Dahlia Photography was not only their incredibly reasonable prices but the quality of the photos on their website. It was very important to me to not only capture family and bridal party but to really capture the feel of our big day. Right away I was beyond pleased with Blue Dahlia. They responded to my inquiry very quickly, pricing was clear and more than fair and I was given a questionnaire to help clarify the types of pictures I wanted; things I wouldn't have thought to ask for without their guidance. Leading up to my wedding they stayed in contact and continued to work with my changes and requests. Day of they were so incredible to work with! I am very shy and nervous about having my picture taken but they put me quickly at ease and gave great direction to get the photos just right. I received my pictures very quickly and they are outstanding!! Better than I ever expected! My day was captured perfectly and I will have these photos to look back on for years to come. I couldn't be more pleased with the quality of work done and the friendly, caring staff. I would absolutely recommend Blue Dahlia Photographer to anyone!! Wedding date 5/31/14
---
Blue Dahlia Photography
Reviewed on

6/04/2014
Ashley G
I am very satisfied with the service I received from Blue Dahlia Photography. Rabeeh and his assistant arrived at the wedding venue thirty minutes early. The Special Events Manager of the wedding venue did not let my husband or I know that Rabeeh or his assistant had arrived, so the photo shoot started a little late, but that was not Rabeeh's fault at all! Once he knew where I was, he began promptly. He was very laid back and made everyone feel comfortable. I received the proofs for my photos less than a week after my wedding, and they all turned out looking amazing! He made sure to get everyone at the wedding in at least one picture. I am finding it very difficult to pick out the ones I want to keep! The only thing I wish I could change is that there was more time for pictures to be taken at different areas at the wedding venue. We ran out of time and were only able to take one shot of my bridal party and me. Overall though, I am glad my husband and I chose Blue Dahlia for our wedding pictures! If you want someone who is laid back, friendly, and professional, then definitely chose Blue Dahlia Photography.
---
Awsome! Mother of the bride
Reviewed on

5/18/2015
They were great very helpful. The pictures turned out great! captured the moments perfect. He was easy on the eye too, so your smiles were real! I will have pictures forever to cherish because of Blue Dahlia!
---
Groom Review
Reviewed on

2/10/2015
Blue Dahlia Photography was really great. This comes from a guy that is not fond of picture taking. The photographer really made it quick and easy for me and my groomsmen. They were amazed at how smooth it went. Then, the main part, our pictures are awesome. They had great ideas to make our different looks great. I would 100% recommend Blue Dahlia Photography.
---
Wedding Pictures
Reviewed on

2/09/2015
They did my sisters wedding, and the pictures turned out WONDERFUL!
---
Review
Reviewed on

2/09/2015
Photographer was very nice and professional.
---
Wedding Day
Reviewed on

2/08/2015
As the parents of the bride, we could not have been more pleased with the photography services that we had for Kayla's wedding! The event could not have been any more perfect and you both captured the memories perfectly. Thanks so much for helping Kayla and Chance to have such a perfect day.
---
Amazing photography!
Reviewed on

2/08/2015
Blue Dahlia Photography did an amazing job at capturing some very special moments at our wedding:) All of our pictures were great and he was great to work with! I couldn't have asked for better results and I would definitely recommend using Blue Dahlia for your special day! :)
---
Great work!
Reviewed on

11/09/2014
Rachel w
Rabeeh and his assistant did a great job capturing the special moments at our wedding. They knew exactly which spots at our wedding location would be best for photos since they have done work here before. My husband and I are very pleased with the pictures. If we were to do it all over again, we would definitely choose Rabeeh.
---
Beautiful Memories
Reviewed on

11/09/2014
Rabeeh of Blue Dahlia Photography could not have made the process of photographing my daughter's wedding more painless! I loved the relaxed feel he and his assistant brought to the event. No panic, just gorgeous photographs. Rabeeh's easy-going style helped to alleviate the stress that can often be a big part of a wedding day, and his creativity gave us many shots that stand out from traditional wedding photos. I was also impressed with how he listened to what we wanted rather than being tied to his own agenda. Certainly, his experience with weddings is obvious, but Rabeeh was sensitive to our expectations and thoughts regarding the photos we wanted from the event. Despite the rain that drove us inside for the ceremony, he still managed to take incredible shots that will remind our family of this special day for generations to come. Not only did we have rain to deal with but some challenges with elderly guests. Rabeeh found ways to accommodate everyone, and while he took the traditional shots weddings are known for, he also took the difficult shots that made the day so very special to us. Let Blue Dahlia photograph your next special event - you won't be disappointed!
---
Amazing
Reviewed on

10/31/2014
Ashley H
Rabeeh was such an amazing photographer & person!! He was so personable, nice, & funny. His pictures were gorgeous!! He got lost on the way to the reception (he had the address the GPS took him else where) but he made up for it and was just overall completely amazing! I would hire him again in a heart beat & plan on using him when my husband & I have kids one day. Blue Dahlia is amazing!
---
Super friendly
Reviewed on

10/31/2014
Rabeeh was very professional. He was great at making everyone comfortable and smiling in front of the camera, which is a definite plus! I would def. hire him for any events I might do in the future or for future baby pictures.
---
Rich and Tiffany
Reviewed on

10/28/2014
I highly recommend Blue Dahlia Photography. Rabeeh did a wonderful job. Any thing my new daughter wanted, he was there for her. He helped to make a very special day even better with wonderful photos to remember it by.
---
Blue Dahlia
Reviewed on

10/28/2014
The experience with Blue Dahlia was a pleasant one. Rabeeh was punctual, gave good feedback and was very accommodating. He was able prioritize the needed shots without having to be micro-managed. His calm demeanor helped the whole process.
---
Simple wedding with great pictures
Reviewed on

10/28/2014
Tiffany A
Rabeeh was a great photographer. He took my engagement pictures and wedding pictures. I gave him some pointers of what I liked and didn't like during my engagement shoot. He really listened to me. I even sent him pictures of what I found on pinterest. He was really honest on what he could do or couldn't do. When I would send him an email, he was really quick on getting back to me. Communication is really important in choosing your photographer and Rabeeh is really attentive. He does his best to make the customer happy.
---
Amazing
Reviewed on

10/28/2014
Amazing attitude! Very friendly, and the outcome of the pictures were just fantastic! I would use him in a heartbeat.
---
Great Experience
Reviewed on

10/28/2014
For me weddings are about the experience with photographs giving a fond glimpse into that experience so the best photographers in my opinion are ones that enhance that experience rather than distract from it. To me this is why Rabeeh at Blue Dahlia was an awesome choice. When taking candid photos he blended into the background getting great photos without distracting or interfering with the festivities and when taking portrait style photos he made it a fun and natural experience. I am not someone that usually enjoys having my picture taken but Rabeeh does a great job of putting you at ease and makes it fun. I would definitely recommend Blue Dahlia if you are looking for a great photography experience.
---
Beautiful Portraits!!!
Reviewed on

10/28/2014
Rabeeh was fantastic and very professional! He made great use of the whole venue in his photography. He was able to work well in very tight and confined spaces. Rabeeh made sure to include all guests in his photos. He took the time to listen to all photo requests of guests at the wedding. After looking at the photos of the wedding for my friend Tiffany and Rich I was amazed at how many different photos he took in the little bit of time that he had at the wedding. He engaged well with the wedding guests and family. Very friendly guy! Will definately refer him to friends and family who may be getting married or have other events come up where they may need a photographer!
---
Blue Dahlia Photography Review
Reviewed on

10/15/2014
He was professional and polite. He took the photos and we hardly noticed he was working among us. Since I have not seen the photos yet nor have an idea of the costs I feel at this time I cannot review or rate the Quality or Value of the services and products provided. I have marked "I prefer not to say" under "Total Cost" for this reason.
---
I am very grateful for Blue Dahlia!
Reviewed on

10/15/2014
I was given Blue Dahlia as a suggested tried and true name of photography that didn't cost an arm and a leg and it was a joy working with Rabeeh. He met with me and answered any questions I had and talked with me about any concerns. He is a friendly professional photographer that not only showed confidence but also reassurance that he could capture the special day and he did a great job! I would highly recommend him to anyone that needed a photographer. Rabeeh's business and website is very fun and easy to look through. You get a taste of where his camera eye and creativity are coming from. I am grateful for such prompt service over the phone and I never felt like he was disinterested. Although he has done many many weddings, he made me feel as if this was his special day too to be there and capture the love of the day. Photography is my personal hobby in my life and pictures, colors, flowers, details of the day are all very important to me and he nailed it! I am truly grateful! Thank you Blue Dahlia!
---
Great quality and great price
Reviewed on

10/02/2014
Jessica M
I originally found Blue Dahlia on the knot website, and I'm glad I did. He was very friendly, and informative, and very quick to reply to any questions. I feel his price was very reasonable, especially for the quality. It was overcast with the sun coming and going, and he was able to catch some beautiful moments with the sun hitting just right through the trees. It was a joy to work with him on our special day, and we will have many great photos for years to come.
---
McCoy wedding
Reviewed on

9/14/2014
very good professional and worked out good
---
Jamie and Cody McCone Wedding
Reviewed on

9/14/2014
My wife choose Rabeeh and Blue Dahlia to do our photography for our wedding three months ago. I could not have asked for a better photographer. My brothers and I are not big on getting our photos taken so she knew it was going to be a challenge for us to smile and goof around, but with Rabeeh he made us feel comfortable and at ease during the whole wedding. He was even to fool me and get my wife's perfect picture of my reaction to seeing her for the first time as she came walking down the aisle. I would recommend Blue Dahlia for any wedding or special occasion you need a professional yet easy going and fun photographer.
---
Totally awesome
Reviewed on

9/11/2014
These guys were amazing. Professional yet fun to be around, no wasting time. Creative and easily worth the money.
---
Send Message