Home

Blue Diamond Limousines of Texas
About this Vendor
Arrive In Style
Blue Diamond Limousines of Texas is a cut above the rest. Whether you arrive in a stretch limo or a classic Rolls Royce, you and your guests arrive in style!
Details
Contact Info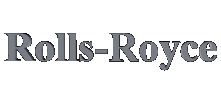 Trolley bus was perfect!
Reviewed on

6/07/2014
Kaitlyn O
My mother-in-law rented a trolley bus to shuttle guests and wedding party from the parking lot the ceremony venue. The bus was AMAZING. So clean, nice and cold inside when it was super hot outside, and a friendly driver! We got some great pictures inside and out. It was roomy,... Read More held 30+ guests at a time, and was on time and willing to help guests get from place to place. Absolutely perfect!
---
The Best there is in DFW metroplex
Reviewed on

1/11/2014
Carol U
I absolutely love blue Diamond limousine, they offer great services at affordable prices. For our December 21, 2014 wedding we had 2 hummer limos and a rolls royce and the price was right. I had been search for months fora limo compay that has Rolls Royce I was so excited when... Read More I found them. The drivers were on time. They arrived 10 minutes early and they were friendly and professional. Glad I found them, would recommend them to any bride. Thanks Rebecca and the team, you all are awesome.
---
Creme De La Creme of car service
Reviewed on

7/03/2013
Bryce T
Blue Diamond Limousine is the Creme De La Creme of car service. We celebrated our 50th Wedding Anniversary and we arrange to have the Rolls Royce pick us up to take us to dinner. The Car was beautiful and the driver was on time and very professional. I would recommend Blue... Read More Diamond Limousine in a heart beat. Great Job.
---
Reviewed on

11/22/2017
morgan r
Thank you SO much for your services this past Saturday. The car was a crowd favorite, the new hubby loved it, and Jimmy was great!! We so appreciate you helping make our day special.
---
Reviewed on

11/19/2017
Dylan Elise M
Rebecca Harris with Blue Diamond Limousine is great for a get away car company! Our get away car was absolutely perfect and everything i had pictured when leaving our dream wedding. They made the cutest little sign on the back of the car and it was the icing on the cake. They... Read More had waters waiting for us in the front seat when we took off and the driver was the nicest guy! They have several vintage cars and modern cars to choose from and are very responsive.
---
Reviewed on

11/10/2017
Natasha G
We used the 1936 Vintage White for our wedding at the Rosewood Mansion on Turtle Creek, everyone thought it was a Rolls Royce! The car was such a special touch for our wedding and we had it parked outside the hotel the entire night, everyone was taking pictures with it. It... Read More also was a great prop for our wedding photos. I highly suggest Blue Diamon Limousines!
---
Reviewed on

11/01/2017
melanie j
I was supposed to have a friend to donate a departure car and it just fell thru two days before the wedding. Reserved at the last minute and everything went perfect.
---
Reviewed on

11/01/2017
martha s
I am the mother of the groom. My son is handicapped and we used the red trolley to take to The Laurel and depart from The Laurel. It was such an asset to the wedding and made the day so special. It had the ramp that we needed. It just wouldn't have been the same without the... Read More Trolley.
---
Reviewed on

11/01/2017
john m
I'm the father of the groom I researched and paid for the vintage car. We rented the white Rolls for my sons wedding. My son & daughter in-law was shocked when they went outside of the church. They driver was so kind I really enjoyed visiting with him. The car was perfect as was... Read More the service.
---
Reviewed on

10/31/2017
kenneth h
I booked the 56 passenger motorcoach bus to take my guests to the wedding. The bus was just perfect for what we needed to keep everything on schedule and make it easy for our guests. It was a simple booking .
---
Reviewed on

10/31/2017
gabriela m
Thank you for making our special day that much more amazing. We rented the Caddy so we felt like an episode of Dallas leaving the ranch. Booking was simple and confirmed everything a week before the wedding for piece of mind.
---
Reviewed on

10/31/2017
Sarah G
I booked the 1949 Bentley for my husband as a surprise. He was floored when we did the exit and it was outside. The driver Dave was so nice we left a bag and had to turn around and then drove the scenic route to the hotel. Wonderful service.
---
Reviewed on

10/31/2017
carol a
These guys are wonderful such beautiful car. We had the chance to drive around downtown after our wedding I felt like a princess.
---
Reviewed on

10/25/2017
kristen k
Everything was perfect. Cadillac was beautiful and blaise was amazing!
---
Reviewed on

10/24/2017
Pat W
Your service Saturday evening was wonderful. Ronnie was cool, very professional. He arrived early, which was a good call on his part because the newlyweds decided to depart early themselves. Everyone was very impressed with the car and it really added a special touch to the... Read More evening.
---
Reviewed on

10/22/2017
jennifer f
Thank you Blue Diamond Limos! LOVED the convertible! After the reception, the driver took them on a drive around Dallas! We got a lot of compliments on the car! When our wedding guests walked outside and saw it, they were all commenting about what a cool car it is! Thank you for... Read More a great experience and memory!
---
Reviewed on

10/19/2017
Monica E
Working with Blue Diamond Limousine was incredibly easy! We loved getting picked up in the Rolls Royce and thought it was so nice that the driver offered to take pictures of us in front of the car. Would definitely recommend!
---
Reviewed on

10/19/2017
al k
I used the 32 passenger shuttle bus and 36 Oldsmobile. The bus looked just like the photo I was shown and was very clean. The Oldsmobile also looked just like in the photos. Both vehicles were georgeous and both driver were phenominal!
---
Reviewed on

9/13/2017
Stephanie C
Rebecca is very friendly and does a great job following up with her customers. We got married this past weekend and when our helicopter flight canceled on us during the ceremony, I called Rebecca and she had a pick up scheduled for us only 3 hours in advance. They even showed up... Read More a full hour early. The drive was nice and relaxing and our driver was a very respectful and nice man. Thank you for your last minute help on our big day and have already recommended friends to you.
---
Reviewed on

6/04/2017
Kristen R
Rented two 24 passenger shuttle buses and a limo for our wedding. All three vehicles were so clean and arrived on time. Our limo driver arrived early to take us to our reception and he kindly waited over 30 minutes for us, as we were running late. The only drawback from this... Read More company is that staff were slow to reply to emails and often didn't respond to every question within the email. I had to call them a few times to get answers about details because they didn't respond to my emails.
---
Reviewed on

5/19/2017
Brittany S
Pristine, clean and stunning cars!! Delivered on time and with the most thoughtful and kind drivers. Highly recommend!
---
Reviewed on

5/01/2017
I used Blue Diamond to transport 32 passengers to and from Dinner at a business meeting. The service was impeccable. Everything from booking (on short notice), to easily communicating with our driver, to the beautiful motorcoach was absolutely seamless. I recommend Blue... Read More Diamond for a first-class experience!
---
Reviewed on

4/23/2017
April G
Blue Diamond Limos is the vintage car rental company you want for your wedding exit. They were on time, professional and have an amazing selection! They helped make our exit look like a fairytale! All of our guests were blown away with the car and kept asking what it was. We... Read More chose the 36 Vintage Oldsmobile and couldn't be happier with the pictures or the experience. Our driver even make a special request stop at Whataburger for us so we could have a late night snack and take more pictures and video there before we went to our hotel for the night. We would definitely recommend Blue Diamond Limos to anyone in need of specialty limo services.
---
Reviewed on

3/29/2017
Liz I
We used the 1936 Oldsmobile at a recent shoot and were blown away! The car is impeccable and so is the service. It was the absolute perfect addition!
---
Reviewed on

3/13/2017
Mary Ellen B
We loved our getaway Rolls-Royce! Our driver was very sweet and helped us feel like super stars as we drove away.
---