Home

Blue Diamond Limousines of Texas
About this Vendor
Arrive In Style
Blue Diamond Limousines of Texas is a cut above the rest. Whether you arrive in a stretch limo or a classic Rolls Royce, you and your guests arrive in style!
Details
Contact Info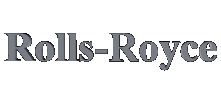 Trolley bus was perfect!
Reviewed on

6/07/2014
Kaitlyn O
My mother-in-law rented a trolley bus to shuttle guests and wedding party from the parking lot the ceremony venue. The bus was AMAZING. So clean, nice and cold inside when it was super hot outside, and a friendly driver! We got some great pictures inside and out. It was roomy,... Read More held 30+ guests at a time, and was on time and willing to help guests get from place to place. Absolutely perfect!
---
The Best there is in DFW metroplex
Reviewed on

1/11/2014
Carol U
I absolutely love blue Diamond limousine, they offer great services at affordable prices. For our December 21, 2014 wedding we had 2 hummer limos and a rolls royce and the price was right. I had been search for months fora limo compay that has Rolls Royce I was so excited when... Read More I found them. The drivers were on time. They arrived 10 minutes early and they were friendly and professional. Glad I found them, would recommend them to any bride. Thanks Rebecca and the team, you all are awesome.
---
Creme De La Creme of car service
Reviewed on

7/03/2013
Bryce T
Blue Diamond Limousine is the Creme De La Creme of car service. We celebrated our 50th Wedding Anniversary and we arrange to have the Rolls Royce pick us up to take us to dinner. The Car was beautiful and the driver was on time and very professional. I would recommend Blue... Read More Diamond Limousine in a heart beat. Great Job.
---
Reviewed on

6/04/2017
Kristen R
Rented two 24 passenger shuttle buses and a limo for our wedding. All three vehicles were so clean and arrived on time. Our limo driver arrived early to take us to our reception and he kindly waited over 30 minutes for us, as we were running late. The only drawback from this... Read More company is that staff were slow to reply to emails and often didn't respond to every question within the email. I had to call them a few times to get answers about details because they didn't respond to my emails.
---
Reviewed on

5/19/2017
Brittany S
Pristine, clean and stunning cars!! Delivered on time and with the most thoughtful and kind drivers. Highly recommend!
---
Reviewed on

5/01/2017
I used Blue Diamond to transport 32 passengers to and from Dinner at a business meeting. The service was impeccable. Everything from booking (on short notice), to easily communicating with our driver, to the beautiful motorcoach was absolutely seamless. I recommend Blue... Read More Diamond for a first-class experience!
---
Reviewed on

4/23/2017
April G
Blue Diamond Limos is the vintage car rental company you want for your wedding exit. They were on time, professional and have an amazing selection! They helped make our exit look like a fairytale! All of our guests were blown away with the car and kept asking what it was. We... Read More chose the 36 Vintage Oldsmobile and couldn't be happier with the pictures or the experience. Our driver even make a special request stop at Whataburger for us so we could have a late night snack and take more pictures and video there before we went to our hotel for the night. We would definitely recommend Blue Diamond Limos to anyone in need of specialty limo services.
---
Reviewed on

3/29/2017
Liz I
We used the 1936 Oldsmobile at a recent shoot and were blown away! The car is impeccable and so is the service. It was the absolute perfect addition!
---
Reviewed on

3/13/2017
Mary Ellen B
We loved our getaway Rolls-Royce! Our driver was very sweet and helped us feel like super stars as we drove away.
---
Reviewed on

12/15/2016
Alixe W
These guys were so kind and efficient. Booking them initially was a little tricky - trying to get pricing and different options. Once we got all settled and new what we wanted to do, it was smoooooth sailing. We booked the red trolly and the white vintage car and they were... Read More both perfect. Great condition, great for photos. The drivers were so nice and arrived earlier than scheduled. Our driver for the bride/groom car was very nice and even held my change of shoes for me in the front seat between the ceremony and the reception! We did a "faux send off" where we needed to drive around for about 15 minutes and he drove us in the most beautiful part of town. I would highly recommend!
---
Reviewed on

11/15/2016
Tiffani O
Blue Diamond did a great job with the transportation for our wedding. The limo and sedan drivers were both very friendly and arrived on time. We would definitely recommend them to anyone looking for transportation service in Dallas!
---
Reviewed on

11/01/2016
ruth m
they did an outstanding job.
---
Reviewed on

10/31/2016
sarah r
We used the party bus for the wedding party and a vintage car. Excellent service and beautiful vehicles.
---
Reviewed on

10/31/2016
melanie h
They had beautiful cars and did an outstanding job.
---
Reviewed on

10/31/2016
wendy w
We were referred to blue diamond by bryan at the bel0. We reserved the 63 Rolls Royce. It was so beautiful. Just having that car added a special touch to our wedding. Our driver was very professional.
---
Reviewed on

10/31/2016
tiffany s
OMG! It was amazing! Thank you for helping us out especially with such short notice!
---
Reviewed on

10/31/2016
Steve H
They did a great job! Reasonable Pricing and will recommend to friends. Our venue suggested them to us.
---
Reviewed on

10/31/2016
nathalie m
We loved Reba49 the 49 Bentley! Had the top open and enjoyed the ride! Our driver Dave was super nice. Great Job Blue Diamond.
---
Reviewed on

10/31/2016
kelly r
The car was awesome and the driver was genuinely super nice. Everything was perfect. Thank you so much for helping make our wedding special. We will definitely recommend Blue Diamond Limousines to our friends in the future.
---
Reviewed on

10/31/2016
Marilyn T
What a great ending for her fairytale wedding. The kids came down to a beautiful white classic rolls that had a custom just married sign. The driver Jimmy was very professional as well. The whole experience made the kids feel like royalty. I would recommend Blue Diamond... Read More Limousines to anyone wishing to have a memorable celebration. Thank you!!!
---
Reviewed on

10/31/2016
Tammy N
I heard about blue diamond thru the bella donna chapel and fell in love with their ruby 66 cadillac convertible. This was a second wedding for both my husband and we wanted everything classy, fun and a little different from the traditional wedding we had originally had. Bella... Read More Donna chapel had the beauty we were looking for in a chapel and the cadillac waiting outside the chapel fit the scene just perfect for us to drive off in. Blaise was our driver and was very professional. Will use again for other occassions.
---
Reviewed on

10/30/2016
juan f
Three days before her wedding ceremony my daughter told me that the vintage truck that a friend had promised for the groom and the bride to ride off on was not going to be available. I quickly began calling some of the classic limo agencies around Fort Worth as her wedding was... Read More going to take place there. No luck, everyone was sold out. I continued calling limo agencies and the answer was still no until I spoke to Rebecca at Blue Diamond Limos. She was the answer to my prayers! She helped with getting what was in the end a '51 Chevy limo to pick up the newlyweds from Ft. Worth to the Omni in Dallas. When the car showed up everyone loved it and Robert the driver was very friendly and cooperative. I'm really thankful for the Blue Diamond Limo staff for working with me and getting us such an awesome ride. I recommend them to anyone that needs a limo!
---
Reviewed on

10/28/2016
michael c
Our wedding coordinator suggest blue diamond and we were very pleased. Our wedding was at the Laurel and we had the 66 convertible. It was a surprize for my wife and we had fireworks to depart by. It was a military wedding.
---
Reviewed on

10/28/2016
emily f
We wanted a bus when when we saw the trolley it was so much more than we ever dreamed of having. It was great for photos, transporting the wedding party and even the videographer and photographer rode on it. Best memories and everyone is still talking about it... Loving the... Read More photos. Blue Diamond was great!
---
Reviewed on

10/26/2016
sarah h
The 56 motorcoach bus and driver Henry was such a help getting our guests to and from the ceremony and reception to hotels. Very professional. Would highly recommend.
---