Home

Bob Bradford Photography
About this Vendor
Beautiful Photography that you will Cherish!
Bringing you experience and professionalism, I work to make your special day lives on in beautiful photographs! Capturing the elegance and grace of the bride on her most special day and the candid moments you won't soon forget. Call today for more information!
Details
Artistic, Classic, Documentary, Dramatic, Lifestyle
Bridal Portraits, Day After Session, Engagement
Getting Engaged, After Party, Rehearsals + Parties, Wedding
Destination Weddings, Online Proofing, Digital Files, Printed Enlargements, Printed Proofs, Photo, Social Media Sharing
Contact Info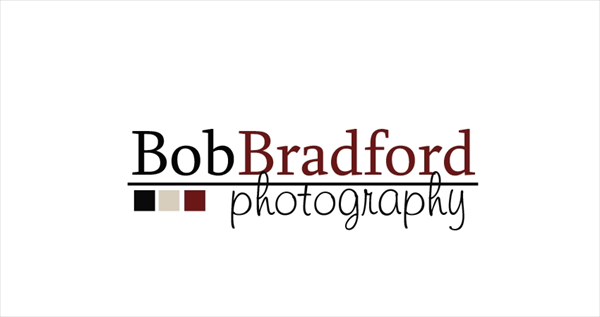 Reviewed on

10/25/2016
Margaret S
Dear brides and grooms getting married in the great New Orleans, stop your searching and look no further than Bob Bradford. This is the photographer for you. As just a quick synopsis, from the moment my husband and I met Bob we were impressed by his professionalism,... Read More easy-going personality, genuine excitement over wedding days, and eye for detail. I promise he will not disappoint. For those who would like more detail: Bob was incredible from the first time we met him to our continued contact after the wedding. From the beginning he gave us great input and helped us structure our wedding day to try and give it the best flow possible. His eye for detail even before the wedding was incredible. He asked both my husband and me whether had "a good side" or would be wearing our glasses so he could account for the glare of the sun. And while we didn't have a good side, both my mom and dad had scares from major surgeries from earlier in the year that they were concerned about. After informing Bob, he never said a word, didn't bring it up, but instead placed my parents to highlight their best sides and make them feel comfortable. Even his attitude throughout the day made everything more enjoyable. I am a person constantly concerned about time and his gentle reminders that nothing can happen until I am there and that there is nothing to be worried about was enough to put this nervous bride at ease and enjoy the day. He was also so patient with my 70+ year old in-laws and 8 year niece and nephews. He never rushed them, allowed them to go at their own pace, and simply took advantage of moments when he could. That made it so much nicer for my in-laws who have a hard time getting around and were worried about slowing everyone down. He also roles with punches so well. My father surprised the wedding party with a tray of oysters half way through our second line. Bob never missed a beat, even with so much going on already, getting wonderful shots. Not to mention his photos...we loved every one!! Even with a small wedding, he was able to jump around and get so many different pictures from a variety of different angles without taking away from the moment. His joy for the day was also reflected in the way he was able to get my whole family to relax for every shot. They looked amazing getting lots of little details. We had also asked him for a smattering of photos back within a month to show at reception later that month. He did us one better and had all of them to us before we were back from our honeymoon. These are only a few reasons we love Bob. And since then I have participated in another wedding and I can say with certainty Bob is the best of the best! Other photographers simply do their job. Bob LOVES his job and being a part of weddings. This truly shows in how he treats not only his clients but also their families and is reflected in his photos. And to Bob, if you happen to read this, know that the Stadig's cannot thank you enough.
---
Bob is amazing! He captured our big day perfectly!
Reviewed on

6/18/2015
Ashley O
I cannot say enough great things about Bob! First, he went out of his way to be accommodating because my fiance and I wanted to take our engagement pictures at LSU. He captured exactly what we wanted even though we weren't sure what we wanted! Second, I have the most beautiful... Read More bridal portraits thanks to Bob! We shot them in City Park and he captured the scenery and made me look flawless! He made our guest book out of pictures from our engagement shoot and my bridal portraits. I love it! Third, the day of the wedding, he was everywhere we wanted him to be! He even took some extra time with us during the reception to take pictures by the fountain outside of the Pavilion of the Two Sisters. I'm so glad we did because those are some of my favorite pictures out of tons of amazing pictures! Finally, when I received my wedding album, I was blown away with how beautiful it was. He used pictures as backgrounds on some of the pages and captured the essence of the ceremony and reception. I would recommend Bob to anyone looking for a photographer!
---
Reviewed on

10/25/2017
Bonnie C
We new from the start that Bob was the best choice for our wedding photographer. He is very professional and takes a lot of time with you explaining what he will give you in your package. Also he takes ample amount of shots to choose from for your beautiful wedding album. So... Read More many lovely pictures that it is very hard to make a decision! Our album tells a wonderful story of our moment in time,"our wedding day."
---
Reviewed on

1/02/2017
Liz C
I highly recommend using Bob Bradford for your wedding photographer. From the first time I spoke to Bob on the phone, he was extremely helpful and I felt at ease. He spent time getting to know me to figure out how to best capture my individual ceremony and needs. He spent... Read More time the week of the wedding on multiple occasions going over a timeline until I was comfortable we would get all the shots I wanted. The day of the wedding he was very professional. He kept to our timeline and ensured that all the shots were captured even when we had to go to Plan B due to the rain. He and his assistant Connie were very calming prior to the ceremony. I had my pictures in less than 2 weeks and we are thrilled with how they turned out. I will have these memories of every minute of our wedding day thanks to Bob Bradford Photography.
---
Reviewed on

10/31/2016
Amber L
Couldn't have asked for a better photographer! We just had our wedding 2 days ago and I would highly recommend anyone getting married to contact Bob!!!
---
Reviewed on

10/06/2016
Mary Beth L
We are so happy that we're able to get Bob Bradford to photograph our wedding. His photos outstanding, and a super nice guy,
---
Reviewed on

8/26/2016
Mr. Bradford was a joy to work with! He is very kind and thoughtful and made me feel at ease when posing for pictures. He is very accommodating and is also very responsive to emails and phone calls. He is very talented and he knows what he is doing. All communication with him... Read More went smoothly and amicably. I highly recommend Mr. Bradford as a photographer!!
---
Reviewed on

8/25/2016
Amanda W
Mr Bob was fantastic, and I would highly recommend him. His professionalism and good eye made our wedding photos excellent... Each time my new husband and I have looked at the photos, we love them even more than the time before! If you want to be able to see your wedding exactly... Read More as it was, then hire him - he will deliver and not disappoint.
---
Reviewed on

8/09/2016
Katherine S
Bob did an amazing job with my wedding last January. The pictures turned out great. He is so easy to work with and his photo packages had everything I wanted. He customized my wedding album to exactly what I wanted. Thanks, Bob!!
---
Reviewed on

8/08/2016
Danielle L
Bob Bradford was a wonderful photographer and made my day last forever with the beautiful pictures he took. I was very happy with the photos that he took of me and my husband. We will cherish these photos forever!
---
Reviewed on

7/12/2016
Kate C
We loved Bob and his assistant! Before the wedding, Bob made us feel like the day was the most important photo shoot he would ever do, and took time to ask us questions and make us feel taken care of so that we didn't have to worry about anything during the wedding. During the... Read More wedding day, he was barely visible, yet took so many incredible pictures! I highly recommend him and his team---for expertise, excellence in his profession, and overall kindness and wonderful customer service!
---
Reviewed on

7/01/2016
Eliz P
Bob worked with us on at our June 2016 wedding. He was very professional and easy to work with. Both my husband and I are not used to taking lots of photos but he was able to make us both feel comfortable and took some beautiful shots which really showcased our emotions on the... Read More big day. He was extremely easy to work with and was very timely in all his responses.
---
Reviewed on

6/03/2016
Annemarie T
Bob Bradford was the perfect photographer for our wedding. He is so creative but also so organized and helped us plan our entire timeline for the wedding. His personality is so calming and kind that he is wonderful to have around on a day that can be hectic. His photography is... Read More amazing and he had our proofs ready so quickly! We could not have been happier and recommend him highly!
---
Reviewed on

4/19/2016
Molly W
Bob photographed my big sisters wedding, so it was an easy choice because I love his classic style. He arrived early and made formal pictures as painless as possible. I didn't even notice him there at the reception other than when we posed for pictures, and we have tons of... Read More great photos! Stayed late and got great pictures of our second line down fulton st. Very easy to work with and great choice for a wedding photographer :)
---
Reviewed on

3/09/2016
Dody P
There are not enough words to say how great Bob is. Not only is he a very talented photographer, but he is an extremely professional and nice person. He makes you feel so comfortable working with him, and he captures the spirit of the marriage and the couple. The photos are all... Read More beautiful, and there are so many to choose from. He listens to every request and does his very best to make them happen. His assistant, Connie, was fantastic to work with as well. Couldn't recommend more. He was one of my favorite vendors I chose for my wedding. He did my sister's wedding thirteen years ago, and even though I can't imagine it being possible, he's become even better!
---
Bob Bradford is Fantastic!
Reviewed on

11/04/2015
Carol Y
I'm the Mother of the Bride. Very hard to please :) I thought Bob was fantastic. He's so experienced, knowledgeable and had great ideas. We planned our wedding from Colorado. He was so nice and very helpful! He was recommended by several venues we visited. I highly... Read More recommend him.
---
Thank You!
Reviewed on

10/19/2015
Bob was a wonderful photographer and a true professional to work with!! He arrived early and adhered to our strict timeline throughout the entire day and evening. Thank you, Bob! All the best, Carrie & Matt Doyle
---
Reviewed on

10/16/2015
Laura D
Love my pictures. Album is beautiful.
---
Reviewed on

10/16/2015
Jeannie D
My daughter's album is beautiful. Bob was very patient and so easy to work with. We got the pictures in a very timely manner and highly recommend him.
---
Wonderful photographer!
Reviewed on

10/11/2015
Patricia
Bob was so gracious and professional. He took the time to understand what we were looking for, and really captured The amazing feel of the day and all of the special moments. The photos turned out absolutely beautiful! I highly recommend recommend him to Nola brides.
---
Reviewed on

10/01/2015
I cannot say enough great things about my wedding photography with Bob. He was so patient and attentive and an absolute gem to work with. He wants to know the kind of shots and style you want while also adding his own expertise to each shot. I took engagement pictures, bridal... Read More pictures, and pictures on the wedding day. On my wedding day, he captured priceless moments I didn't even realize were happening. I absolutely loved all my pictures and highly recommend Bob Bradford, a true professional in the wedding photography business.
---
Bob Bradford Photography Exceeds Our Expectations
Reviewed on

10/01/2015
I cannot say enough good things about Bob Bradford Photography. We spent the last year with him photographing my daughter's Outdoor Engagement session, Bridal Formals and September 12th Wedding. The cost of these three services, along with a parent book, DVD, photo box, flush... Read More mount album and Guest Sign in Book, is a steal. The quality of his work is outstanding. The composition, poses, lighting, color and black and white images of every session are breathtaking. The Engagement session was photographed at Bayona Restaurant and every shot in the Guest Sign in Book just pops. Bob's photoshop-touch up skills are masterful. The Bridal Formals were taken at Longue Vue Gardens, August 3. After an hour in the blazing heat, my daughter's complexion and hair were less than perfect. Bob was able to alter the images to look as they were when we first arrived, just angelic and beautiful. One of his shots of the ceremony on the altar of St. Agnes Church is so magical that they have posted it on their website. He is calm and so professional. He is so experienced and unobtrusive that he was allowed on the altar of the church. He captured every important moment without blocking the aisle or guests' views. It is one thing to see a photographer's work in the studio, and a whole different thing to have them deliver what was on display and promised. Bob's work is first class and not only met our high expectations but exceeded them. We are grateful to Bob Bradford Photography for capturing such gorgeous images of our daughter's once in a lifetime experience! Future brides....he comes highly recommended!!
---
Not enough stars!
Reviewed on

9/18/2015
Amy V
Simply, there are not enough stars to express my sentiment for Bob Bradford. I remember looking online with my Mom one Friday night, and seeing countless photography websites - ones that were "over the top" - until we came across Bob's. When we did, we said - this is it - we... Read More were both so very pleased with the "look" of the bridal photos. They were classic, candid, unique, not "showy" - everything I was looking for. I remember, too, being anxious about whether he would have our date open - and, breathed a sign of relief when he did! As an out-of-town, NOLA girl, older bride, I knew what I wanted in my wedding photos; and, Bob captured that, and everything else in between. On a visit to NOLA weeks prior to the wedding, I met with Bob, and we outlined the timing of "the day", the who's who of the wedding party, the aspects that I was wanting to capture in the photos, etc. When our wedding day came, it went like clock-work, thanks to the pre-planning we did (and, for good weather!). I had not a worry in the world knowing that Bob was my photographer - and, the final product of the photographs proves just that. The creativity, the professionalism, and the patience that Bob brought to the pictures and to this entire experience - as a bride, I could not have asked for anything more. It made a joyful time, all the more joyful, knowing that our special moments were photographed the way in which they were. It was a true pleasure to work with Bob, his wife Debbie, and with Connie his photo assistant - a truly joyful pleasure!! Know that this bride (and, groom - can't forget the groom!) are so very grateful!!!
---
Bob is awesome!!!
Reviewed on

8/10/2015
Mandy B
Bob is a great photographer! He is very professional and friendly. I am very happy with all my photos he took. The hardest part was picking my favorites for the album.
---
Bob Bradford Photography
Reviewed on

8/02/2015
Marty T
Bob is a fantastic photographer and he and his assistant were very professional and efficient. He mixed in well with a small wedding party and was very easy for everyone to work with. I would definitely recommend Bob.
---
Meet The Owner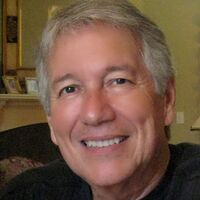 Bob Bradford
Bob Bradford Photography is a premier photographer in New Orleans. He has dedicated his career to providing his clients with beautiful images of themselves and the people they love the most. For years, he has taken all of his experience and has provided his clients with new ideas, techniques and styles of photography. Bob will be able to help you freeze frame time so that years down the road you will have pictures to look back on and smile. Bob Bradford Photography offers a nice studio for wedding photography in New Orleans. He takes beautiful portraits of the new couple.