Home

Bonnet Island Estate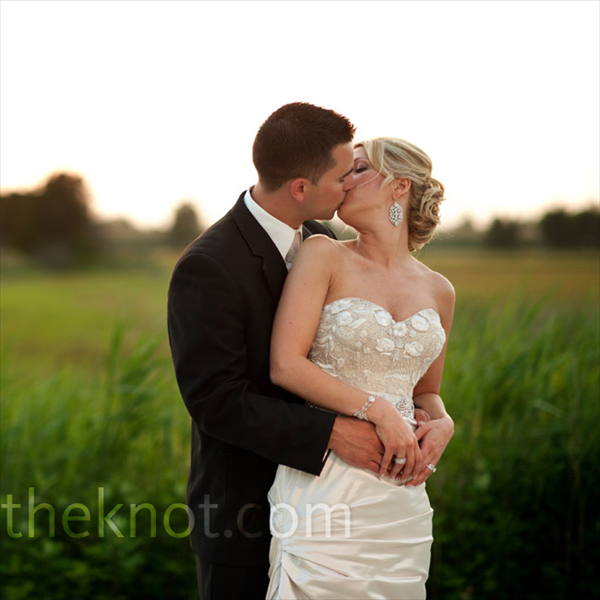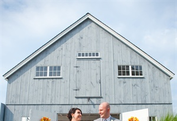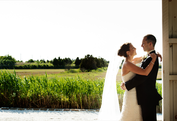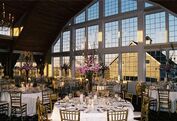 About this Vendor
Your wedding day will always be one to remember, so make it perfect by hosting it on our private coastal island, Bonnet Island Estate. Our elegantly appointed reception rooms, majestic banquet hall and private guest suites emulate sophistication and luxury. Enjoy waterfront surroundings complete with a quaint boathouse chapel--an intimate setting to exchange vows with the one you love.
Amenities + Details
Amenities
Handicap Accessible

On-Site Accommodations

Indoor

Reception Area
For more details about amenities, please message the Venue.
Ballroom, Waterfront, Estate
Contact Info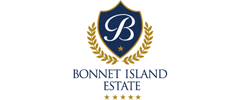 2400 East Bay Avenue, Bonnet Island, NJ
Obsessed
Reviewed on

5/14/2014
Alexa S
I had my wedding at Bonnet and it was absolutely AMAZING. My guests could not stop talking about the food or the venue for weeks afterwards. I am so happy I was lucky enough to get married there. Everything at the venue is simply stunning and thought out perfectly. The staff... Read More was wonderful, I was sick the day of my wedding and they made sure to get me whatever I needed. Mary and Ellie were extra wonderful; Mary was always there throughout the planning to answer any and all questions that I had. I would HIGHLY recommend Bonnet, your wedding will be sure to stand out from the rest!! It is also a great value compared to other venues that are the same price and do not provide as many amenities as Bonnet.
---
My Dream Wedding
Reviewed on

1/03/2014
Laura A
I knew I wanted to get married at Bonnet Island Estate 10 years ago. I was working for a newspaper down in Manahawkin and I remember going to the media tour of the opening of the Estate. I remember walking into the boathouse chapel and saying to my coworker, "This is where I am... Read More going to get married." Many years later, I did. During our wedding, a young girl named Meghan was assigned to follow me around to help me with anything I needed. She was with me most of the day. She was so great and friendly! And everyone I had dealt with at Bonnet from inquiring about dates to a follow-up email after the wedding was very helpful. Brides who are looking to book with Bonnet should check out the prices on their website, and remember that everything is booked separate, such as the caterer (you must use Merri-Makers), liquor, etc. But once you take a tour of the place, nothing else will compare. Take it from a girl who visited Bonnet 10 years ago and didn't look at any other reception sites when she finally got engaged.
---
Great Venue!
Reviewed on

10/25/2013
Tara L
Bonnet Island is a gorgeous setting, staff is wonderful!
---
Magnificent!
Reviewed on

6/09/2015
rebecca c
There are not enough words to describe this wedding venue...from the breathtaking water views, to the gorgeous on premises suites, to the simplicity and warmth of the boathouse chapel...Our daughter had her wedding this past April, 2015, at Bonnet...We have nothing but praise... Read More for this fabulous venue...add in Merri Makers Caterers, and you have a wedding that your guests will talk about for years to come...The food at the cocktail hour was so varied, something for everyone, dinner was incredible, absolutely delicious! The chapel was so intimate, and made for a love and laughter filled ceremony...Cocktail hour half indoors, and half on the outdoor veranda, added a wonderful touch...The staff is impeccable, seeing to every detail of your event...Mary R. had answers to all our questions, and had the event running like a well oiled machine...she was there whenever we called or texted, and became like family to us...Elle, as head matre D' did a terrific job of making everything run smoothly, and Jessica, my daughter's personal helper, saw that no item was misplaced or needed...We cannot say enough about this marvelous venue...Do not hesitate to book them today, we highly recommend!
---
Perfection
Reviewed on

10/07/2014
Kelly H
I was fortunate enough to get married at Bonnet Island Estate in September 2014 and feel Bonnet Island Estate is truly perfection in every possible way. The chapel and estate are breathtakingly beautiful and make for great photos. I strongly recommend utilizing the overnight... Read More estate rooms to help ensure your party never ends. This allows to have a brunch at the estate the next day which is a nice finishing touch to the weekend. As for the staff and service - they were absolutely outstanding. They were professional, organized and attentive yet always warm and friendly. They made sure everything ran smoothly and looked perfect. I highly recommend Bonnet Island Estate!
---
Rustic elegance at Bonnet Island Estate
Reviewed on

7/10/2014
Jacqueline S
Upon the grand opening of Bonnet Island Estate, I went on a tour with my family of it when I was about 12 years old. I remember being dazzled by it at the time... but never would I have imagined I would one day have my very own wedding here. It was the key to our "fairy tale"... Read More wedding we were looking for. It is a combination of rustic, elegance, and class. It is simply stunning, from the interior decorations, the ambiance, the outdoor grounds with flowers in every direction, and views of the Barnegat Bay and LBI. The staff is outstanding and were ALWAYS available to answer any and all of my questions throughout the wedding planning process. Always polite, prompt, and friendly. The service on the day of the wedding was outstanding as well. My husband and I felt like a king and queen :) Once you step foot inside to check out Bonnet Island Estate.... you will see for yourself what I am talking about. My husband and our families still can't believe we actually had our wedding reception there!!! It was the perfect start to our happily ever after.
---
Absolute PERFECTION!
Reviewed on

9/25/2013
Stephanie P
The staff at BIE were all amazing to work with and so friendly. The site is so gorgeous, its hard to ask for / find a prettier location. I got married here in September 2013 and everything went flawlessly. The staff made sure everything was set up correctly and things... Read More happened on time, the food was amazing (MerriMakers), and I could not have asked more! It was a very memorable day that I will cherish forever!
---
Perfect Spot
Reviewed on

11/19/2012
Kate M
Bonnet Island Estate was such an amazing place to get married, it was just perfect. The grounds, bridal suite, chapel & spectacular views are all just perfect. The management & staff of the estate are excellent and very helpful as well.
---
Bonnet Island
Reviewed on

10/29/2012
Meghan L
Beautiful and magical venue! Everything was perfect!
---
Fabulous location and Fantastic service!
Reviewed on

9/17/2012
Alexa K
The venue is fantastic and the service was above and beyond what we expected! They helped us with all of our other vendors and answered all of our questions quickly and thoroughly throughout the entire planning process. We got a day of planner and our own helper just for the... Read More two of us the day of! The views are stunning and rooms are fabulous!
---
Perfect venue
Reviewed on

8/03/2012
Kate G
BIE hosted our dream wedding. The pictures say it all... what a gorgeous setting for a wedding. There is no where in the world I'd rather have had our wedding. Plus, the team at BIE assisted with every little detail.
---
Fabulous!
Reviewed on

6/19/2012
Sarah C
Everything about Bonnet Island Estate is impeccable. The venue itself is gorgeous, and the setting is perfect. The service and attention we received leading up to the day, as well as the day itself, was phenomenal. I would recommend this venue to anyone, but especially if you... Read More have a love of the shore, particularly LBI.
---
best destination wedding close to home!
Reviewed on

4/27/2012
Sommer P
Bonnet Island Estate is stunningly beautiful- the barn/chapel which was moved from VT, the gorgeous 3-tiered veranda for cocktail hour on the water, and the non-cheesy reception room with a vaulted tongue and groove wood ceiling- all make for quite a backdrop!!! This IS the... Read More place to have a destination wedding without being too far from home. Ellie, Ginny and Mary from Bonnet Island Estate made sure that the property was in tip-top shape, that Italian and Greek flags were flying, that the guest rooms and chapel were clean, and that all of the long dining tables were set perfectly, even with my very intricate seating plan and nearly 500 floating candles! There was no Friday evening wedding the weekend of our event, so even with a Church wedding 45 minutes away, my husband and I were able to get into Bonnet early and get ready at the property- super convenient and made for beautiful photo opportunities. The staff made sure that sandwiches and drinks were distributed during this getting ready time. Staff did a wonderful job of orchestrating all of the vendors starting the day before our wedding and making sure that traffic- including our 3 buses and special car- flowed smoothly on the big day. Bonnet assigned a waitress just for my husband and I, who was amazing and really helped us gain access to drinks and hors d'oeuvres amidst the excitement. There was only one small thing I would have changed. We had asked the staff to set up 150 mini champagne bottles (and a few bottles of non-alcoholic lemonade) around a flower arrangement on a table in the center of the chapel for when guests first arrived. Each champagne bottle was to be opened and outfitted with a gold straw. This was an expensive endeavor meant to create visual impact for the photographer and to be a special welcome from our family, who is in the wine & spirits business. Unfortunately, there was only a scattering of opened and unopened champagne bottles and lemonade bottles on the table when my friends arrived and two cases of the mini champagne bottles were never opened or used- which meant a third of our guests missed out. All in all, I would definitely have my wedding at Bonnet Island Estate again- the staff is warm and accommodating, guest rooms are luxurious and meticulously clean and everyone went out of their way to make our wedding a special day. We were lucky enough to have gorgeous spring weather, but even on the rainiest or coldest of days, Bonnet Island Estate would make you feel like a princess and would be a perfect wedding venue.
---
Bonnet Estate
Reviewed on

11/08/2011
Tamara K
Fabulous venue. Ginny and everyone at the Estate made our special day perfect and stress free
---
amazing!
Reviewed on

9/29/2011
Alexis K
Loved BIE - was the PERFECT venue to have our wedding. The service was fantastic and Laura from Merri Makers was always available to meet with us or answer questions. We received many, many compliments from our guests that it was the best wedding they had ever been to. I would... Read More highly recommend renting the estate for the night, it was so nice to get ready there and flow right into the after-party. The only issue we had was that we kept finding the door to the bridal room downstairs open... and sometimes guests in there as the estate lends itself to people "exploring" the different rooms. We had many valuables in the room - I would recommend that you ask for this room to be locked and for a key to the room. Everything else was top notch.
---
Bonnet Island Estate
Reviewed on

9/06/2011
Ashley D
The Estate was a gorgeous place to have our wedding. We loved the view and the atmosphere. The staff was, for the most part, friendly, but could have been a little more helpful throughout the planning process. For the amount of money spent on having the Estate for your event, we... Read More felt that they should have been a little more involved throughout the entire process, not just on the day of. Otherwise, the staff took care of us pretty well.
---
Reviewed on

7/28/2011
Ashley H
Beautiful! Everyone was very nice and wonderful!!!!!!
---
Beautiful Wedding location
Reviewed on

9/21/2010
Rachael L
Bonnet Island Estate was the ideal wedding location. The ceremony location in the boathouse chapel was perfect and romantic - a great indoor/outdoor feel. The reception room is the most beautiful wedding room I have ever seen! We loved the high ceilings and large picture... Read More windows. The rest of the estate and the suites made our wedding perfect! We would recommend this site to anyone!
---
Review for Bonnet Island Estate
Reviewed on

5/10/2010
gina h
I love that Bonnet Island is elegant and classy without being too 'frou frou'. It's the perfect backdrop to an elegant seaside wedding. It was also great having the whole venue to ourselves including the 12 beautiful state rooms that our VIP guests were able to slumber in.... Read More It's truly a beautiful magical place and I'm so I happy that I have the memory of being married at such a unique venue.;It is pricey but completely worth it.
---
Review for Bonnet Island Estate
Reviewed on

5/10/2010
Lori G
Gorgeous gardens and views of the bay incredible natural light beautiful vaulted ceilings.
---
Review for Bonnet Island Estate
Reviewed on

5/10/2010
Cami G
1.Amazing views and beautiful scenary - the pictures look better than I could have imagined. 2.The ceremony is the best part - the chapel is so initimate and warm. 3.Staff was very helpful the day of the wedding;1.You have to be prepared to do a lot of work for this wedding -... Read More the staff will not call to remind you of things. Everything should also be written down - for example - my runner wasn't put down at the ceremony and my ring bearers didn't have their pillows. It was still amazing though.
---
Review for Bonnet Island Estate
Reviewed on

10/09/2007
KRISTINA W
It was an estate situated on the breathetaking bay with beautiful gardens. You and your guests were at liberty to walk around the grounds and enjoy the scenery. The sunset was the most beautiful I had ever saw.;In order to take full advantage of the venue the weather must be... Read More nice. Although the masion itself is exquisite, I don't believe you would get your moneysworth if you have a rainy wedding day.
---
Send Message